Storm system blows through DeSoto County
Photo: A roof fell in at a warehouse in Southaven as a result of Wednesday's storms. (Bob Bakken/DeSoto County News)
Wednesday's storm system that went through DeSoto County and brought rain, wind, and some damage, but no major reports of the injuries.
The most significant report of damage from the afternoon storms happened in Southaven, where a roof collapsed at a warehouse south of Stateline Road on Hamilton Road.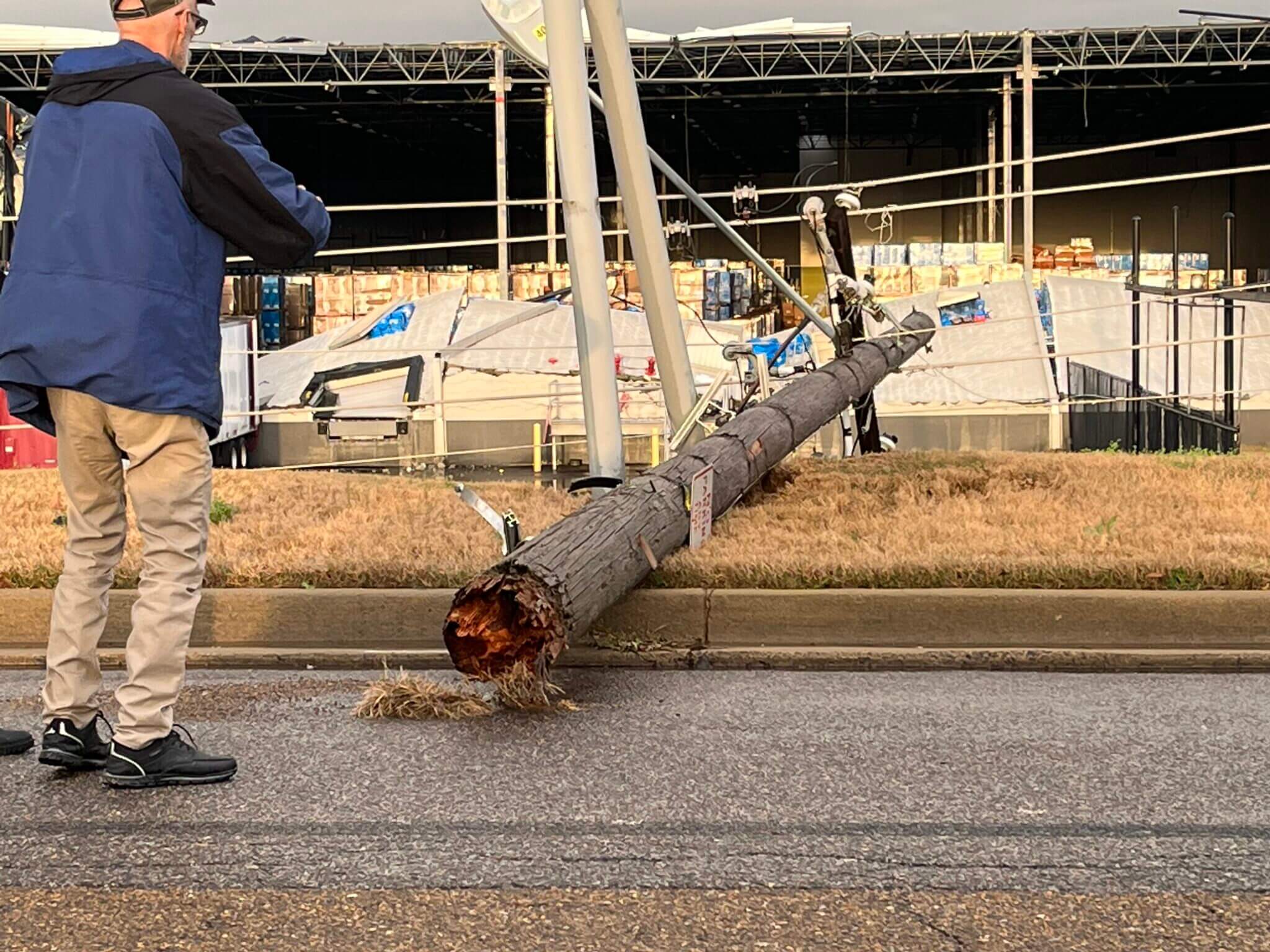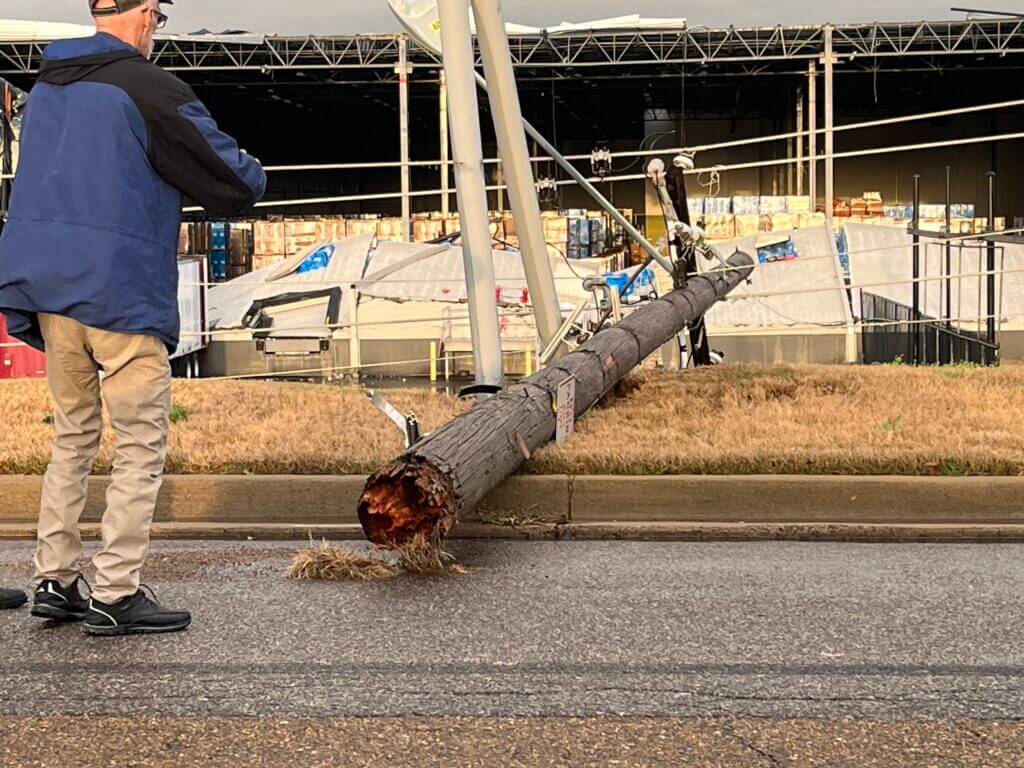 Employees were evacuated and there were no injuries when the roof fell in.
As the afternoon storms went through, two tornado warnings were issued for DeSoto County late Wednesday afternoon, both initiated by radar.
Other damage reports were as follows:
At 4:45 p.m., power lines, telephone poles and fences were reported down along Rasco Road and elsewhere in Southaven.
At the same time, a wind gust of 60 miles per hour was reported three miles north of Sardis Lake. Trees were reported down around the area.  Most areas had maximum wind gusts ranging from 40-55 miles per hour with Olive Branch reporting a maximum wind gust of 53 miles per hour at approximately 4:50 p.m. Wednesday.
A funnel cloud was reported about six miles east of Batesville in the area of Highways 315 and 6.
About 5:15 p.m., a Holly Springs storm spotter reported thunderstorm wind damage with large trees down across the city.
Debbie Arthurs Galeano shot this photo of tree damage in the Carriage Hills area: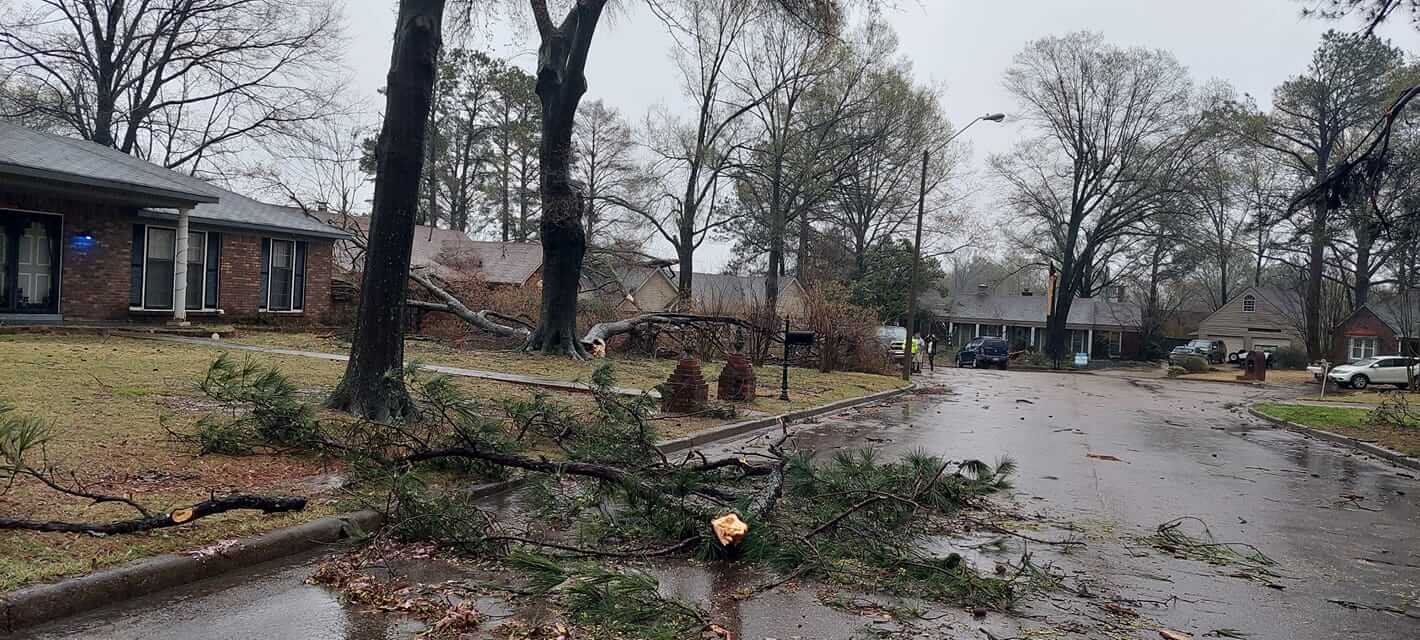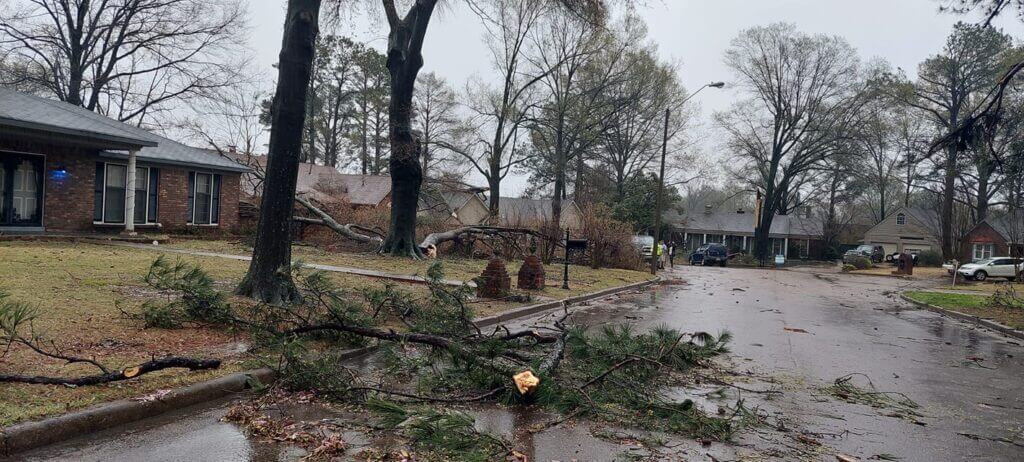 Storm damage was also reported from Como, where grain bins were damaged and broken tree limbs. Radar did indicate hail less than three-quarters of an inch in diameter was falling in parts of DeSoto County and Shelby County.
About 4,300 customers of Northcentral Electric Cooperative were affected by the storm. By 7:30 p.m., about 2,000 customers had their service restored and crews were working to the remaining customers.
About 2,400 Entergy customers were without power in DeSoto County, as of 8:30 p.m. Wednesday.
Forecasts are calling for mostly sunny skies Thursday with a high of 60.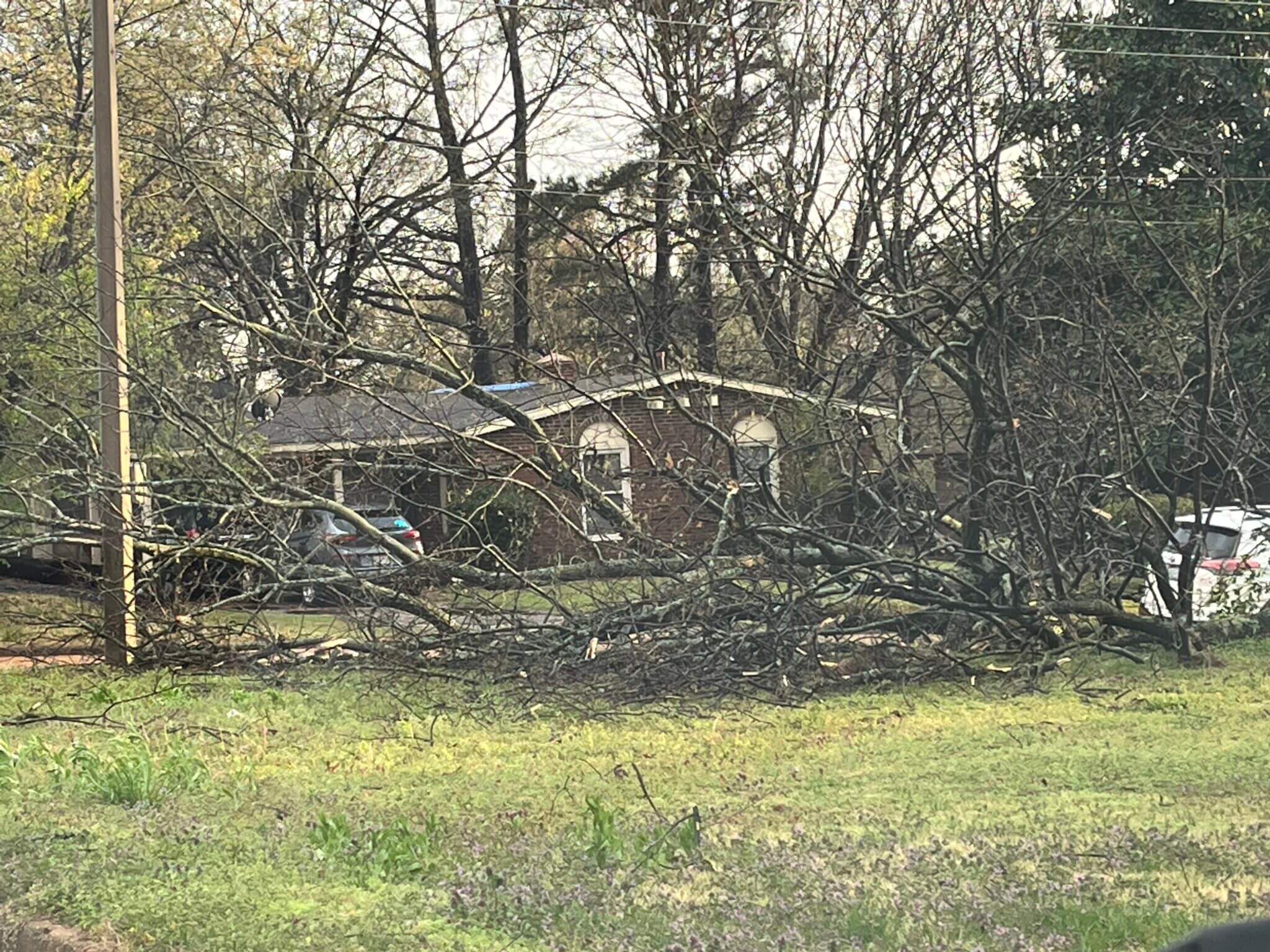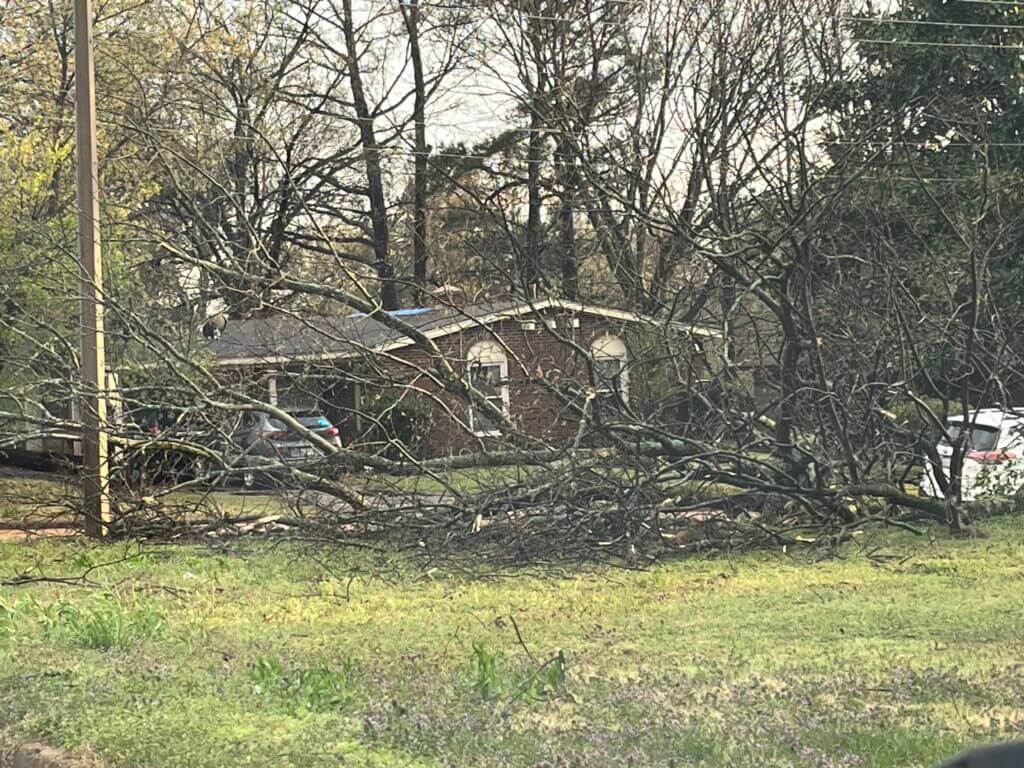 .