State, county, get COVID updates
Photo: From left, Supervisors Vice President Michael Lee, County Administrator Vanessa Lynchard and Supervisor Lee Caldwell at the board's meeting on Monday, Sept. 20, 2021. (Bob Bakken/DeSoto County News)
The Mississippi State Department of Health Monday reported weekend numbers for coronavirus in the state.
In DeSoto County, the number of positive cases in the pandemic passed the 30,000 mark at 30,014 and with two additional deaths reported from the period between July 22-Sept. 13, those reports increased to 348 victims.
Methodist Le Bonheur Monday morning offered a daily snapshot of cases and hospitalizations at its hospitals, including Methodist Olive Branch Hospital.
Methodist Olive Branch Hospital workers did get a brief break from their hard work when realtors with Crye-Leike Realty in Olive Branch provided breakfast and lunch for 275 healthcare workers at the hospital.
SUPERVISORS GET COVID UPDATE
At Monday's Board of Supervisors meeting in Hernando, County EMS Director Mark Davis, who tracks COVID-19 numbers for the county, provided the following statistics.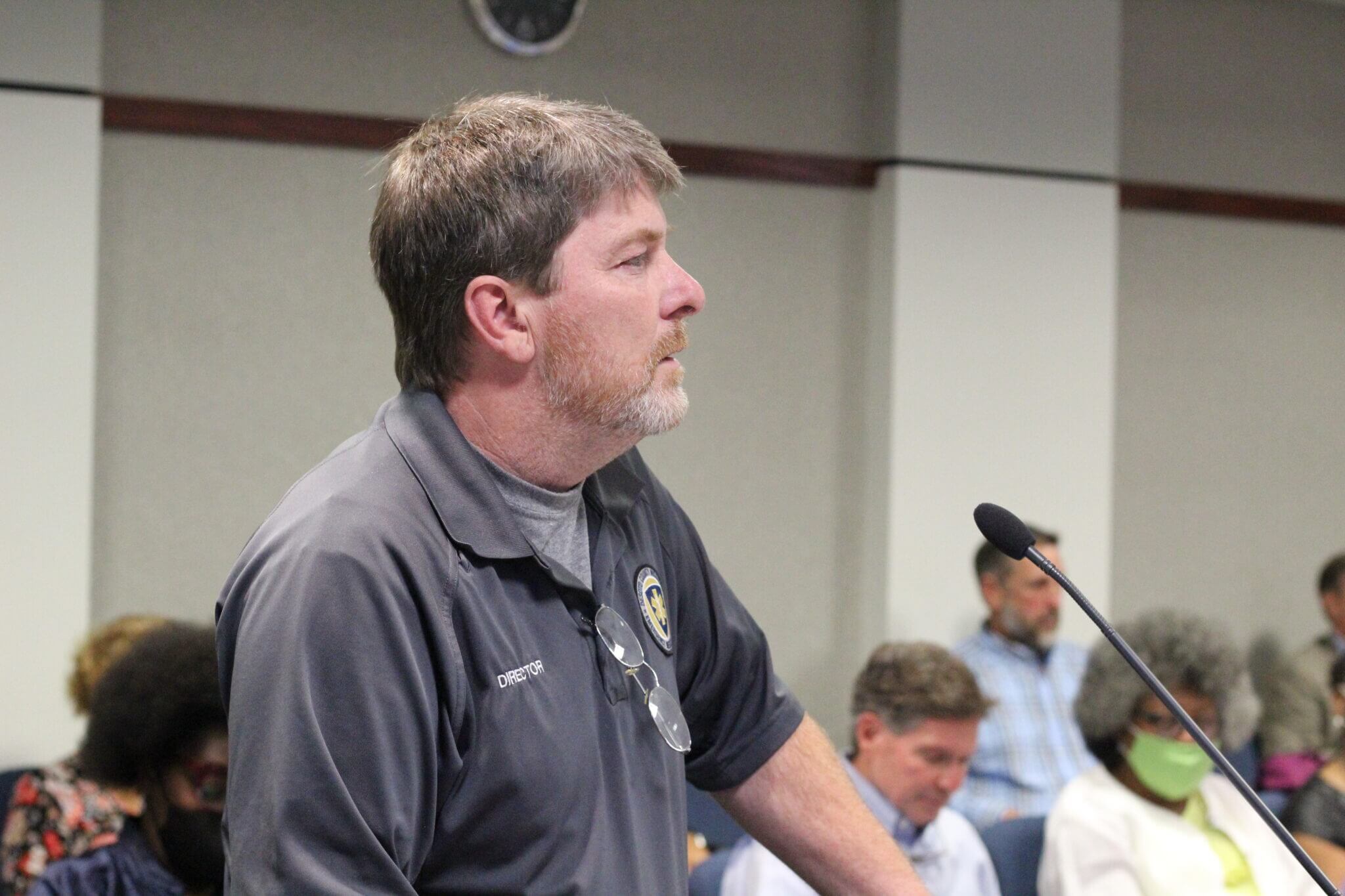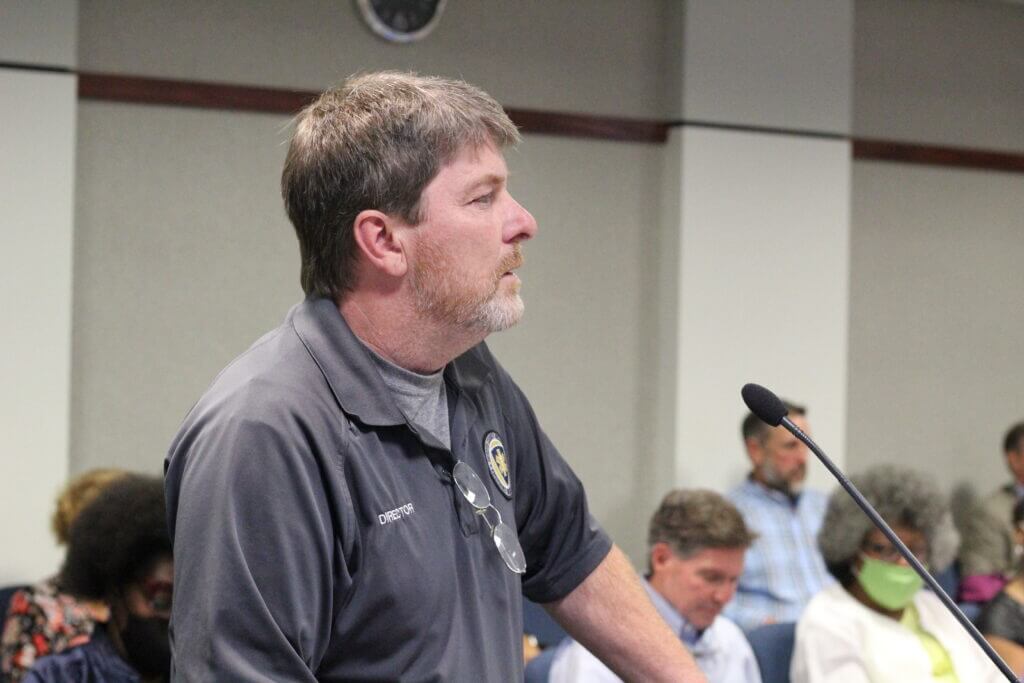 "Our active case count is at 1,574, which is actually down 538 from the last meeting (two weeks ago)," Davis said. "As of Friday, we're at 78,298 vaccinations, which is 48 percent of the county that has had at least their first dose of the vaccine. Having both is at a total of 67,213, which is 36 percent of the population."
Board members approved an extension of the county's state of emergency for COVID-19 on Davis' recommendation. The current county state of emergency now is continued until Oct. 18. It is a similar action to one Gov. Tate Reeves has done at a state level.
"The emergency proclamation is kind of important now," Davis said. "There has been some pressure to let it lapse, but if it does, then we would lose our staffing with the hospitals, plus we would lose federal money. He (Reeves) has extended it for another 30 days and I would recommend the board do the same."
The board also heard from Community Resource Director Christie Barclay about booster shots, which the State Health Department said last month would be available under certain conditions.
Barclay said booster shots may be administered if the person's doctor recommends it, because their immune systems are considered "compromised."
For booster shot appointments, Barclay said, "They can go to the health department website and we'll also have it on our website."
Appointment may be made by calling the MSDH COVID-19 hotline at 877-978-6453, which is available seven days a week from 7 a.m.-7 p.m. The county also has a section on its website with COVID-19 information, including details on third doses and where to make MSDH appointments.
Barclay said some pharmacies may have third dose vaccines available and residents should contact their pharmacies for more information.
Third dose vaccines for residents whose immune systems are not considered "compromised" should not be given until eight months after getting the second dose of the vaccine.