Southaven Police investigating tobacco store robbery
Police are investigating a robbery that took place at a Southaven tobacco store Friday evening, Jan. 27. 
According to Southaven Police, Smokes Tobacco Store was robbed about 7 p.m. Friday, when a suspect wearing a red and black Nike sweatshirt, white N95 mask and a white skull cap entered the store and displayed a handgun to the store clerk.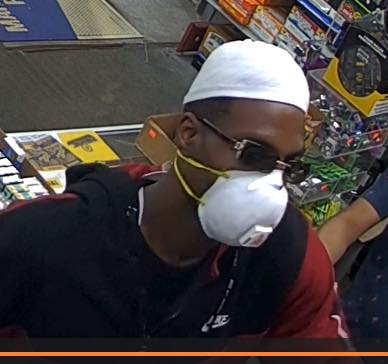 Cash was taken along with numerous packs of Newport cigarettes, police said.
The suspect then left the business in a silver or pewter-colored 1998-2002 Honda Accord sedan with a license tag and headed north into Memphis on Highway 51.
Anyone with information on this suspect please contact Southaven Police Department at 662-393-8652 or email tips@southaven.org.