Sheriff's Department ESD K9 receives trauma pack
Thanks to a donation from K9s of Valor, DeSoto County Sheriff's Department Deputy K9 Gilly has received a K9 trauma pack.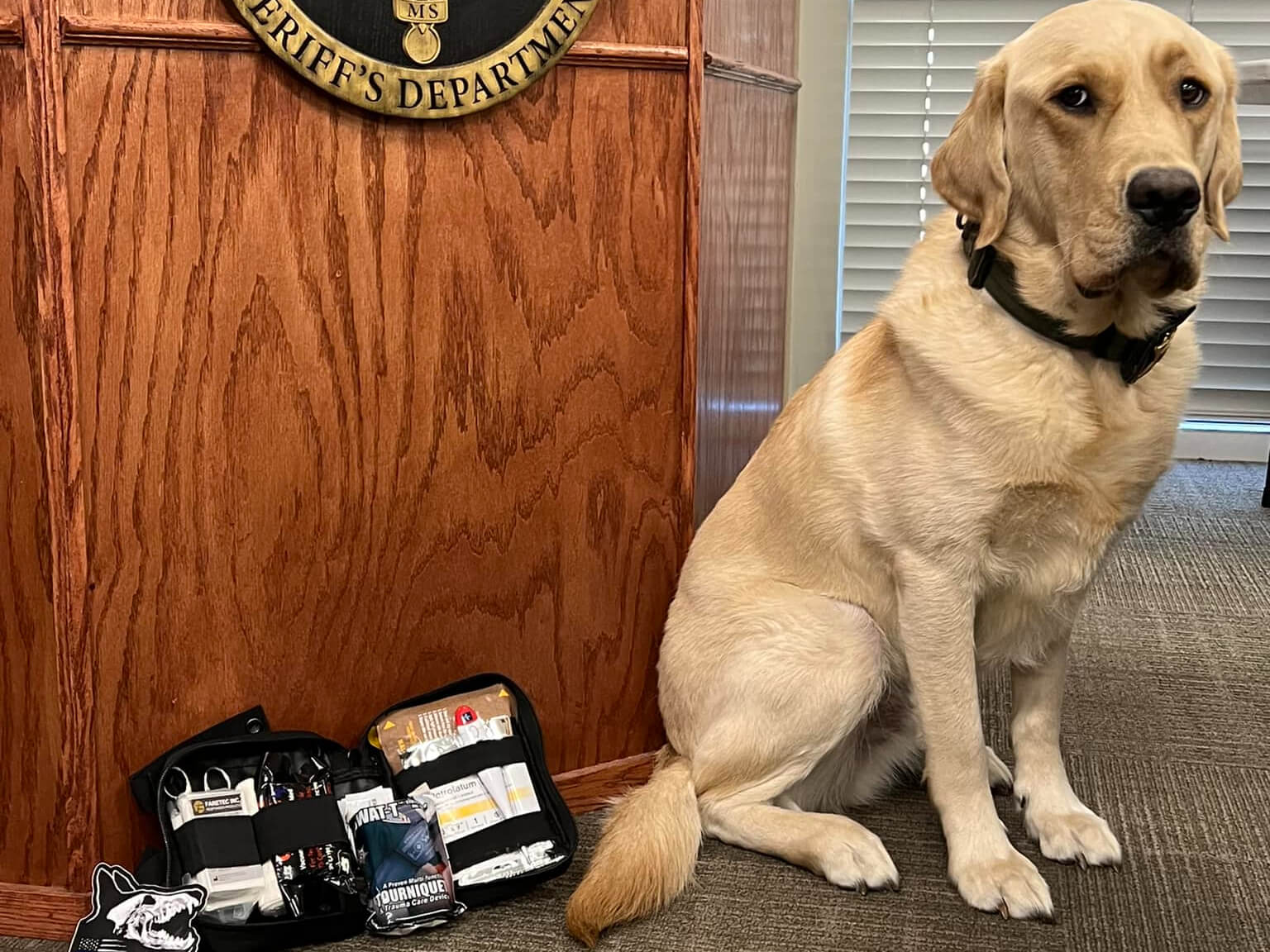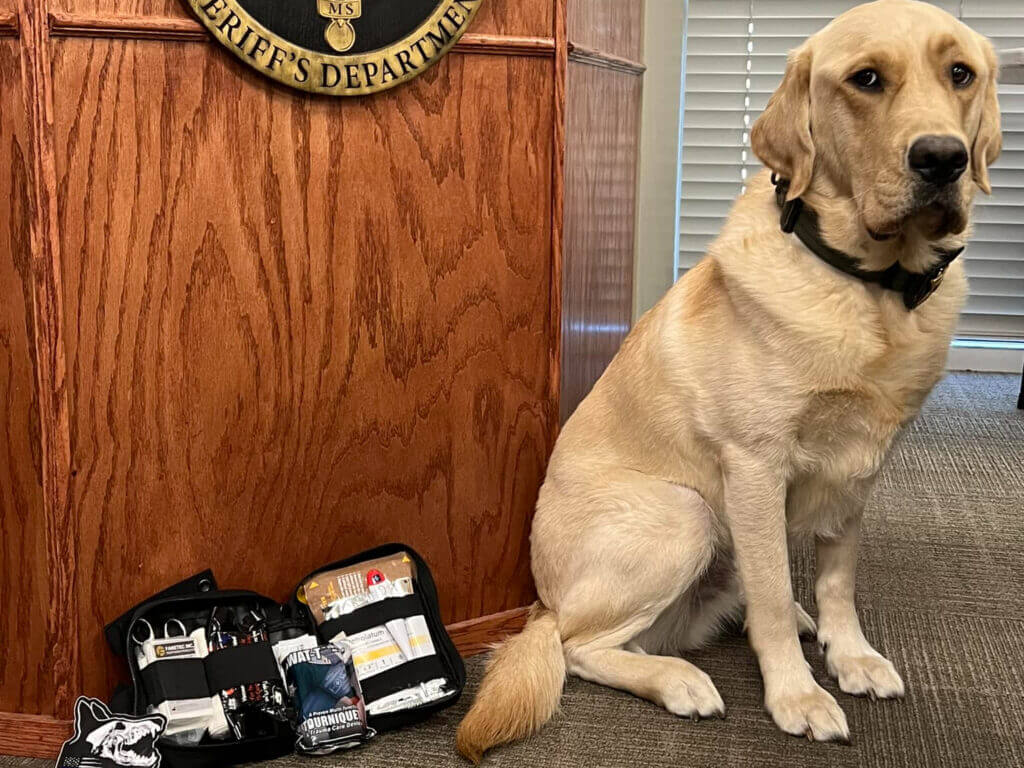 The pack contains vital first-aid supplies in the event of a line of duty injury to ESD (Electronic Storage Detection) K9 Gilly, including supplies to help treat bone breaks and blood loss, along with Naloxone (commonly known as Narcan).
This trauma pack will be carried by ESD K9 Gilly's handler, Detective Jessica Palmer.