Public comments heard on redistricting
Photo: Members of the Standing Joint Committee on Redistricting and Reapportionment hear testimony at a public hearing in Senatobia on Monday, Aug. 9 (Bob Bakken/DeSoto County News)
Mississippi has lost more than 6,000 in population over the past 10 years and state legislators now must determine how Congressional and legislative district lines will be drawn for the next 10 years with the drop and changes in population.
A committee of state Senators and House members charged with drawing those lines is now hearing from the public in a series of public hearings across the state. The series began in Meridian on Thursday and Monday was the third public hearing before the Standing Joint Committee on Redistricting and Reapportionment, held at Northwest Mississippi Community College in Senatobia.
According to U.S. Census Bureau estimates, since official numbers are still not available from the Census Bureau, Mississippi's population is now 2,961,279, which is 6,018 less than the 2010 official population of 2,967,297.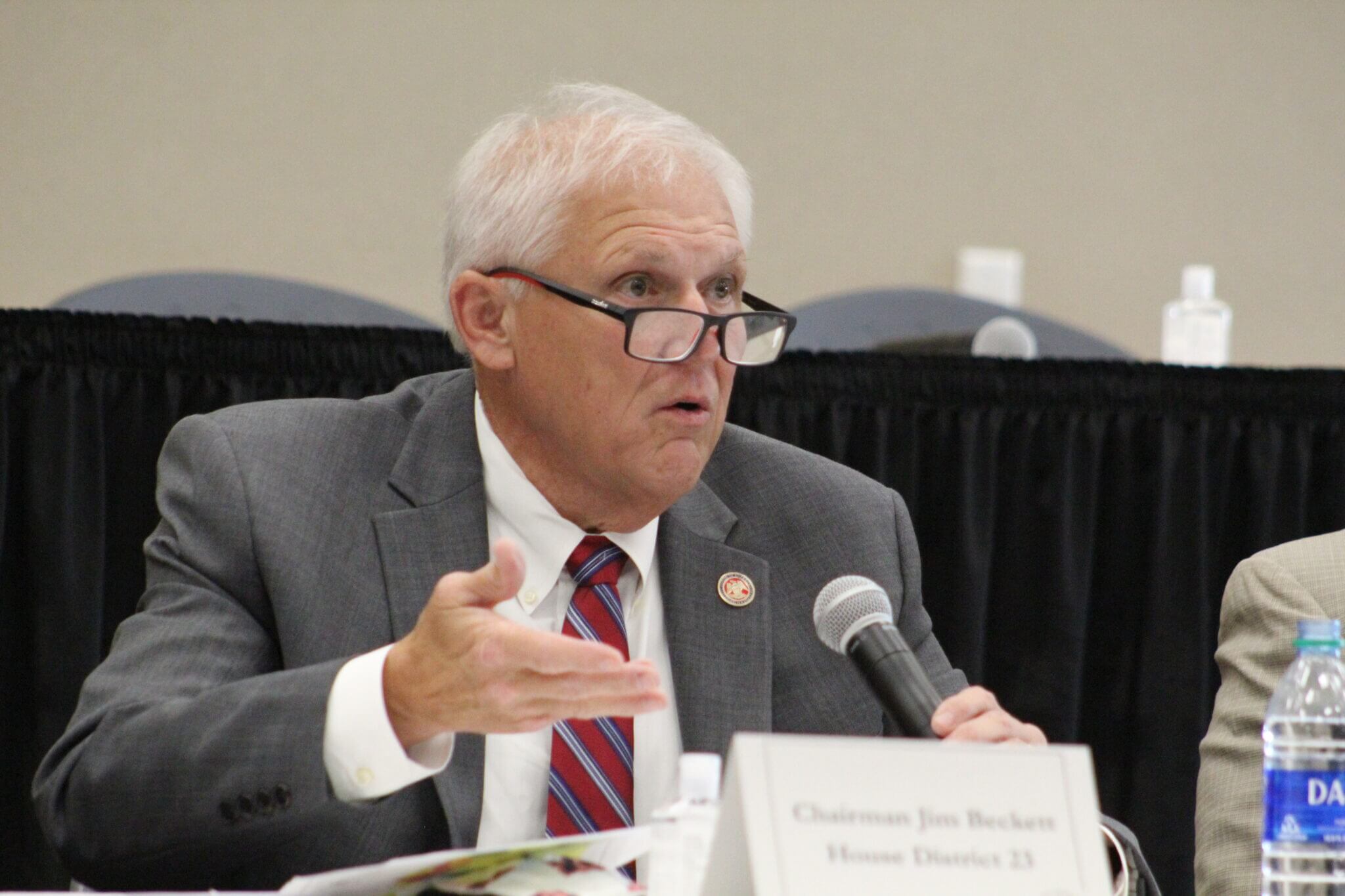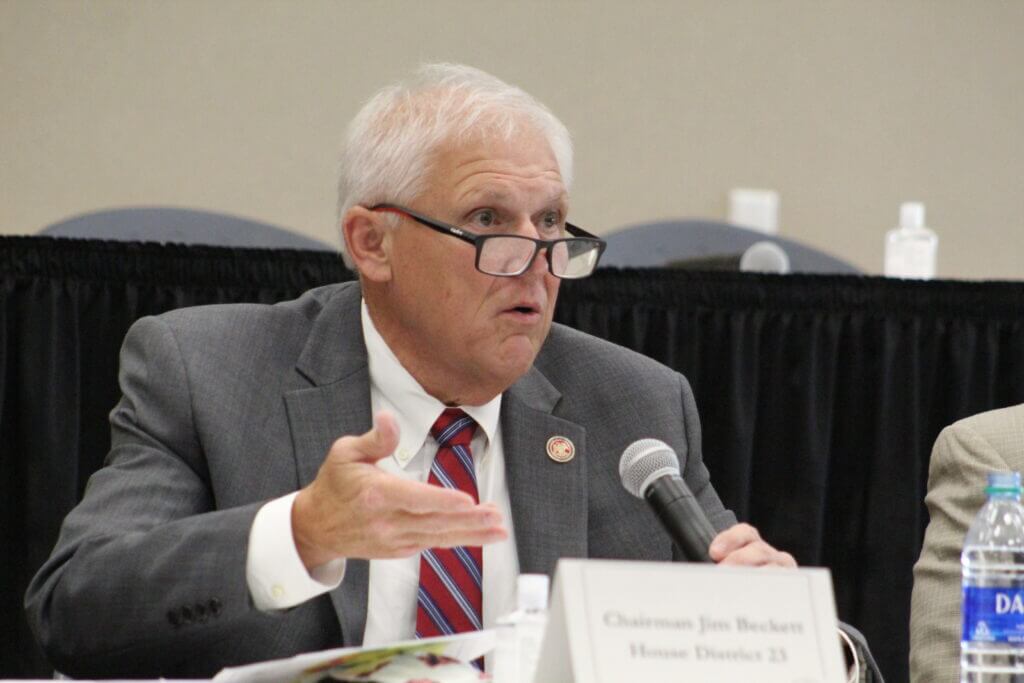 While the state has lost population, it is expected it will remain with four Congressional districts. State Rep. Jim Beckett (R-Bruce), who chaired the Monday meeting, said the committee's responsibility will first need to be drawing the Congressional district lines.
"Because the qualifying deadlines are next year, the Congressional redistricting will come first and will occur in the fall of the year," Beckett said. "We will be working on the legislature during the months of the 2022 legislative session."
Much of the commentary Monday came from African Americans, most of whom reside in DeSoto County, who are concerned that current district boundaries don't give minorities proper representation.
Theresa Gillepsie-Isom of Olive Branch, a Democrat who failed in a candidacy bid for Ward 2 Alderman to incumbent Republican Pat Hamilton by more than 400 votes, believes her district and ward boundaries are not drawn fairly.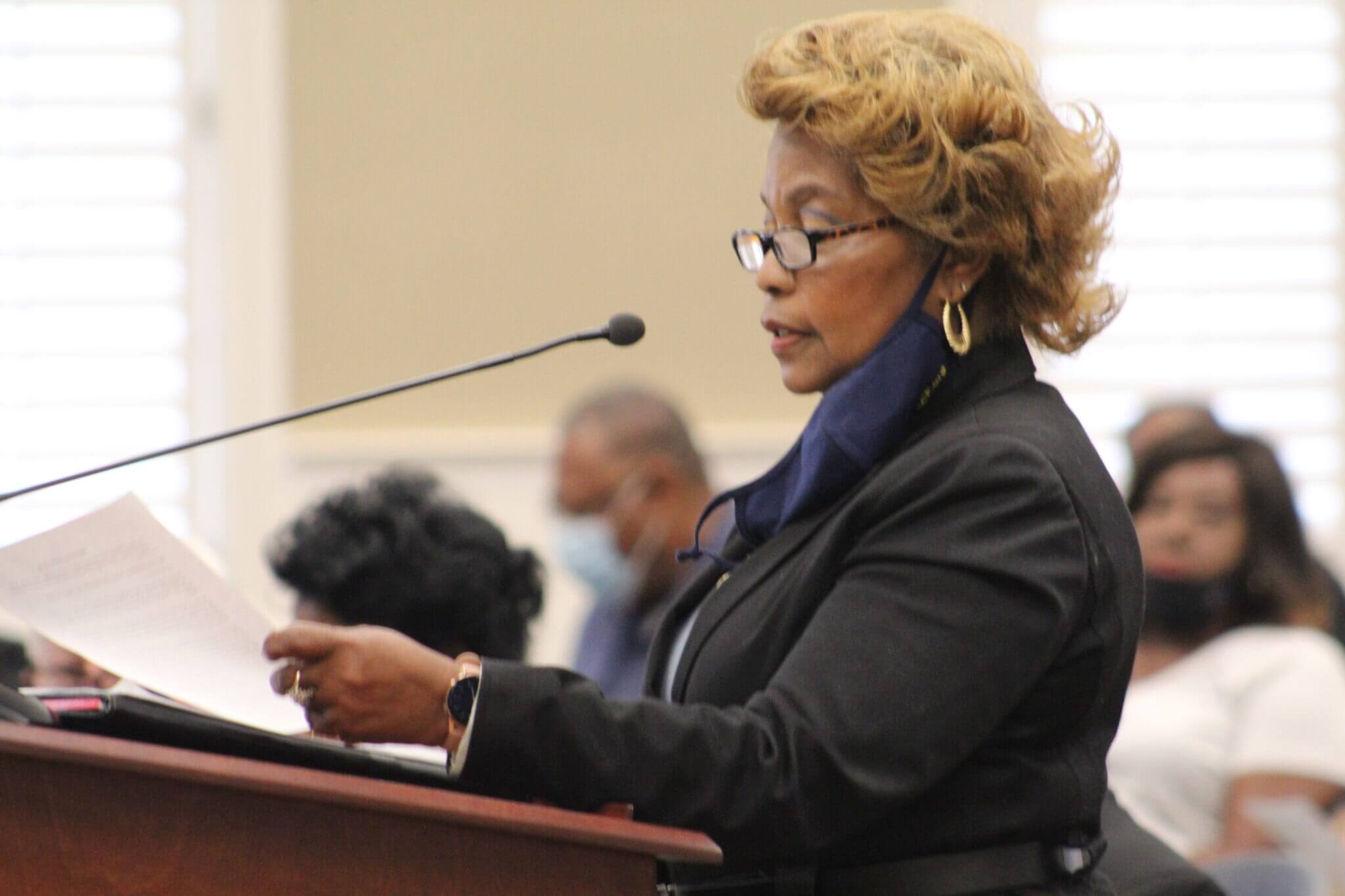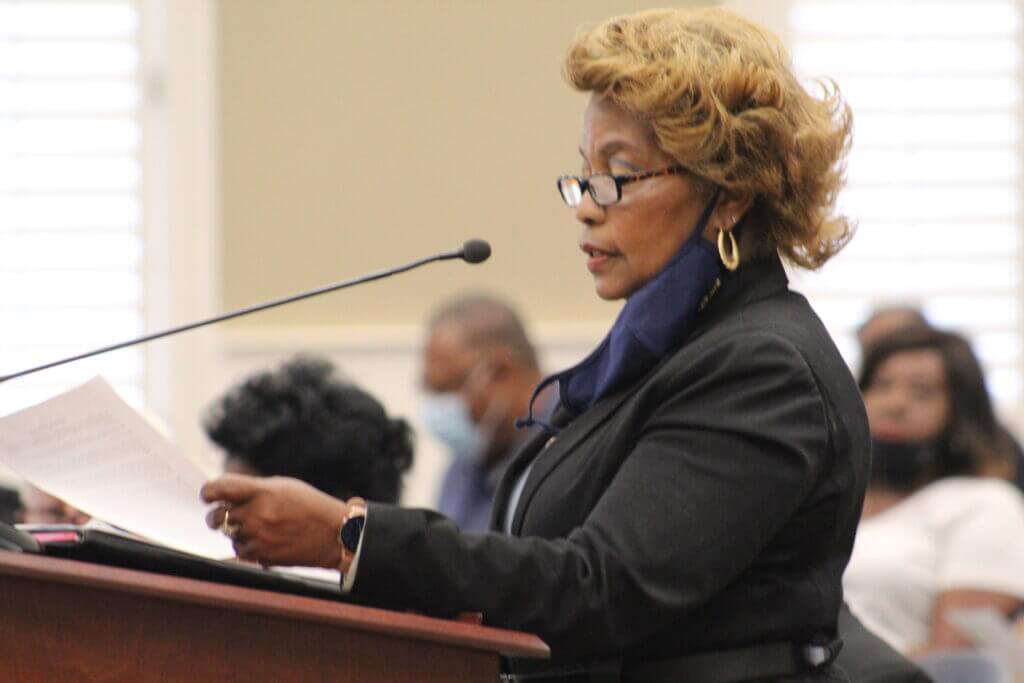 "My issue is that the map for House District 6 and House District 7 appear to have been drawn to dilute the Democratic vote," Gillespie-Isom said. State Rep. Dana Criswell is the House District 6 legislator and State Rep. Steve Hopkins represents House District 7. Both are Republicans. Gillespie-Isom lost the race for House District 7 to Hopkins in the 2019 legislative election by about 1,800 votes.
Gillespie-Isom also said she believed her Olive Branch Ward 2 boundaries were also done to ensure an incumbent victory.
"It is important that all voices are heard," Gillespie-Isom said.
Others who spoke complained about the inability to vote in the Olive Branch municipal elections when they had just been annexed by court order. Requirements are that new residents from annexed areas must have 30 days residency in Olive Branch to be eligible to vote at the municipal level. The annexation of parts of DeSoto County into the City of Olive Branch were met by opposition during the three-year time period before Chancery Court Judge Percy Lynchard Jr. ruled in April on what areas could be annexed.
"At the county level, the Lewisburg community has been ignored and taken for granted by supervisors and representatives based out of Hernando," said DeSoto County Democratic Party Chair David Olds. "It would be a better fit for us to get the representation that we want and what we deserve."
The complaints about drawing district lines were not limited to Olive Branch, however. Pam McKelvy Hamner, a Democrat who lost her bid to be a Southaven alderwoman to incumbent Republican Raymond Flores in June's general election, feels her ward boundaries were drawn to prevent her Democratic challenge from being successful. Flores won re-election by nearly 600 votes.
Samuel Williams, one of two Jago residents who spoke, pointed out that his residence has been part of three communities during his time at the same Jago home. Another speaker also said Jago, originally an African American community settled by freed slaves, should be kept together in any redistricting plan.
"I want a valid vote," Williams said. "Don't dilute my vote."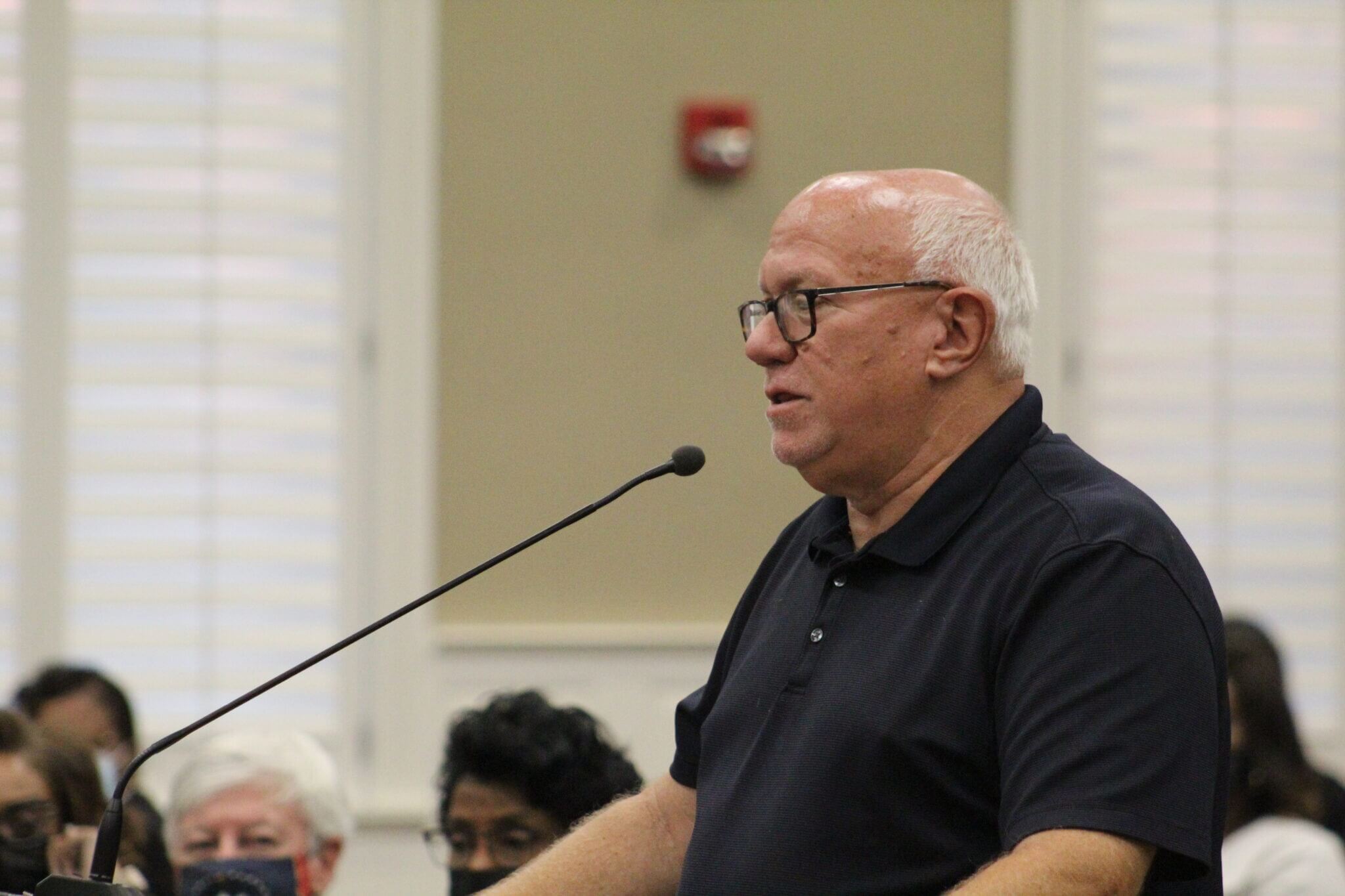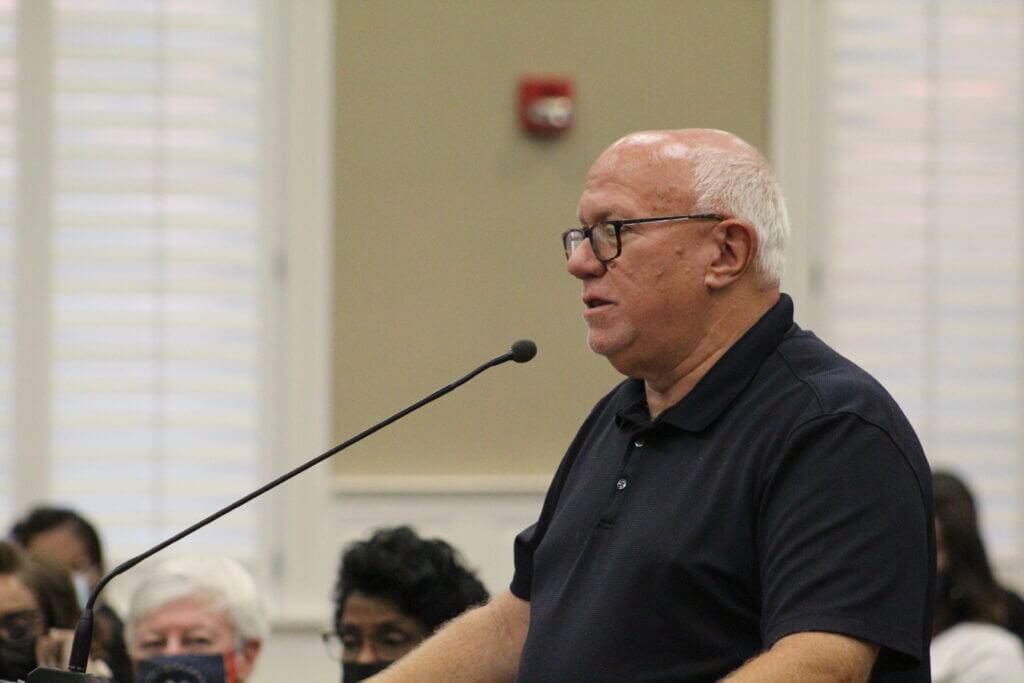 In response to comments about the process at the county level, DeSoto County Board of Supervisors Board President Mark Gardner said what the governing body does is very open to the public.
"That process is very open," Gardner said. "Our agendas are published on our website and on our Facebook page and anybody can come and we welcome that. The mayors and boards of aldermen, when they do their redistricting meetings for city wards, would welcome input, as well."
DeSoto County gained population by more than 14 percent in the last 10 years to an estimated 184,000 population, so more legislative seats may become available. The county currently has three state senators and seven state representatives, when state Rep. Bill Kinkade is included. Kinkade's district includes Marshall County and a portion of eastern DeSoto County.
The county is one of three in the state where the population increased by more than 12 percent. Lafayette and Lamar counties are the others.
When the committee sits down to draw districts, it will need to be within five percent of what is determined to be an "ideal value." The ideal value for Congressional districts using the current estimates is 740,320 and the districts must be as close to equal as possible.
The ideal value for Senate districts is 56,948 and the ideal value for House districts is 24,273.
The state is expected to receive its population information by Sept. 30. Starting Oct. 10, the committee will open a public access office where individuals and groups may make appointments to use the legislative redistricting resources to develop plans for submission to the committee.
For information, appointments, or to provide paper or digital input, you may contact the committee in care of Ted Booth, PO Box 1204, Jackson, MS 39215-1204, or email Ted.Booth@peer.ms.gov.