Power poles downed by dump truck – updated
Crews will be tasked with repair or replacement of power poles along Goodman Road in Southaven that were taken down Thursday morning and left several customers on the Goodman Road corridor without power for a time.
According to Southaven police, a dump truck traveling on Goodman Road in the area of Airways Blvd. had its back end up too high and hit overhead lines, causing connecting poles to either break or be pulled down. More than a half-dozen poles were affected.
Reports are that power was affected as far east as the DeSoto Athletic Club and as far west as the Windchase area of Horn Lake.
An Entergy spokesman said electricity was rerouted to get affected customers back on line quickly. As many as seven crews were being sent to the area to expedite repairs but no timeline has been provided about when those repairs may be finished.
However, police are drivers to avoid the area indefinitely. It could be some time into the evening before the situation is resolved.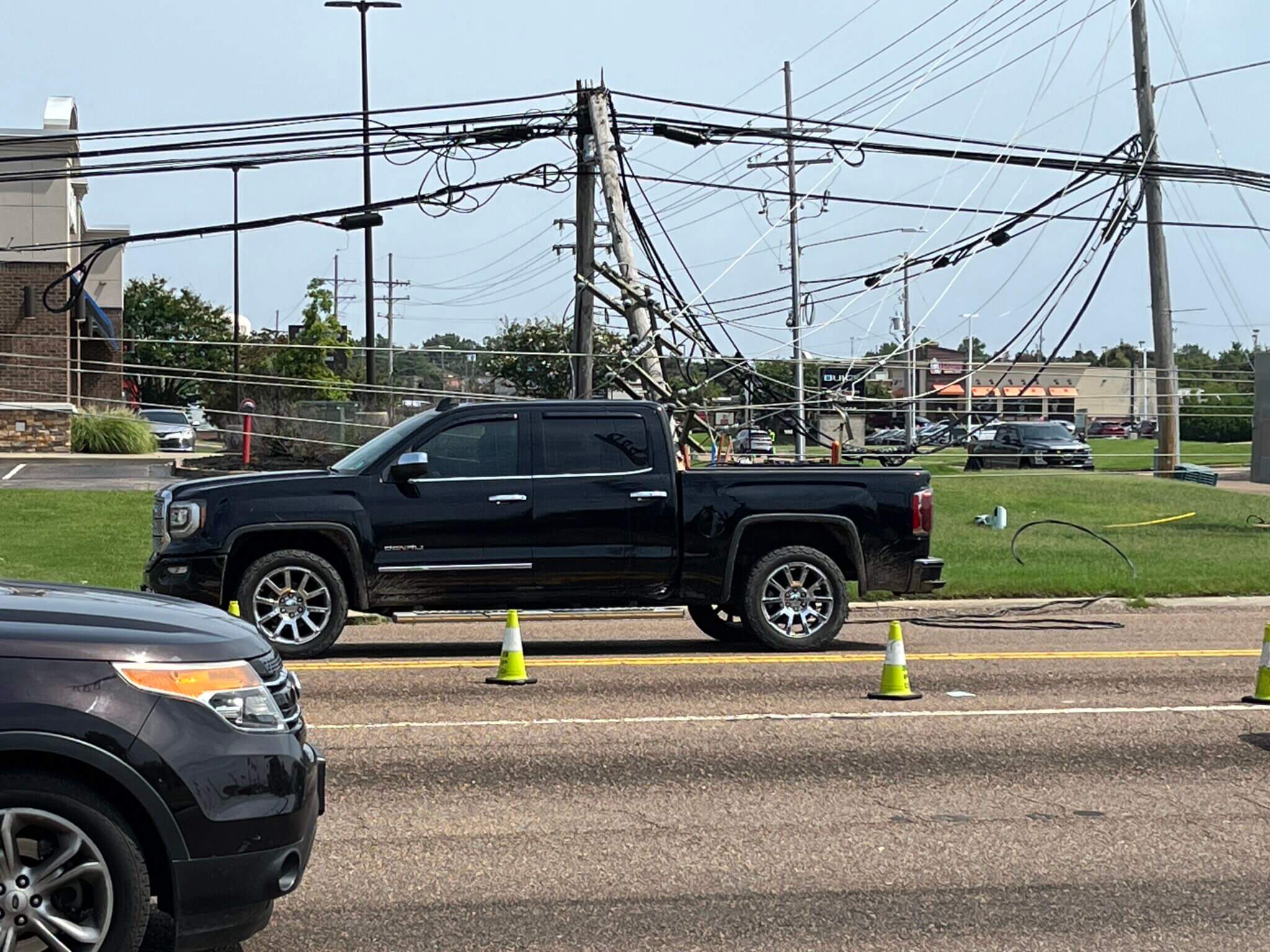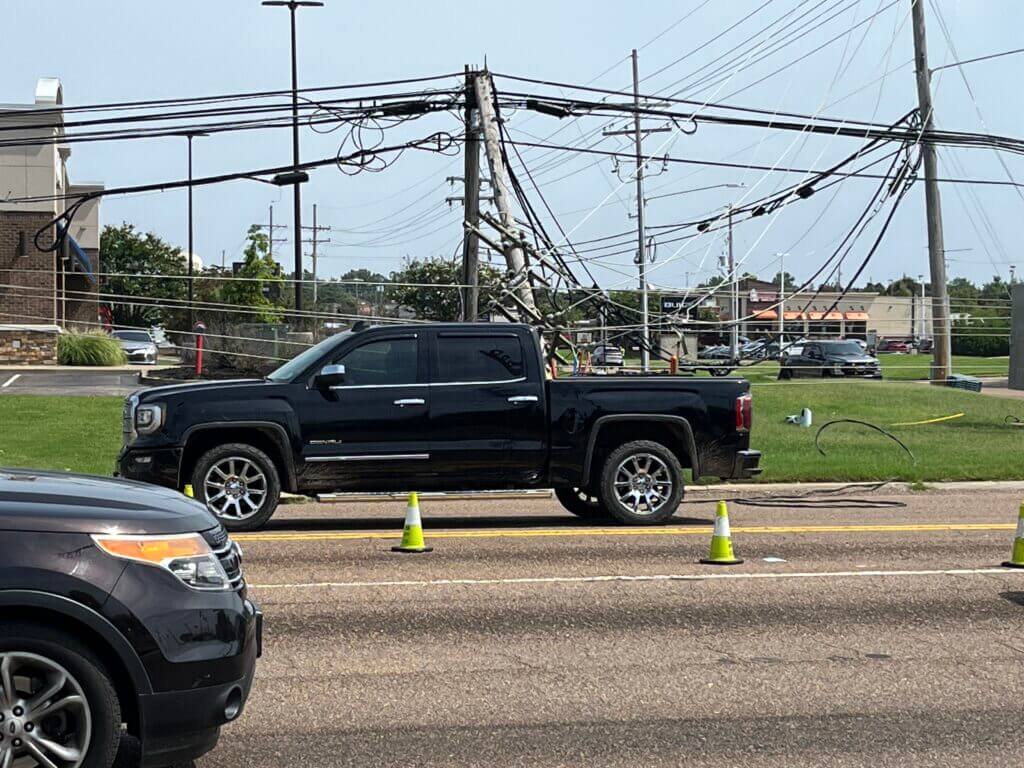 On Friday, July 21, crews were busy trying to finish repairs to the power poles. Westbound Goodman Road toward Airways was down to one line and southbound Airways Blvd. was closed to traffic toward Goodman Road to allow trucks to be able to make repairs.