Olive Branch to again celebrate Mardi Gras
"Laissez les bons temps rouler," and all the Mardi Gras fun that goes with it returns to Old Towne Olive Branch again this February.
After a successful first year, the Olive Twig Humanitarian Group is ready to "let the good times roll" with its second annual parade and activities the Saturday before Fat Tuesday, which this year will fall on Saturday, Feb. 10, 2024 at 1 p.m.
Leigh Ellen Doddridge and Kim Allen with the Olive Twig group said last year's parade far exceeded their expectations.
"The city estimated we had between 1,500-2,000 people attend," Allen said. "We just didn't know how the first year would go, but the turnout and the support was just overwhelming. There was very positive feedback all the way around. We love Old Towne Olive Branch and we want people to come and enjoy it."
The Olive Twig Humanitarian Group has a mission to give back to the city of Olive Branch. The Mardi Gras parade gives those who come out a great time, a small hint of what Mardi Gras is like in a family-friendly setting, and with the float entries and sponsorships, the parade helps fund the group's charitable activities during the year.
"We are active in the local schools," Doddridge said. "Olive Branch High School, Olive Branch Middle School, Chickasaw Elementary School and Olive Branch Elementary are the schools where we focus our giving. We also sponsor several scholarships for Olive Branch High School seniors."
"Some of the stuff that we've done include helping with the school clothes closet, and Adopt-A-Family for Christmas," Allen added. "We've done food and security backpacks for the weekend, when students need to be sent home with food, and we've done a teacher appreciation breakfast. Really, just anything that we can do to give back."
The idea for the parade came as group members were trying to determine how the group could better support its mission.
"We were trying to figure it out and were brainstorming on a way to get the community involved, raise money for us to support the community, and to bring the community together for all ages," Allen said. "Leigh Ellen had the idea to have a Mardi Gras parade and we just ran with it."
"It's something families can do, because all they have to do is show up," Doddridge added. "They don't have to buy anything. They can just show up and get candy and have fun."
There will be floats and marching groups, and beads certainly will be generously tossed about on the parade route that day. There will also be music, food trucks, a balloon artist and face painting during the day around the Wesson House, as well.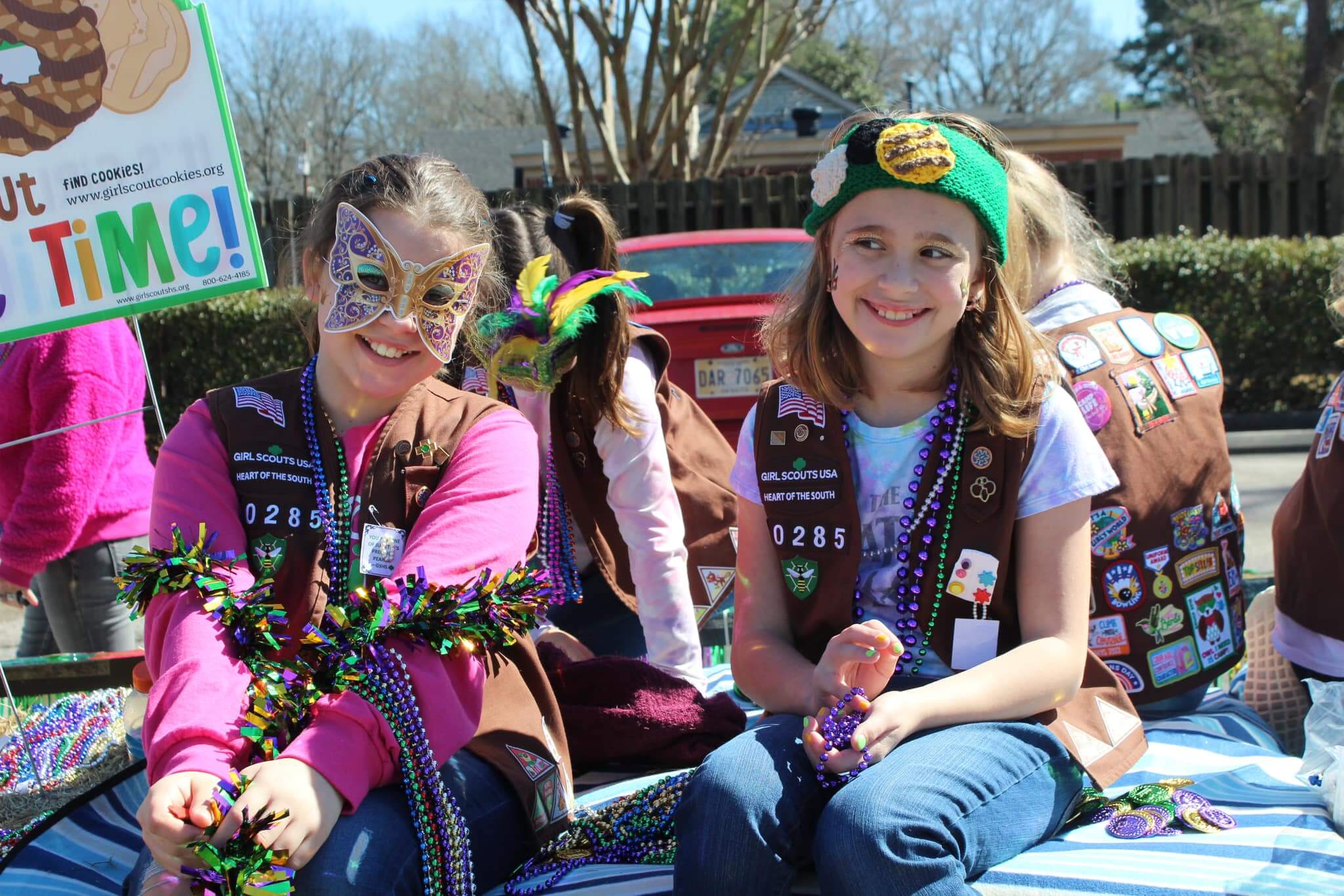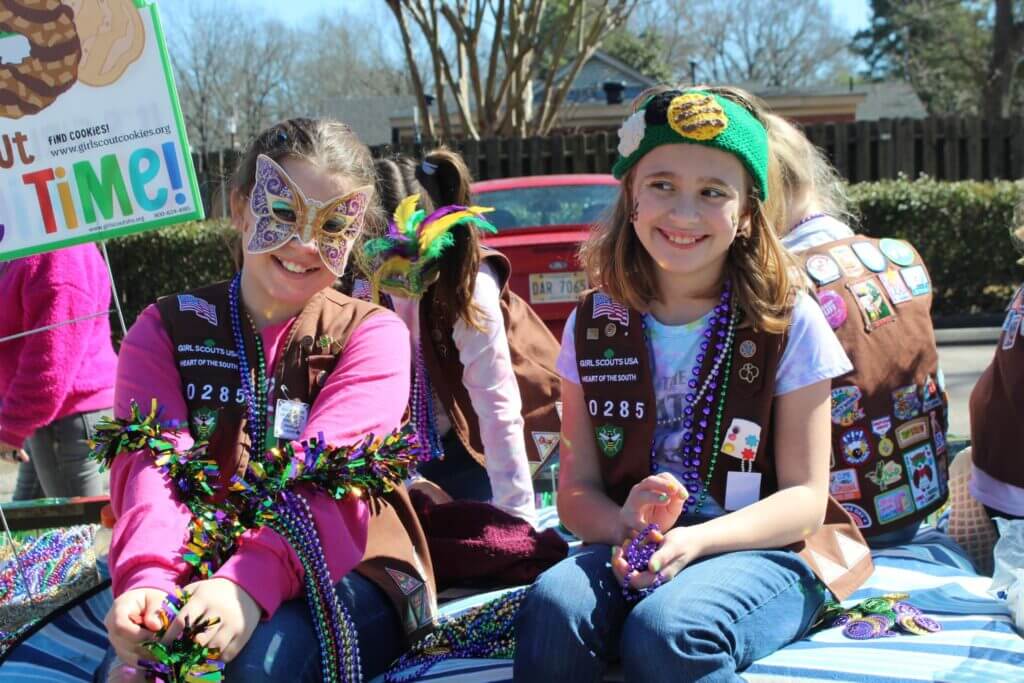 Another favorite from last year is returning to add an extra Mardi Gras musical touch.
"Our Second Line Band was a big success," Allen said. "We got them out of Memphis and they played Mardi Gras Second Line music and it was a big hit. We have them coming back again this year as well. It's a group of about six friends."
Olde Towne took advantage of the day and businesses got into the spirit of Mardi Gras. For instance, the bakery sold out of king cakes and OB Pizza had a Mardi Gras-themed pizza that also sold out. The Olive Branch Arts Council partnered with the Olive Twig group and sponsored a Mardi Gras-themed door decoration contest in Old Towne.
"Events like this are among the ways we work to keep the community feel to a rapidly-growing city," said Mayor Ken Adams. "Participation in last year's parade was positive and the parade route will be expanded for 2024 to include additional streets."
Allen said the Board of Aldermen recently expanded the Old Towne Entertainment District for the day of the parade to include the expanded route, so attendees can purchase a beverage in the district that day and carry it with them in the district during a limited time period.
The well-known celebration of Mardi Gras, which translates to Fat Tuesday, is quite popular in New Orleans, the Mississippi Gulf Coast, and in Louisiana. Fat Tuesday is the last day before the start of the Lenten season, which begins on Ash Wednesday. Historically, Christians would prepare a large feast on Fat Tuesday to use up meat and supplies they would abstain from until Easter. Mardi Gras is not really talked about in North Mississippi.
Float entries and parade sponsorships are how the parade raises money for the group, which hopes to add more scholarships or additional money to scholarships with funds from this year's parade.
For more information, follow the Olive Twig Humanitarian Group on Facebook or email olivetwighumanitarian@gmail.com.
Every dollar raised goes back into the community, so make plans to come out Feb. 10 at 1 p.m. and "laissez les bons temps rouler!" Let the good times roll!