Olive Branch celebrates Mardi Gras with parade, activities
Laissez les bon temps rouler! Let the good times roll! And the good times were rolling through Olive Branch Saturday with the first Mardi Gras parade in the city put on by the Olive Twig Humanitarian Group. 
Ten floats and a band made up the parade that left the Municipal Court building, headed down Pigeon Roost Road and then returned up Highway 178 toward the parade starting point.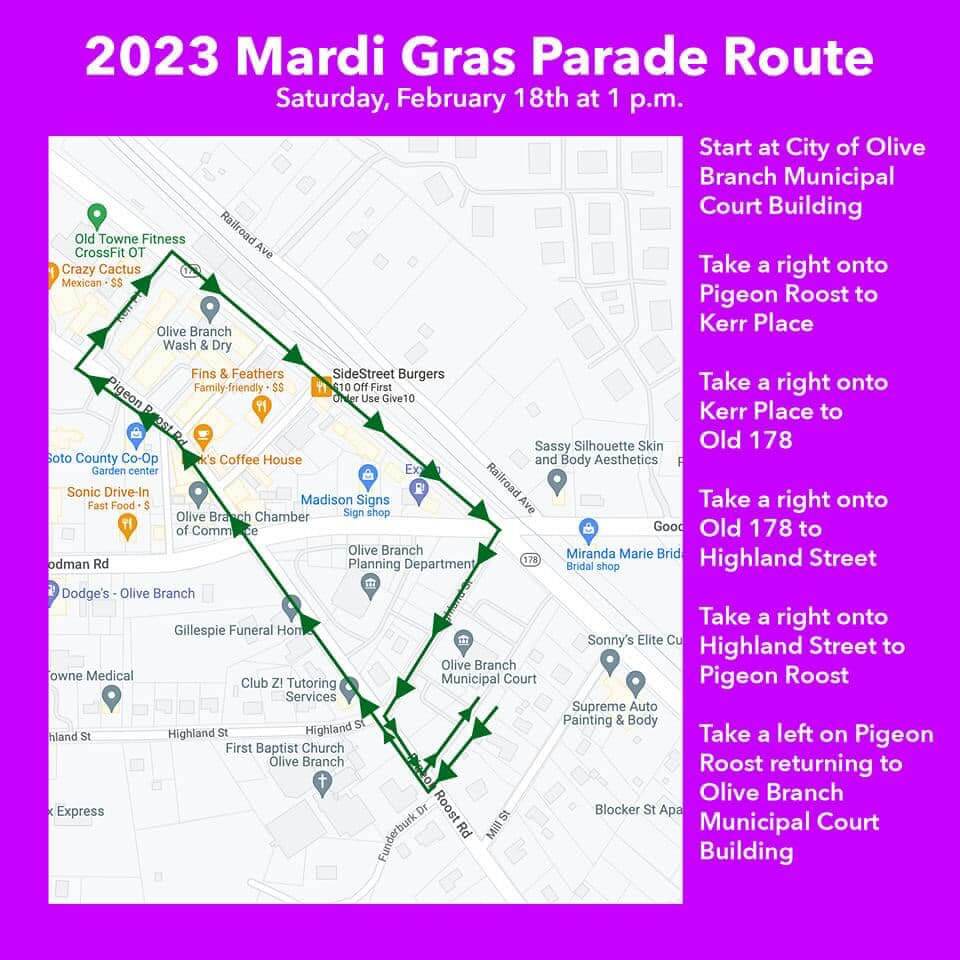 We first highlighted the parade plans when it was announced by the nonprofit group last September.
Ten units may not sound like a lot, but they were all overflowing with the spirit of Mardi Gras, replete with beads and the traditional good luck coins.  A man who lives in Olive Branch but moved to DeSoto County from Metairie, Louisiana after Hurricane Katrina, said the parade reminded him of his days living in the NOLA area.  
Organizers were pleased with how it turned out and grateful of the interest for the first of what will be an annual event. It's expected the event will grow and be an annual celebration of Mardi Gras in Olive Branch.
The Olive Twig Humanitarian Group exists to provide charitable services to the Olive Branch community and Saturday's parade was a fundraiser as well as to bring a taste of Mardi Gras.
It is involved in several programs but this year wants to concentrate more on raising money for scholarships to be awarded to Olive Branch school students. That's where much of the money from the Mardi Gras parade will go.
You can see more photos from Saturday's parade on the DeSoto County News Facebook page.