Olive Branch Hall of Fame welcomes new members
The Olive Branch Hall of Fame grew to 67 members on Wednesday with the 2021 induction of James "Jim" Davis and Judy Holloway Berryhill to receive the city's highest honor bestowed to its citizens.
The addition of Davis and Berryhill came as part of the Olive Branch Chamber of Commerce monthly luncheon at Whispering Woods Hotel and Conference Center.
In addition, 2020 inductees Thomas "Tommy" Doddridge and Pastor Oscar Geeslin were also recognized Wednesday, as the coronavirus pandemic kept an actual event from taking place.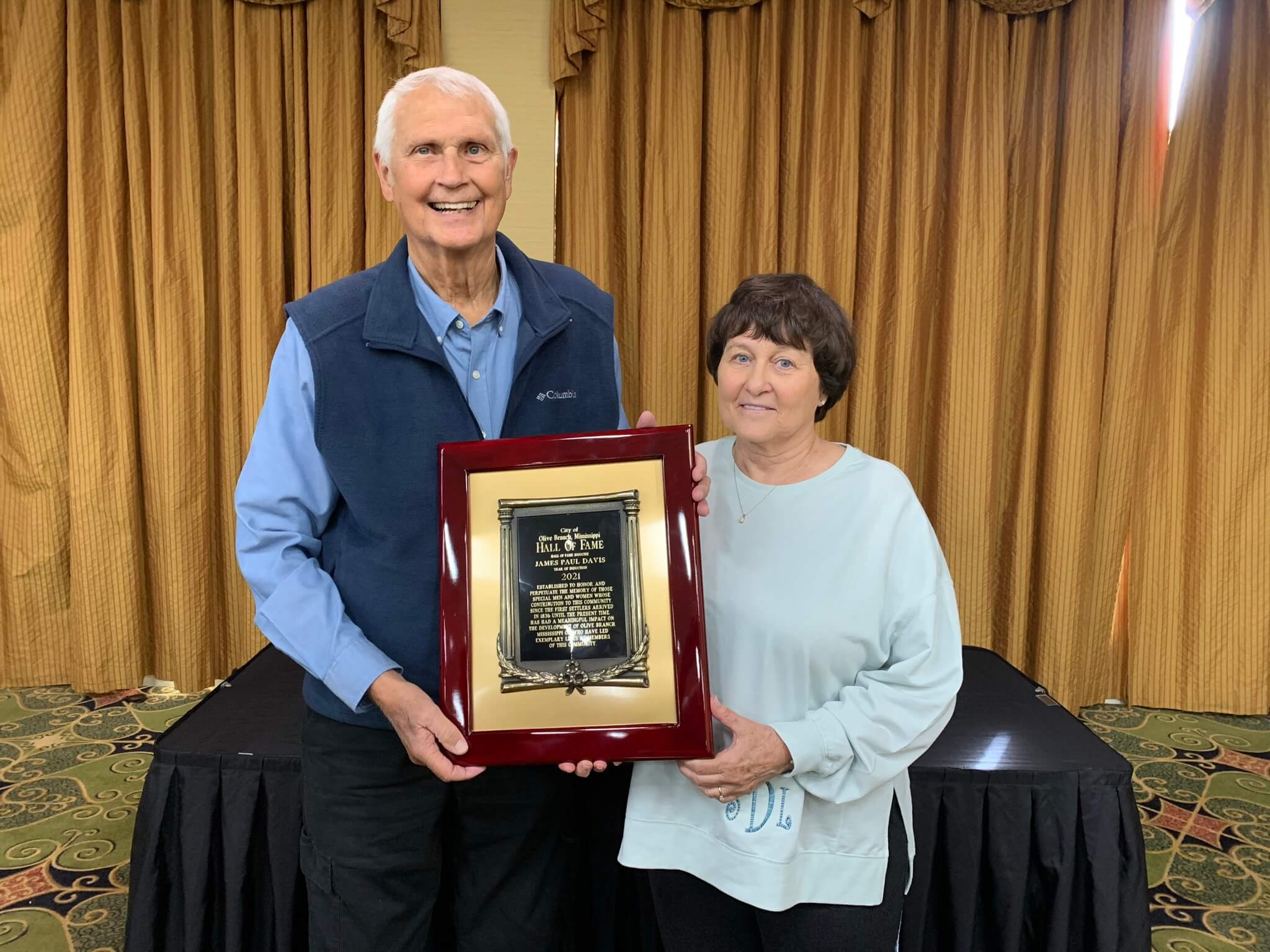 James "Jim" Davis and wife Sharron moved to Olive Branch in 1974, when he became involved with the Bank of Mississippi, now BancorpSouth. They raised three sons in Olive Branch, Trevor, Zach and Jared. The family now includes five grandsons.
Davis was a retail and commercial lender for 22 years, retiring in 2013. He has been involved in the Chamber of Commerce, Rotary Club of Olive Branch, and as a church deacon at First Baptist Church of Olive Branch. Davis is now a member of Great Commission Church, where his son Trevor is the senior pastor.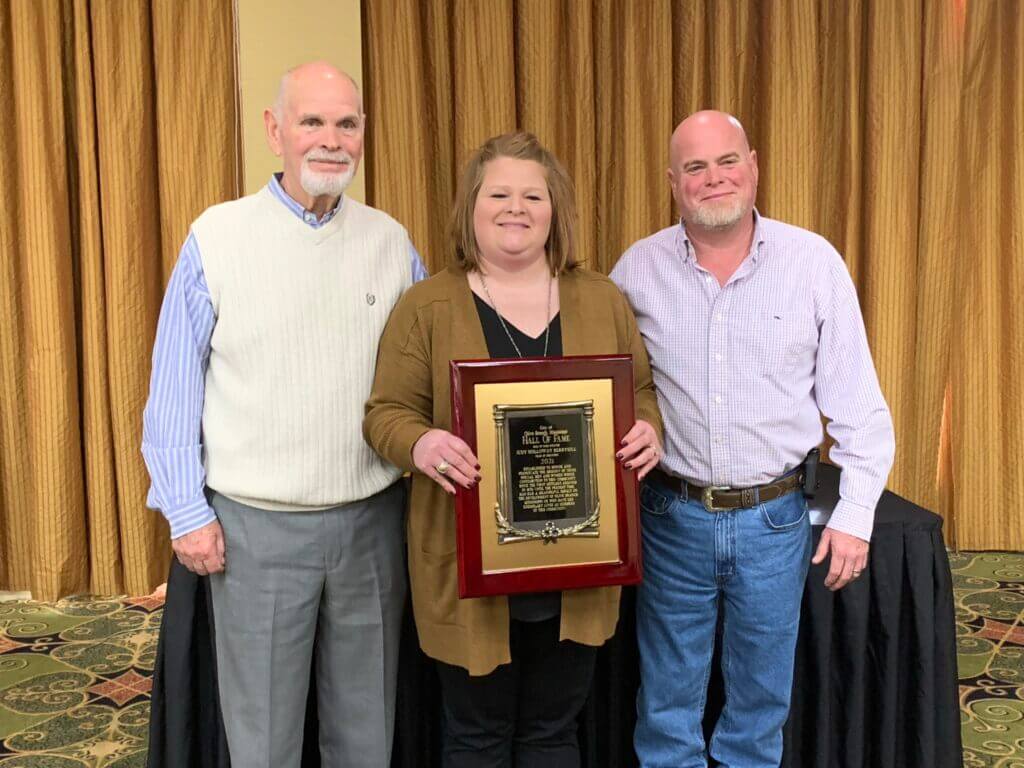 Judy Holloway Berryhill was a floral shop owner and restaurant owner in Olive Branch. Originally a beautician for 15 years, Berryhill purchased Olive Branch Florist in 1985. The described "people person" also opened a second flower shop in Tunica, which she started in 2008 and owned for four years before selling it when her mother took ill and she wanted to care for her mother.
Berryhill also purchased Wray's Fins and Feathers restaurant in 2016, which she owned until a cancer diagnosis caused her to sell the restaurant in 2017. She continued in the floral business before she passed away in September 2018.
Born in Jonesboro, Arkansas, she and her brothers were raised in Memphis but she graduated high school in Olive Branch.
Judy was married to Carl Berryhill in October 1968 and they had a son, Anthony, and a daughter, Dee Dee. Anthony works for the City of Olive Branch and Dee Dee ran the operations of the floral shop until Judy's passing.
Thomas "Tommy" Doddridge was involved in the telephone business with Southern Bell Telephone, in banking with the Bank of Olive Branch, and with Power and Telephone Supply.
Doddridge was involved in his church, Maples Memorial United Methodist Church, was on the Board of Director for Wesley Meadows, Lions Club, and was an Olive Branch City Alderman for 16 years.
The Olive Branch High School graduate also was an Airman First Class in the U.S. Air Force.
Married to Elizabeth, or "Melba," the couple raise three sons, Tommy Lee, Michael, and Kevin. The family includes five grandchildren.
Doddridge passed away in February 2019.
Pastor Oscar Geeslin serves as pastor of Meadowbrook Baptist Church in Olive Branch, where he has been since 1984. He and his wife Inez moved to Olive Branch in 1967. Geeslin first worked with Baldwins Drywall and United Drywall in Memphis until 1971, when he and one of his brothers started Mississippi Valley Drywall. The company moved to Olive Branch and became one of the largest companies of its type in the Mid-South.
As pastor of Meadowbrook Baptist Church, he was named Bi-Vocational Pastor of the Year in 2012 and has been on the Board of Directors for the Native American Mission Support Forum from 2018-2020.
The Geeslin family, with sons Timothy and Christopher, has five grandchildren.
The Olive Branch Hall of Fame was started in 2007 by then-Mayor Sam Rikard. A board invites nominations and a nominating committee makes the selections for the Hall. Starting in 2007, five individuals were selected until 2017, when the number was reduced to two. Starting next year, the Hall of Fame will welcome one new inductee a year.