Northwest names Sterling Withers as 2023 Alumnus of the Year
"I wasn't letting my books get in the way of my college education at the time," said 2023 Alumnus of the Year, Sterling Withers of Lake Cormorant.
Withers, who is affectionately known as "Boog" to many, studied at Northwest from 1966 to 1969, which he said were the best years of his life.
"Northwest is the people," Withers said. "My best friends today are Northwest friends."
Born and raised in DeSoto County, he attended Tunica County High School and graduated from Hernando High School before attending Northwest, which he said affectionately was like the 13th grade.
"We all knew each other," Withers said.
Before Northwest, many of Withers' classmates were from rival high schools, but once he got to Northwest, "we were all on the same team." A team that Withers calls, the best community college in the state of Mississippi.
The family man now looks back on life with a fondness of the places and experiences he's been in life, and for one virtue he hails as ever important: perseverance.
"It doesn't all come easy to us," Withers said. "But we can have some help along the way."
Withers talked about Dr. Jack Butts, who at the time was the Registrar at the college, and Withers said that Butts asked him if he would be graduating, and Withers said that he worked out a plan and got him on the path to graduation after three years at Northwest.
However, life wouldn't be as simple as graduating and finding a job. Life would do what it does best and took an unexpected turn for Withers. He was drafted into the Vietnam War where he would serve for nine months in country before being wounded, earning him a Combat Infantryman Badge (CIB) and a Purple Heart for his service.
Family has been a fundamental part of Withers' journey through all these transitions. He notes he's lucky to have his wife, Lilibeth, and his three children Sara Whitten, Tom, and Myra, and five grandchildren. He and his wife also have generously given to endow the Sterling and Lilibeth Withers Endowed Scholarship to benefit a Tunica County student.
Withers was inspired by his own need as a college student. He said he has many fond memories of college, but back in those days none of them had much money, and so he hoped to help students pay their way through college.
Withers said that he remembers in college hitchhiking home with friends because none of them had cars. Withers recounted not knowing where Bruce or Charleston was located, but over the course of his time at Northwest, he learned all about those places as he made meaningful connections with people around the state.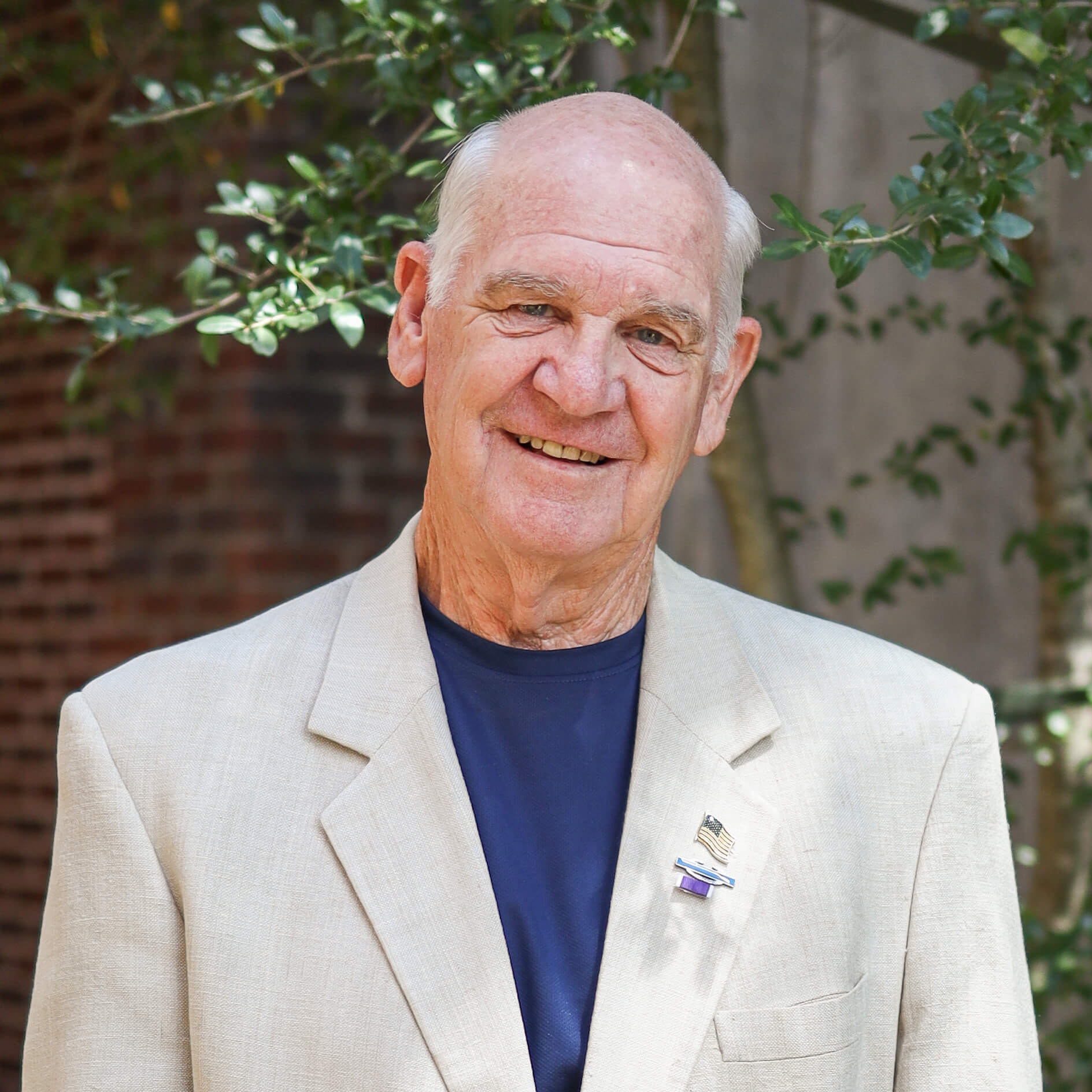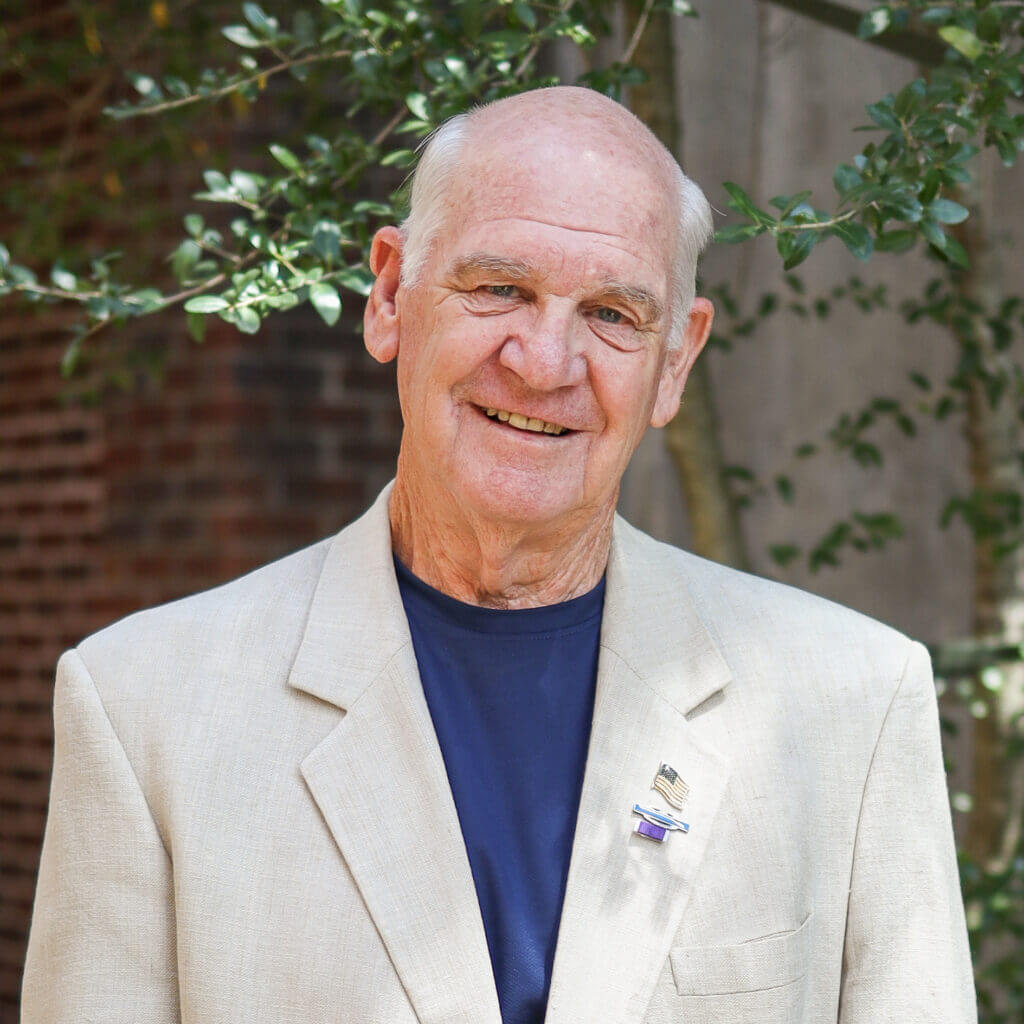 Withers decided to continue his education after the Vietnam War and a stint on the oil rigs in the Gulf of Mexico. He decided to attend Mississippi State University, where he studied Ag-Economics. He would be in his mid-20s before returning to his studies.
"I was a man when I went to State," he said.
After his time at MSU, he would return to his hometown and work as an assistant farm manager at Hunt Family Farm in Lake Cormorant, about five miles from where he grew up.
While working on farms, he started to evaluate his future, and when he did, he found himself interested in the catfish business. He got started with a business partner, Paul Battle, and later with his in-laws, the Owen family, to manage around 660 water acres. He was an original stockholder in Pride of the Pond where he spent his career.
"Been in it since 1979," Withers said. "If you're going to be in an industry, you need to network."
Withers has worked with the principle of networking in his mind and found himself serving as president of Catfish Farmers of America and Catfish Farmers of Mississippi. He's also been on the Tunica Academy School Board as their president, and of course, a member of the Northwest Foundation Board of Directors, serving previously as board president.
Withers' accomplishments cannot be ignored, from a small-town kid with little money, to a big catfish businessman.
"Do the right thing, the right way, for the right reason," Withers said.
It's a motto he lives by because in any of these positions he's served, they all brought their own set of challenges and opportunities. Withers said, you don't feel bad when you always do the right thing, the right way, for the right reasons.
So, with each new opportunity, he evaluated what the right thing was, including coming back to serve as a part of his Alma Mater.
The prospect of joining the Northwest Foundation Board came to him in an unconventional way.
"My banker, Mike Boren, knew I'd been to Northwest, and asked me if I would consider serving on the Foundation Board. I asked Lilibeth if I needed another non-paying job, but she said I should consider the offer, as she knew my feelings about Northwest," said Withers.
After that, he agreed to have lunch with then-Northwest Foundation Director, Sybil Canon, to discuss joining the board.
"I don't know how anyone told Sybil no," Withers admitted with a smile.
Withers said once he saw the list of people he identified as "movers and shakers" of northern Mississippi, he felt honored to be asked to serve as part of the board.
"They were industry giants, and good people. Really good people," he said.
As a proud alumnus, he joined the Foundation Board and began to learn more about what Northwest did, and as he did, his pride grew in a place he loved.
Withers said seeing the changes and the vision of Dr. Michael Heindl, president of Northwest, he feels that Northwest is on an upward trajectory especially as more technical jobs are needed, and Northwest can help serve that sector of the community. Withers is a generous donor to the Investing Today, Impacting Tomorrow Capital Campaign, which supports projects and expanded programs at the college.
"I think I was chosen because I tell the Northwest story, and it's a good one," Withers said with a smile.
Withers said he was incredibly honored to be chosen as Alumnus of the Year 2023.
"I'm really proud," Withers said. "Proud of my time here. Once a Ranger, always a Ranger."