Thursday sports: Lady Patriots get 'revenge' on Madison Central
Photo: Lewisburg players gather in front of their bench ahead of their match with Madison Central. The word 'revenge' on the sign reflects the team's theme after Madison Central eliminated Lewisburg in five sets of a playoff match at Lewisburg to end last season. (Bob Bakken/desotocountynews.com)
Lewisburg volleyball remembers well how last season ended and the bitter taste it left for the Lady Patriots.
A squad that appeared to be on a collision course toward a state finals berth was derailed with a five-set playoff loss to Madison Central on the Coach Tip Memorial Gymnasium court last October with the final set being determined by a 15-13 score.
So, for the Lady Patriots this season, the word "revenge" has frequently been used when talking about the mission and the goal.
"We worked very hard in the off-season and talked a lot about that match," said Lewisburg coach Amy Hendrichovsky. "It's why 'Revenge Tour' is our name for this season. Essentially, we wanted to be in this situation again. No better story than to face the same team that took us out last year in our gym and write the story the way we want to write it."
Rewrite it they did, as Lewisburg took Madison Central to five sets in the MHSAA 7A second round match and then made the ending in their favor in a 3-2 victory, propelling them to the North Half Championship match, which the Lady Patriots will host on Monday, Oct. 16.
Here's a recap of the five-set match.
Set 1 – Madison Central 25, Lewisburg 22
Lewisburg took the early 5-3 lead but Madison Central recovered to tie the set at 6-6. The set stayed within one point for both teams until Kelis Parker fired an ace for a 14-12 advantage. The Lady Patriots took a three-point, 19-16 edge after a kill, which forced the Jaguars to take a timeout. Madison Central came back to tie the set at 21-21 and would earn four of the next five points to win the set.
Set 2- Lewisburg 25, Madison Central 14
Aided by an Ella Grace Holloway kill, Lewisburg took a 5-2 early in the set and extended it to 7-3 when a serve was not returned by the Jaguars. A point off a block extended the Lady Patriot margin to 11-6 and a point off a Madison Central block helped build a 13-6 Lady Patriot lead. A combined block by Lana Farrell and Hallie Wright made the score 17-11 for Lewisburg. The bulge on the scoreboard grew with Farrell serving to 20-11 before Madison Central could force a sideout. The final stretch of the set, however, saw Holloway score a kill and a block as Lewisburg won the set.
Set 3 – Lewisburg 25, Madison Central 21
After Madison Central took a 4-1 lead to open the set, Lewisburg recovered and tied the set at 5-5 with Holloway serving. That sparked a service run that went to 11-5 Lewisburg when Madison Central couldn't return a volley in the required three hits. Later, two big consecutive kills from Holloway made the score 17-9 Lewisburg and at 19-10, Madison Central asked for a timeout to try and stop the momentum. It helped, as the Jaguars cut into the lead. The final set score was as close as the Jaguars could get however, with Lewisburg getting the final off a Jayda Bradley kill.
Set 4 – Madison Central 25, Lewisburg 15
The Jaguars quickly showed the partisan Lewisburg crowd they were not leaving quietly with the 10-point set win, setting up a deciding fifth set. Madison Central took a 7-4 lead in the set to force a Lewisburg timeout but it did little to stem the tide. Playing a finesse game instead of a power attack, the Jaguars built the lead to 12-5 and the Lady Patriots took another timeout.
"That's their game," Hendrichovsky said about Madison Central. "They hit every shot in the book. They hit multiple shots and they don't give you any easy points. They make you work for it."
Claire Smith came out of the stoppage and earned a kill for Lewisburg, but Madison Central again put a service run together to forge a 18-7 advantage. That would be the largest lead of the set, and it was too much for the Lady Patriots to recover from as the Jaguars claimed the fourth set.
Set 5 – Lewisburg 15, Madison Central 8
The Lady Patriots took the set and match with a 4-1 start to the 15-point set and Lewisburg led 7-2. Madison Central got within four points at 9-5, but failed to get closer and the Lady Patriots won the match with this point.
"Our crowd really helped us," Hendrichovsky said about the Lewisburg supporters. "We really appreciated them getting into it and giving us some energy."
For the match, Ella Grace Holloway had 17 kills, 4 aces, 14 digs, and 3 blocks. Jayda Bradley earned 16 kills, 19 digs, 1 block; Hallie Wright 10 kills, 3 blocks, Claire Smith had 47 assists, 3 kills, 14 digs, Allie Kate Hall made 28 digs and Baylee Burchyett added 12 digs.
NORTH HALF CHAMPIONSHIP SET: With Thursday's results, an all-DeSoto County North Half Championship match is set in 7A when DeSoto Central travels again to Lewisburg at 6 p.m. on Monday, Oct. 16. Thursday night, The Lady Jags rallied after trailing Germantown (Madison) 2-0 on the road to win 3-2 with the fifth set scored 15-13.
The Lady Patriots are 3-1 against DeSoto Central this season with the latest victory being the 2-0 win for the DeSoto County tournament championship on Saturday, Sept. 30. DeSoto Central's only win against the Lady Patriots came two days earlier with a 3-0 shutout victory at DeSoto Central.
The Monday winner will play either Brandon or Ocean Springs for the 7A state championship on Thursday, Oct. 19 at 5 p.m. The state finals are played at the Gillom Center on the Ole Miss campus in Oxford.
Lake Cormorant will host the 6A North Half championship and host Neshoba Central for a state finals berth. The match winner plays Thursday, Oct. 19 at 3 p.m., also at the Gillom Center at Ole Miss.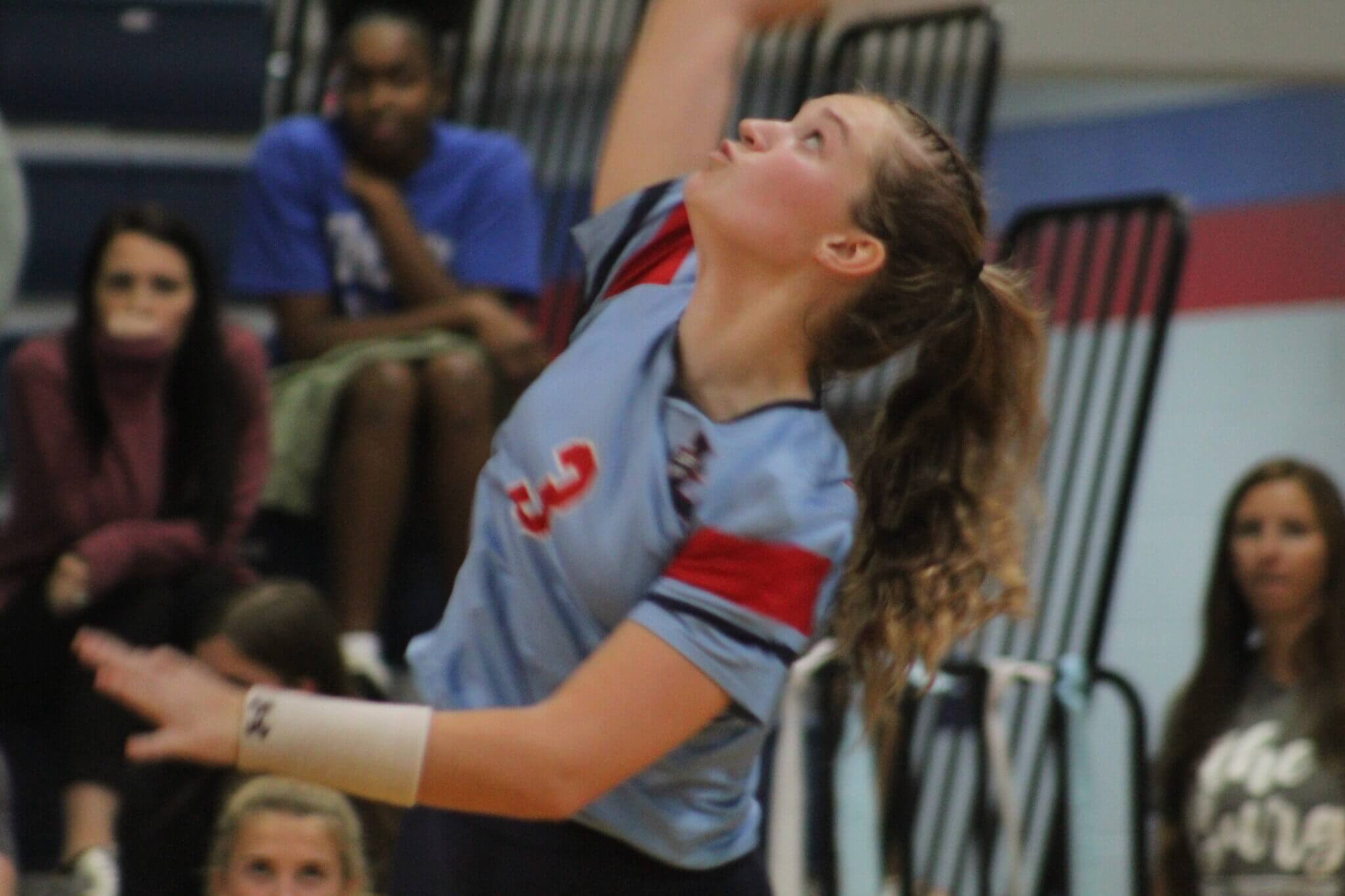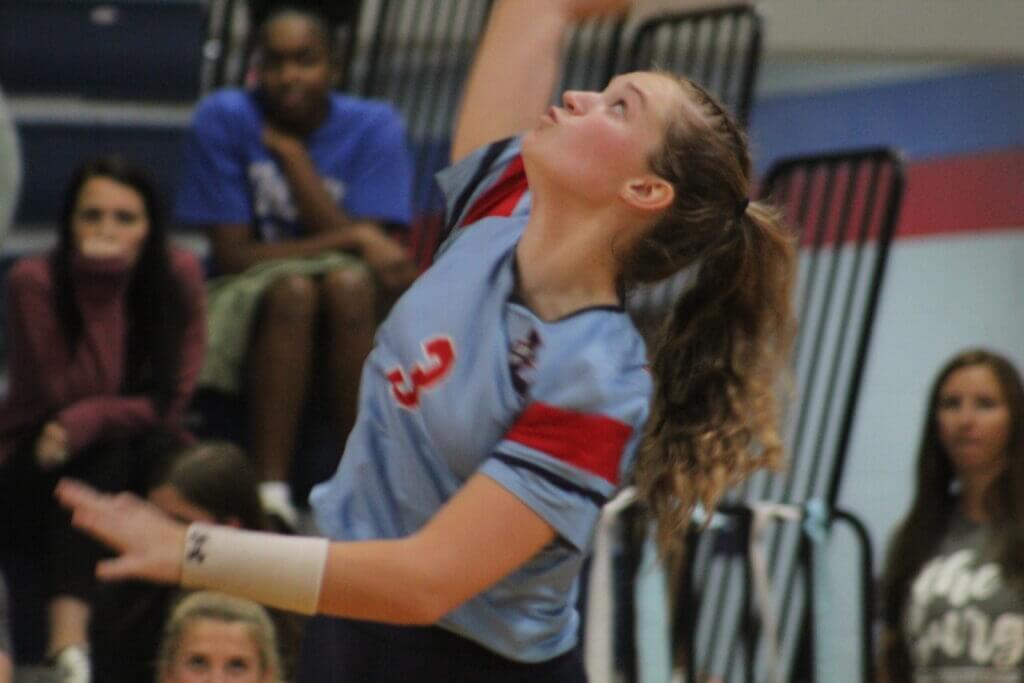 Thursday, Oct. 12
MHSAA volleyball playoffs – Second round
CLASS 7A
North
Lewisburg 3, Madison Central 2 (22-25, 25-14, 25-22, 15-25, 15-8)
DeSoto Central 3, Germantown (Madison) 2 (18-25, 23-25, 25-21, 25-22, 15-13)
Monday, Oct. 16
North Half Championship
DeSoto Central at Lewisburg – 6 p.m
Class 7A volleyball playoff bracket
CLASS 6A – Second Round
Lake Cormorant 3, Saltillo 0 (25-9, 25-16, 25-15)
Notes: Lake Cormorant stat leaders: Sofia Gonzalez (16 kills), Ariana Woods (8 kills), Kiersten McGarrity (8 kills, 5 aces, 16 digs), Jania Rose (21 digs), Dallas White (35 assists).
Neshoba Central 3, Center Hill 2
Monday, Oct. 16
North Half Championship
Neshoba Central at Lake Cormorant – 6 p.m.
Class 6A volleyball playoff bracket