Musselwhite counters Reeves, Dobbs comments
Southaven Mayor Darren Musselwhite Friday took to social media to counter comments made earlier in the week by Gov. Tate Reeves and Mississippi State Department of Health Chief Medical Officer Dr. Thomas Dobbs, pointing to inaccuracies in their statements in regards to the pandemic in DeSoto County.
Reeves took the county Thursday to task for its reluctance to enforce his targeted mask mandate for DeSoto and several other counties to try to curb the virus spread. The governor cited the county's case numbers and also its positivity rate.
For the week ending Nov. 7 the positivity rate was at 16.2 percent, which MSDH considers to be in the highest category "Red Zone."
Dobbs, in his remarks about DeSoto County this week, even went to say that he lived in DeSoto County, he would be afraid to leave his house.
Both Reeves and Dobbs, when discussing coronavirus in DeSoto County, have never offered to factor in the county's unique situation of being part of a major metropolitan area of more than a million people in Memphis, Tennessee.
But Musselwhite did just that in his response to the governor and Dobbs in a Facebook post to his Mayor Musselwhite Facebook page.
"He (Reeves) stated that an almost equal number of recent cases in DeSoto County and the Jackson-Metro counties of Hinds, Rankin, and Madison suggest a higher spread rate and resulting need for mandates in DeSoto County," Musselwhite wrote. "He cited the population of the three Jackson counties at 493,000 in comparison with DeSoto County's 184,000. What he failed to state is what we all know, that viruses do not recognize city, county, or state boundaries."
Musselwhite went on to call DeSoto County "by far the most-heavily and densely-populated county in Mississippi" with its adjacency to Shelby County, Tennessee, making it part of a metro area of more than 1.1 million people. That makes DeSoto County more than double the population of the Jackson-area counties Reeves cited.
"When you consider these facts, it actually shows, contrarily, that the Jackson-area counties have a similar, or even higher, spread rate recently," said Musselwhite. "Also, DeSoto County has a fatality rate lower than the Mississippi average, even with the highest population density."
In Saturday's MSDH update, Hinds County has more cases than DeSoto at 8,914, and Hinds has had more than 100 more deaths from the virus at 186. DeSoto County has reported 8,763 cases but just one death, a report that may have been from a death certificate report from as far back as August, according to the MSDH.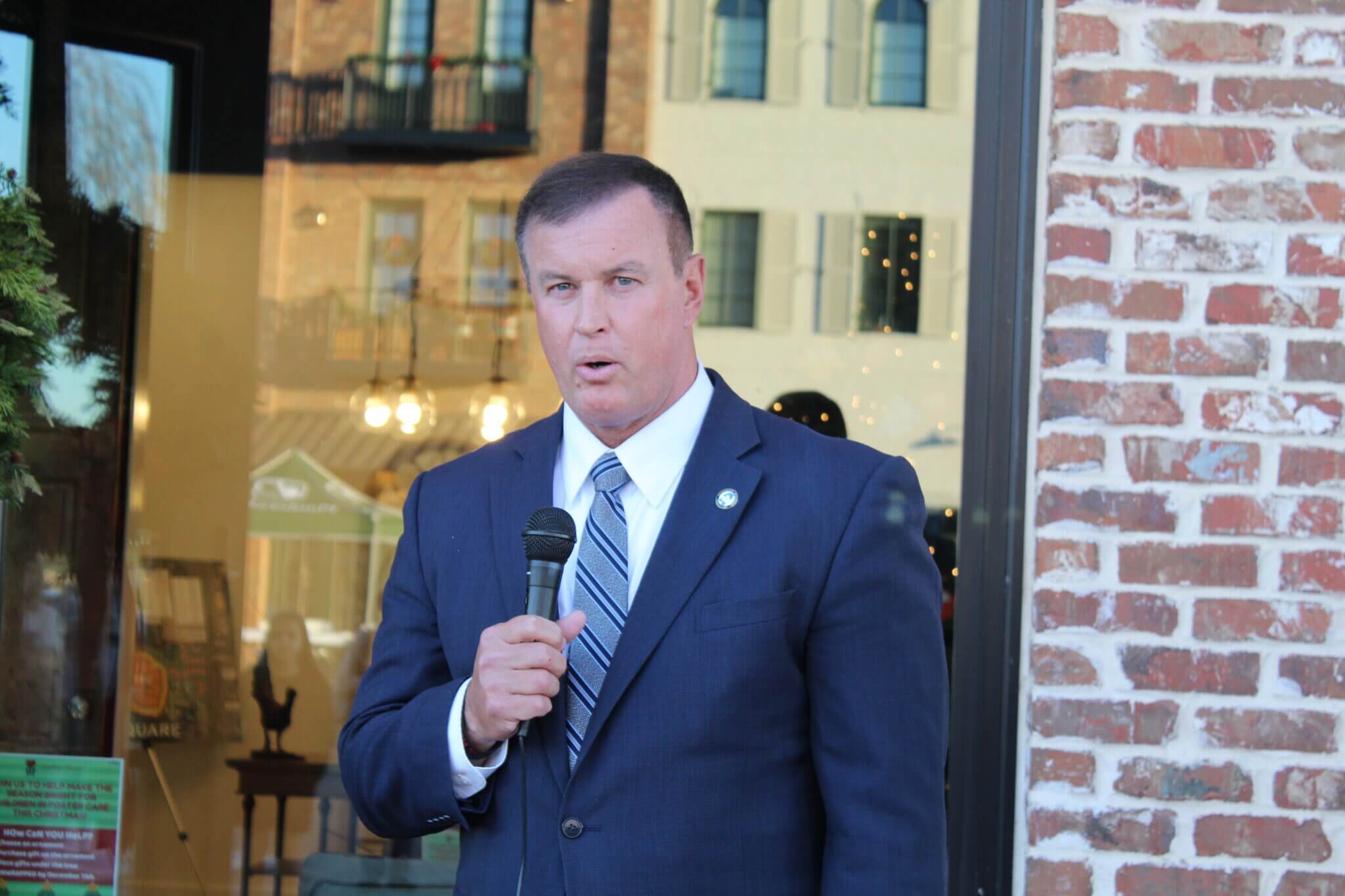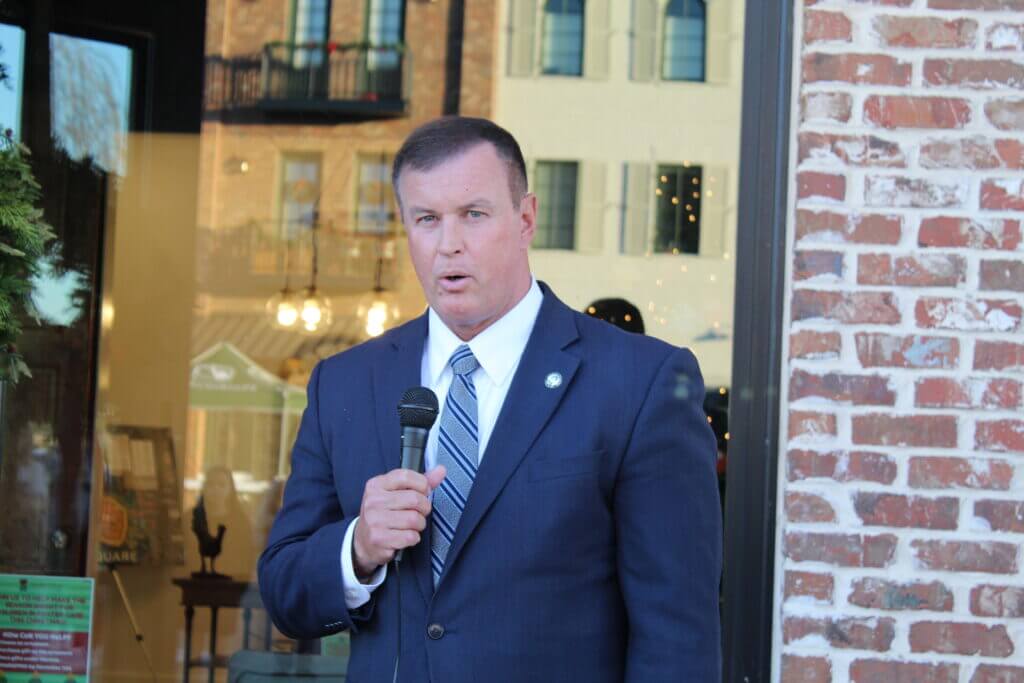 Musselwhite pointed sharp criticism at Dobbs for his comment that if he lived in DeSoto County he would be afraid to leave his house because of the virus.
"Again, with all due respect to Dr. Dobbs, his comment that 'he would not leave his house if he lived in DeSoto County' and that hospitals have capacity problems is both misleading and simply not true," Musselwhite said. "Of course we have a high number of cases because we have the highest population, combined with the fact that case numbers fluctuate for multiple reasons, namely mandatory testing by organizations for people who are not sick, but are suspected to have been exposed."
The mayor quoted figures from Baptist Memorial Hospital-DeSoto in Southaven and Methodist-Olive Branch that showed no major uptick in bed and ICU numbers since March, as Dobbs would lead you to believe. The majority of bed space is not taken up by COVID-19 patients, adding, "Our hospital capacities are not challenged at this time."
Musselwhite reminded his readers that, while coronavirus remains a serious infection not to be simply discounted, the recovery rate for those who get it remains astronomically high.
"This virus is very dangerous for some of our people," Musselwhite said. "Even though today's facts show that 99.93% of all Americans, 99.90% of all Mississippians, and 99.95% of all DeSoto Countians have survived this virus, I recommend that we take this as seriously as possible because every life is precious and we don't know yet if this virus may leave permanent health damage to those infected."
The Southaven mayor did suggest residents continue to take the recommended precautions regarding masks, social distancing and hygiene.
"In closing, I don't have information for all of Mississippi, but am correcting Governor Reeves and Dr. Dobbs regarding their suggestions that DeSoto County has greater problems than other comparable parts of our state, and therefore warrants government mandates," said Musselwhite. "This is just not true. Be smart, be safe, but leave your house if you want and live your life!"
The full text of the mayor's comments is found on the Mayor Musselwhite Facebook page.
The department's daily report is found on its website at https://msdh.ms.gov/msdhsite/_static/14,0,420.html