Murphy to take flight as an Air Force Academy cadet
From left, Lewisburg High School principal Kris Perkins, senior Mary Murphy, along with instructor and coach Allison Stanford. (Bob Bakken/DeSoto County News)
When the Class of 2022 at Lewisburg High School receives their diplomas later this spring, the many students will take and fly off in definite directions as they pursue their future plans, whether it be college, work, or military service, or something else.
For senior Mary Murphy, daughter of Jennifer and Andrew Murphy, she will take flight about a month after getting that diploma with a goal of getting another diploma, as a member of the Class of 2026 from the U.S. Air Force Academy in Colorado Springs, Colorado.
With it, Murphy will also receive a commission as a second lieutenant and start what she hopes will be at least a 10-year commitment as a pilot in the Air Force.
"I want to be a pilot, that is my dream job," Murphy said, "I'll take any job as long as I get to help people, but if it were up to me I would be a fighter pilot."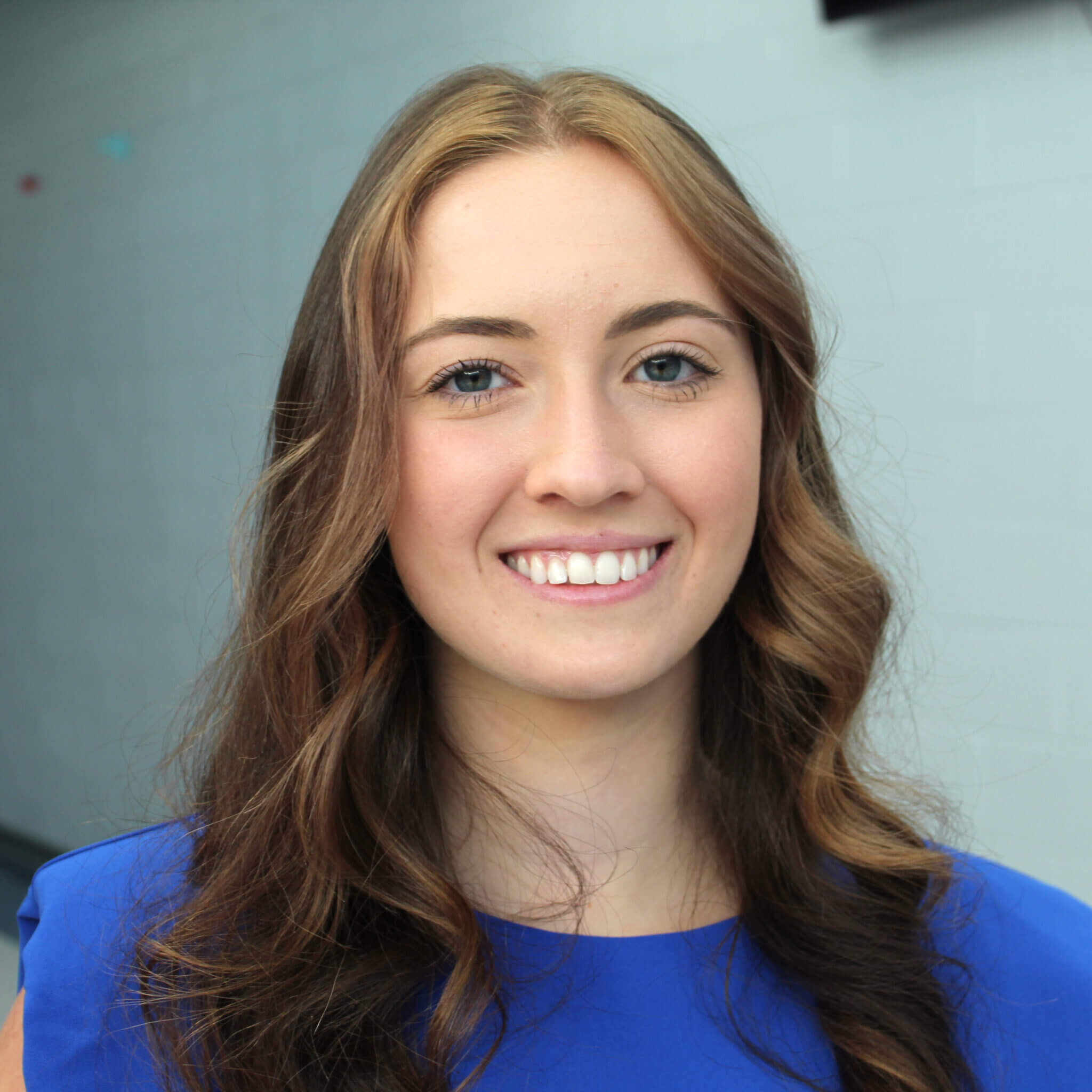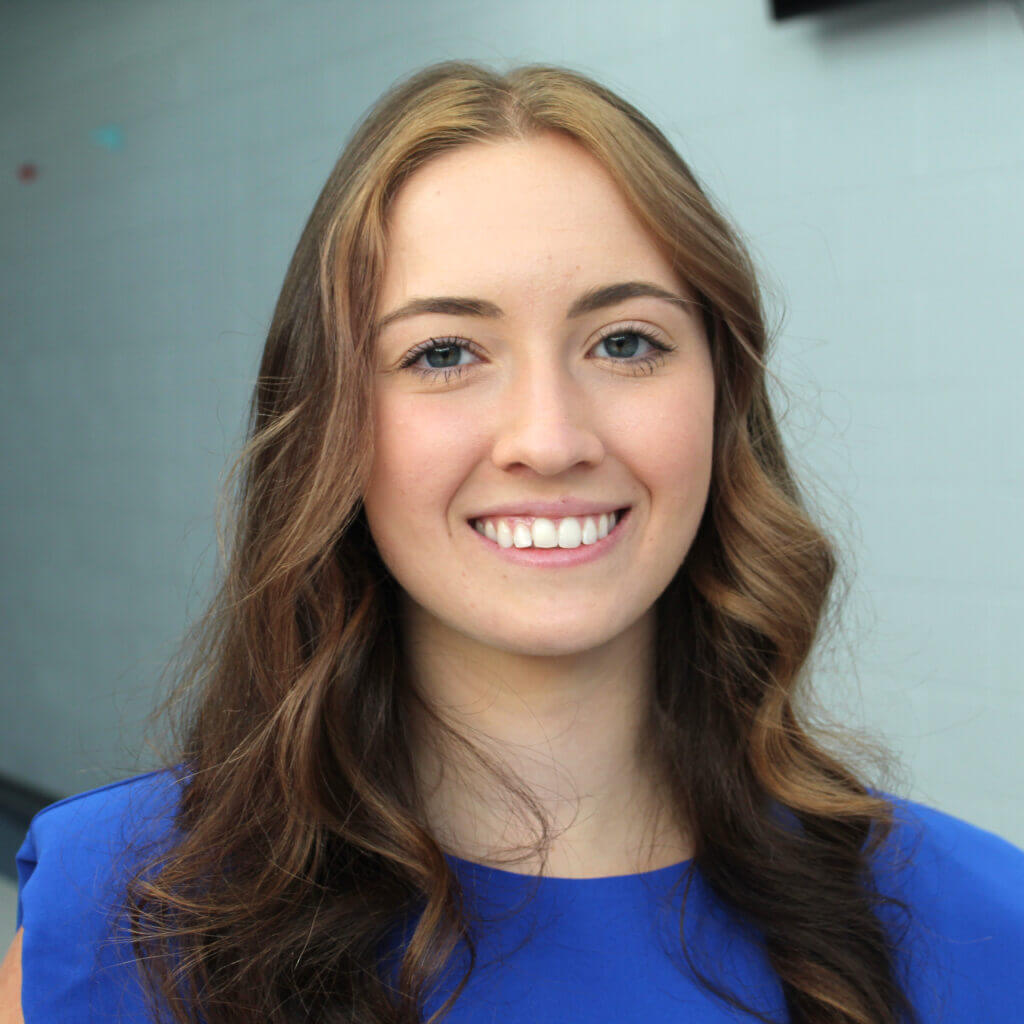 Service has been a key component of Murphy's time at Lewisburg, where she has been a vice president for the school's Interact Club, a board member for the National Honor Society and the English Honor Society. Murphy said she's also the art captain for the school's Create for Better Club. Athletically, Murphy was part of the Lewisburg powerlifting team and she is involved in track and was on the school's cross country, where Allison Stanford was coach.
"She's fierce," Stanford said about Murphy. "She sets the goals and she gets there."
Her athletic skills will be immediately tested when she first arrives on the Colorado campus of the Academy in late June.
"For instance, when you're a freshman until about April when you have recognition, you have to run everywhere," Murphy said. "You can't walk anywhere, you have to carry your backpack in your left hand, you have to greet everyone you pass. There's a bunch of small, but specific rules you follow, all just to instill discipline."
It will be just the beginning, albeit running, steps of a journey Murphy will take with the goal of what she hopes will be gaining the controls of a fighter jet.
Flying has been something she has wanted to do for some time.
"The first time I ever flew was to go see my brother at his basic (training) graduation," Murphy said. "All at once I got this experience of flying and the experience of being on a real army base. It got super interesting to me. It's almost like another worldly experience. You can see everything below you and it's just something being up above and having control to fly around. I like to go fast and fly around."
Murphy also gained experience to prepare her for what's ahead as a member of the DeSoto Squadron of the Civil Air Patrol. Her choice of being part of the Air Force Academy fits well within her goals for her future and her desire to fly.
"I wanted to serve and I wanted to fly, so what better than the Air Force, and I wanted a college education, too," Murphy said. "I wanted to have the best opportunity to serve my best and have the best training."
Going to any of the service academies is not easy. There's several facets of being selected as one of about 1,100 new members of the Cadet Wing.
Murphy said it is a long application process.
"First you had to fill out a pre-candidate questionnaire just to become a candidate and once you move up to that status, you have your normal college things, like transcripts, essays and stuff," Murphy related. "There's also a physical you have to get, a candidate fitness assessment, which are multiple running tests, pull-ups and push-ups, basketball toss, all sorts of things that you have to pass."
Murphy is on the slate of academy appointments from Sen. Cindy Hyde-Smith, although she also got nominations from Congressman Trent Kelly and Sen. Roger Wicker.
Evaluations offered from teachers, a coach, and principal Kris Perkins were also required, along with an interview with a liaison officer and a previous graduate of the Air Force Academy.
Her major is not immediately set, although Murphy said she'd like to study aeronautical engineering or some other sort of engineering. But the dream goal remains being a pilot.
Her principal Kris Perkins is confident Murphy will achieve her goals.
"I had the privilege of seeing three other students go to the Air Force Academy from different schools here in the county and Mary fits right there in line with the model of who makes it and who doesn't," Perkins said. "She's going to be great when she goes there. She's not picked something that she doesn't know going into, and is something that she is committed to."