Injured Deputy Eldrdige continues recovery
Photo: DeSoto County Deputy Austin Eldridge answers media questions for the first time since he was injured along I-269 in February. (Bob Bakken/DeSoto County News)
Some days are tough and some days are good, but injured DeSoto County Sheriff's Department deputy Austin Eldridge is battling through it all with one goal in mind. Eldridge wants to get back actively on patrol and do what he set out to do when he first became a deputy.
"I'm ready, as soon as I can," Eldridge told reporters this week. "I wish I had an idea when that will be. It's going to depend on how strong I can get and how fast I can get there. It's a matter of learning how to do the prosthesis, getting the strength back in my legs, strength back to do the job. It could be several months but it could be sooner. I'm hoping for sooner."
Right now, Eldridge is still in recovery mode after being struck by a passing driver along I-269 near Laughter Road back in February. He was helping a stranded motorist change a tire along the interstate when the accident took place.
Katherine Harris, age 37 of Memphis, was charged with driving under the influence in connection with the accident. Eldridge spent several weeks in the hospital being treated before returning home to continue his rehabilitation. He said Thursday, June 3, that he was doing rehabilitation therapy three times a week, but that is to be increased to five times a week within the next two weeks.  
We first caught up with Eldridge exclusively in the middle of May when he served as a guest public address announcer for a Center Hill-Saltillo playoff baseball game. On Thursday, he answered Memphis media questions for the first time at the DeSoto County Sheriff's Department headquarters in Hernando.
The young man, married to wife Ashley and expecting a son, to be named Truett, within a month, said the injuries he sustained were a lot.
"I've had my left leg amputated above the knee, right leg severely injured, with a lot of bone reconstruction, and my spleen has been taken out as well," Eldridge admitted. "There were a lot of bones broken, but I don't know how many."
Eldridge did not talk about the incident but focused more on the recovery process that he's undergone. He was grateful for the support his wife Ashley has given him through it all.
"She's been my rock through this whole thing," Eldridge said of his wife. "I wouldn't be making it through some of these days without her, so I'm very thankful for her and all of the help around the house, getting me places, and things like that. It's been very stressful but she's held up well. She's a lot stronger than me."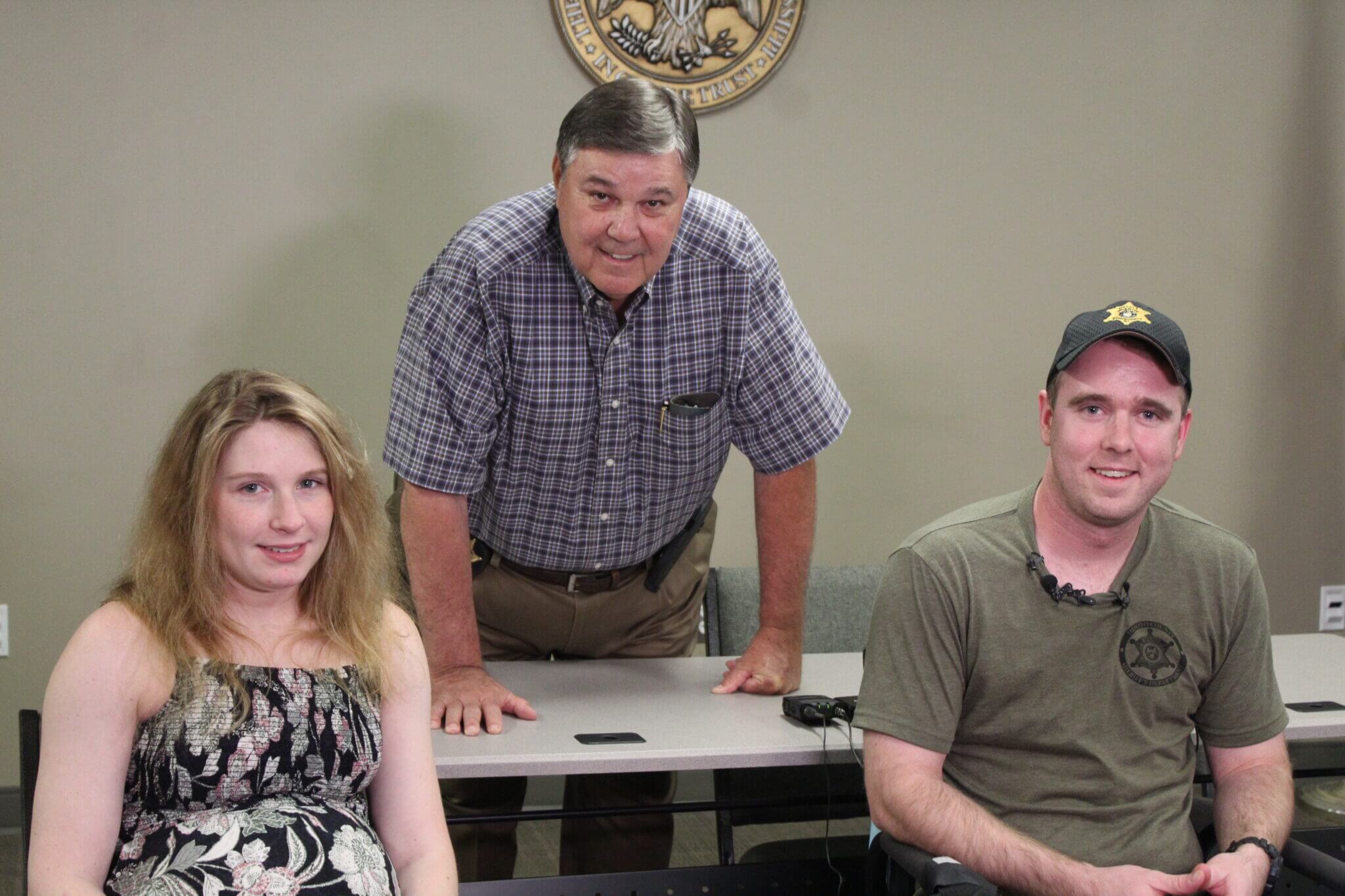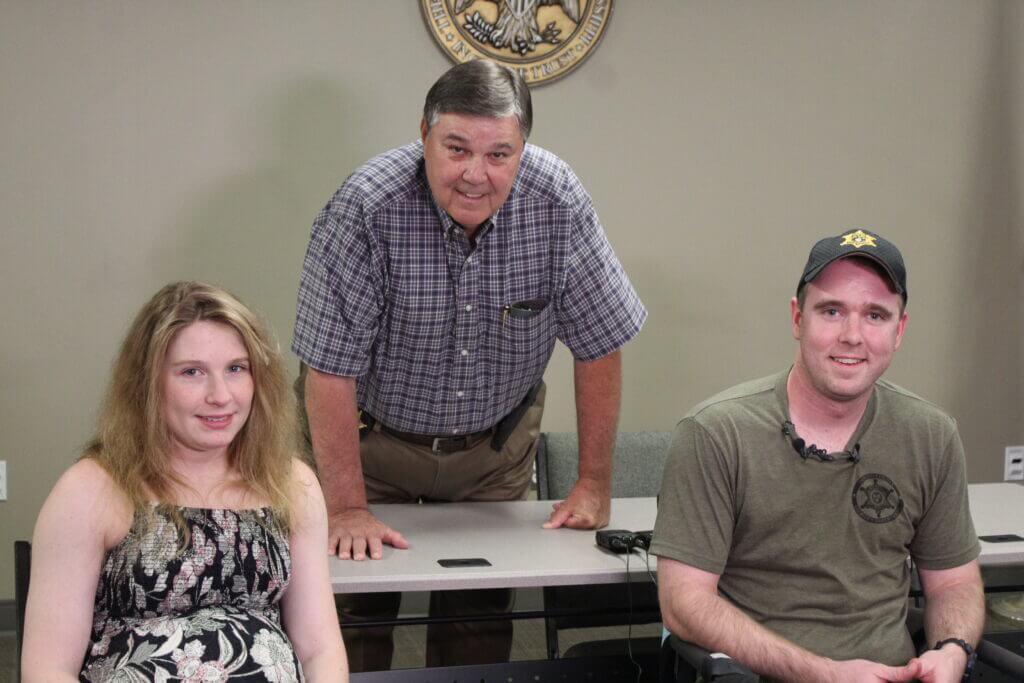 But Eldridge also said he was overwhelmed by the community support he received in response to what happened, the fundraisers, the well wishes, and the many other ways DeSoto County, the Mid-South, and other parts of the country, have shown their backing of the young deputy.
"There are not enough words for me to say thank you to this community," Eldridge said. "DeSoto County has been incredible and not just DeSoto County. In Memphis, from all over the country and even out of the country, people are praying for me and supporting us. It literally had me in tears in the hospital when I was scrolling through Facebook and seeing the support we were being given, the prayers and the fundraisers that people were doing."
The image of law enforcement officers in parts of the nation is not positive. Eldridge said he is a positive person and was grateful the county he serves supports its deputies and police officers.
"I'm thankful to live in a community that knows that we're out there trying to help people," Eldridge said. "They show to us that they care and care about what we do and support us. First and foremost, we're public servants and that's what I was trying to do. I'm very thankful to live in a community that was so supportive."
The regimen of rehabilitation is difficult at times for a man as severely injured as Eldridge was, but he is ready to tackle the challenges to get back on active duty.
I want to come back, take care of my wife and my son and that's motivation for me to get back," Eldridge explained. "I love this job and I love this department. It's all about muscle strength and getting my legs back together, trying to get my upper body stronger so I can do the tasks that I have to do right now without the use of my legs."