Horn Lake aldermen close to budget approval
Horn Lake aldermen appear to be close to approving the city budget for the next fiscal year, starting Oct. 1.
Aldermen recessed their last meeting on Tuesday, Aug. 16 and will continue deliberations on the budget on Tuesday, Aug. 23. At the 6 p.m. meeting, an agenda item will have a public hearing on the proposed budget and tax levy for Fiscal Year 2022-23. The board could then move to approve the budget in another agenda item.
In the resolution, the city is proposing a levy of 50 mills for ad valorem taxes with 39.64755 mills dedicated to the general fund. One mill will go each to the library and fire fund and 8.35245 mills would go to debt service.
Following is the resolution as it is currently written if the board votes approval without changes.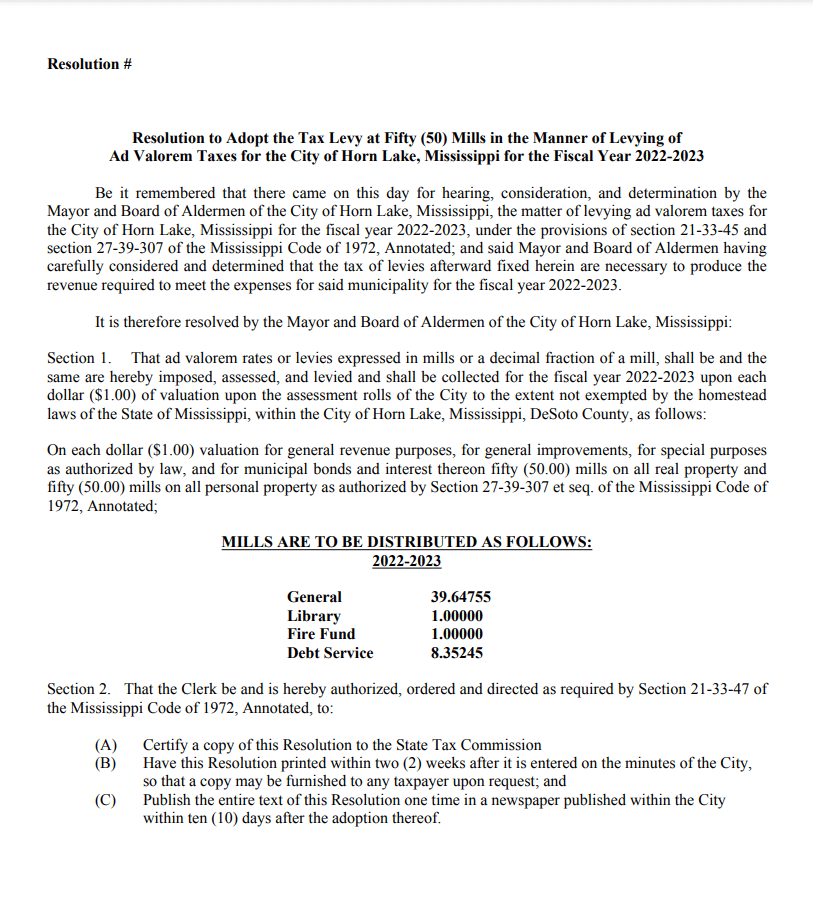 A more detailed look at the city budget for the upcoming fiscal year is found on the city's official website.
Mississippi cities are required by state law to have their budget and millage in place before the fiscal year begins on Oct. 1.