Hopkins says he's not running for re-election
Photo credit: Steve Hopkins for Mississippi Facebook page
State Rep. Steve Hopkins (R-Southaven) has announced that he is not running for re-election when his seat comes up for a vote in 2023.
Hopkins made the announcement on his Facebook page on Tuesday. The ultra-conservative Republican is in his second legislative term after his initial election in 2015, surprising longtime incumbent Wanda Jennings in the Republican primary and moving on to Jackson without Democratic opposition that November. Hopkins was re-elected in 2019, ousting Kimberly Remak in the Republican primary and then defeating Democrat Theresa Gillespie Isom in the November general election.  
In his social media announcement, Hopkins said he is following through on a promise to not serve more than two terms in the Legislature.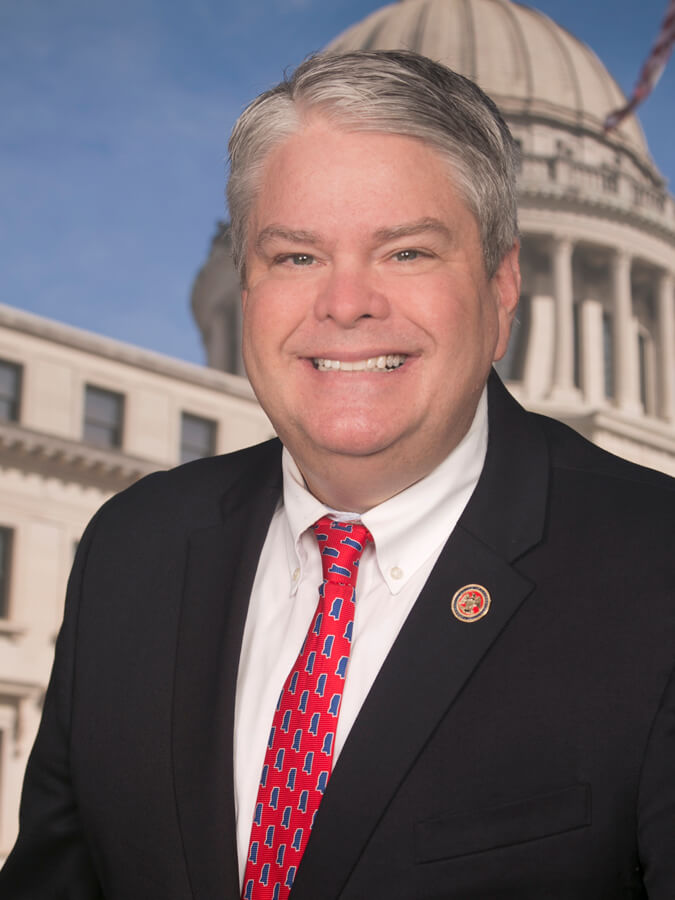 "I told people at their front door both times that I ran that I believed in term limits so much so that I would term limit myself," Hopkins wrote. "It is imperative that I keep my word because without that I become just another stereotypical politician. I don't know what else will be next for me but after next year I plan to focus on my family."
Hopkins, the chairman of the ultra-conservative Mississippi Freedom Caucus, has become a lightning rod for public officials pushing for programs such as the Penny for the Parks local restaurant tax in Southaven, a one-cent surcharge on gross restaurants sales in the city, the program has funded parks and recreation improvements. Horn Lake has a similar tax for nightly lodging stays, Olive Branch will be voting at some point on a similar lodging surcharge, and Hernando also has a vote upcoming on a similar restaurant tax as Southaven has, both of which would improve quality of life components in their cities.
The repeal extension on the local and private items for Horn Lake and Southaven and the proposals for Olive Branch and Hernando were in question in the 2022 session because of opposition to similar local and private laws by Hopkins and other local legislators.
Southaven Mayor Darren Musselwhite called out Hopkins as not representing the interests of the people Hopkins represents by his opposition, and Musselwhite worked tirelessly to convince other legislators to back the Southaven proposals each time the tax repeal extensions came up for votes. Southaven failed the first time the repeal came up after it was first initiated, but it was brought up and approved the following year and was renewed in the 2022 session.  
In this week's Facebook announcement, Hopkins urged his supporters not to vote for "former and current" officials if they try to run for state legislative office.
"My advice; NEVER vote for a former or current Alderman or Mayor that is running to be a State Representative or State Senator," Hopkins wrote. "They are already brainwashed to believe that additional taxation is necessary. Make candidates sign a pledge to adhere to the Republican Party Platform and if they won't, don't waste your time voting for them because they are a Democrat."
Hopkins ended his announcement by saying he has been honored to represent District 7 voters in the state House of Representatives.
"District 7 supporters please pray for someone to run to take my place that will vote according to your will and not that of the tax and spend board of Supervisors, aldermen and mayors," Hopkins said. "It has been my great honor to serve and I have stood firm on the promises that I made when I ran."
Hopkins' complete post is found on his Facebook page.