It was more than a dinner and golf served in Olive Branch this weekend, as the annual Honor Our Troops Classic was held at the Olive Branch Country Club. Honor and respect for the bravest was served and delivered. 
Since 2015, the weekend event has helped raise funds for the Walter Reed Society and veterans organizations in the Mid-South. A Friday dinner precedes a golf event and both events are held at the Country Club.
But most importantly, the event is a means to express gratitude to those who have been part of the armed services over the years.
Veterans were welcomed Thursday night to a meal, served by Fin and Feathers of Olive Branch. They were then recognized, along with Gold Star families, volunteers and first responders, followed by an Empty Chair ceremony to pay tribute to those who did not return from war.
Featured speakers for the evening included state Sen. David Parker (R-Olive Branch), who reminded the veterans of the stories they can share with future generations.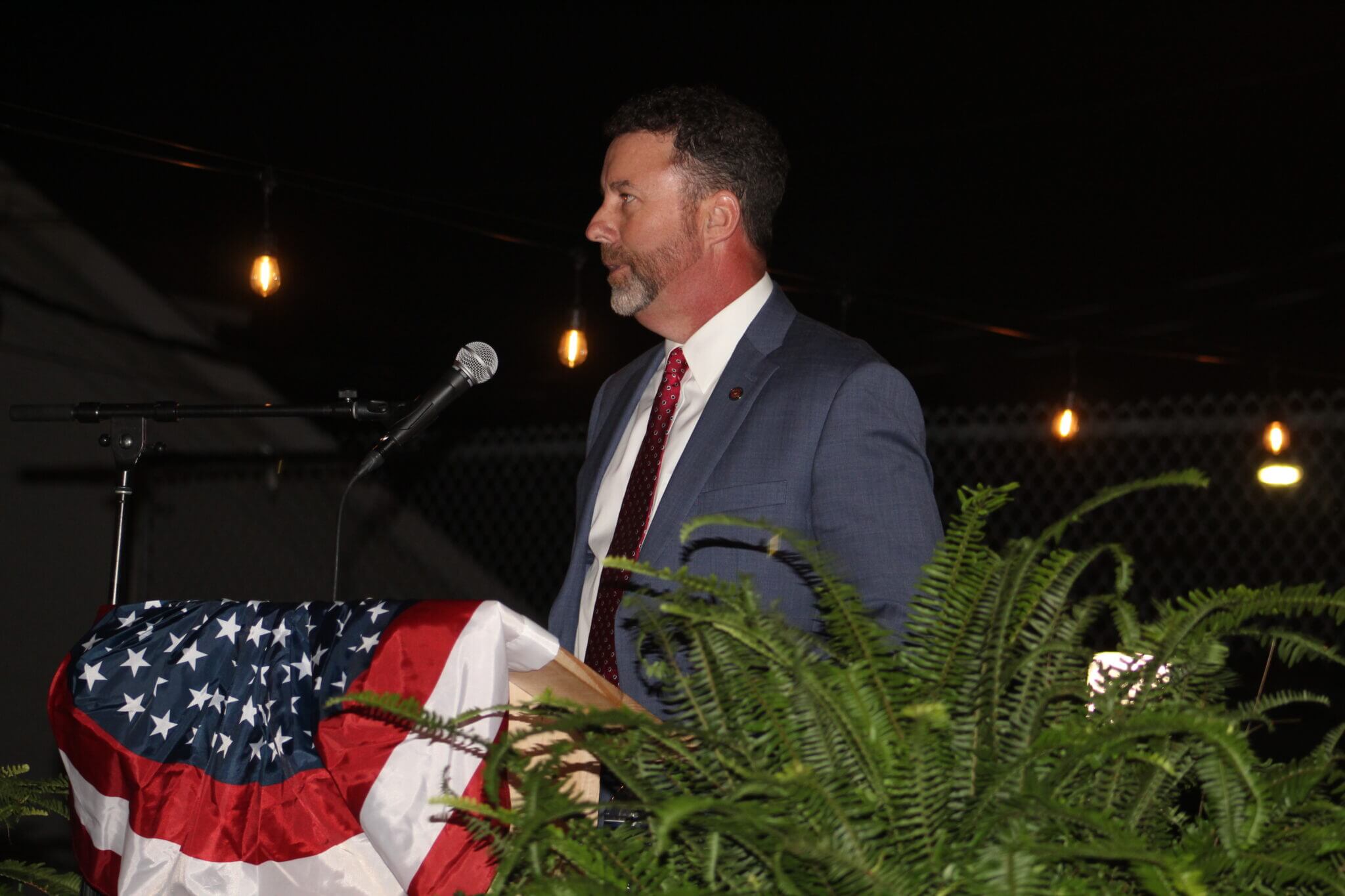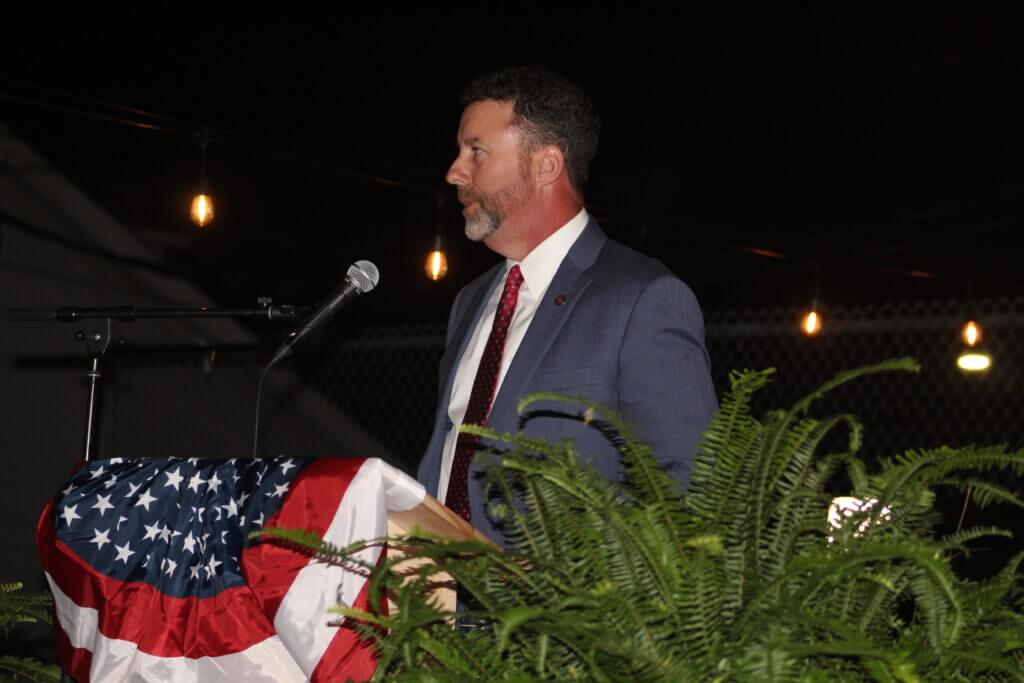 "Sometimes, it's hard to tell the stories," Parker said. "It's hard to tell the young ones, the kids and the grandkids what you did and where you went and why you did it. But that is so important."
Parker, who has been involved in Veterans and Military Affairs in the state Senate, went on to explain that his father served in the Navy and later told Parker the stories of his time in service. He felt his father's stories have helped put him in the place he is at as a legislator.
"I stand here today because 102 years ago, someone was born who was able to go on and share stories with me that would allow me to devote at least a little bit of my time to try to make a difference," Parker said. "Those are stories that need to be shared and need to be told."
State Rep. Bill Kinkade (R-Byhalia) took note in his remarks to remember the families of the service members who are left at home when the soldiers leave for service.
"Those are families that deal with the grief and the anxiety, loneliness and anguish and heartbreak," Kinkade said. "Those are the ones that actually serve as well that we don't recognize and we don't think about and we don't talk about. They are just as important."
Kinkade expressed that America has a debt for the sacrifice of soldiers.
"We have to understand that our troops, our military should be at the forefront of our country," said Kinkade. "To those serving in uniform today and those who've served in the past, and those who will serve in the future, we owe them a great debt and we should honor them."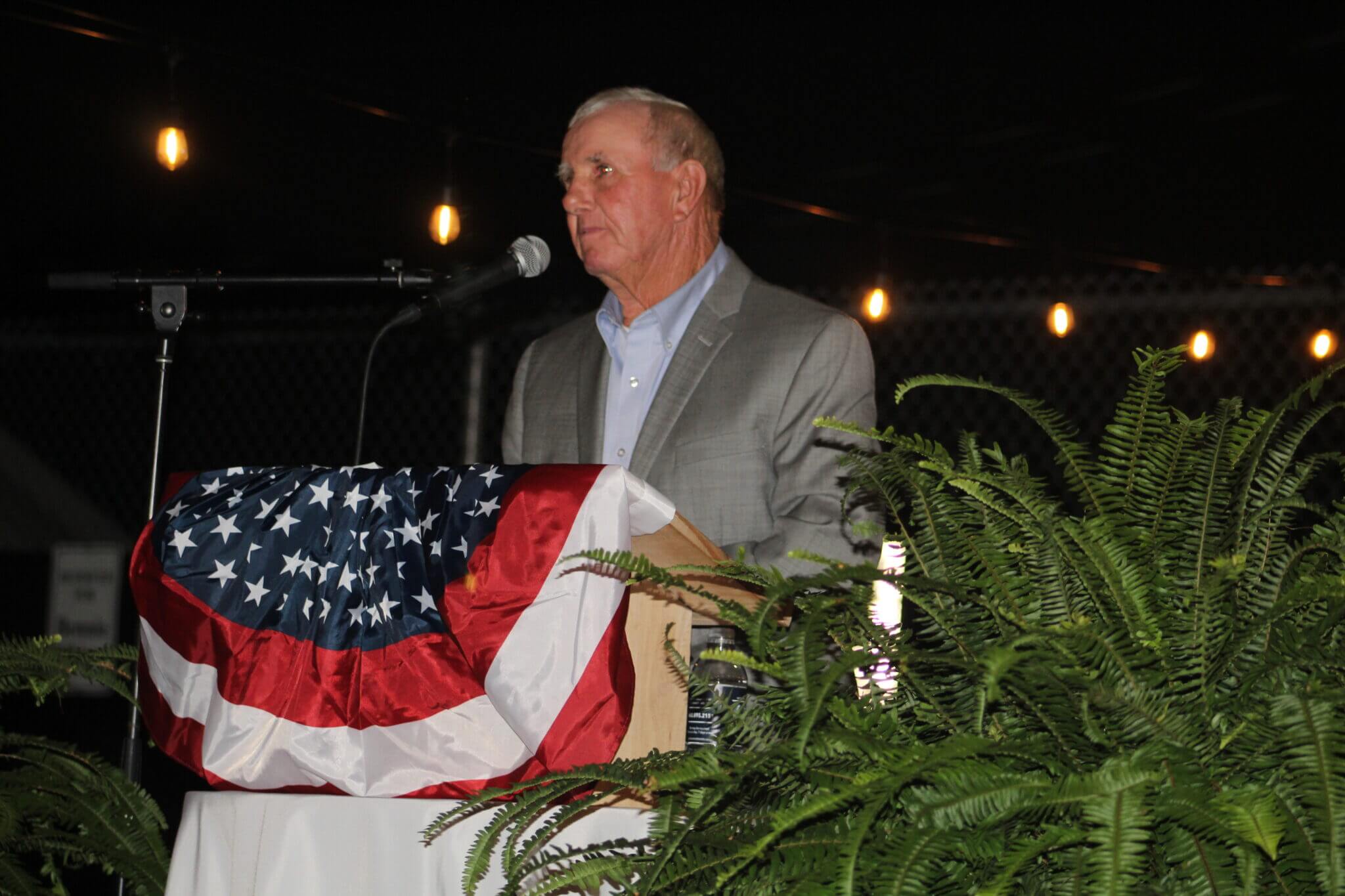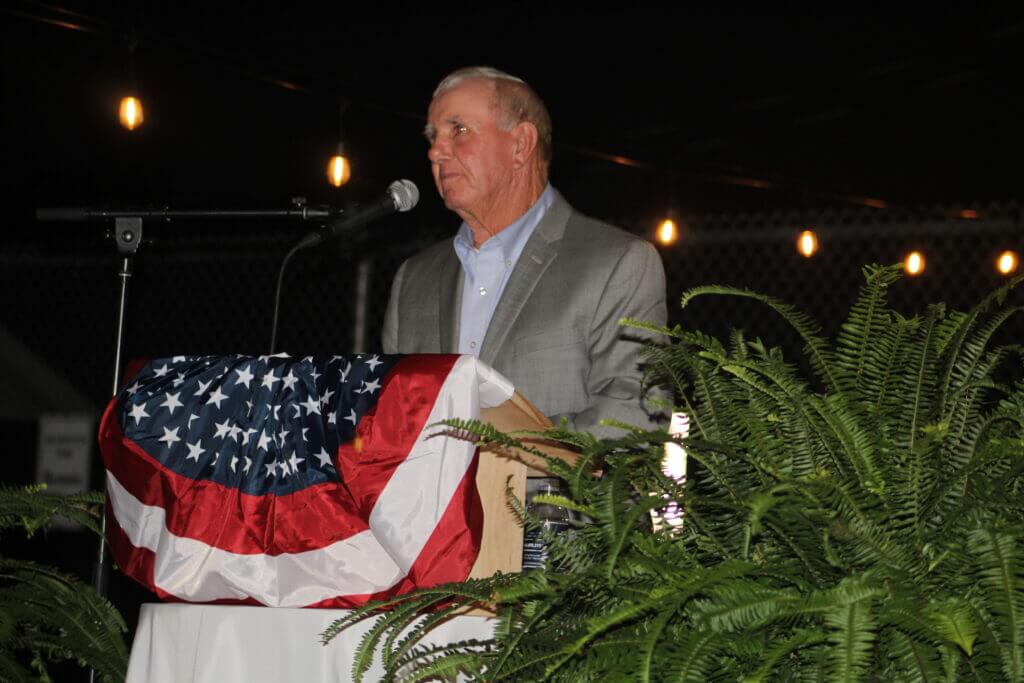 DeSoto County Supervisor Jessie Medlin, who represents Olive Branch as part of his district, pointed out that there are about 11,000 veterans in DeSoto County and county government has offices and programs to assist their needs.
"I'm proud of this country and I'm proud of you men and women that made everything the way it is so we can come out tonight and have this function and enjoy this," Medlin said. "It's all that you've done and nothing that I've done."