Hernando mayor, aldermen sworn into office
From left are new Hernando Board of Aldermen members Ben Piper, Beth Rone Ross, Chad Wicker, Bruce Robinson, and new Mayor Chip Johnson, along with returning board members Andrew Miller, Natalie Lynch, and W.I. "Doc" Harris Jr. (Bob Bakken/DeSoto Counrty News)
The new leaders of DeSoto County cities are poised to take their places on their respective boards of aldermen and in the Mayor's offices in Hernando, Olive Branch, Horn Lake and Southaven.
Friday, the first ceremonial event for the newly elected officials took place in Hernando with the swearing into office of the new Board of Aldermen and new Mayor Chip Johnson.
Elected in the April primary were board members W.I. "Doc" Harris Jr., Natalie Lynch, Bruce Robinson, Chad Wicker, Beth Rone Ross, and Ben Piper, along with Mayor Johnson.  
Andrew Miller was challenged but won re-election in the June general election.  
The new group was sworn into office Friday by Mississippi state Supreme Court Justice Bobby Chamberlin.  
In remarks before the oath of office was given, Johnson urged those attending and the entire city to be communicating with their aldermen.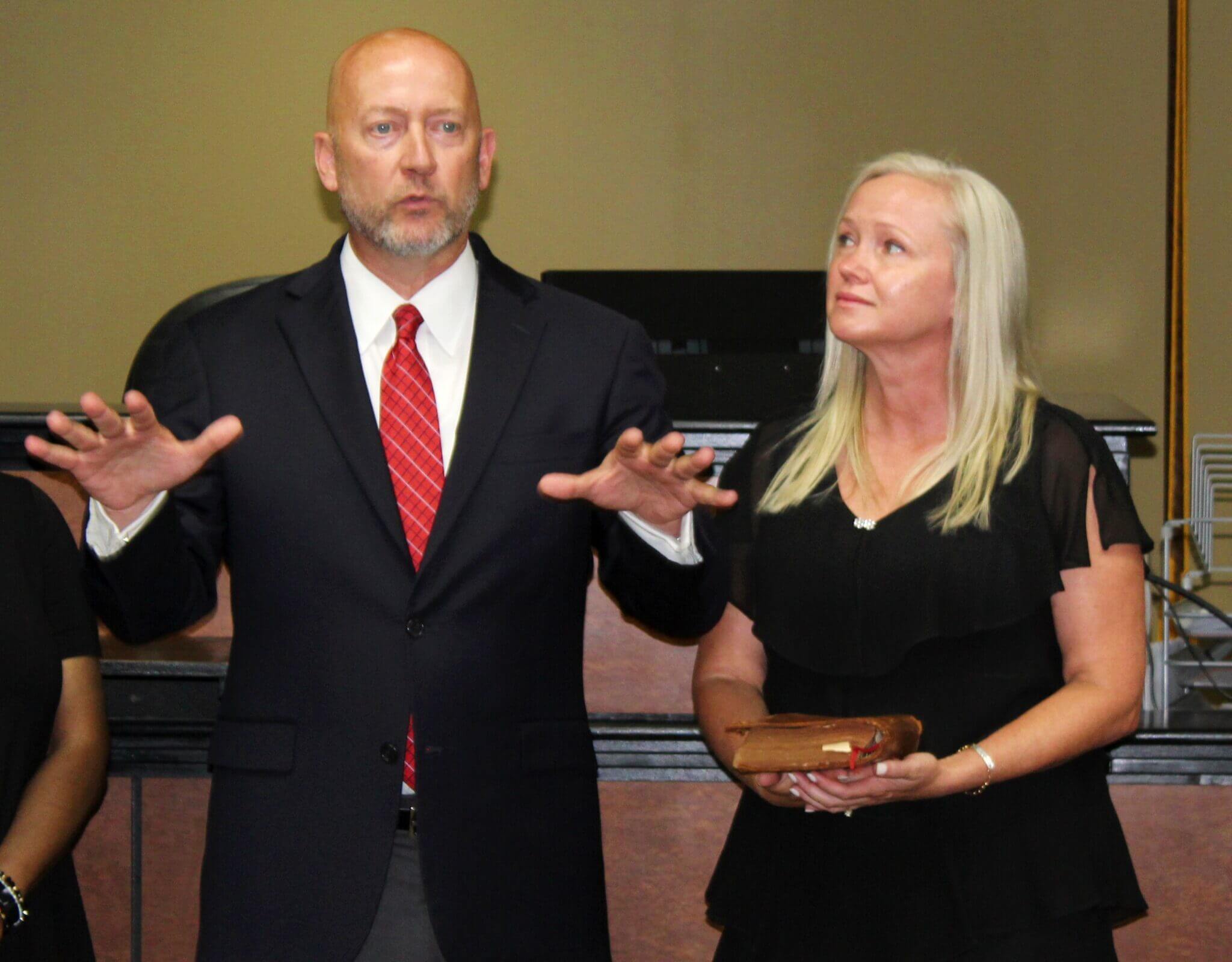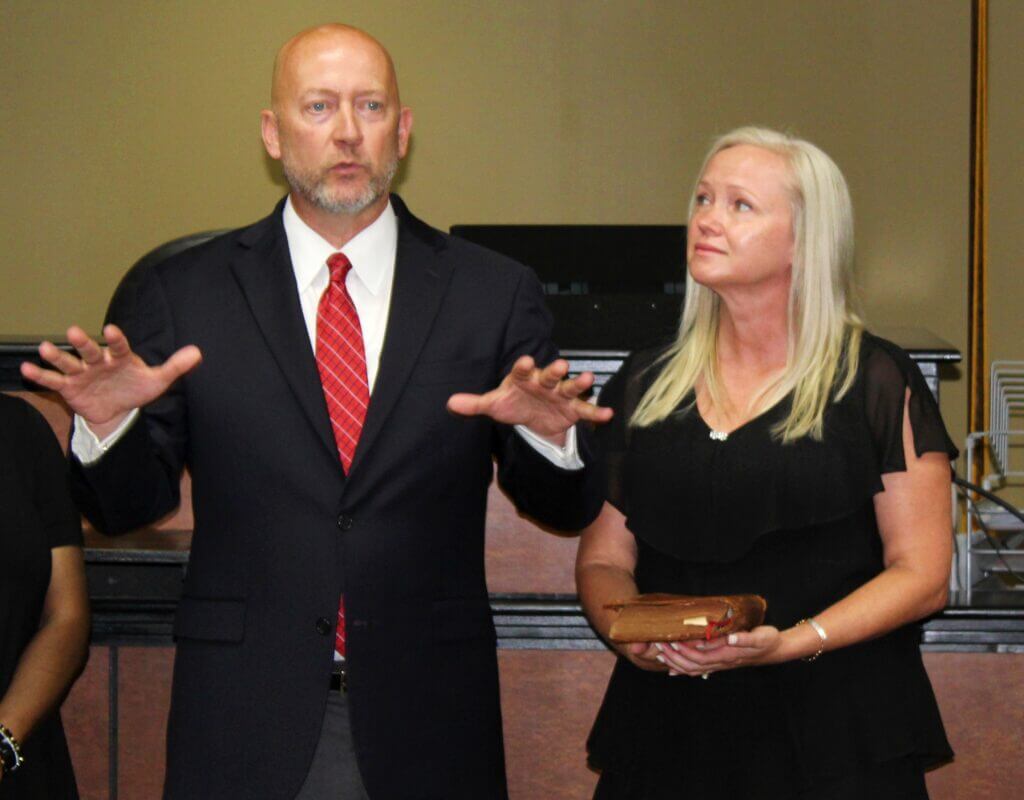 "These people are all servants and they can't do it alone," Johnson said. "You need to tell us what we need to do for the next four years."
Miller took the opportunity to say he was thankful to be able to have another four years on Hernando's city governing body.
"We come to serve and not be served," Miller said.
Later, Johnson said there are some specific things he wants the new Board of Aldermen to tackle as they start their terms but he wants to wait a bit before he meets with the board members "to be sure we're on the same page," he said.
"Of course we want to make our streets better and we want to make our parks better, that's something we all want to do," Johnson said. "We want to get an animal shelter built. After talking to the aldermen, those are the things we all have in common. Those things will be some of the first things we'll be attacking."
But Johnson added he believes the mix of new board members and returnees will do good things for the City of Hernando.
"We have a wonderful board that the citizens have elected and I sense that this board and I are going to work so closely together," Johnson said. "We're going to move the city forward in a united way. It's going to be a great four years for the people."
Southaven plans to hold a swearing in ceremony at 12 noon on Wednesday, June 30. Horn Lake and Olive Branch plan to do theirs ahead of the first board meetings on July 6.
The terms of the new municipal leaders technically begin at 12:01 a.m. on July 1.