Henley, Riley recognized by MSBA
Photo: DeSoto County School District Board of Education members, along with Supt. Cory Uselton. DCS board members received a Board of Merit Award from the Mississippi School Boards Association at its recent fall conference. (Courtesy photo)
DeSoto County School District (DCS) board members Michelle Henley and Sheila Riley were recognized during the Thursday School Board meeting, Henley as an award winner from the Mississippi School Boards Association (MSBA), and Riley for her selection to a leadership position with the MSBA. 
Henley, who has been a District 2 board member for five years, was nominated and recently named Mississippi School Boards Association (MSBA) School Board Member of the Year. She was elected to office in 2016 and began her six-year term in January 2017.
Henley has served as board secretary and was board president during the 2020-2021 school through the beginning of the coronavirus pandemic.
In her nomination information presented to MSBA, DCS Supt. Cory Uselton said, "Along with her fellow board members, Mrs. Henley has worked tirelessly to ensure that DeSoto County Schools continue to offer high quality education and safe schools for our students and staff. She is very active in our school district and is always willing to step in and step up when and where she is needed."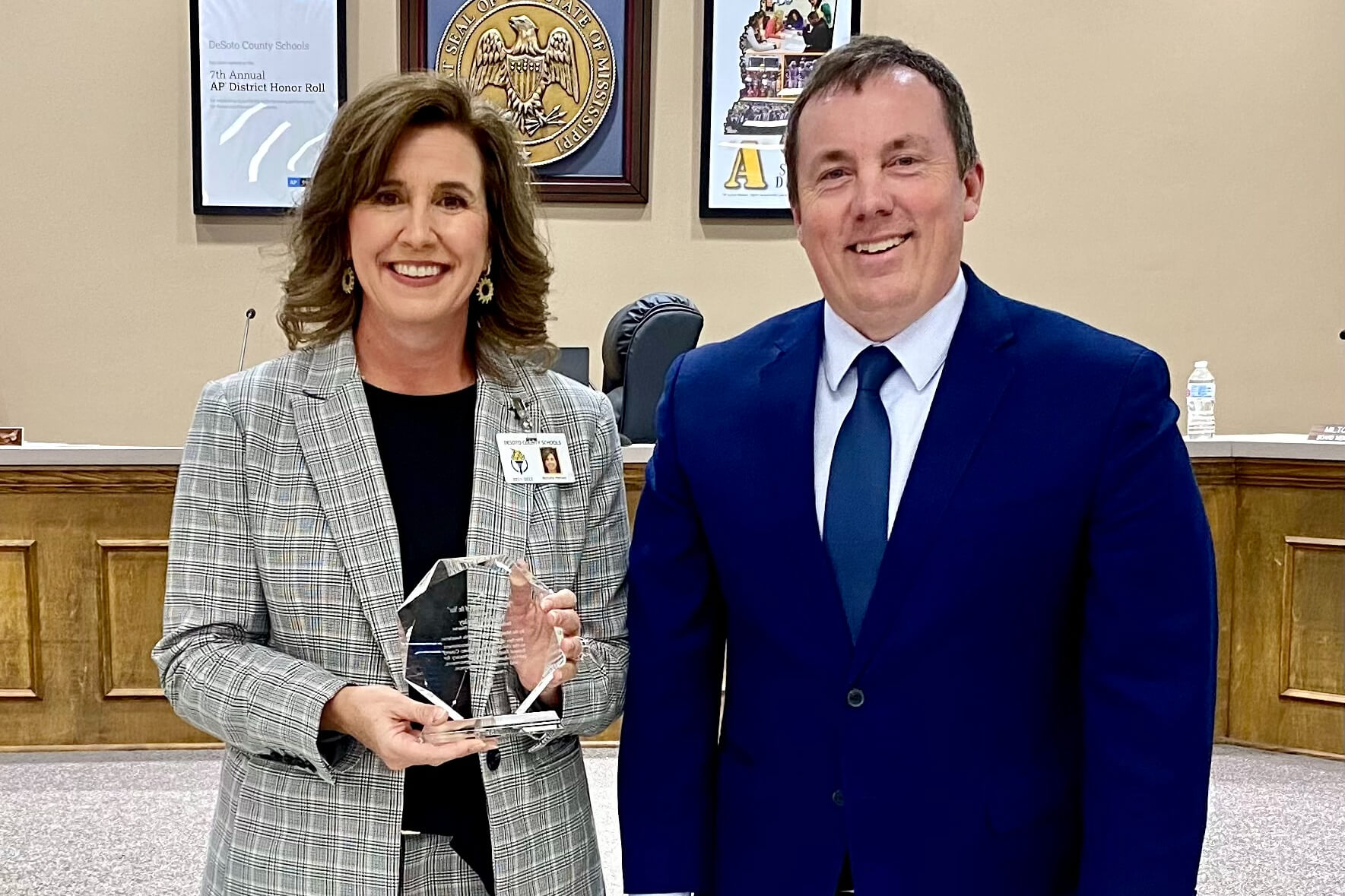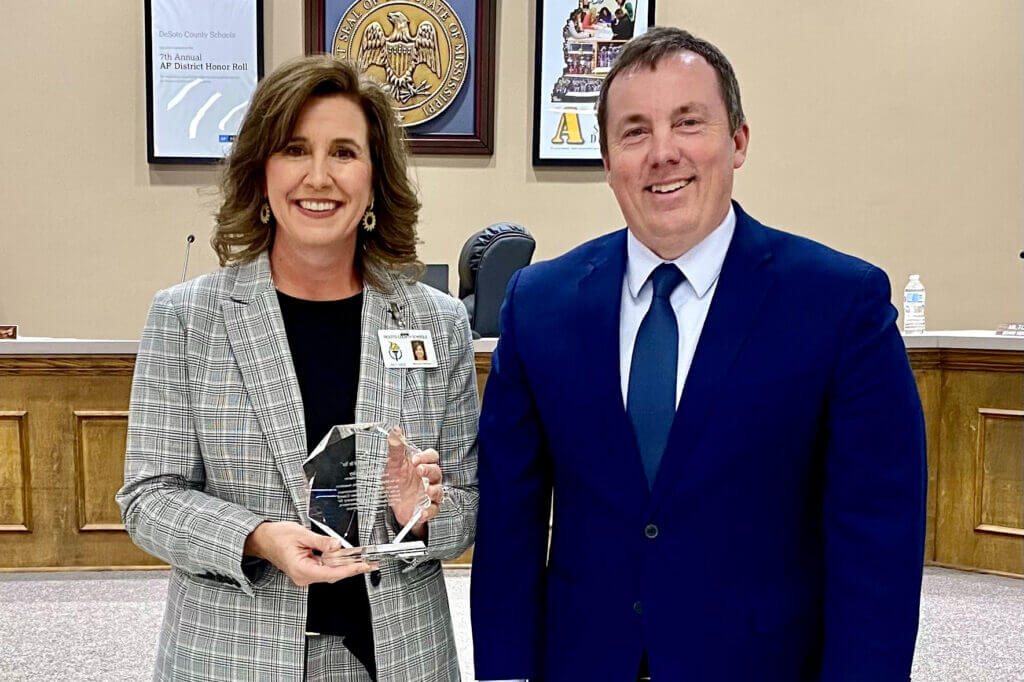 Also at Thursday's board meeting, District 4 representative Sheila Riley was recognized as a new vice president for the MSBA Board of Directors.
Riley was elected to office in 2012, re-elected in 2018 and is currently serving her second six-year term. She has served on the MSBA Board of Directors for District 1 from November 2017 through November 2021.
Her election as MSBA vice president came during the recent Delegate Assembly at the MSBA Fall Leadership Conference and will hold that position for the 2021-2022 year.