Helping DeSoto County youngsters smile happy
Knowing the importance of good dental care for all ages, but especially at a young age, is the beginning of a long, healthy life. A DeSoto County dentist who specializes in pediatric dentistry said getting parents to understand that may be the most challenging item in his area of expertise today.
Dr. Preston McAlexander is the owner and managing dentist of Happy Smiles, 2154 Goodman Road West in Horn Lake, a practice that recently celebrated its 10th year anniversary.
McAlexander said educating parents and patient education is a big issue.
"There's just a lot of information that new parents don't know or don't understand," McAlexander said. "Dental cavities are the number one most communicable disease in the world. If mom has dental cavities, the bacteria in the mouth will get passed on to the child. It actually spreads like any other disease."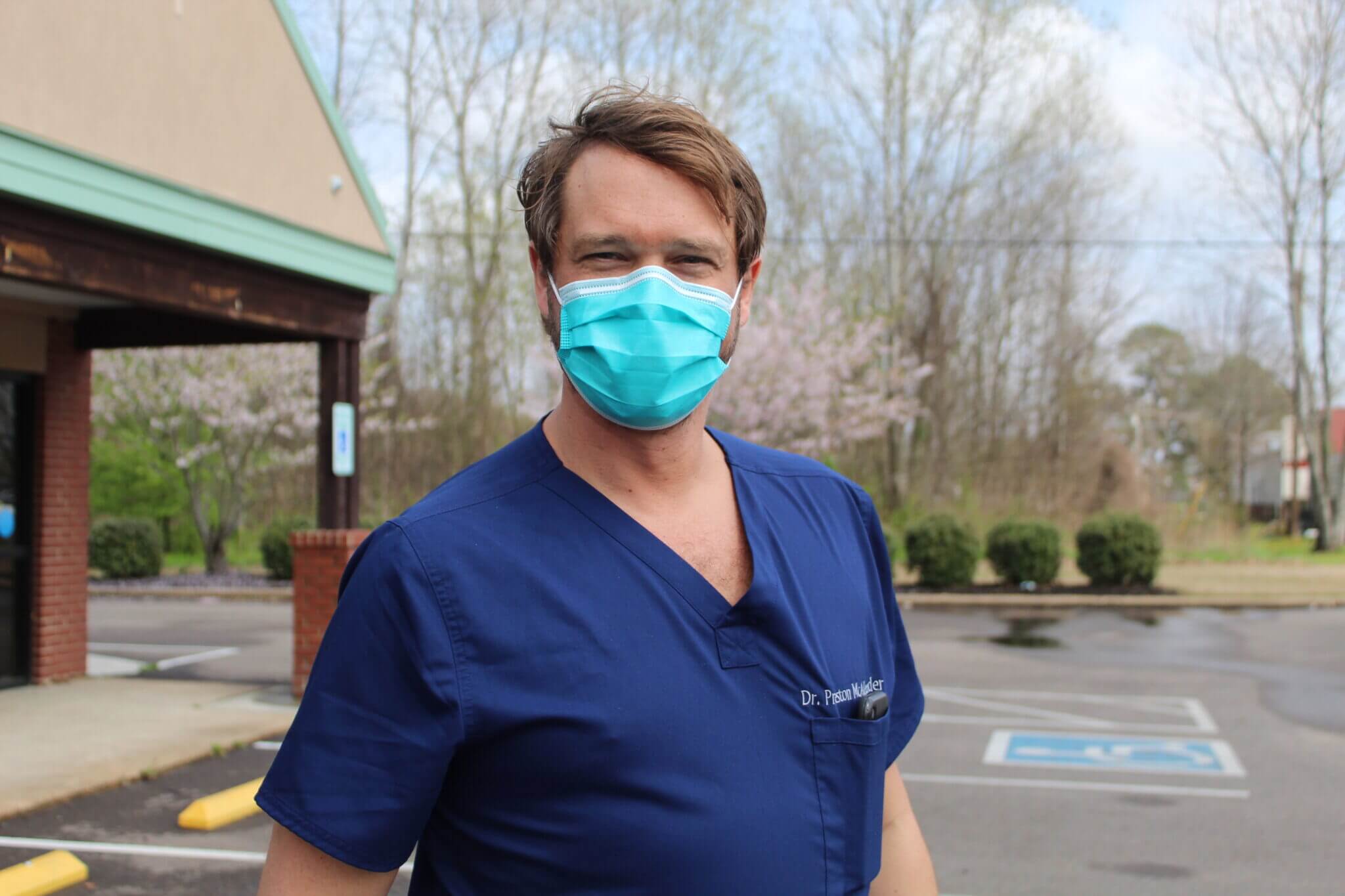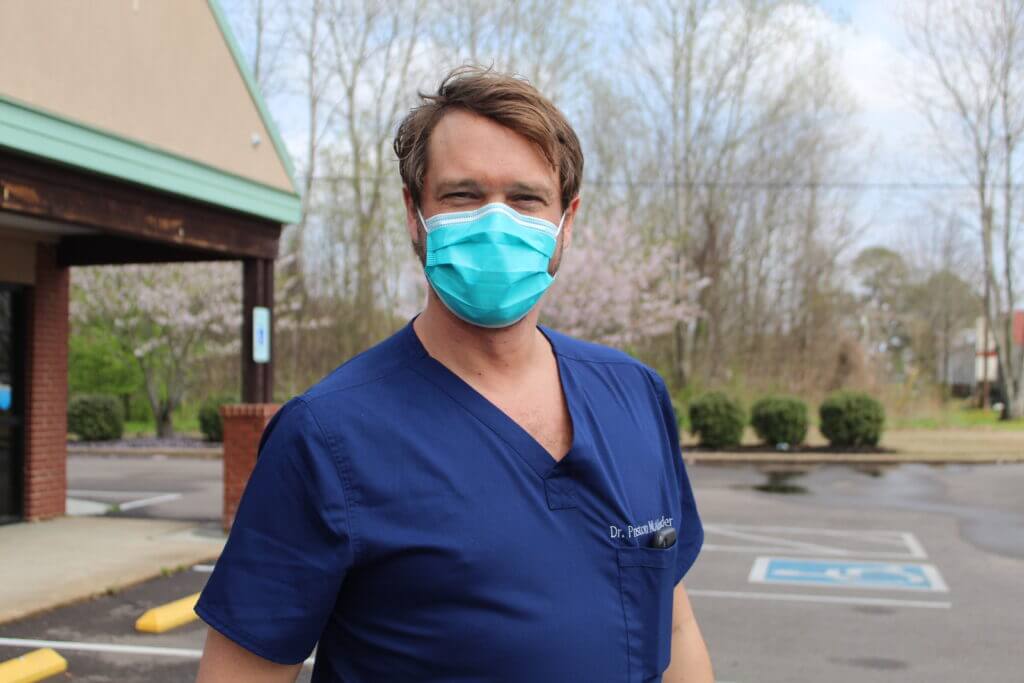 McAlexander pointed out that dental problems are probably the number one cause for children missing school. Youngsters have to leave class because of tooth pain, abscess, infection, and other reasons.
He said parents should begin practicing good dental habits with their children as early as infant or toddler age.
"Kids are being put to bed with a bottle of milk or juice or some other substance," McAlexander points out. "People don't realize that white milk has sugar in it. When a child goes to bed, that sippy cup or bottle is leaving that film on the teeth. That's what feeds the bacteria that causes the cavities and we're seeing rampant dental decay in really young children."
Another issue that pediatric dentists have to deal with is fear. Many of us can relate and remember what the first visit as a child may have been like, afraid of a strange person drilling inside our mouths.
McAlexander said his practice works hard to make a visit to the dentist as comfortable as possible. He said Happy Smiles allows parents to join their child in the examination room, something similar dentists may not allow.
"We think it gives the parent more comfort because it's hard for you to walk into a place and a doctor that you're not familiar with and then you just hand your child off to an assistant to walk your child back to the back without being able to be present," McAlexander said.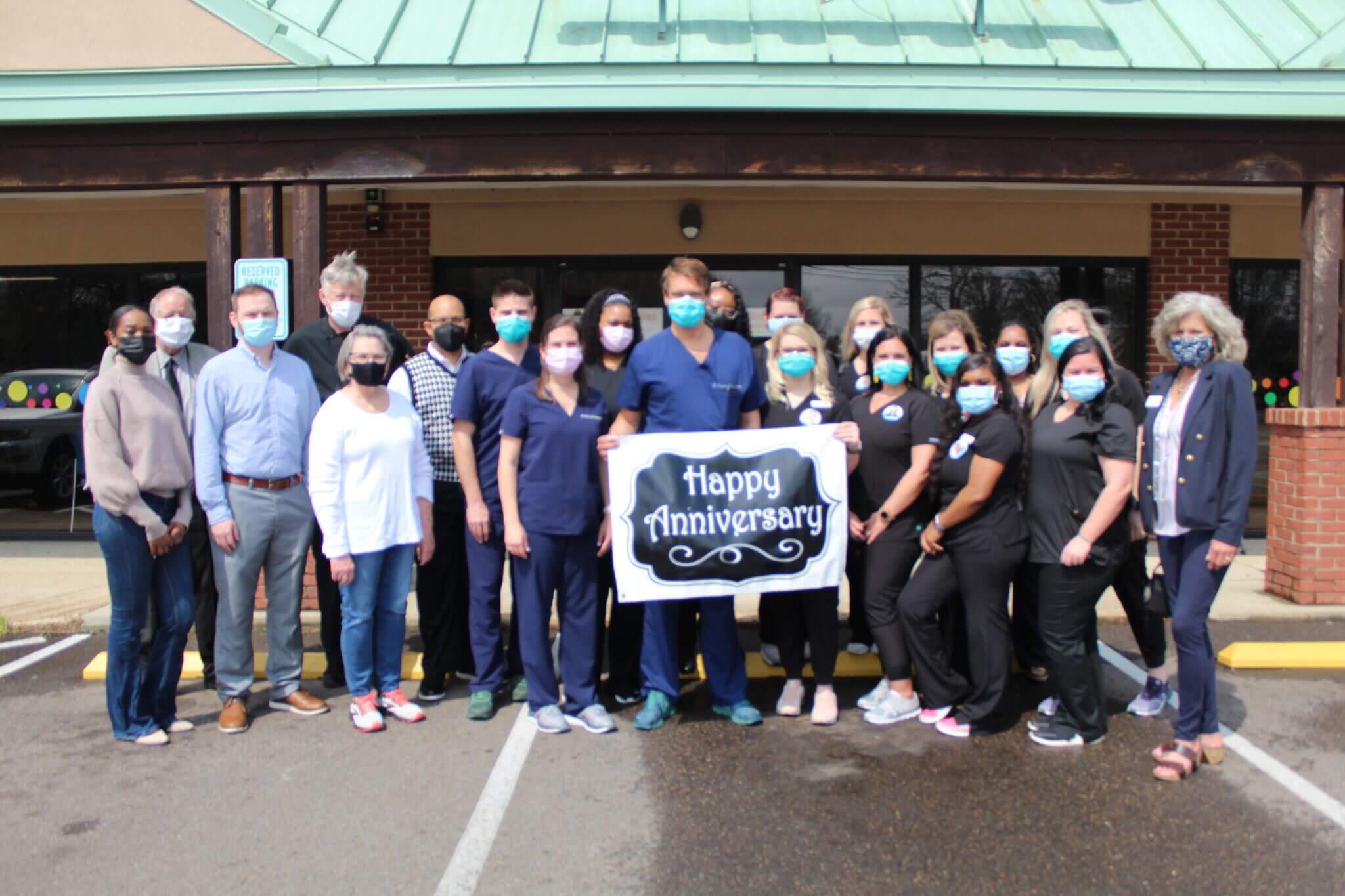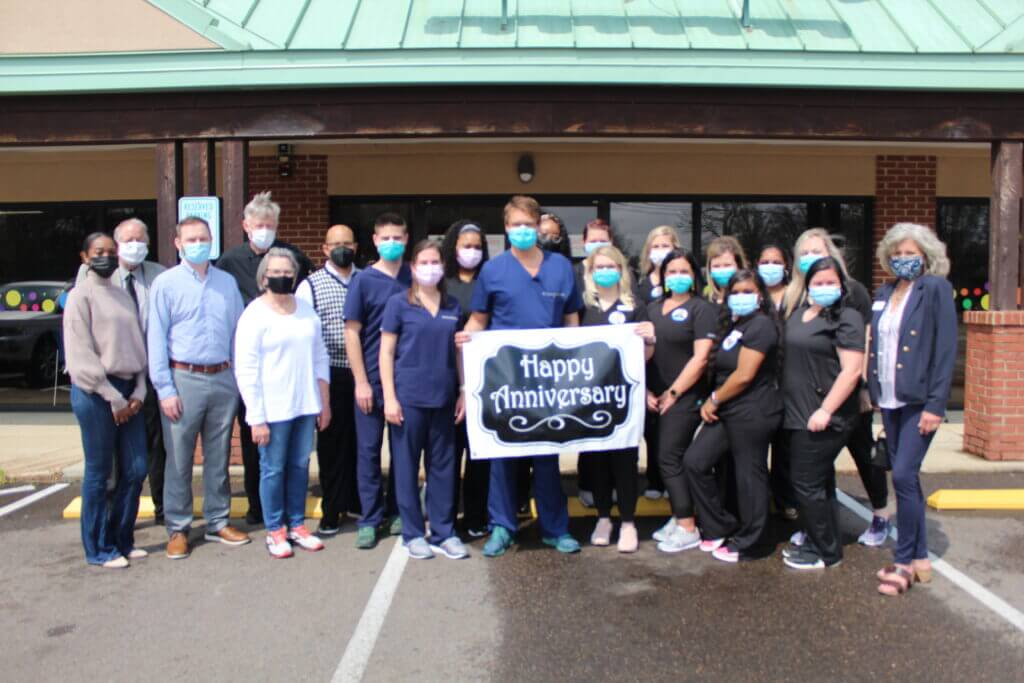 The Happy Smiles dentistry practice was celebrated by the Horn Lake Chamber of Commerce for being in business for 10 years, providing healthy smiles to children in the DeSoto County area. The actual anniversary was in February but the celebration delayed a month due to COVID-19 restrictions.
McAlexander said he and the six other dentists at Happy Smiles involved didn't know exactly how successful it would be a decade ago. It's been successful "beyond our wildest dreams," he said.
"I tried to guesstimate how many patient visits that we've seen and we have probably seen or had over 250,000 patient visits in the past 10 years," McAlexander said. "A lot of these kids, whether it be behavior or insurance or any other number of reasons that may not be able to get treatment in another practice or in a general practice, they come to us and we offer a lot of different services."
Among the specialties is in dealing with certain medical and behavior issues, such as working with special needs children.
There are 32 people on staff at Happy Smiles, from the seven dentists and 25 staffers. They are all dedicated to helping youngsters smile bigger and brighter, and getting them set for a long, healthy dental life.
"Working in a child's mouth and having to do what we do certainly can be a scary experience for them," McAlexander said. "We try to make it as comfortable and calming and fun and upbeat as we can."