Harris: Learning about home mortgage loans
By: Charlestien Harris
In keeping with the theme of National Homeownership Month, I want to educate my audience about various aspects of home ownership. This week, I will discuss the different types of loans available when purchasing a home.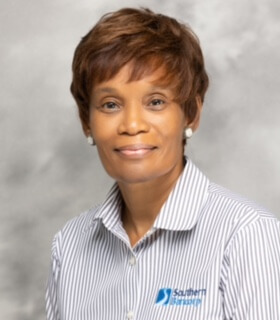 Owning a home is considered a milestone in one's lifetime, but it can be overwhelming if potential homeowners don't understand the available loan products. Gathering information before meeting with a lender will help you understand each loan product and decide which one is right for you. Here are some helpful questions to ask yourself regarding different types of home loans:
What type of down payment can you afford?
Do you qualify for any government assistance?
Are you a first-time homebuyer?
Are you considering a 15- or 30-year mortgage?
What does your credit report look like?
Below is a short list of different loan products available for purchasing a home:
Conventional Mortgage Loan: Conventional mortgages are common among homebuyers and are not insured by government entities. You can obtain a conventional mortgage through private lenders like banks, mortgage companies, credit unions, or other private businesses. To qualify for a conventional loan, you typically need good credit, a stable work history or income, and the ability to make a down payment, usually ranging from three to five percent. Making a 20 percent down payment can help you avoid private mortgage insurance.
FHA Mortgage Loan: FHA loans are backed by the Federal Housing Administration and are suitable for buyers with low credit scores who want to keep their down payments and closing costs low. FHA loans require a minimum down payment of 3.5 percent and often accept credit scores as low as 580. Banks and lenders offer FHA loans due to the FHA's support, which provides less restrictive qualifications and down payment requirements. Only approved FHA lenders can offer these loans.
VA Mortgage Loan: The U.S. Department of Veteran Affairs assists servicemembers, veterans, and surviving spouses in buying homes. VA loans allow for little to no down payment, no private mortgage insurance, and generally offer competitive interest rates. Although the VA sets qualifying standards and loan terms, private lenders such as banks and mortgage companies provide the actual financing. VA loans can provide up to 100% financing on the home's value and can be used for purchase, construction, improvement, repair, or mortgage refinancing.
Good Neighbor Next Door Mortgage: This unique mortgage program, offered by the U.S. Department of Housing and Urban Development (HUD), provides a 50 percent discount on the list price of a home. In return, the eligible buyer must commit to live in the property as their principal residence for 36 months. This program is targeted at law enforcement officers, pre-K to 12th-grade teachers, firefighters, and emergency medical technicians, offering discounts on homes in revitalized areas. To participate, you can check the listings for your state, follow the instructions to express interest in a specific home, and meet the program's requirements. HUD requires you to sign a second mortgage and note for the discount amount, which doesn't require interest or payments if you fulfill the three-year occupancy requirement. The availability of properties is limited, and the list of properties changes weekly.
Purchasing a home is a significant step that often requires extensive knowledge to choose the right mortgage loan product. There are other options available, which I will discuss later this month.
One way to dispel myths and misinformation is by visiting your nearest HUD-approved Counseling Agency. Southern Bancorp Community Partners is a HUD-approved counseling agency with trained counselors who can help you understand the homebuying process and provide tools for navigating the unfamiliar territory of purchasing a home as a first-time buyer. Contact your nearest Southern Bancorp branch for information on accessing a Certified HUD Housing Counselor.
For more information on this and other financial topics, feel free to email me at Charlestien.Harris@banksouthern.com or call me at 662-624-5776.
Until next week – stay financially fit!
Charlestien Harris is a financial contributor to DeSoto County News. She is a financial expert with Southern Bancorp Community Partners whose articles are seen in a number of publications around the region.