Fundraiser continues support for injured deputy
Photo: Hundreds of people came out to show support for a fundraiser Sunday afternoon at 10th Inning Bar and Grill in Southaven. (Bob Bakken/DeSoto County News)
DeSoto County continues its support for an injured Sheriff's Department deputy who, while expecting to be released from the hospital within the week, still has many long days and weeks of therapy remaining to be restored to full health.
Twenty-seven-year-old Deputy Austin Eldridge was hurt helping fix a flat tire for a motorist along I-269 just east of the Laughter Road exit on Feb. 5 when he was struck by a passing motorist. A Memphis woman, 37-year-old Katherine Harris, was later charged with driving under the influence causing injury.
There have been several activities and other events held in recent weeks to offer support and raise money for Eldridge and expectant wife Ashley. They are expecting a child in July.
Sunday, the latest event, "Community United With The Blue: Helping Those Who Protect Us" fundraiser was held at the 10th Inning Bar and Grill near Snowden Grove Park in Southaven.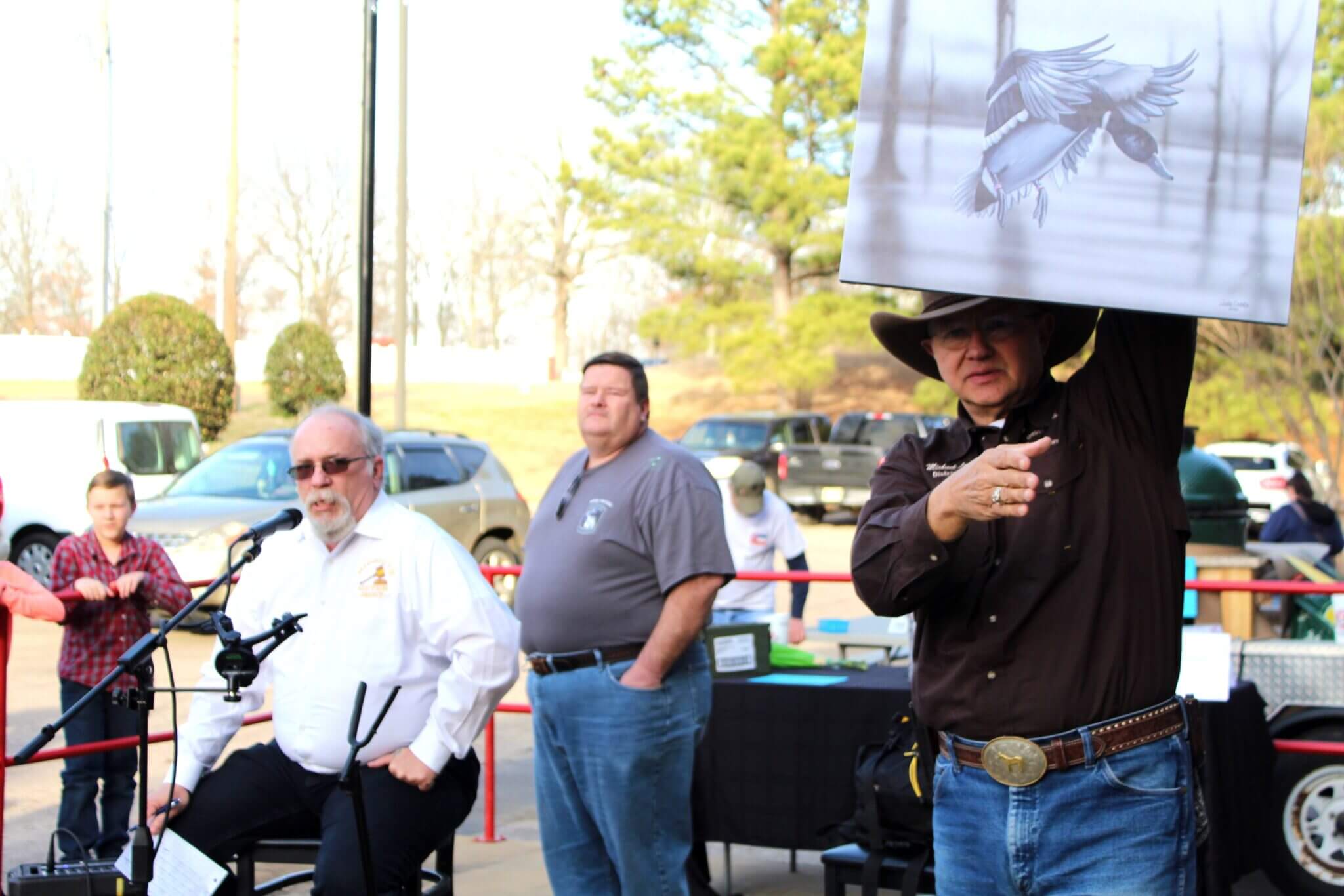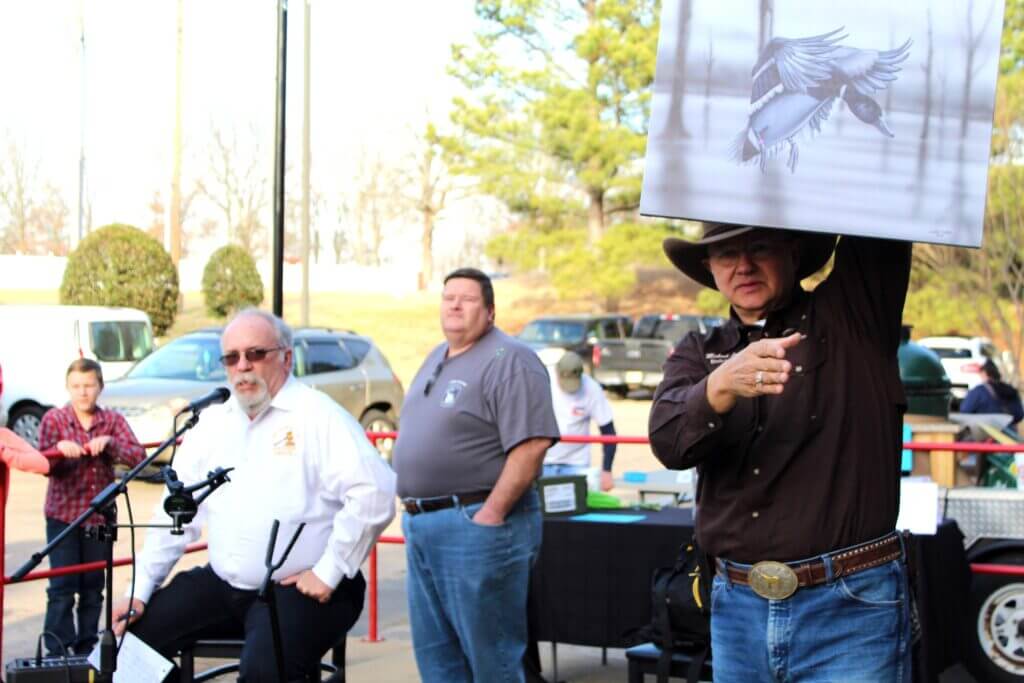 For four hours, crawfish and barbecue plates were sold along with food and non-alcoholic drinks. A live auction, silent auction and raffles were held and a car show put on by Jeff Muse of North Mississippi Car Association and live music provided by Truck Patch Revival.
Approximately $30,000 was raised from the event.
Sheriff Bill Rasco expressed gratitude to the DeSoto County community who came out to support Eldridge on a sunny, Sunday afternoon.
"For people to come out on a day like today and do what they have done, it's overwhelming," Rasco said. "People of DeSoto County want to protect law enforcement. They're serving the people that serve them."
A department dispatcher helped organize the fundraising event, which 10th Inning owner Les Hooper said he was happy to host at his location off Getwell and Nail roads.
"We have deputies that come and eat here quite a bit," Hooper said. "We get a lot of their business here during the day for lunches and we take very good care of them when they come in. It's everything to share our support to them and show our appreciation of them."
Hooper added his location regularly holds events to support nonprofit activities in DeSoto County.
"We usually have events here once a month, have great turnouts and raise a lot of money, so we thought it would be a good place and time to do this for Austin," Hooper said.  "We get more pleasure out of giving than we do receiving so what's the point of receiving, and all of our staff feel that way."
In addition to the fundraisers that have already been held for Eldridge's benefit, a GoFundMe page has raised more than $58,000 as of Tuesday afternoon, March 9.