DeSoto Hope to hold Light Up The Lake event
DeSoto Hope is excited to announce the event "Light Up The Lake" on March 27th from 6-8 p.m. at Central Park in Southaven.
Light Up The Lake will be a drive-through event remembering the cancer fighters who are no longer with us and honoring those in treatment, remission or cured.
The plan is to place lanterns around the lake and line the drive of Central Park leading to the lake with signs naming those who are being honored or remembered.
Anyone who wishes to participate should visit the website at www.desotohope.org and purchase a lantern for just $15 each in honor or remember a special someone who has been affected by cancer. Lanterns can be purchased by visiting the website.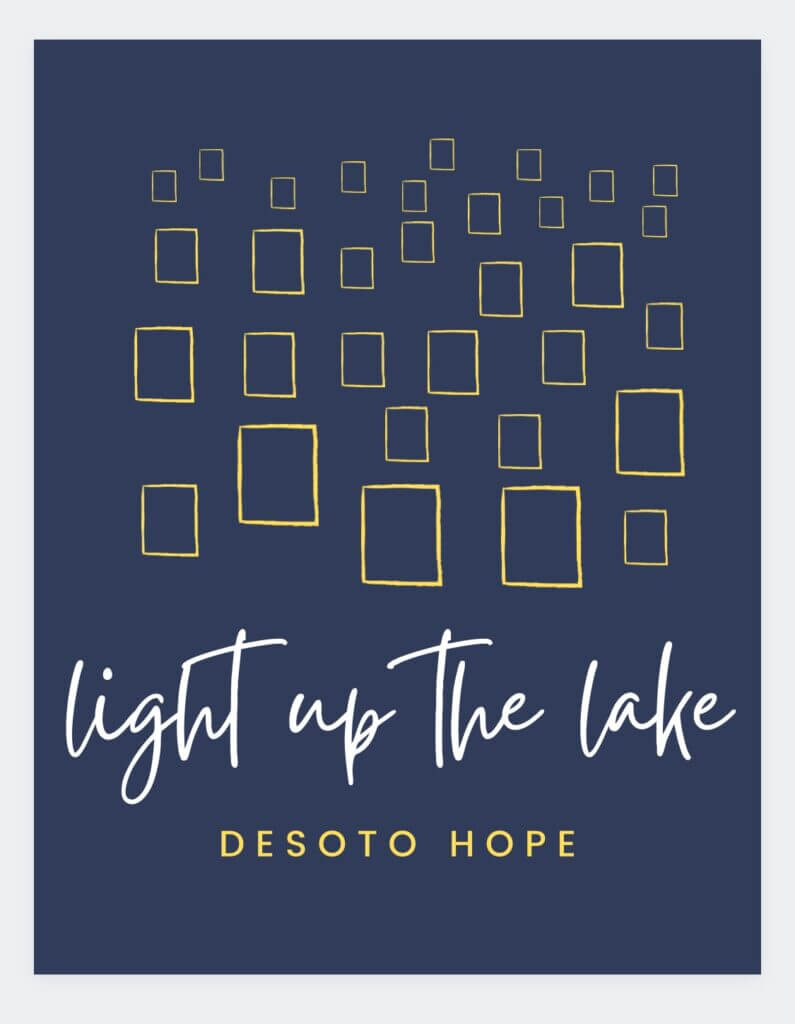 The special evening is hoped to bring encouragement and offer cancer awareness to the community.
DeSoto Hope is dedicated to supporting and encouraging DeSoto County neighbors to give hope to those affected by cancer by offering Hope Baskets.
All proceeds will go to Hope Baskets for cancer fighters in our community.
DeSoto Hope is a nonprofit started by Tracy Gallagher and Ashleigh Parker, two lifelong DeSoto Countians who are also cancer survivors. DeSoto Hope wants to make sure no one feels forgotten during cancer treatment. The goal is to offer Hope Baskets to those in DeSoto County who are beginning cancer treatment.
For more information, contact Ashleigh Parker at 901-338-9626 or by email at desotohope@gmail.com.