Floral designs selected for calendar
Desoto Civic Garden Club and Design Masters member, Amye Kelly has two beautiful and creative designs chosen for the 2023 Vision of Beauty Calendar for July and August.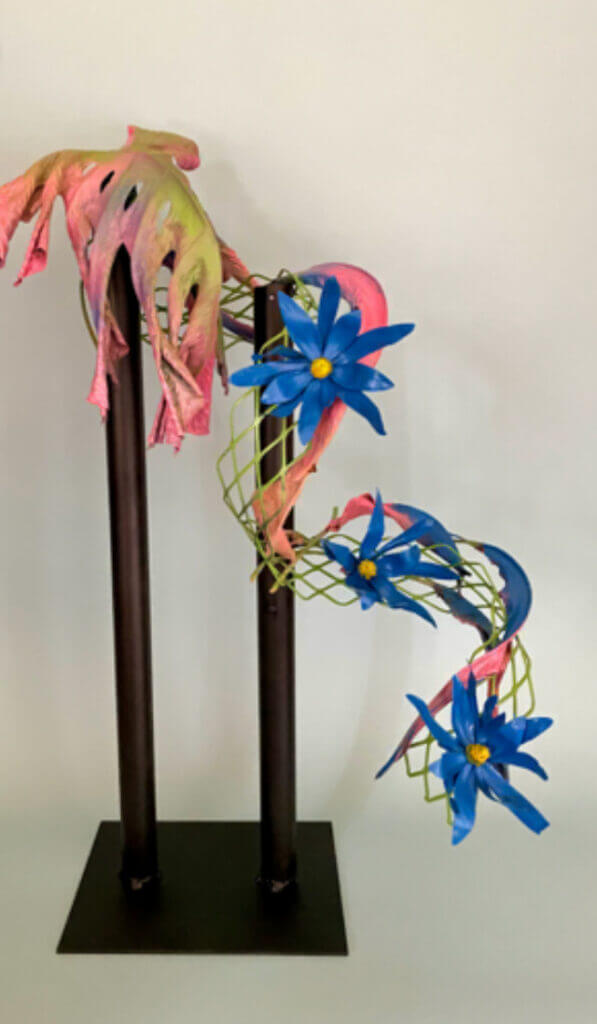 Showcasing the month of July is a stunning design entitled, 'Falling Down a Rabbit Hole.' This Cascade Design is a creative interpretation from an "Alice and Wonderland " theme which captures Alice's bizarre dream with a dried painted Monstera deliciosa leaf, painted Strelitzia reginae leaves, and painted Leucadendron 'Safari Sunset'!
The Vision of Beauty calendar is sponsored by the National Garden Clubs, Inc., and invites all members of affiliated garden clubs to participate by sending photos as examples of skill and artistry for the upcoming calendar year. Any such qualified entrant is a Designer. All types of designs are requested: Traditional, Contemporary, New Trends, and those appropriate for the year and holidays. The requirements are stipulated in the entry form information as well as the deadline for submission.
The DeSoto Civic Garden Club is a member of the National Garden Clubs, Inc., Deep South Garden Clubs, Inc., and The Garden Clubs of Mississippi, Inc.
Submitted article