DeSoto Civic Garden Club displays floral arrangement
One of the ongoing features at each DeSoto Civic Garden Club meeting is the presentation of a variety of flower designs.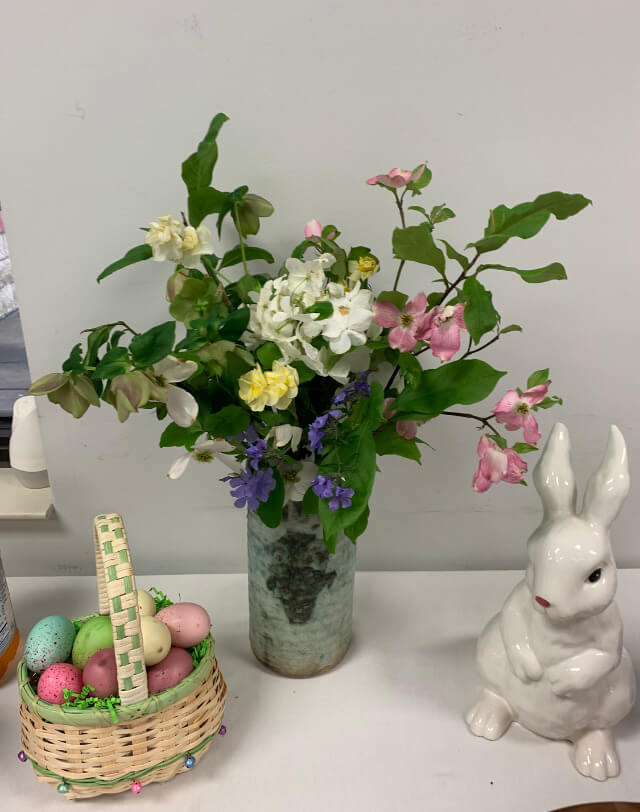 During the April meeting at the M. R. Davis Public Library in Southaven, Emilie Michael, President of the DeSoto Civic Garden Club, displayed her Spring Traditional Arrangement for the occasion. The components of her arrangement were, Lenten Rose, purple phlox, daffodils, pink dogwood, and snowball bush.
These flowers were on a display table transformed with assorted flowers from her garden which were arranged into a traditional design accented by colorful Easter eggs and a curious bunny.
The DeSoto Civic Garden Club is a member of the National Garden Clubs, Inc., Deep South Garden Clubs, Inc., and The Garden Clubs of Mississippi, Inc.