Events mark Ferguson's final day as mayor
In his last official day in office Wednesday, Hernando Mayor Tom Ferguson helped preside over events honoring a former water official and celebrating an improved trail around the city's Conger Park.  
The morning started with a ribbon cutting ceremony for the improved multi-use trail expansion around Conger Park. The project also assured some facilities were Americans with Disabilities Act, or ADA, compliant.
The now eight-foot-wide trail stretching just over a half-mile in length surrounds the park and connects with an existing linear park trail.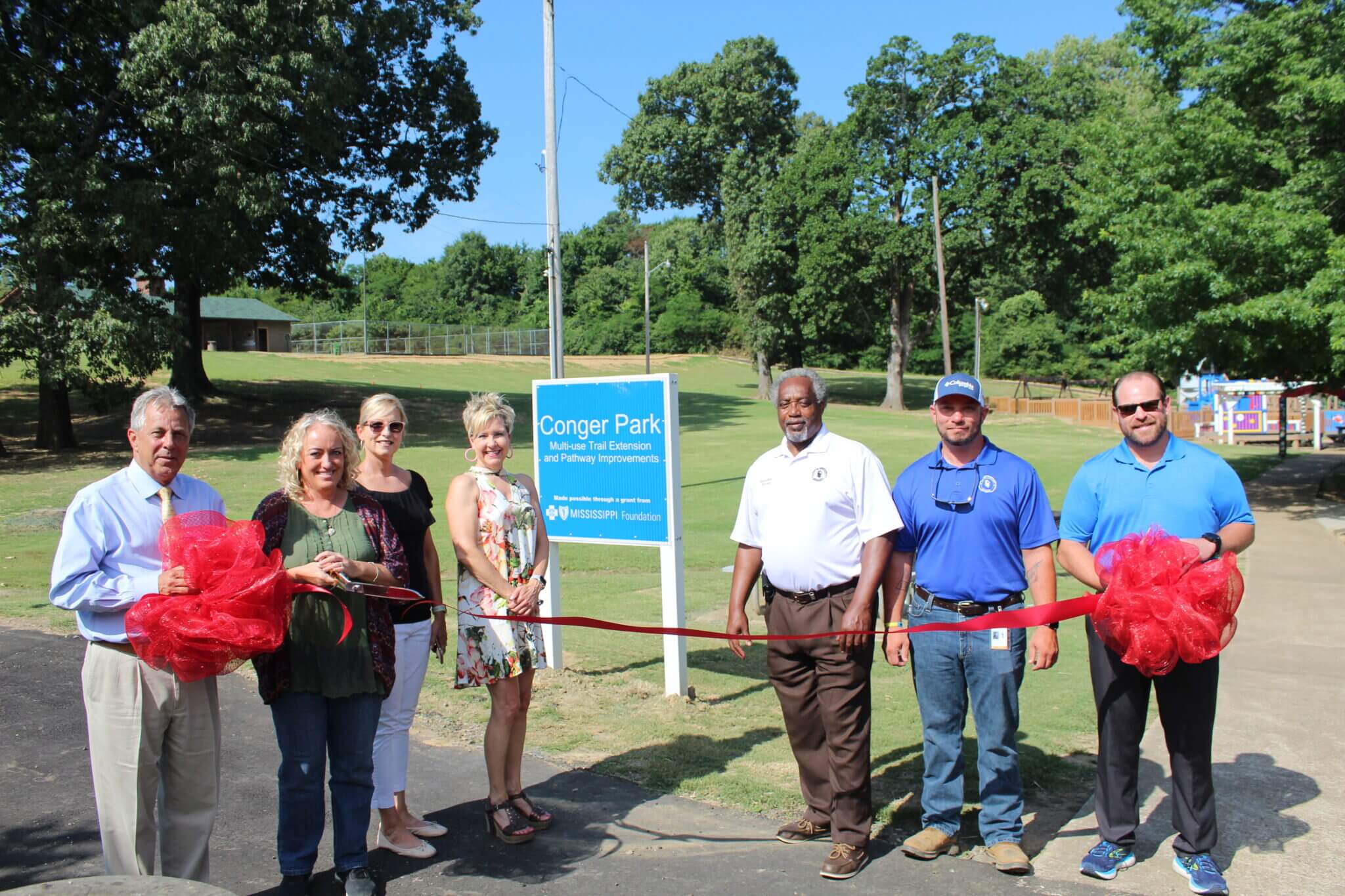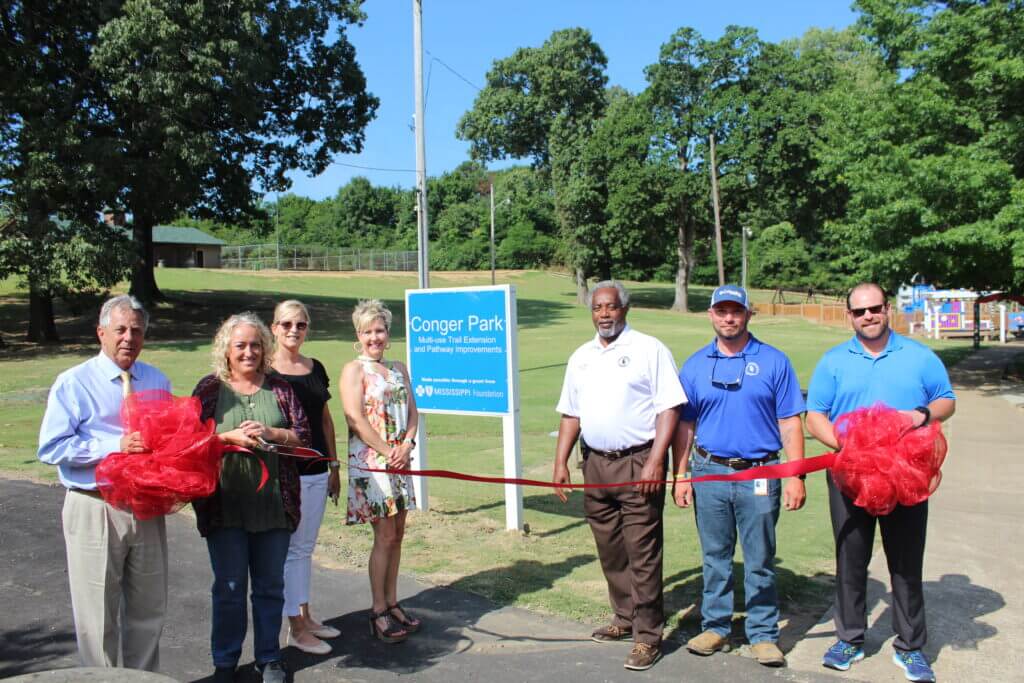 Funding for the trail came with a grant award of $107,000. The Healthy Heroes grant came from the Blue Cross and Blue Shield of Mississippi Foundation, meant to increase recreational opportunities for people of all ages in Hernando. The grant covered the entire cost of the trail..
"Blue Cross and Blue Shield has been really good to the City of Hernando," Ferguson said.
Hernando Police is also using the grant to teach healthy eating and how exercising can be fun to the city's elementary school students.
"We would not have been able to get the grant without the Police Department's help by doing the Healthy Heroes program," explained Community Development Director Gia Matheny.
From Conger Park, officials continued to the Jaybird Road Water Plant to unveil a new sign indicating the water plant as the Bill Roberson Water Plant.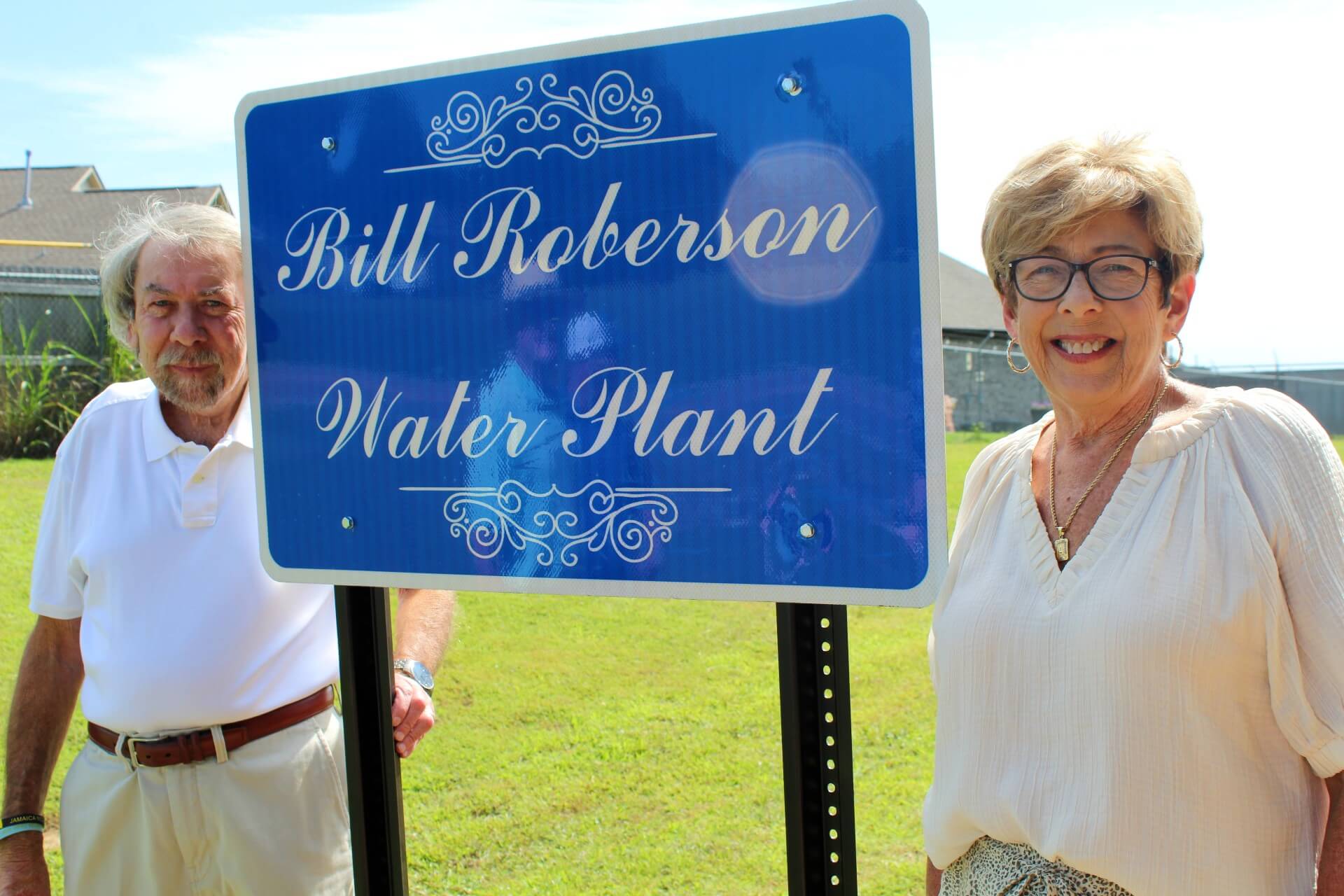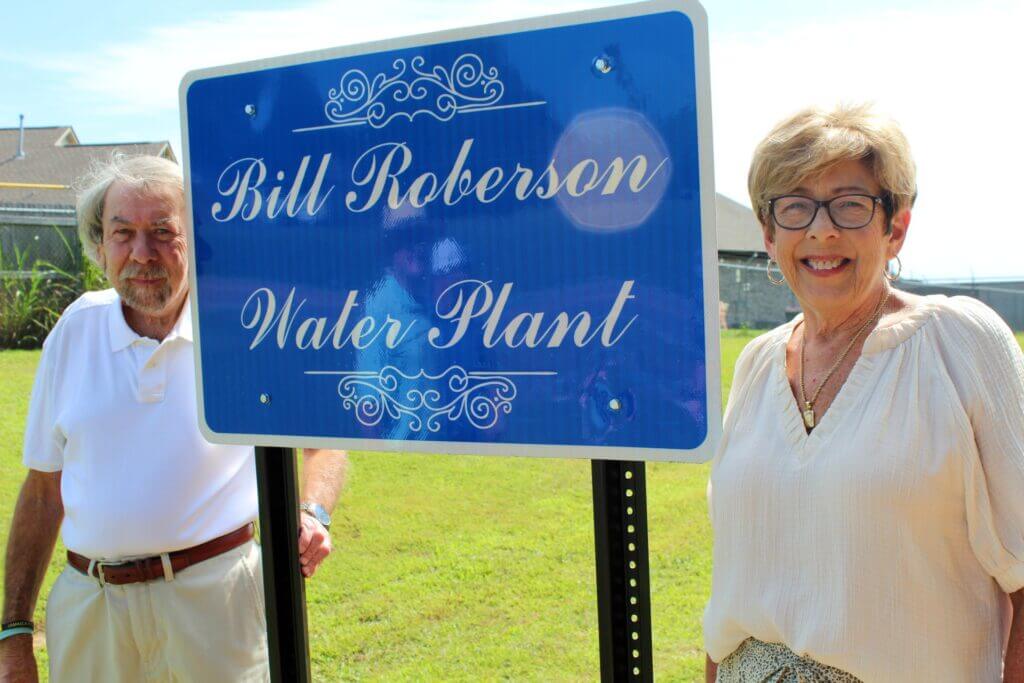 Son Joey Roberson and daughter Rhonda Alliston were on hand for the sign dedication.
At one time, Roberson-owned entities provided water to as many as 7,000 residents with North Mississippi Utility and other water systems in DeSoto County, Tate County, and the City of Hernando.
Roberson sold North Mississippi Utility to the City of Hernando in 2017.
"Hernando was fortunate enough to buy the last one that he owned," Ferguson said. "That's why we're naming this after Mr. Bill Roberson."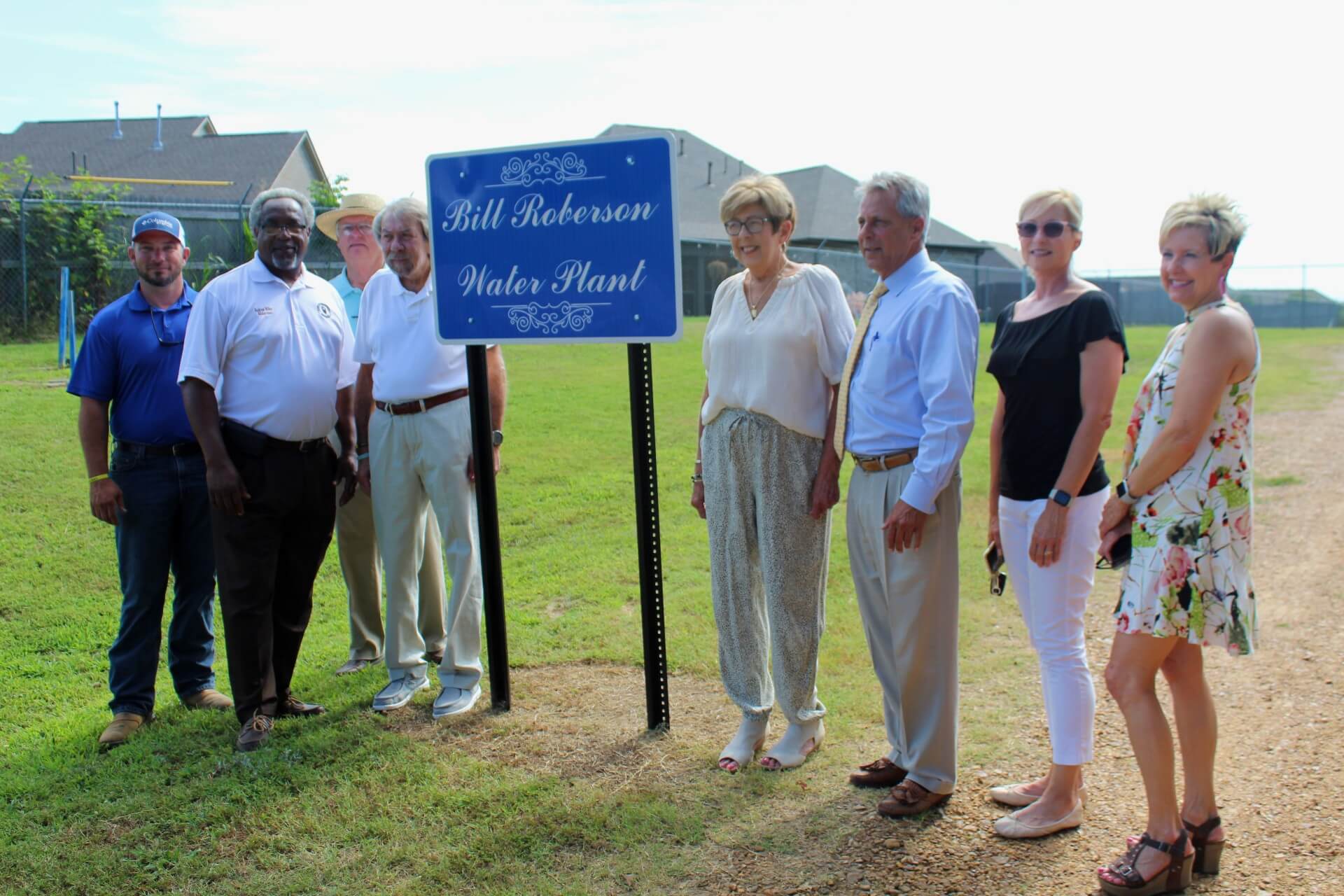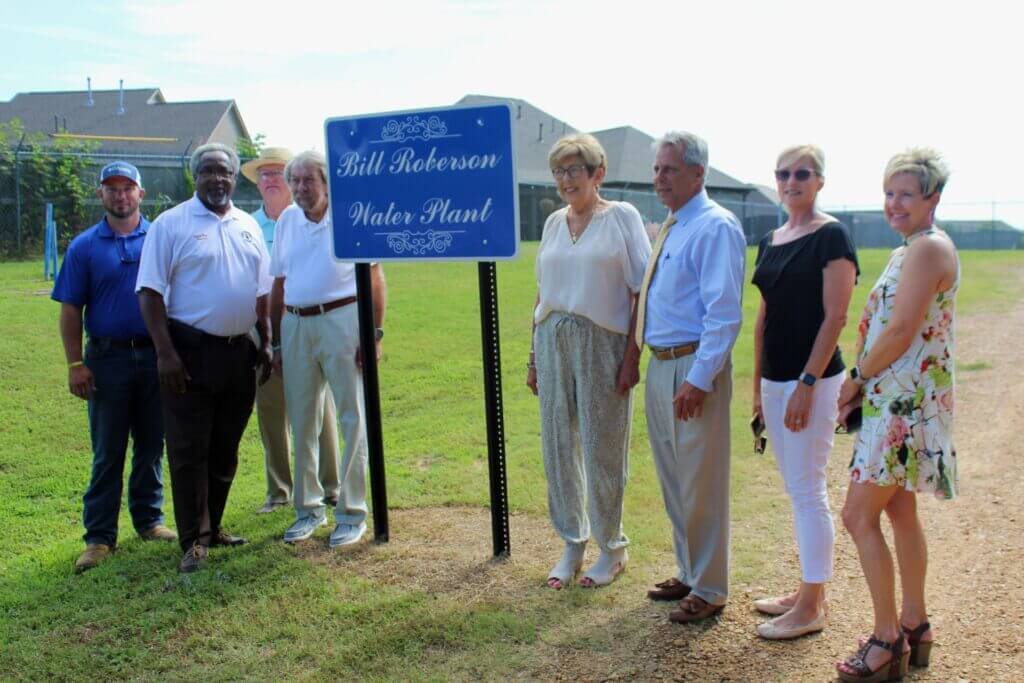 Roberson passed away in 2019 at the age of 84.
Ferguson's term leading the City of Hernando ended Wednesday. New Mayor Chip Johnson officially takes over to begin his four-year term on Thursday, July 1.