Endorsements, events heat up sheriff's race
We're still 11 months from the primary election date for DeSoto County Sheriff and the candidate campaigns are starting to heat up even more.  
With the upcoming retirement of current County Sheriff Bill Rasco, current County Supervisor Michael Lee and retired Mississippi Highway Patrol Lt. Col. Thomas Tuggle both have been active in gathering support in their primary election run to become the next leader of the Sheriff's Department.  
Events for both have been held and are continuing to be held to bolster both voter and financial backing. From meet and greets to golf tournaments, both campaigns have been working very hard.
Monday, the Lee campaign also released a letter listing the names of several endorsements for his candidacy.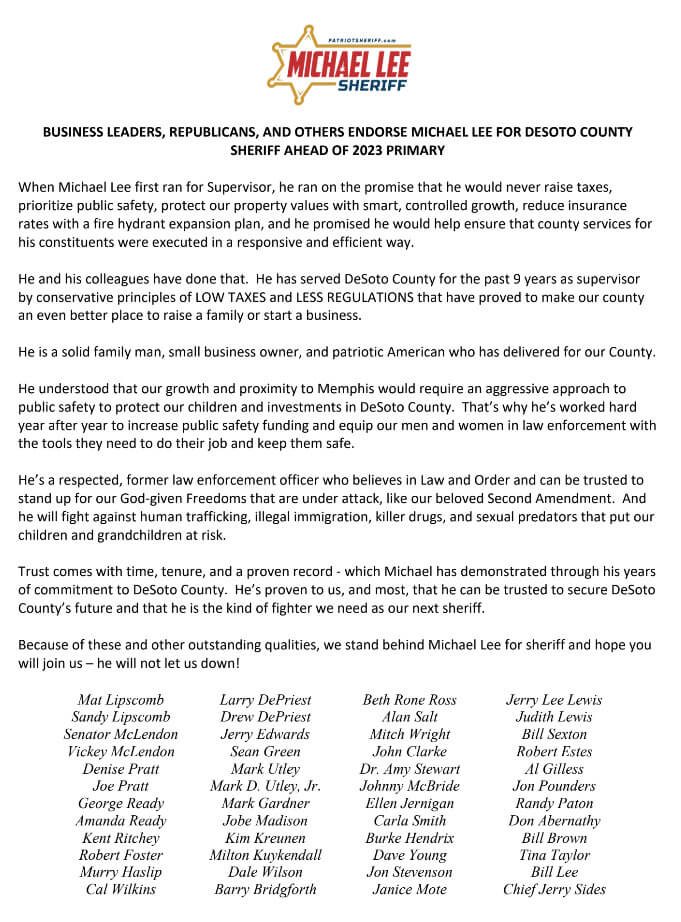 Tuggle has also amassed several people who have supported his run to become only the second African-American county sheriff in DeSoto County and first since reconstruction to lead the department. The candidate has another fundraising event planned for Sept. 22 at the Gin in Nesbit.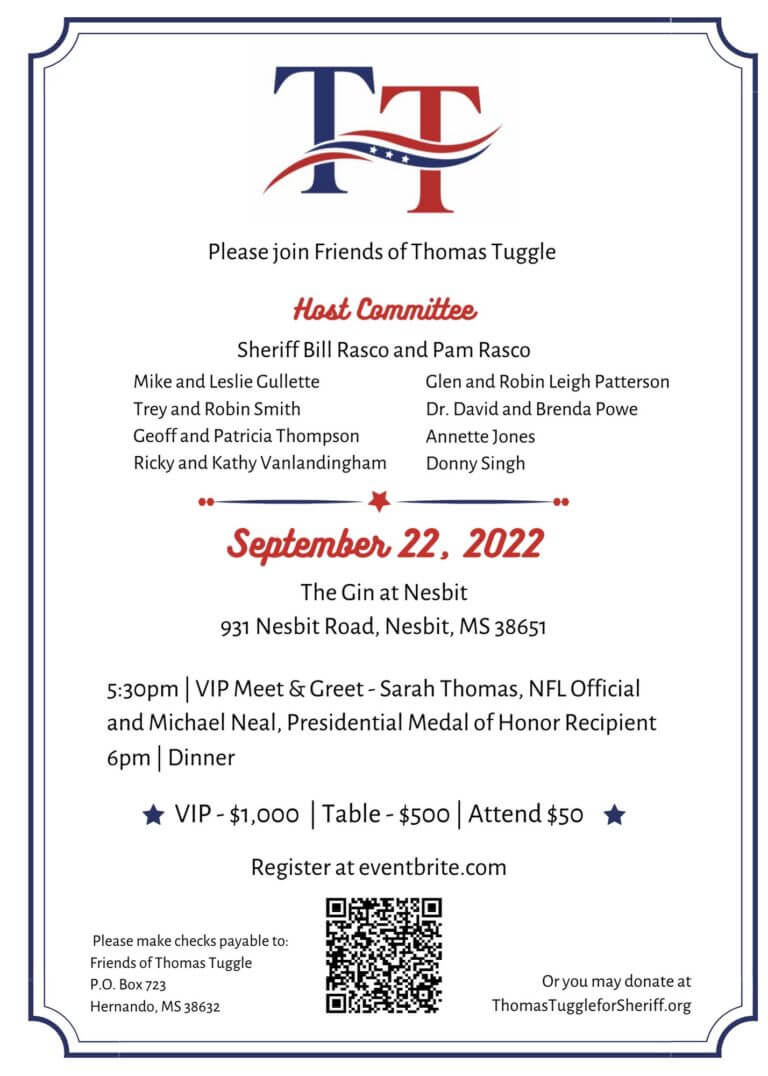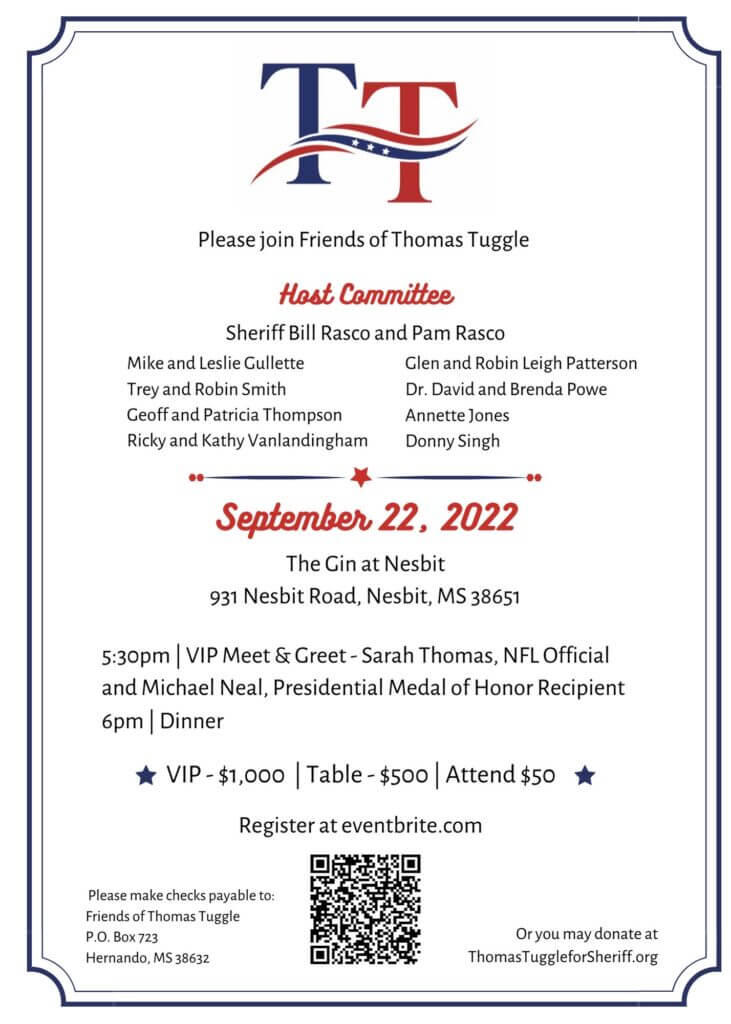 Tuggle retired from the Mississippi Highway Patrol in April of this year and at the event held in the Landers Center announcing his retirement, announced his plans to run for sheriff. Rasco at the same time endorsed Tuggle to replace him.  
Both candidates have a law enforcement background. Lee spent 19 years as a law enforcement officer with both the Hernando Police Department and DeSoto County Sheriff's Department. Lee also attended the Mississippi Law Enforcement Training Academy.
Tuggle's career has seen him as a Marine, a Hernando police officer, a Highway Patrol trooper, then to the state Department of Public Safety and then back to the Highway Patrol with the Mississippi Law Enforcement Officer Training Academy, where he has been until his retirement.
Expect the temperature in this particular election campaign to continue warming as we draw closer to the Aug. 8 primary vote and Nov. 7, 2023 general election.