Entergy opens new DeSoto County Service Center
Photo: Entergy Mississippi President and CEO Haley Fisackerly, joined by company and elected officials, cuts the ribbon to open the DeSoto County Service Center off Highway 51 in Nesbit. (Bob Bakken/desotocountynews.com)
$16.6 million facility located off Highway 51 in Nesbit
Entergy Mississippi showed off its new DeSoto County Service Center in Nesbit Tuesday morning.
The new building, located near the Drivers License Bureau off U.S. Highway 51, is a $16.6 million facility that will be the center of customer service, distribution operations, as well as storm response for DeSoto County customers in Hernando, Horn Lake, Nesbit, Southaven, Walls and parts of Olive Branch.
Entergy Mississippi President and CEO Haley Fisackerly said the building has been years in the making, and a delay may have benefited the final product.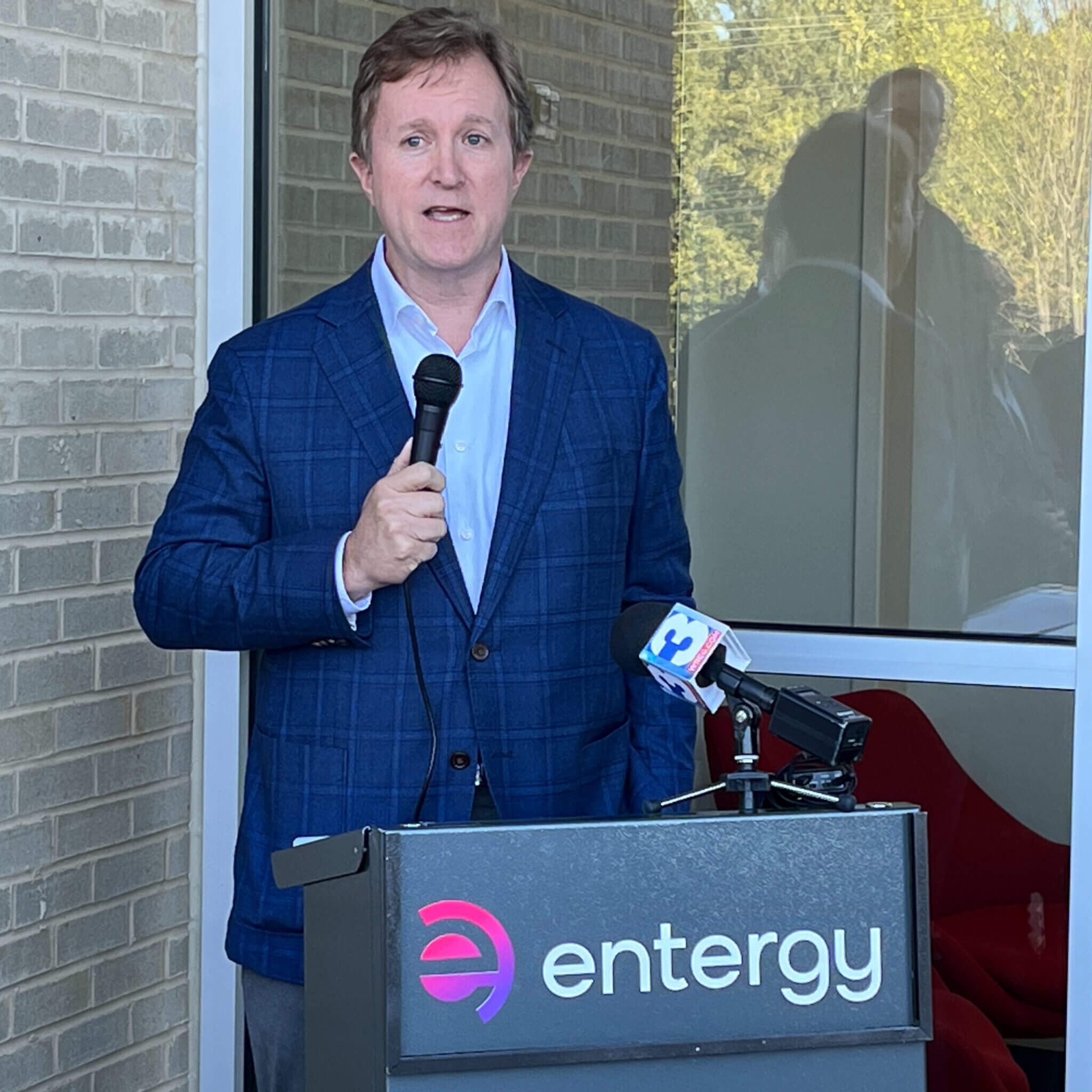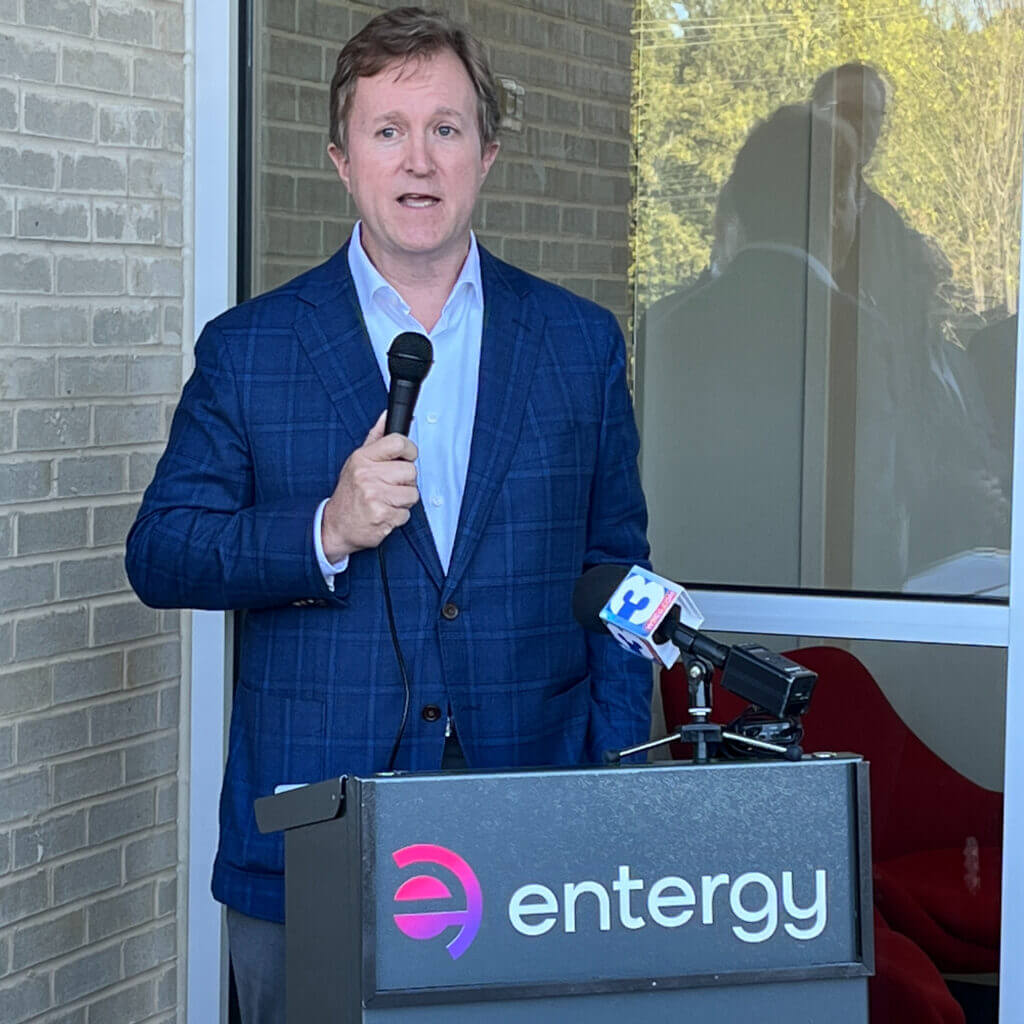 "We have been running into more obstacles but we ended up building a facility," Fisackerly said. "This turned into a really great project."
There will be 45 employees working at the center, including local engineering, customer service and operations. A materials warehouse and service yard are also onsite. The building is 38,457 square feet in size.
The new center replaces a facility on Highway 51 in Southaven which Entergy opened in 1973.
Fisackerly said the new center will aid the utility's ability to serve a growing DeSoto County area.
"We had to get more centrally located for trucks to get out, pulling poles and larger equipment," Fisackerly said. "We bought the land for this center about 18 years ago."
The service yard in Southaven will continue to be used by Entergy, which is also in the process of building a new distribution substation in the area.
"This investment and opening in DeSoto County is a major step toward Entergy's continued commitment to bring the highest quality of customer service to those they provide electricity," said Northern District Public Service Commissioner Brandon Presley, who attended Tuesday's ribbon cutting ceremony and opening celebration.