DeSoto County Spring Cleanup Day starts weeklong push
Photo: A team of volunteers with some of the garbage they found during the last Spring Clean Up Day event in DeSoto County. (Courtesy photo)
Springtime means clean up time and in DeSoto County the entire county gets involved.
An annual activity called Spring Cleanup Week begins on Saturday, April 17 with the Board of Supervisors and County Government declaring it Spring Cleanup Day.
It's a coordinated effort between county government, county cities and Keep DeSoto County Beautiful.
This year's 10th annual county wide Cleanup Day on Saturday will be from 9 a.m.-12 noon, said DeSoto County Environmental Services Manager Ray Laughter.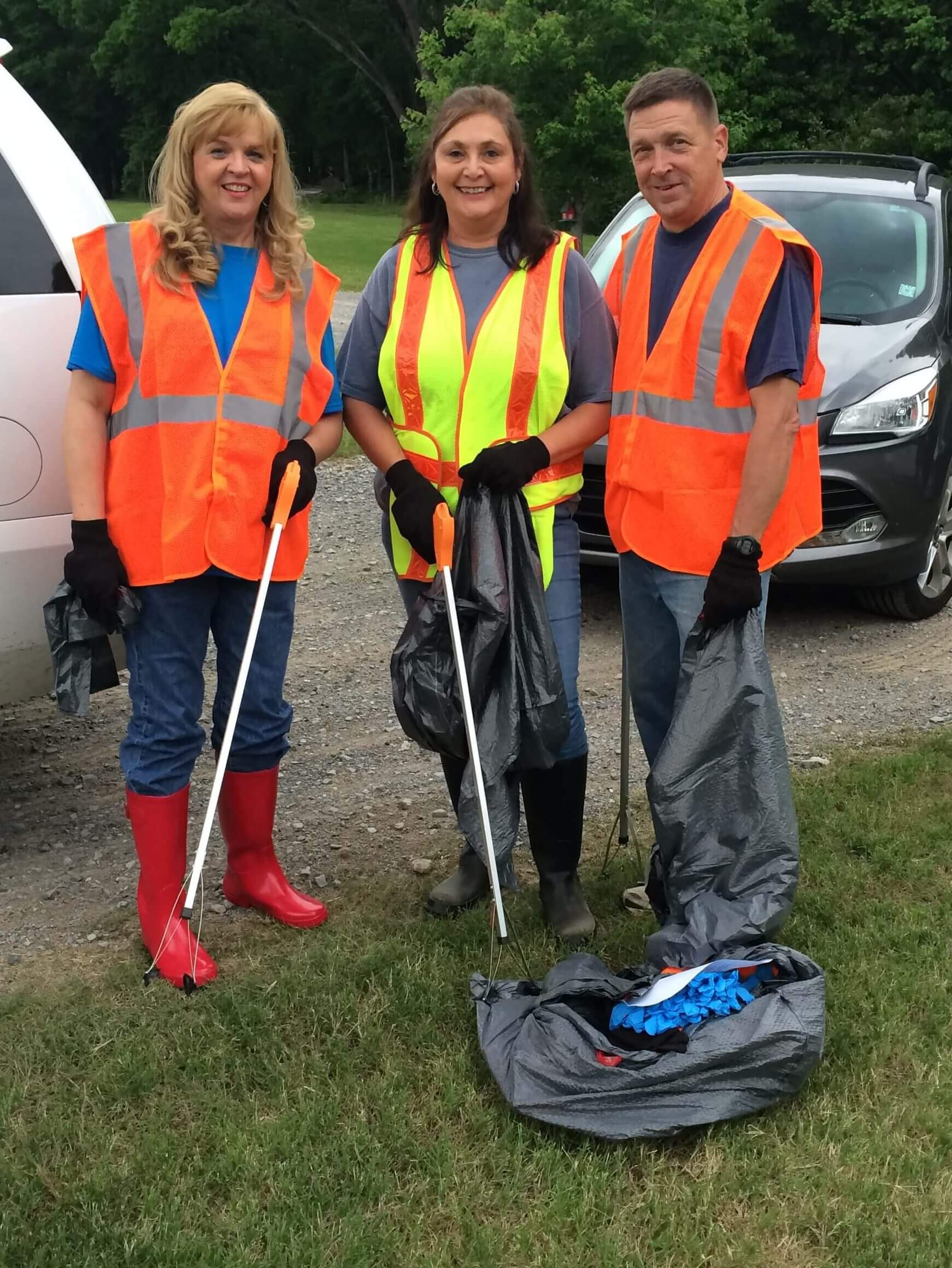 County officials are currently asking for volunteers to come forward to be involved and register in Saturday's push, especially groups, communities, churches, HOAs, families, and individuals to adopt an intersection or road to clean up during the weekend event.
Registered volunteers will receive a Cleanup Kit from the county. The kits can be picked up now through Friday, April 16 at the DeSoto County Administration Building, 365 Losher Street in Hernando.
"We are supporting those teams by supplying safety vests and litter grabbers, gloves, and garbage bags," Laughter said. "People can go to the website and sign up, set up a time to come pick things up here at the Administration Building and we'll give those supplies to them. We just ask that unused items be brought back to us."
Laughter also encourages teams because it means more community involvement.
"It gives them a sense of pride and ownership for what they have going on in their neighborhoods," Laughter said.
Beyond keeping your neighborhood neat and clean, Laughter explains there can be an economic benefit to the Cleanup Day and Week.
"I always tell the story of a certain location for a major industry," Laughter explained. "The industry's CEO visited the potential location, not in Mississippi, during the final walk-throughs. The CEO was in a limousine for about two miles but then told the driver to turn around to go back. The CEO told officials that he saw nothing but trash on the side of the roads. He said, 'We know you can't take care of your property so you won't take care of our industry, should we locate here.'"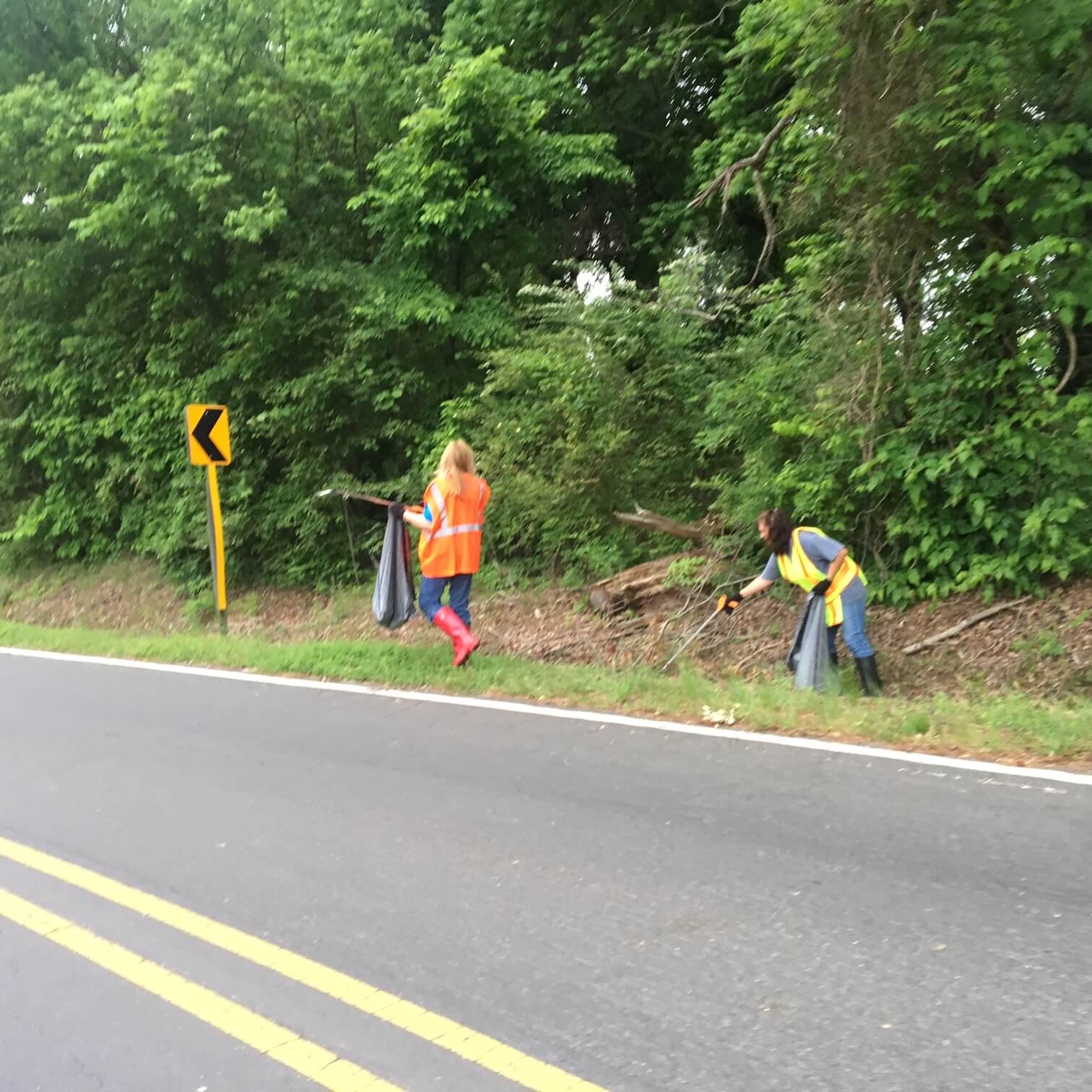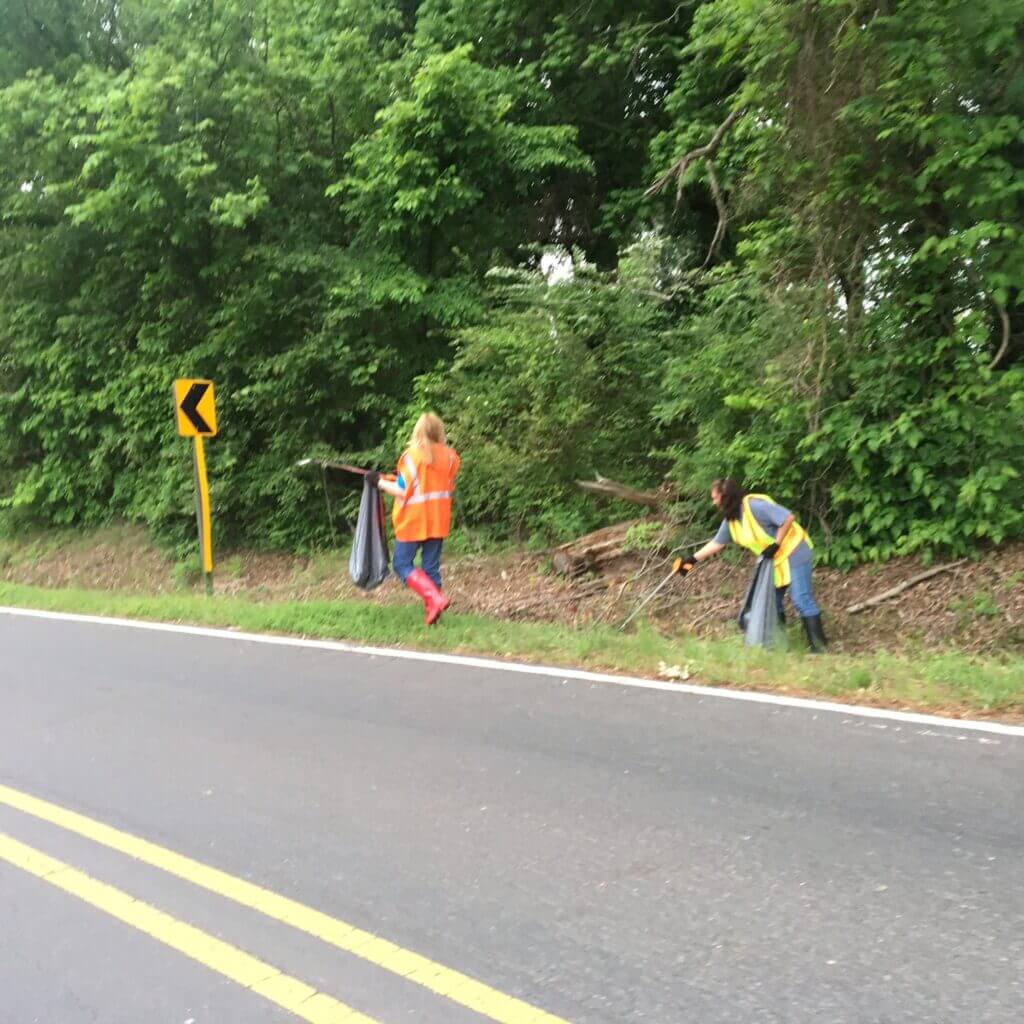 Laughter uses the story to show how industries can view potential locations and the economic benefits that can come with a clean and neat appearance.
During the upcoming week, April 17-24, the county will place 14 dumpsters in unincorporated areas for residents to put trash and garbage into. They will be emptied throughout the week.
The entire list of locations and what can and cannot be put in the dumpsters can be found on the DeSoto County official website.
"We've changed some of our dumpster locations," Laughter said. "We'll try one out for a year or two. If it's successful we'll leave something there but if it's not successful we'll change it around. Some of them are so successful we'll leave multiple dumpsters there on the site. This is something that the entire county participates in."
Laughter adds the county continually makes an effort to keep DeSoto County clean and beautiful.
"The Sheriff's Department and the Board of Supervisors have litter crews that run 40 hours a week and they run 52 weeks a year picking up litter on the side of the road," Laughter said. "It's an ongoing battle, but we've dug our feet in the sand and we're not going to give up. We're going to continue to encourage our citizens to be a part of that program."
Statistics also indicate that a clean area is also a low-crime area to discourage criminals. It encourages safety and raises property values.
Laughter also said Sheriff's Department detectives do investigate and prosecute illegal dumps that may pop up in the county.
Spring Cleanup Day and Week will lead up to the annual Household Hazardous Waste Day on May 15 at the Landers Center in Southaven.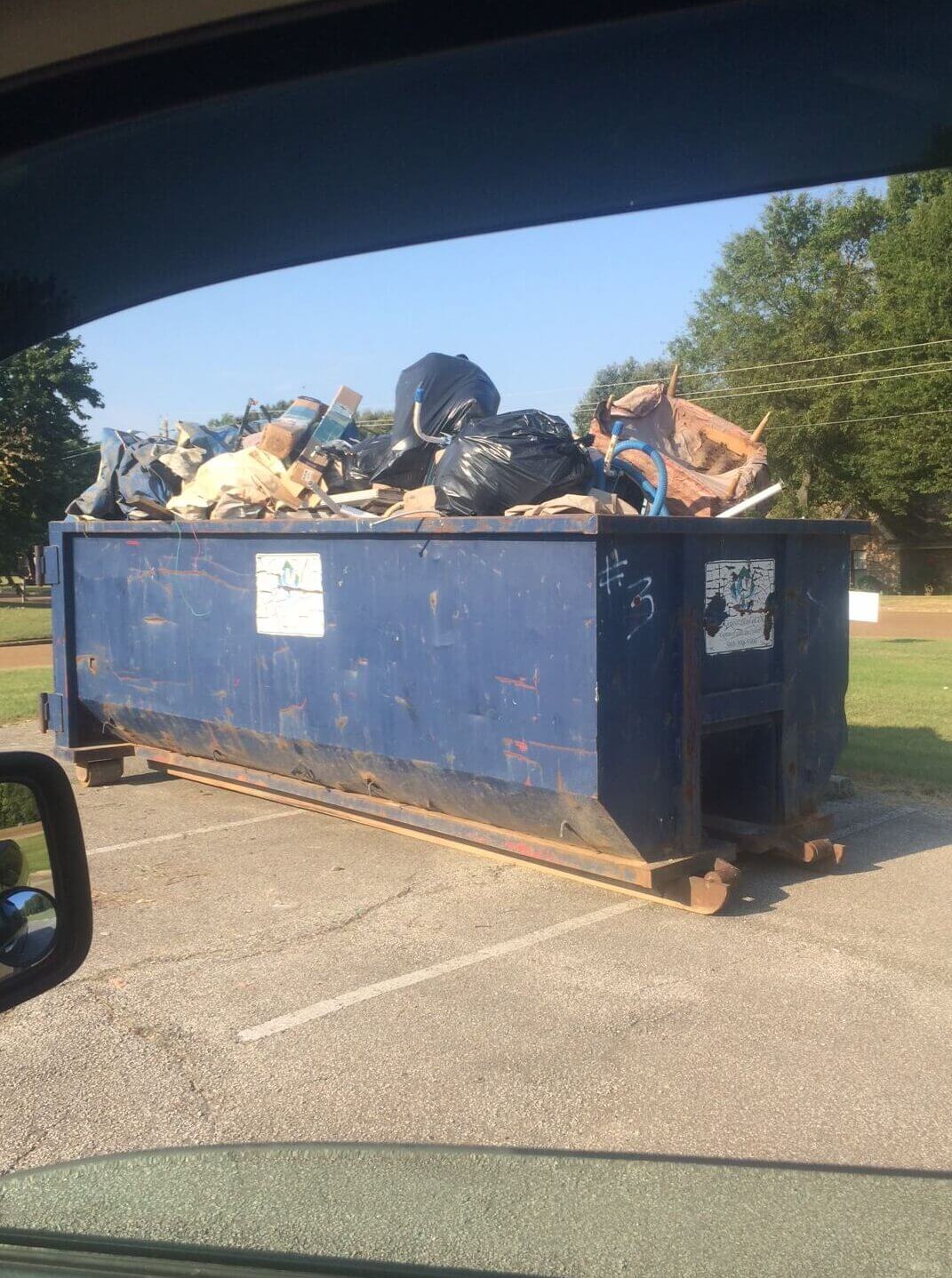 "That's where we take anything that doesn't go your regular garbage. We take aerosols, bleaches, any flammable liquid, antifreeze, lighter fluids, pesticides, herbicides," Laughter said. There is more on that list, which is also found through contacting the Environmental Services Department at 662-469-8152 or by email at EnvironmentalServices@Desotocountyms.gov.
"This is only for residents, not commercial entities," Laughter said. "This is for residential household hazardous waste."
Here are Additional Disposal Options Available Year-Round
E-Waste: Electronic waste that can't be placed with household trash. Items include:
· Televisions and computer monitors
· Computers and tablets
· Computer auxiliary devices
· Audio/stereo equipment
· VCRs
· DVD players
· Video cameras
· Telephones
· Fax and copy machines
· Cellular phones
· Wireless devices
· Video game consoles
E-Waste Locations:
· Central Maintenance Shop – 2339 Gwynn Road Hernando (Monday through Friday 7 a.m. to 3:30 p.m.)
· DeSoto County Administration Building – 365 Losher Street, Hernando (24 Hours)
· DeSoto County Rubbish Facility – 5255 West Sandidge Road Olive Branch (Monday through Friday 7:30 a.m. to 4:30 p.m. and Saturday 8 a.m. to 2 p.m.)
Oil Disposal Locations
· DeSoto County Central Maintenance – 2339 Gwynn Road Hernando (Monday through Friday 7 a.m. to 3:30 p.m.)
· Eastern Maintenance Shop – 10947 Highway 178, Olive Branch (Monday through Friday 7 a.m. to 3:30 p.m.)
· Northern Maintenance Shop – 5700 Delta View Road, Walls (Monday through Friday 7 a.m. to 3:30 p.m.)
· Southern Maintenance Shop – 8155 Boggan Lane, Hernando (Monday through Friday 7 a.m. to 3:30 p.m.)
Rubbish Pit
5255 West Sandidge Road, Olive Branch (Monday through Friday 7 a.m. to 4:30 pm, Saturday 7 a.m. to 2 pm) The Rubbish Pit is for disposal of non-household, non-hazardous items.
Examples of acceptable rubbish:
· Appliances
· Furniture
· Leaves
· Tires
· Tree limbs
Each citizen can make four free visits to the Rubbish Pit per month.