Driving DeSoto petition web push for growing highway need
Photo: Widening I-55 in DeSoto County, including this stretch near Hernando, has been talked about for years with little progress being accomplished. (Bob Bakken/DeSoto County News)
You've likely sat in a traffic jam on one of DeSoto County's major roadways, or even worse, been in gridlock after an accident on I-55 has closed the lanes for hours, and wondered aloud (or worse) why more isn't being done to widen the roads.
City and county leaders say it's not really been for a lack of effort and asking, and local officials are trying again to get state and federal attention to the ever-growing need of road construction and improvements for the state's fast growing county. But this time, they need your help and voice.
For years, discussions with congressional representatives and state legislative leaders have always included the need for more money to improve roads and highways entering the county. In particular, I-55, U.S. 51, and state Highway 305 are seen as major entrance points that have been grossly neglected. Few dollars have been earmarked for this part of the state, however.
Nearly 200,000 vehicles a day travel those three roadways, with I-55 alone carrying an average of 75,000 cars a day. About 22,000 vehicles daily use state Highway 305, now a major north-south connector between U.S. 78 and I-269 in Olive Branch.
There can be several days in a row where accidents occur on I-55 because of heavy traffic.
Workers, residents, tourists, truck transportation and everything else for DeSoto, Tate, Panola, Lafayette and many other locations use the highways each day.
Meanwhile, DeSoto County ranks among the high-growth counties in Mississippi and the region. The road improvements are not meeting up with the growing demand.
"We are on a growth pattern that is outpacing the rest of the state," said MDOT Northern District Transportation Commissioner John Caldwell of Nesbit. "The more people we put in here may be a good thing, but it means more traffic and more challenges, and we need to find a way to serve those needs as they grow. Our traffic flow is outpacing the national average," adding that DeSoto is among five counties in his 33-county district that outpaces the national average.
With the growing frustration that highways are not expanding as they should, local and county officials think it's time Jackson and Washington hear from the people who use the roads. just how bad the situation really is.
An online petition website, drivingdesoto.org has gone live where residents can learn more about the problems and sign a petition that will be taken to future meetings with state and federal officials.
According to the website, North Mississippi cities and counties are suffering from lost opportunities to grow jobs and population due to these outdated highways.
"The goal of the Driving DeSoto website and initiative is a grassroots team effort by local officials to get citizens and business leaders impacted by these at-capacity roadways to send a united message to our leaders in Jackson and Washington, D.C. that we must receive State and Federal support to address this issue," said Olive Branch Mayor Ken Adams. "Not only are these major roadways the gateway to the State of Mississippi from the north end of the state, they are integral to the national commerce movement."
Adams pointed out that DeSoto County accounted for 50 percent of the population growth among all 82 counties of Mississippi in the last census.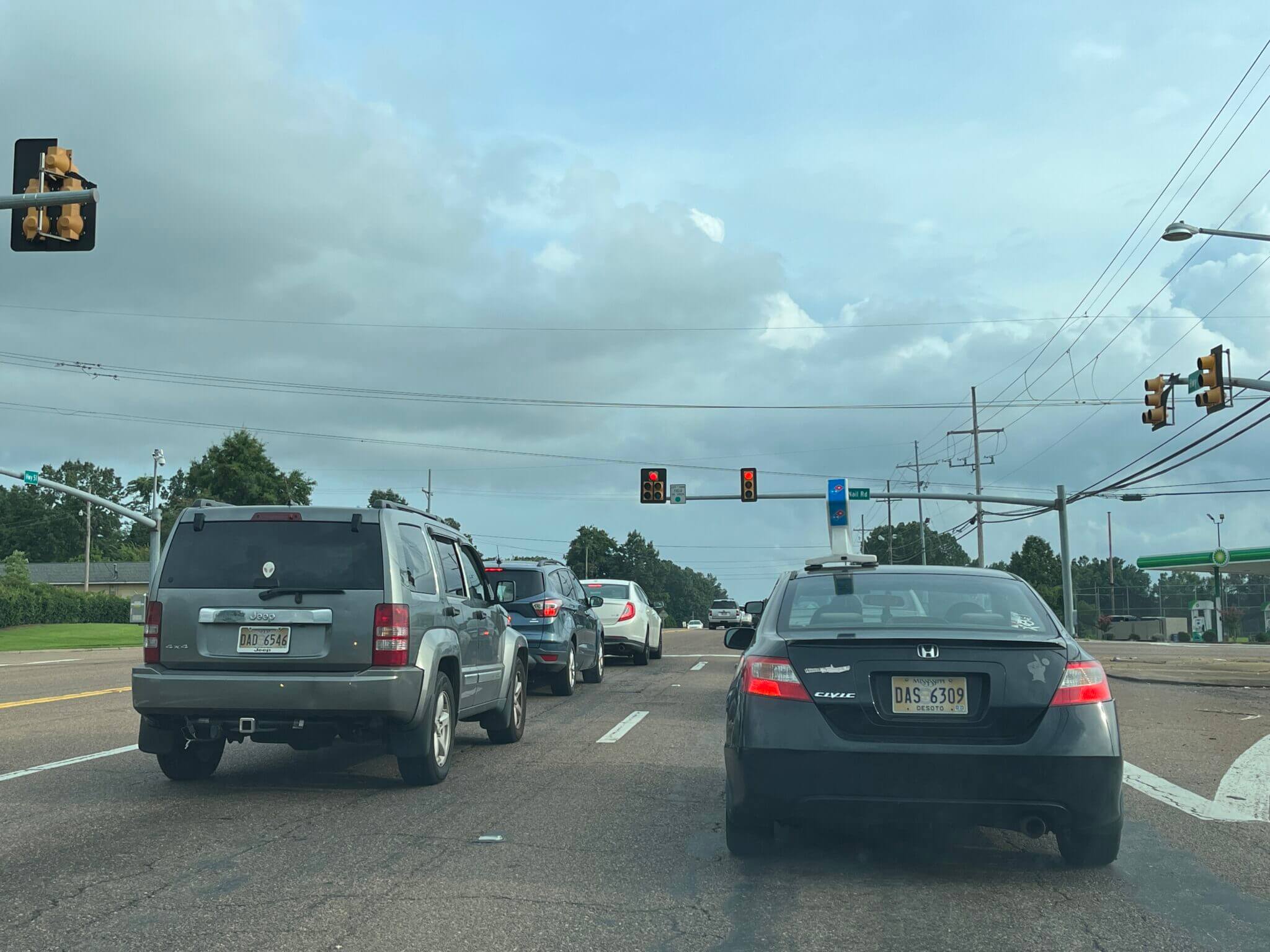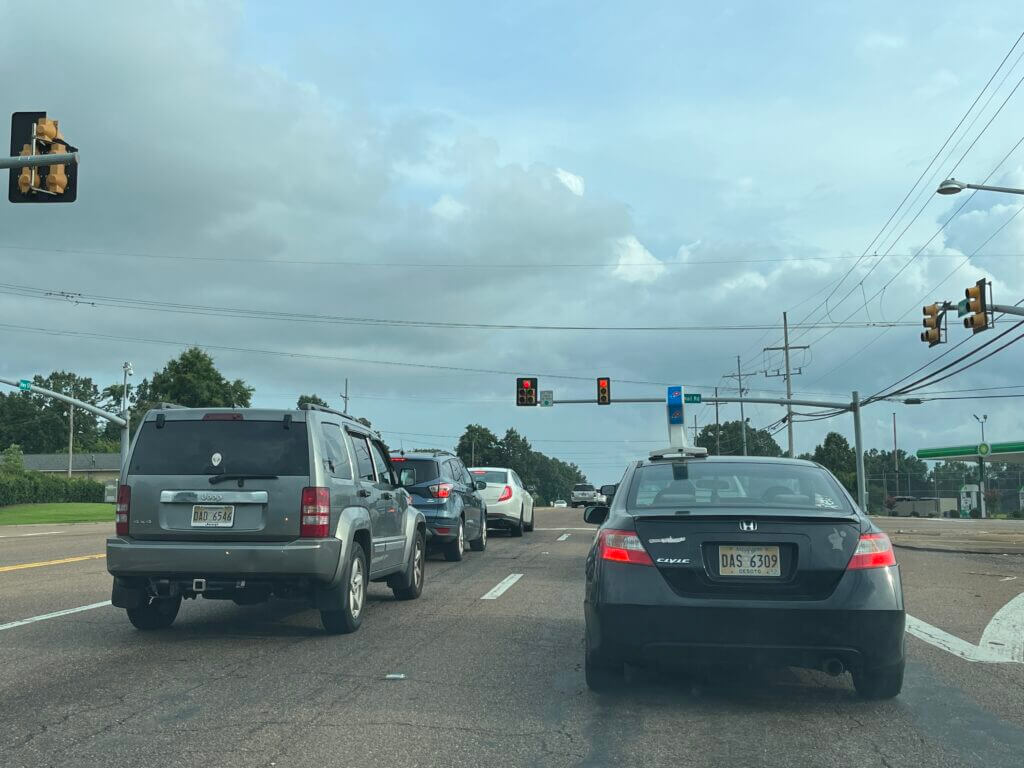 Horn Lake Mayor Allen Latimer noted that city leaders again tried to get state funding passed in the last legislative session without success.  
"The requests to the state for assistance in upgrading those three roads were made in the last legislative session," Latimer said. "Unfortunately, no funds were allocated to these projects. DeSoto County and its municipalities are a vital component of the economy of Mississippi."
For his part, Caldwell is happy to see this effort try to bend the ear of state and federal leaders. He knows how difficult it is to get money for these projects.
"I think a grassroots effort is going to be something that maybe the Lt. Governor and Speaker of the House might pay a little more attention to it," Caldwell said. "All of us, including politicians, would love the quick fix, but there's no quick fix. These are projects that are going to take big money. I think the squeaky wheel will get the grease."
Caldwell added that part of the money squeeze in Jackson has come because the state highway department budget it receives is not pacing the demand for more and widened highways.
"Our dilemma is for funding for highways like the U.S. Highway 51, I-55 and others, all that funding is predicated on fuel tax, which has been dropping off over the years," Caldwell said. "In the last 12-24 months, we're sitting on a $1.426 billion budget and 12 years ago it was $1.2 billion. We're just not getting the revenue it takes to do projects of that size, in the number of miles that are needed."
Proponents of the Driving DeSoto plan want to see I-55 widened in three phases. First would be widening I-55 from Goodman to Church Road. Second would be widening I-55 from Church Road to I-269 and the third phase would be I-55 widened from I-269 to Hernando.
The proposal for Highway 51 would be to widen that roadway from Church Road south to Green T Road at the north edge of Hernando. State Highway 305 would be widened from U.S. 78 south to I-269.
Caldwell said some movement on the first phase of I-55 widening is actually being done. But he added that funding for even that is going to need some creativity.
"We're doing the final engineering of widening I-55 from Goodman Road to Church Road," he said. "We're getting the utilities moved right now and it's within reach but we still need money for that. A local push to bring attention and the need to the Lt. Governor and the Speaker of the House, the Governor and the leadership in Jackson is an important message to be carried."
DeSoto County Supervisor Lee Caldwell believes many in Jackson or Washington haven't recognized the need because they are not experiencing it daily.
"We're the fastest growing county in the state of Mississippi," she pointed out. "We grew by 14 percent over the last 10 years while other counties lost growth, and with that in mind, it has made a huge and stressful impact on our infrastructure. If you're not here to experience it, sometimes it may be easier to overlook it."
She compares the possibilities here to the people of Whoville in the Dr. Seuss' book, "How the Grinch Stole Christmas," by saying when the people of Whoville all sang together with one voice, it got the Grinch's attention.
Caldwell is not calling the state and federal government grinches, but says if everyone in DeSoto County could exclaim the need through the Driving DeSoto petition drive, that one voice may bring back presents in the form of funding for better and widened highways.