Daytona 500 champ welcomed home to Olive Branch
Olive Branch honored a hometown champion Monday afternoon, March 20, as Daytona 500 winner Ricky Stenhouse Jr. returned home for the city to celebrate him.
Stenhouse, a native of Olive Branch, claimed the NASCAR Cup Series championships on Sunday, Feb. 19, his first Daytona 500 win, but as Mayor Ken Adams, an avowed race fan noted, it was not Stenhouse's first Cup victory.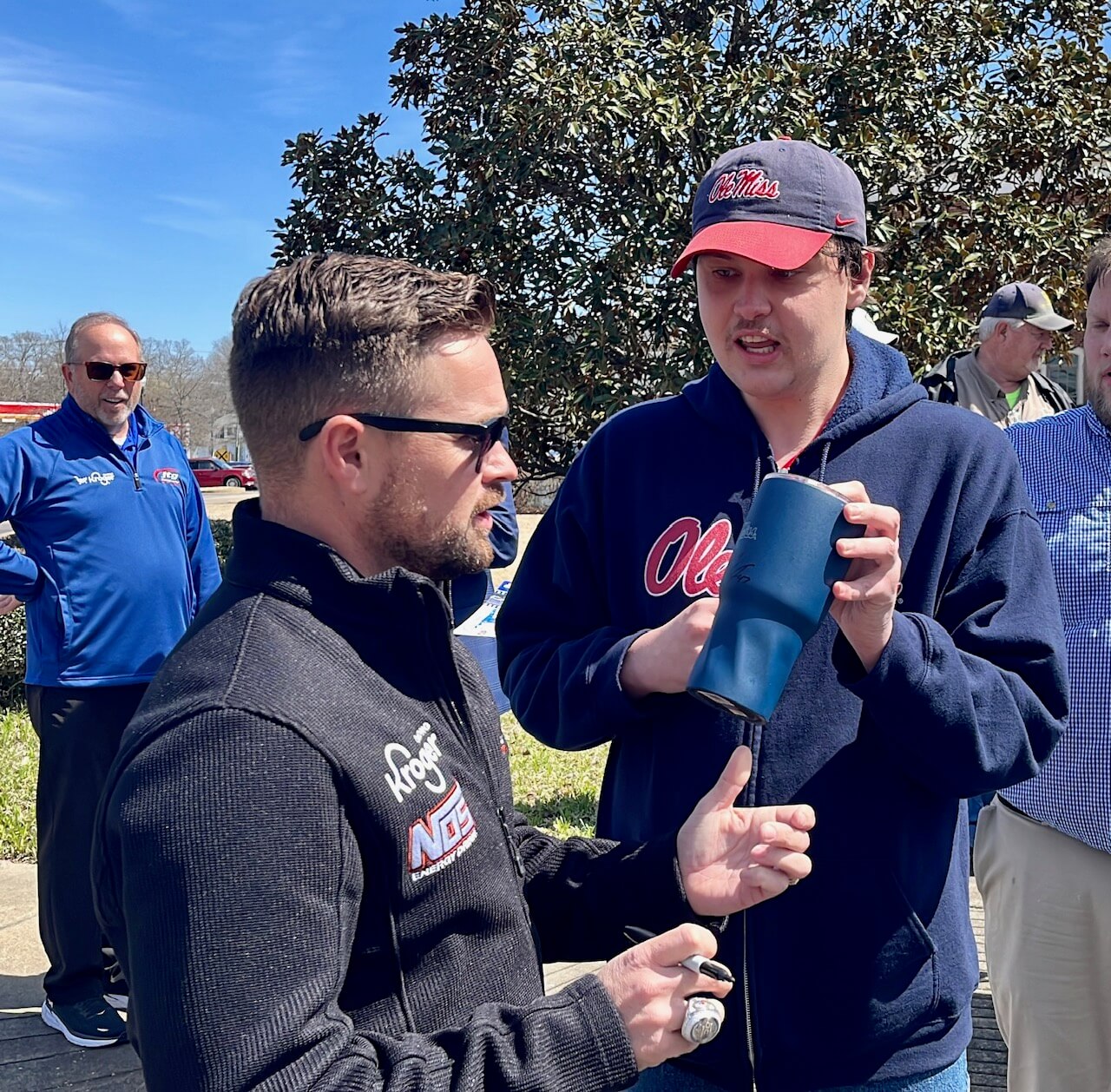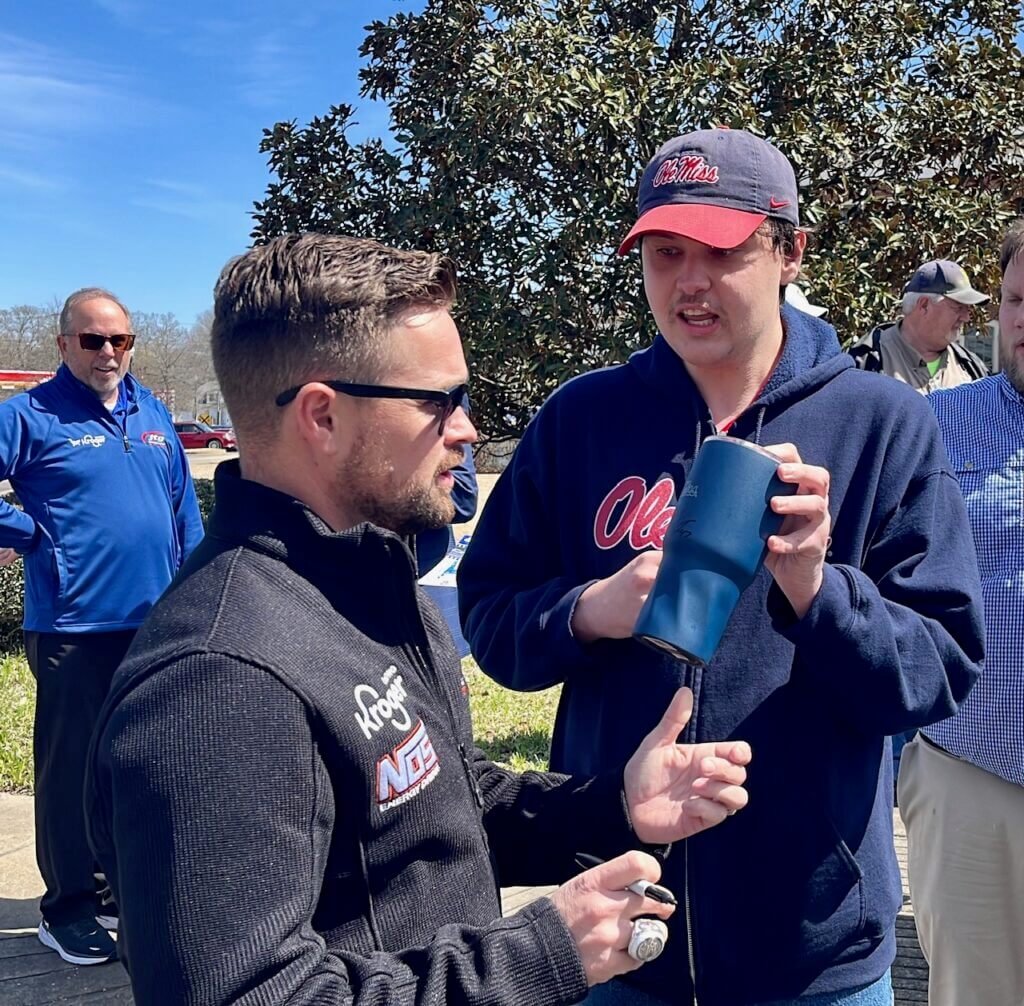 "While Daytona was not Ricky's first Cup win, because I was at Talladega in 2017 for that first Cup win cheering you on in the audience, this (Daytona) is an awesome win," Adams said. "This is the pinnacle of racing."
The Daytona 500 is considered the Cup Series season-opening race each year and has done so since February 1982. Stenhouse was declared this year's race winner when he had nudged ahead of reigning Cup Series champion Joey Logano just as a yellow caution light had flicked on. A crash had caused the caution light to go on at Lap 212 and officials later ruled Stenhouse the race winner.
"This is the most prestigious race on the NASCAR circuit, and it's a race that all drivers covet to win," Adams said. "Olive Branch is proud of you and thankful that you and your parents continue to call Olive Branch home."
Stenhouse said he was grateful for the warm welcome his native Olive Branch gave him.
"It's always cool to come back home," Stenhouse said. "Y'all went out for me and I appreciate that. It's so cool to call Olive Branch, Mississippi home. I've grown up here, obviously my parents still live here. It's a great place to grow up, a place that I enjoyed, playing sports, racing go karts, and working in the shop with my dad to help me get to where I am today."
Stenhouse received the Key to the City, and a ribbon cutting and sign unveiling was held for the checkered segment of the street in front of City Hall.
"To finally be able to win an amazing race, the Daytona 500, to represent this city and everybody here is special, " Stenhouse said. "My racing career keeps growing and every time I come back, the city is doing the same thing."
From City Hall, Stenhouse went to the Olive Branch Kroger store on Goodman Road to meet with fans and then went to FedExForum to be part of a celebrity event during the Memphis Grizzlies' basketball game.
The event was held on Monday, March, 20, because this is an off week for Stenhouse in a grueling 38-week NASCAR Cup Series schedule.