County officials celebrate Justice Court building addition
The DeSoto County Justice Court building has been open since mid-July, but late Monday afternoon officials held a ribbon-cutting ceremony to put a final stamp on the new $8 million facility.  
The 24,500 square foot facility is now located in Hernando next to the Adult Detention Center and has been two years in the making. Justice Court was previously held in Southaven at a courtroom on U.S. Highway 51.
Supervisor Jessie Medlin was one who pushed for the move.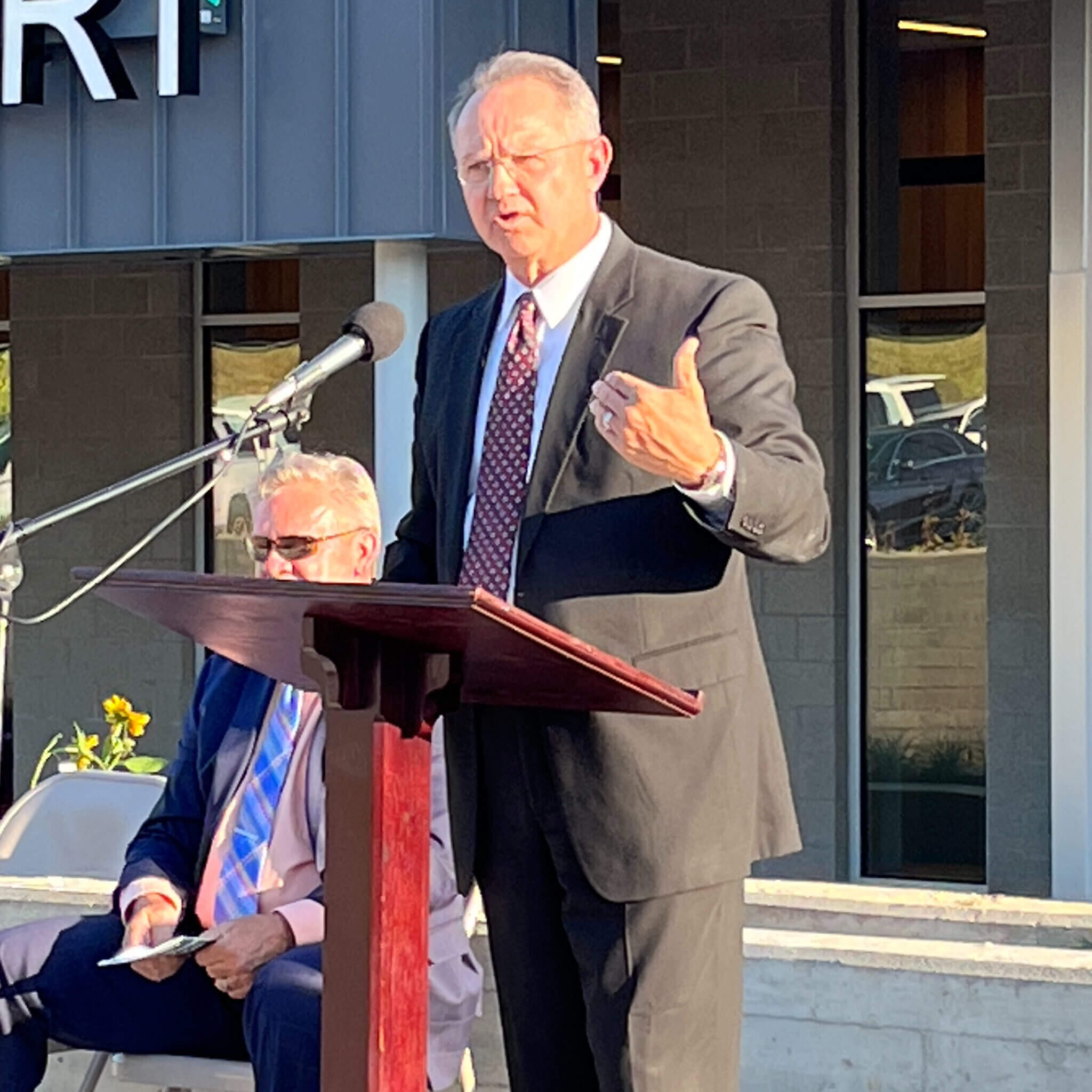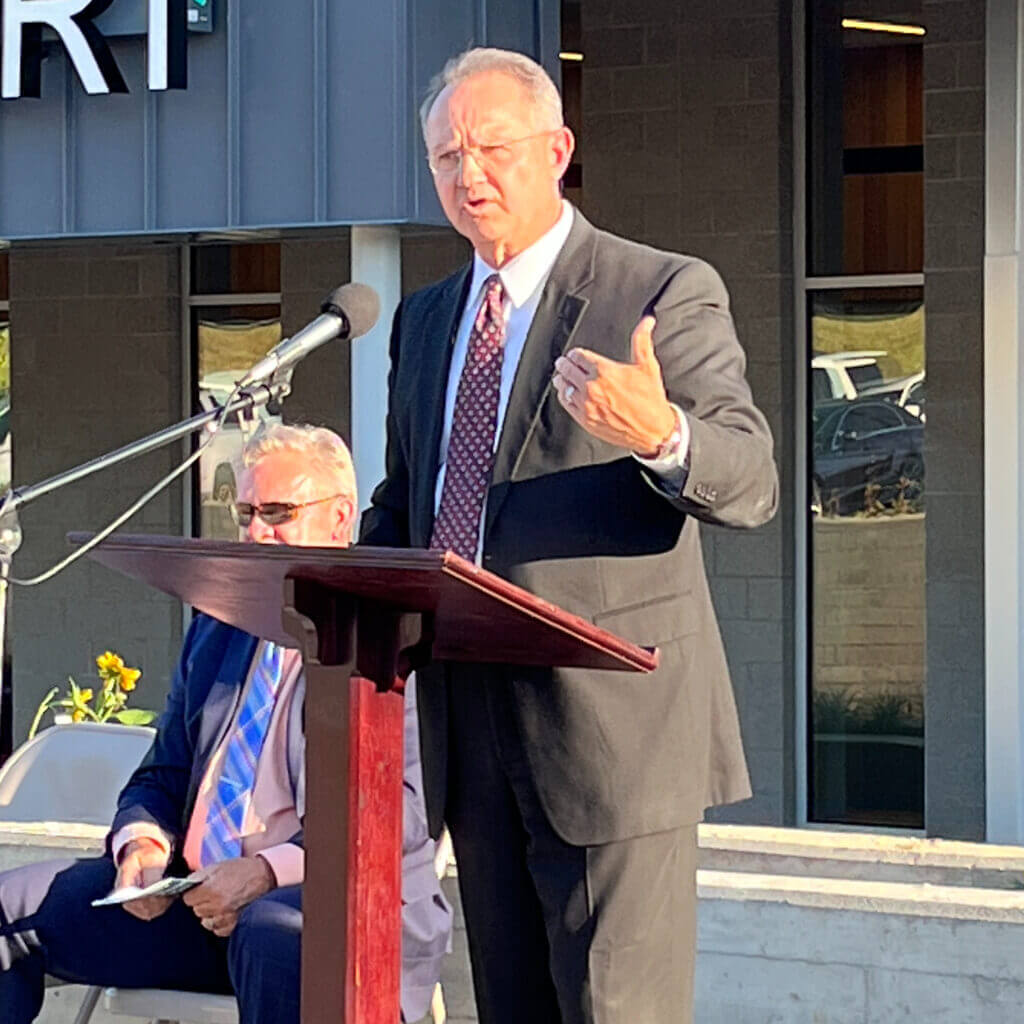 "I just think all of the court proceedings should be in the county seat," Medlin said. "It's where it needs to be now."
With the increase in population resulting in an increase in caseload, the Justice Court building accommodates those expected increases and also makes the court experience more efficient.
The Justice Court center is a busy place with an average of 1,600-1,800 criminal cases each month and another 600-650 civil cases per month.
There are two courtrooms in the facility, one for justice court and another for drug court and lunacy court.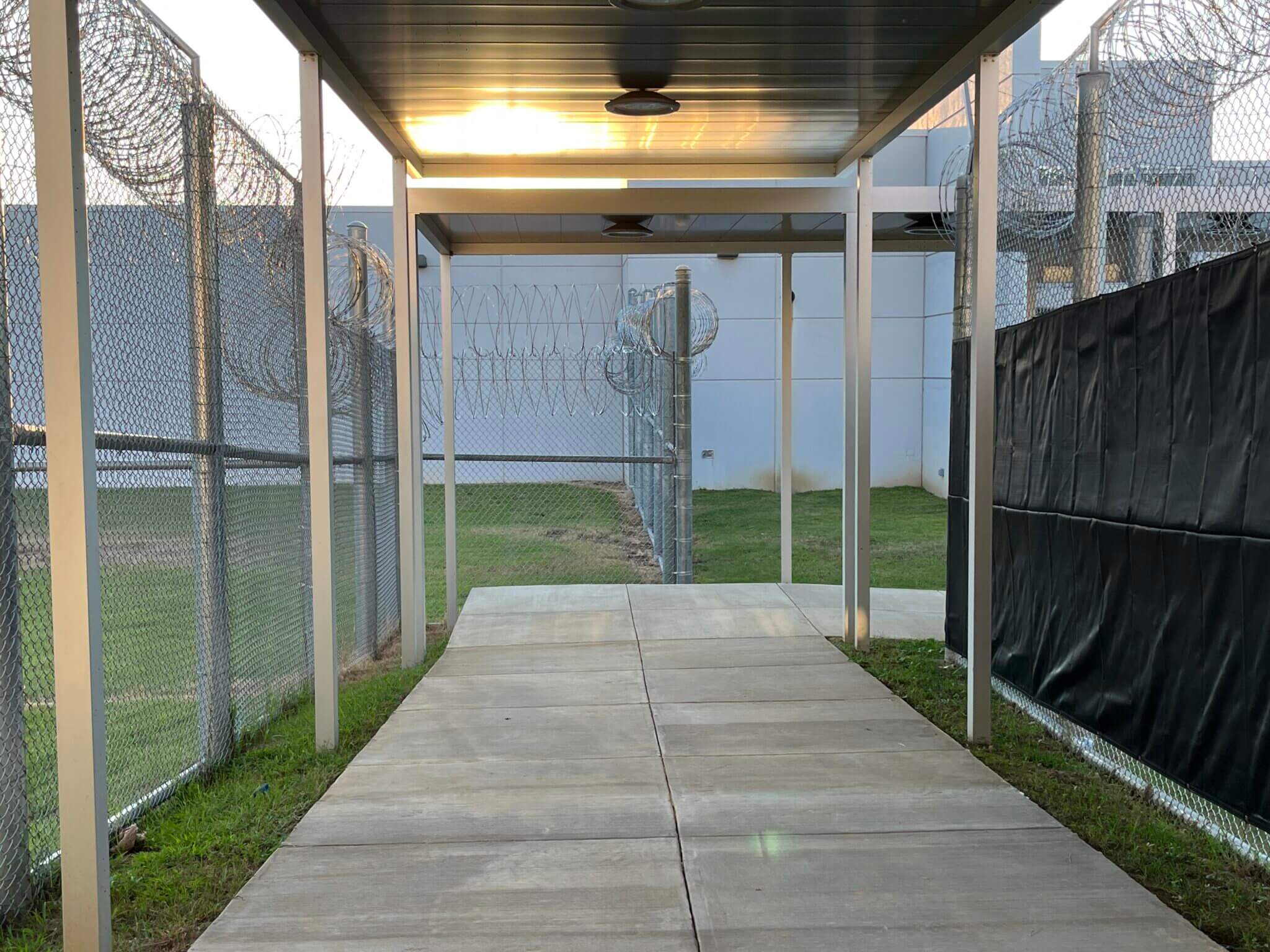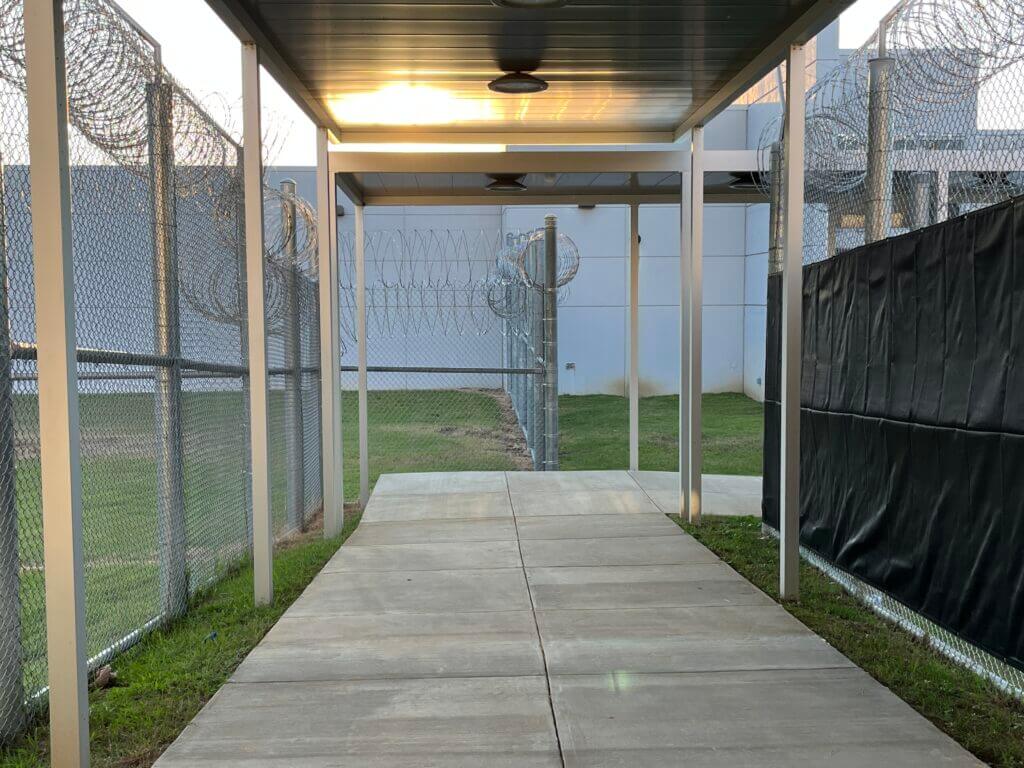 The increased security is highlighted by a sallyport walkway between the jail and the court building. That means no more transporting prisoners between the jail and the court in Southaven, which makes the transportation more secure and saves money and time.
The new facility also includes a video visitation area where people can virtually visit with inmates next door.
Supervisors President Michael Lee said, "We understand the need and the security for not just our officers but for all of our citizens. The key was that we build a facility that is secure, is safe, and is a state-of-the-art facility.