City Hall Cheesecake a sweet part of DeSoto County
The story of City Hall Cheesecake is a sweet one, beyond the cheesecake that attracts many to its three locations, in Silo Square in Southaven, a franchise location in Oxford, and the original shop now on Commerce Street in Hernando, where the previous owners moved it from a small shop near the Courthouse Square. The first City Hall Cheesecake was in the original City Hall building in Hernando, hence the name.
When Vance and Kim Daly saw the shop they frequented for "date nights" to get some time away from their six children was for sale two years ago, there was something in them that said they needed to make City Hall Cheesecake their business.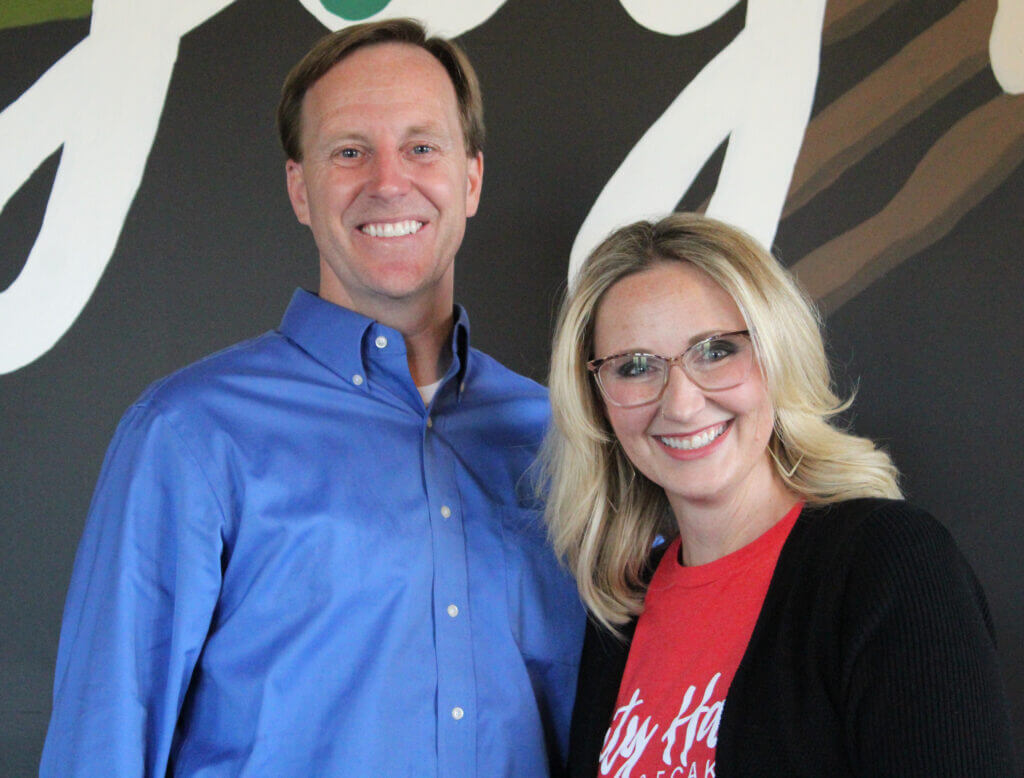 The desire seemed a bit unusual because they had no business experience and no background making cheesecake.
"We are living examples of a five-year plan gone wrong," Kim Daly said. "We each had our own visions of where we thought life would take us and this is not it."
The Dalys had other plans for their lives. Vance continues a legal practice in Hernando and Kim had a vision for herself in an educational career. Before cheesecake however, a man entered their lives that had them thinking beyond their career paths.
"I came to DeSoto County to work for DeSoto County Schools and the ultimate dream was to work toward becoming superintendent," she said. "I was on that path working to make that happen and the Lord very graciously interrupted my journey and his (Vance's) journey as well when we came into contact with a homeless man in DeSoto County 10 years ago."
Meeting Mr. Larry, as the Dalys called him, led them to start a homeless ministry called LoveWorks 25:40, with the name based on the Bible verse found in Matthew 25:40. Mr. Larry was washing dishes for the old Blue Daze Bistro on Commerce Street. 
"That man was living in a mini-storage unit with no heat or electricity," Kim said. "It was cold and we had plenty of room in our house, so we invited him to dinner at our house. The next day, it was still cold and he needed a place to stay, so he spent another night, and then another one, and so on. Over the course of about a year, or so, Mr. Larry agreed to become a part of our family. God used Larry to completely change the trajectory of our lives."
As people were pointed to the ministry for help, the Dalys learned a component imperative to getting them back on their feet was to find work.
Most of the people were homeless, recovering from addictions or leaving rehabilitation as they tried to return to a normal life. Because of their past, they were people not being given many second, third, or even more chances.
As they were attempting to assimilate recovering people with jobs, City Hall Cheesecake came up for sale.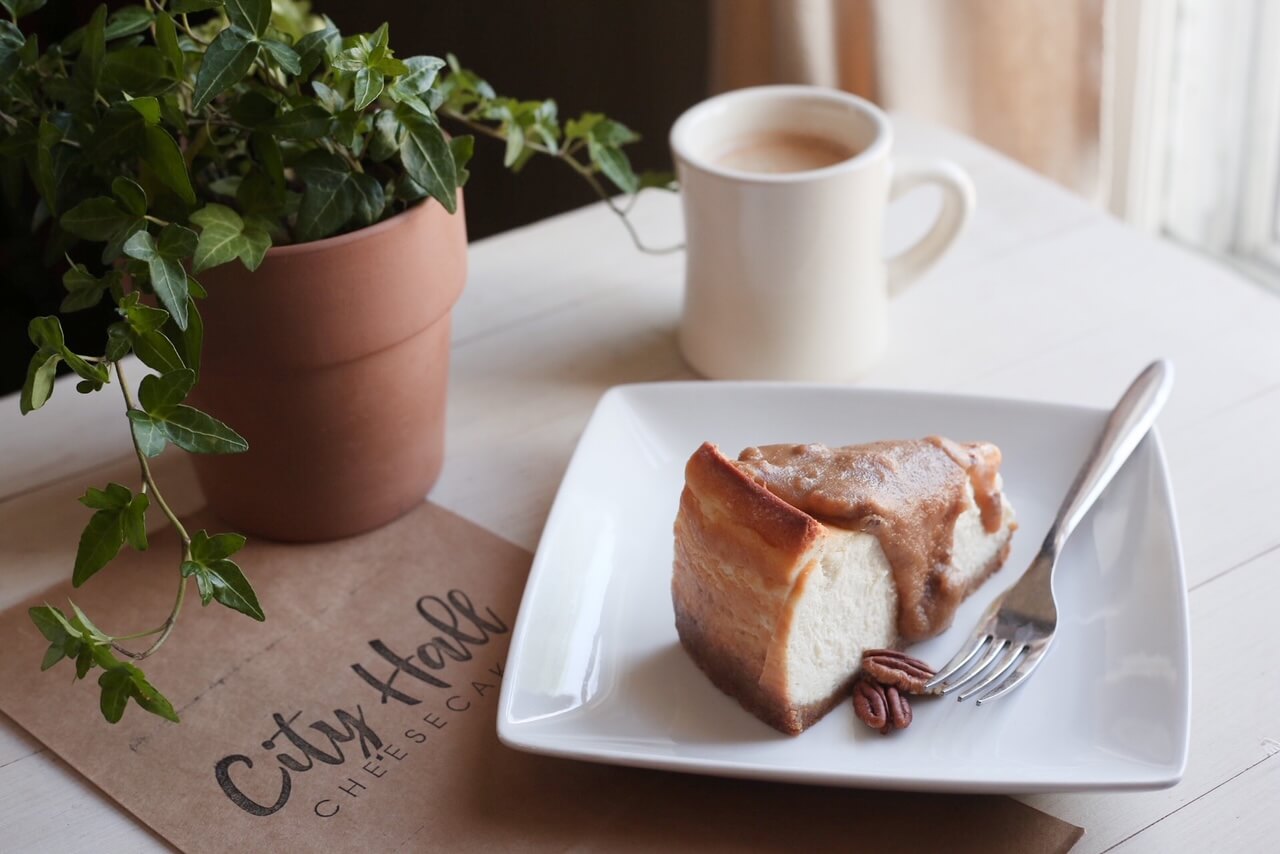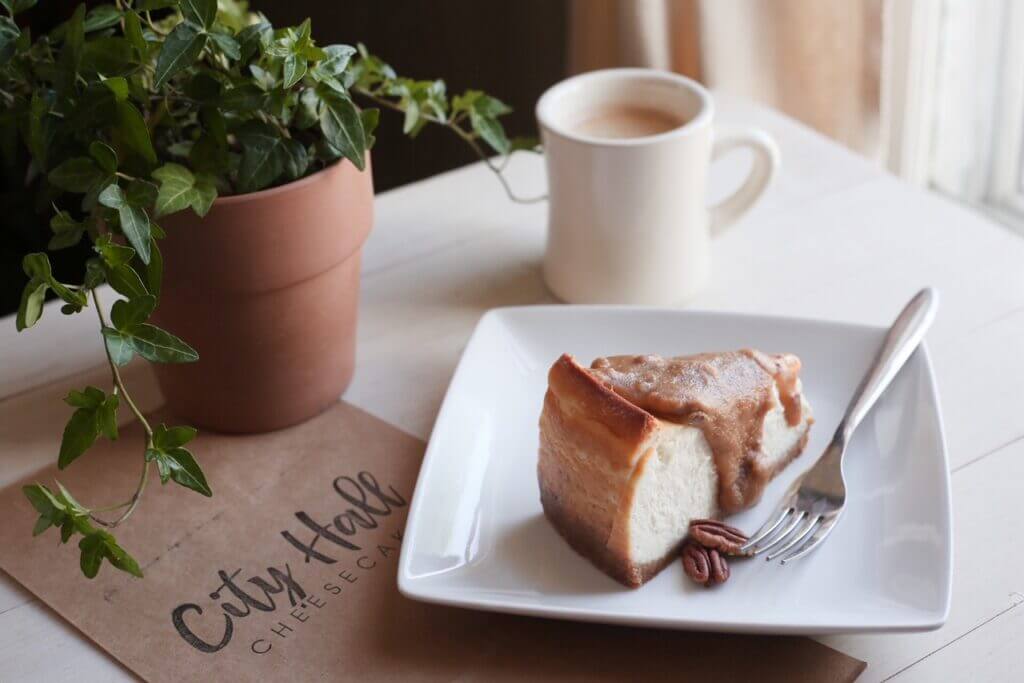 "We jokingly said 'we should buy it, ha ha ha,'" Kim said. "We toyed with the idea and spoke with the owner about it, but had no idea about what it would really entail. After that first meeting it never really got off our minds. After a couple of days we pulled the trigger and decided we're going to figure this out. We bought the place and I had no idea of what I was getting myself into."
The education into the cheesecake business quickly became on-the-job training.
"We have had our hands in the metaphorical pot for only two years," Kim said. "Prior to purchasing City Hall Cheesecake I had never made a cheesecake or had a desire to make a cheesecake. I had no kitchen experience, no restaurant experience, no business experience, period, and was happy as a lark."
But the shop has grown from two employees now to 27, and from the Hernando store to opening a franchise location in Oxford and recently starting the third shop in Southaven's Silo Square off Getwell Road.
"The girl who is running this shop for me (on Getwell) came straight out of rehab," said KIm. "She was getting out of rehab for heroin addiction and it was the first job she worked. The first day she ever worked sober was her first day of employment at City Hall Cheesecake. She worked for me for a year at the Hernando location, now she runs this location and I don't know what I would do without her."
Vance called the Oxford addition another "God story."
"Within the first year we had former missionaries needing a job in town and she started working for us in Hernando," Vance related. "She grew up in Oxford and said she felt the Lord was leading her to do this in Oxford. It just opened up a door so now there's a City Hall Cheesecake in Oxford."
Encouragement from Silo Square developer Brian Hill is what led the Dalys to open the Southaven location.
"This was just such a natural fit," Kim said. "He (Hill) is about community. Just walk the streets here. It feels like you are in Mayberry and when you're out here it feels like hope is on the horizon."
To make sure the product has the same tasty consistency, all of the product in Southaven is baked in a larger kitchen at Hernando and brought to Silo Square.
All the while as the name and the shops grow, the Dalys keep their desire to provide jobs.
"Our goal is just to continue to provide employment," Kim said. "If we can do it, why not, and why not offer a great place to work? We pray daily that God blesses this business abundantly, but to also give us generous hearts where we give more than we get."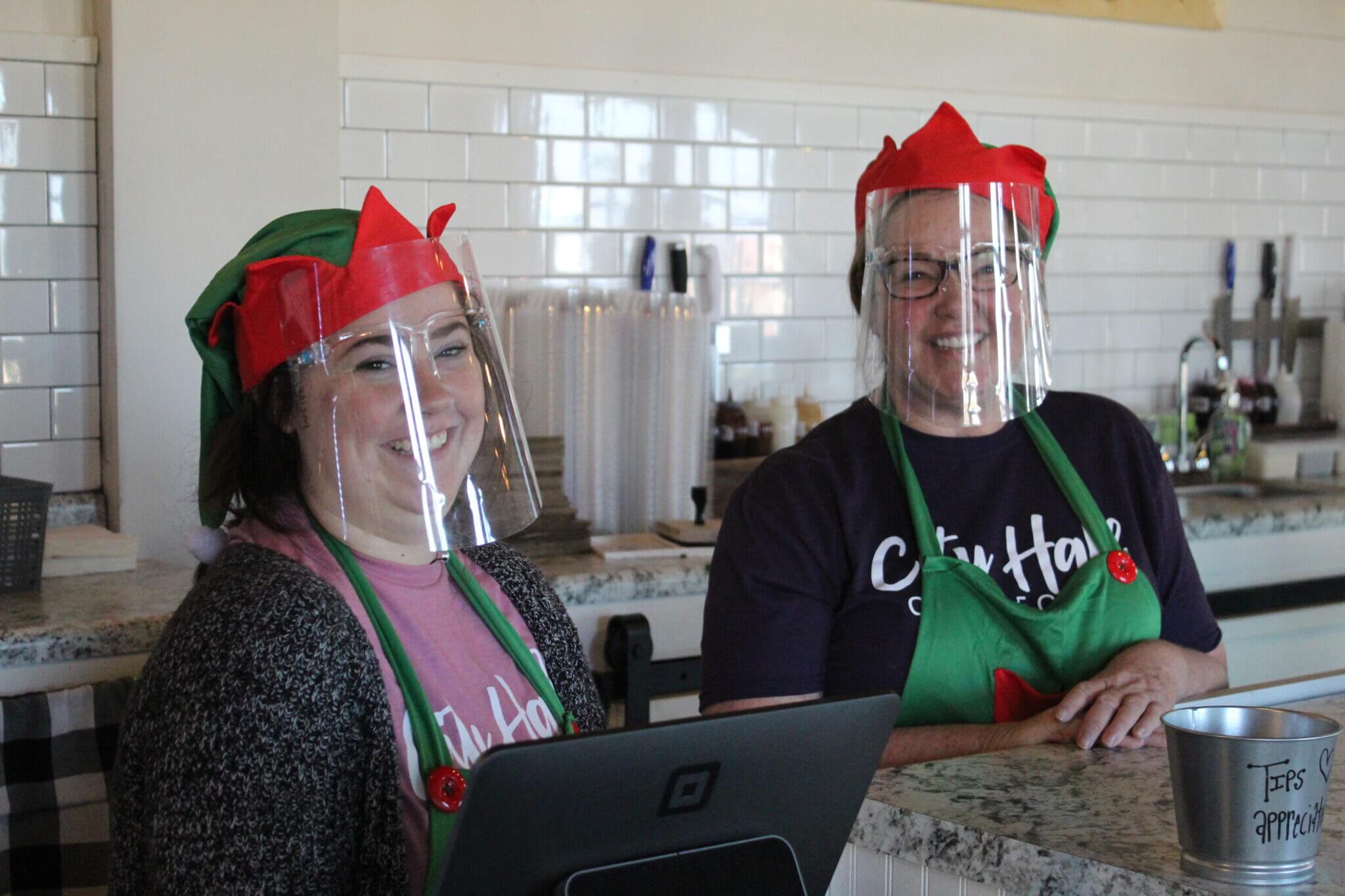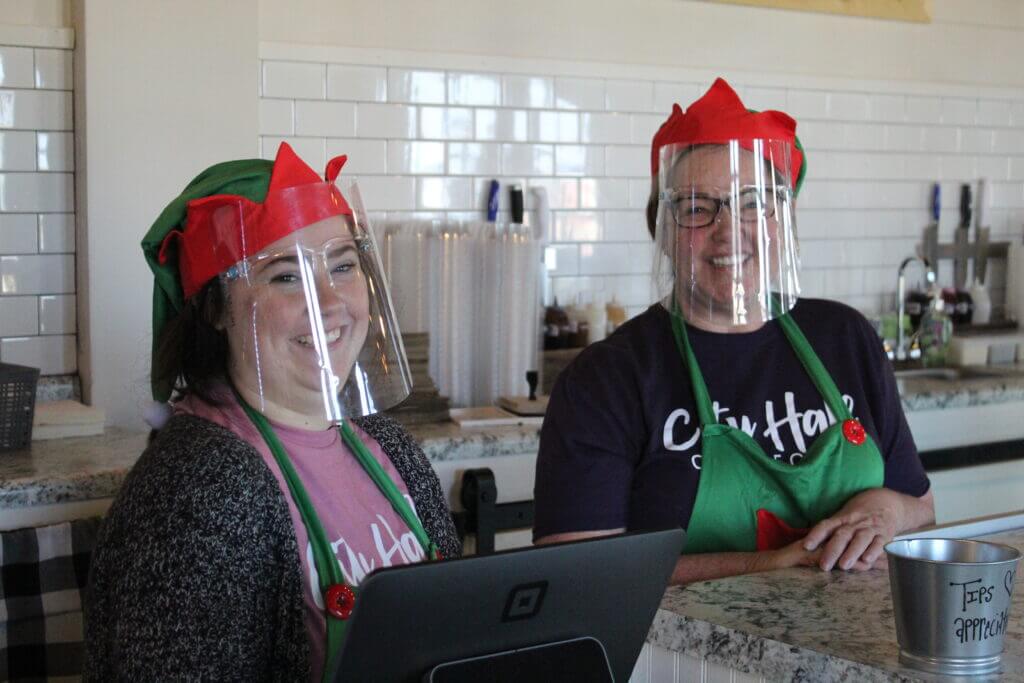 As far as cheesecake is concerned, there are over 100 different varieties to tease the palate, ranging from "your classic tall New York cheesecake to crazy stuff," Kim said. "Pretty much if you dream it up, we will make it happen. We're kind of known for the outlandish things that we do. If it's sweet, we're here for it."
City Hall Cheesecake is open Monday-Thursday from 11 a.m.-8 p.m. and until 9 p.m. on Friday and Saturday, closed Sunday.
"Yes, we're about cheesecake, but the cheesecake for us is being a vehicle to offer people an opportunity at a second chance," Kim said. "This is our opportunity to love people well and to have the kind of business that would be a fun business to work but it would be more than about your paycheck."