Blaze guts Walls apartments before Christmas
Eight families are without homes but have felt the Christmas spirit of the South from around the area after a fire Tuesday gutted their residences inside the Laurel Park Apartments in Walls.
Walls Fire Chief Mike Hancock said his department received a call about 1:15 p.m. of the blaze burning at the apartments, located at 6800 Highway 161.
Hancock said his firefighters were on the scene within five minutes and had the fire under control within 25 minutes of their arrival. The Walls department received help from other departments in the area who came to assist. Those assisting included firefighters from Eudora, Nesbit, Bridgetown, Horn Lake , Southaven, and the DeSoto County office of Emergency Services.
There were no injuries to the people living inside, who got out safely, and to the personnel working to put the fire out, which Hancock said started on one of the second floor balconies and spread to another balcony.
Windy weather was a factor in putting out the blaze, Hancock said.
"We had high winds out of the south with winds blowing about 15 and gusting to about 25 miles per hour," Hancock said. "Those apartments have a common attic in them. When we pulled up, we had two balconies on a fire, a breezeway on fire and a fire coming out of the roof."
The DeSoto County Fire Marshal was in the process of determining an official cause of the fire, Hancock said.
Wednesday, firefighters were in the midst of gathering clothes and goods for the families displaced by Tuesday's fire. Hancock said the response has been overwhelming.
"We've got more clothes than any of the families will ever use right now," Hancock said. "Checks, gift cards, or make a check out to the fire department and we'll get it out to the families. We're working with the local pastors of the town and the Town Mayor (Keidron Henderson), for gift cards, anything like that because we have more clothes donations than 20 families would use. The Christmas spirit has definitely shown that it is alive in the South."
More information and photos from the fire are available on the Walls Fire Department Facebook page.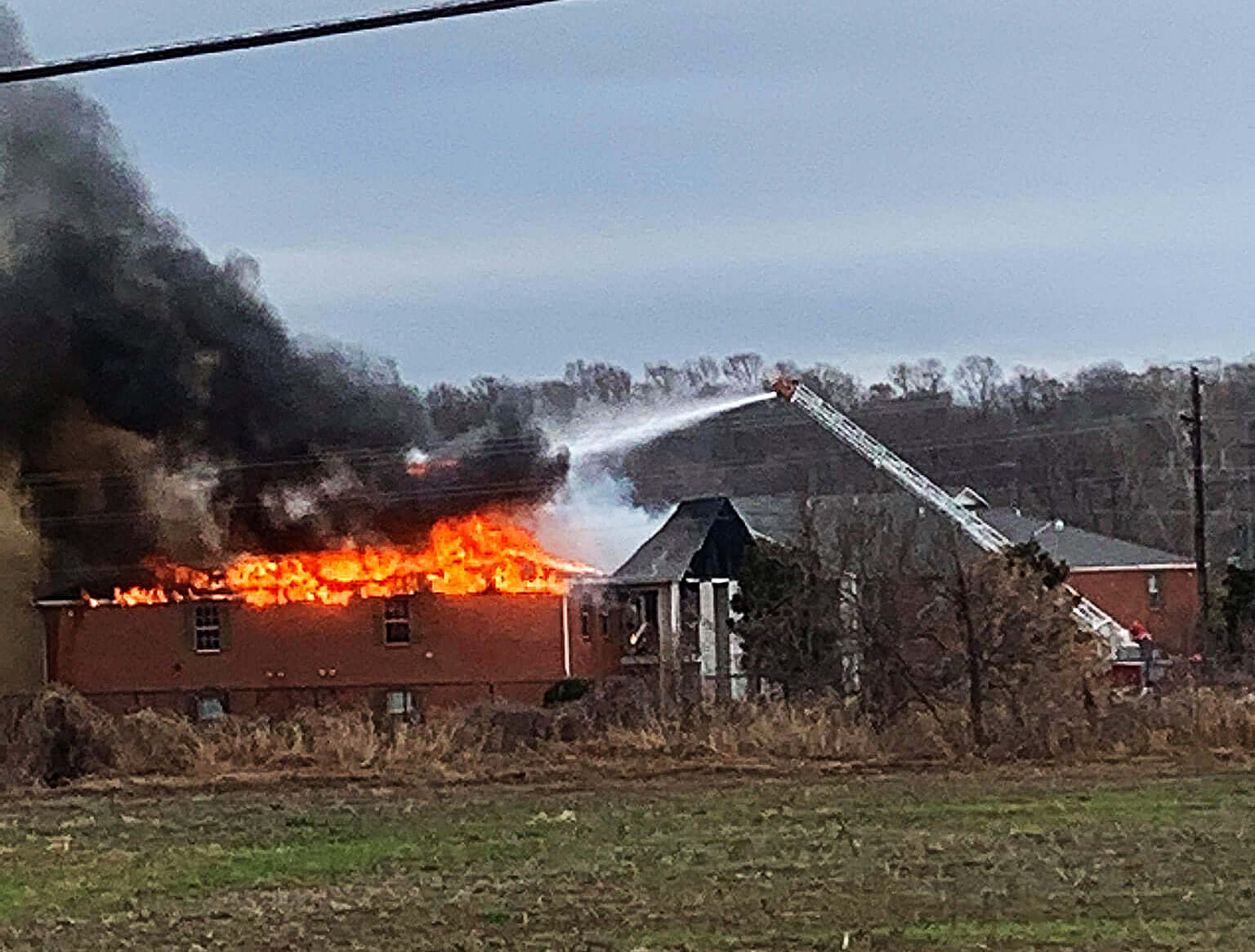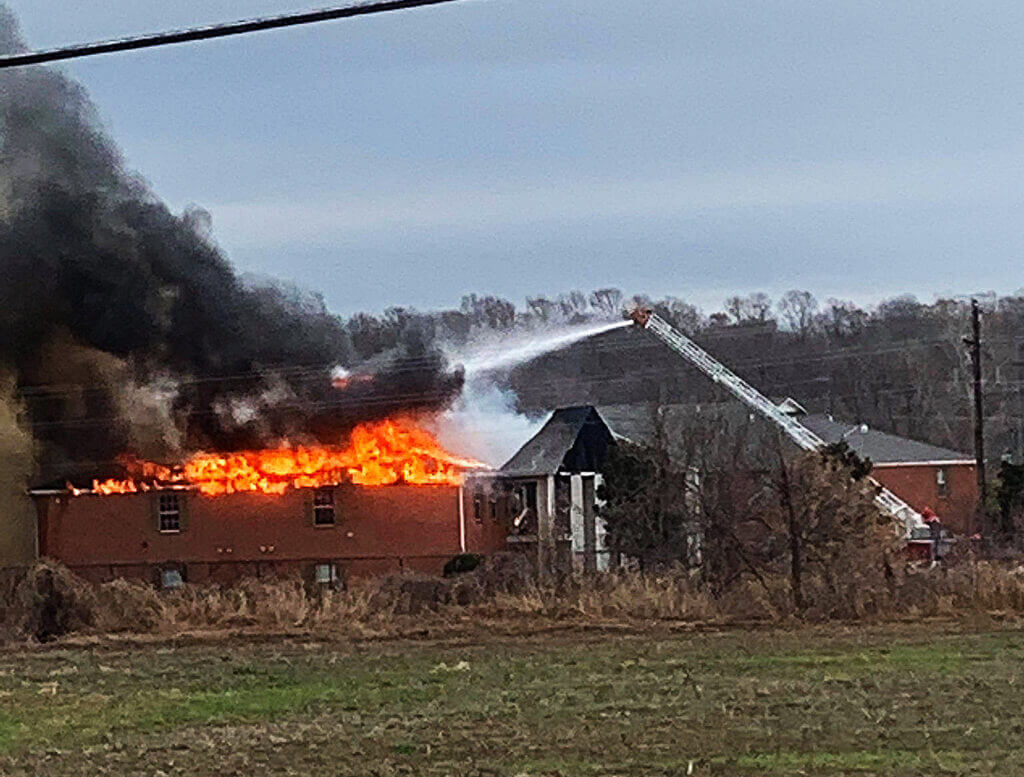 Photo taken by Justin Davis of the Bridgetown Fire Dept. (via Walls Fire Department Facebook page)