Christmas wishes from "Shop With A Cop"
Friday night was a very special night for nearly 40 selected Olive Branch youngsters. Not only did they get to meet Jolly Ol' Saint Nick up close and personal, but they also got to pick out what they wanted for Christmas and take it home with them, with the help of a newly found friend, their local police officer.
Local law enforcement agencies, police departments and the sheriff's department, savor the chance to be a part of a program called, "Shop With A Cop."
Children chosen through an application process and who are determined to best benefit from the program are invited to take part.
It was Shop With A Cop night on Friday for the Olive Branch Police Department and 39 youngsters were invited to the Walmart Supercenter, 7950 Craft Goodman Frontage Road. A photo was taken just before the police escort and appearance of Santa Claus to the front of the store. After more photos, the youngsters and their families entered the already-busy discount retailer, where they met an Olive Branch officer they were paired with to help the children do their Christmas shopping and take home what was on their list.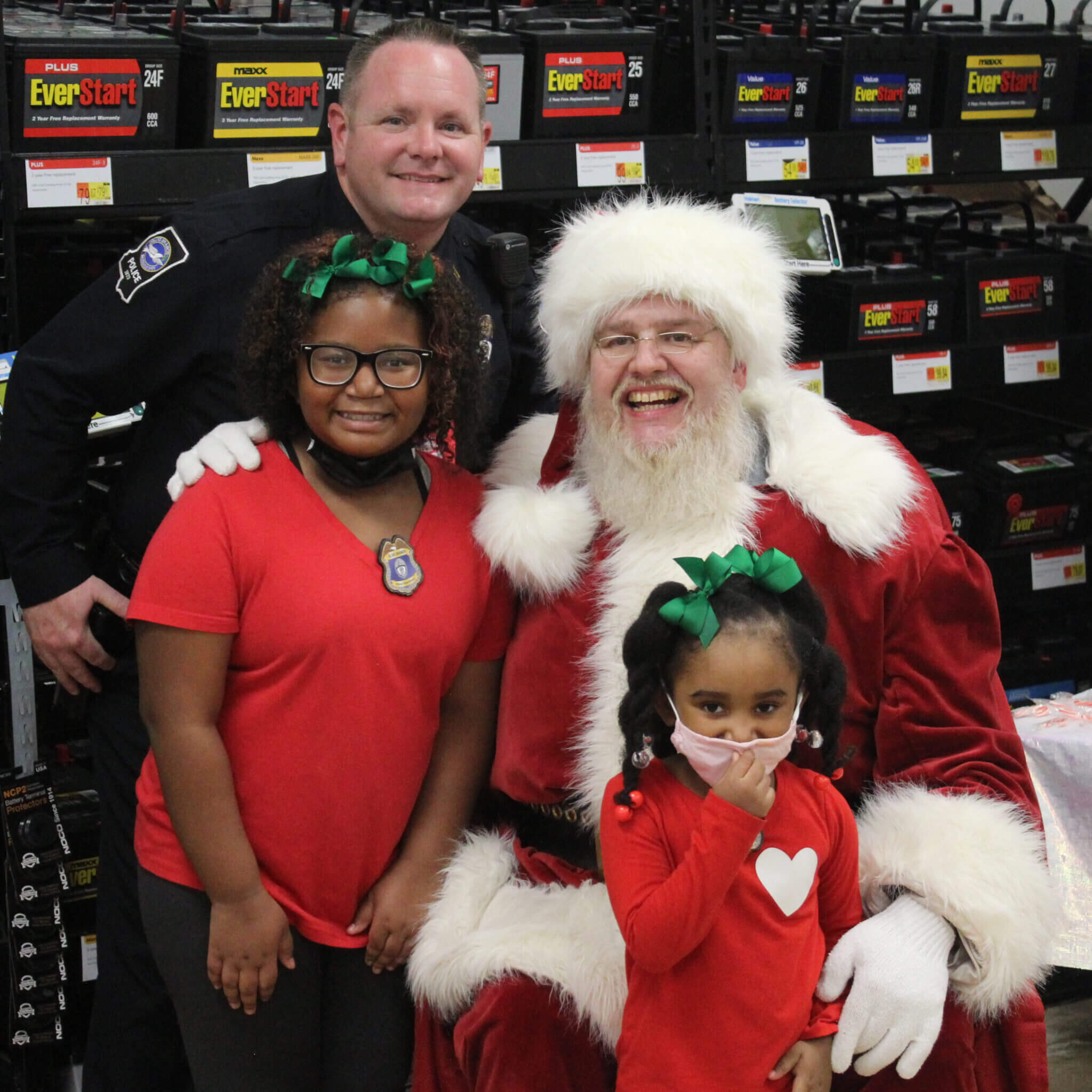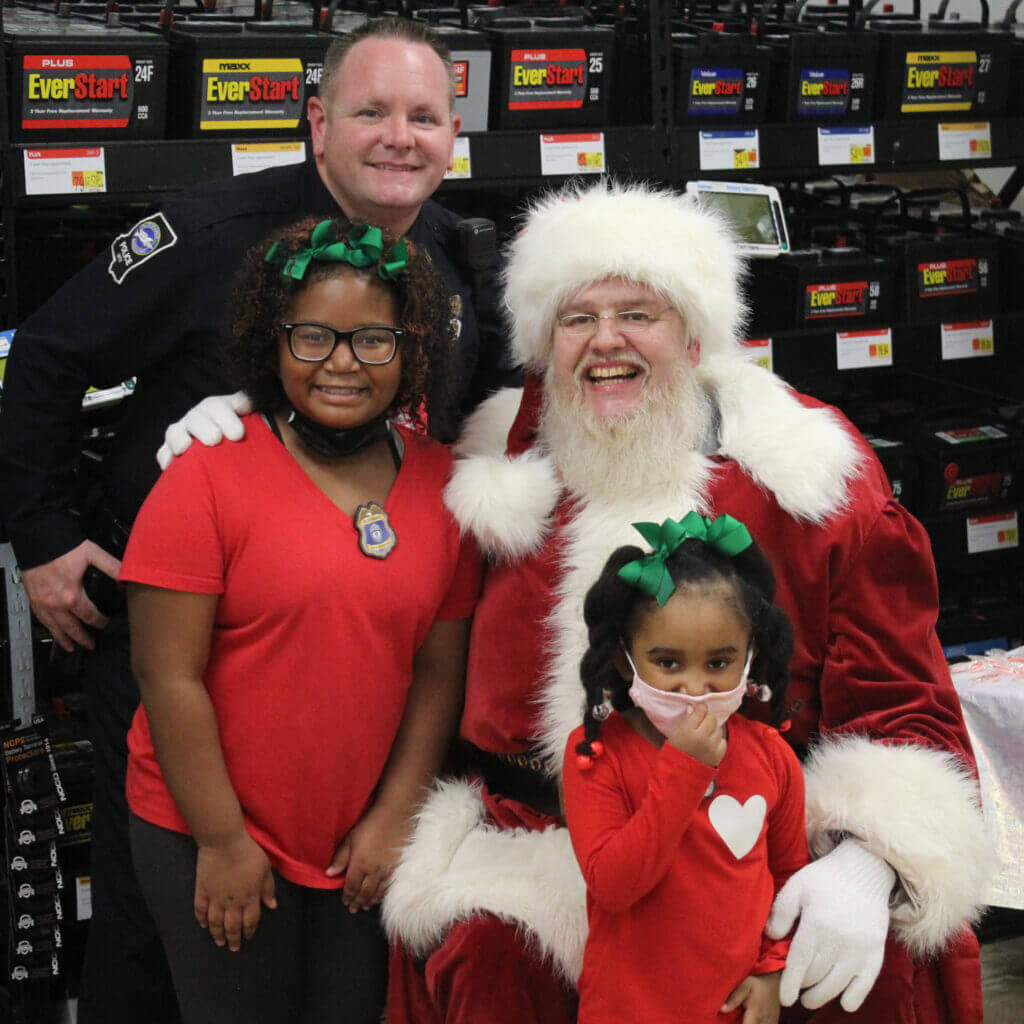 Shop With A Cop has for years been a favorite community outreach program of Olive Branch Police Chief Don Gammage, who really wanted it to happen this year after coronavirus canceled it last year.
"We couldn't have it last year in 2020 so we definitely wanted to have one this year," Gammage said. "Just to see the excitement in the kids' faces when they are able to do this."
Gammage said the children are chosen based on need and are identified from a variety of sources.
"We have an application process that they have to fill out," Gammage explained. "We reach out to guidance counselors in the schools to identify some needy kids and we have church groups. This has been going on for so many years and people know that Olive Branch is so instrumental in giving back to the needy."
Donations typically cover the cost of the shopping spree and Gammage stressed that Shop With A Cop helps youngsters who might otherwise not have a Merry Christmas.
"We have a family this year that just got burned out a few weeks ago, came to us at the last minute and we were able to accommodate them," Gammage explained. "We have three of their children here tonight. We want to help families that are in need and just the excitement of seeing these kids' faces makes it all worthwhile."


The officers are excited to be a part of the shopping spree and many of the officers and other volunteers have been doing it for years.
They included John and Rita Schelly, with Rita saying Friday night that they had been involved with Shop With A Cop for 20 years.
Sadly, John was not a part of "Shop" in person this year, as he passed away in October.
"John Schelly was an officer with the Olive Branch Police Department and actually was an officer that secured City Hall years ago," said Mayor Ken Adams. "John and Rita Schelly are some of the nicest people you would ever meet."
This year's Shop With A Cop was dedicated in John Schelly's memory with Rita and members of the family on hand to help out.
Rita said it's all about the kids.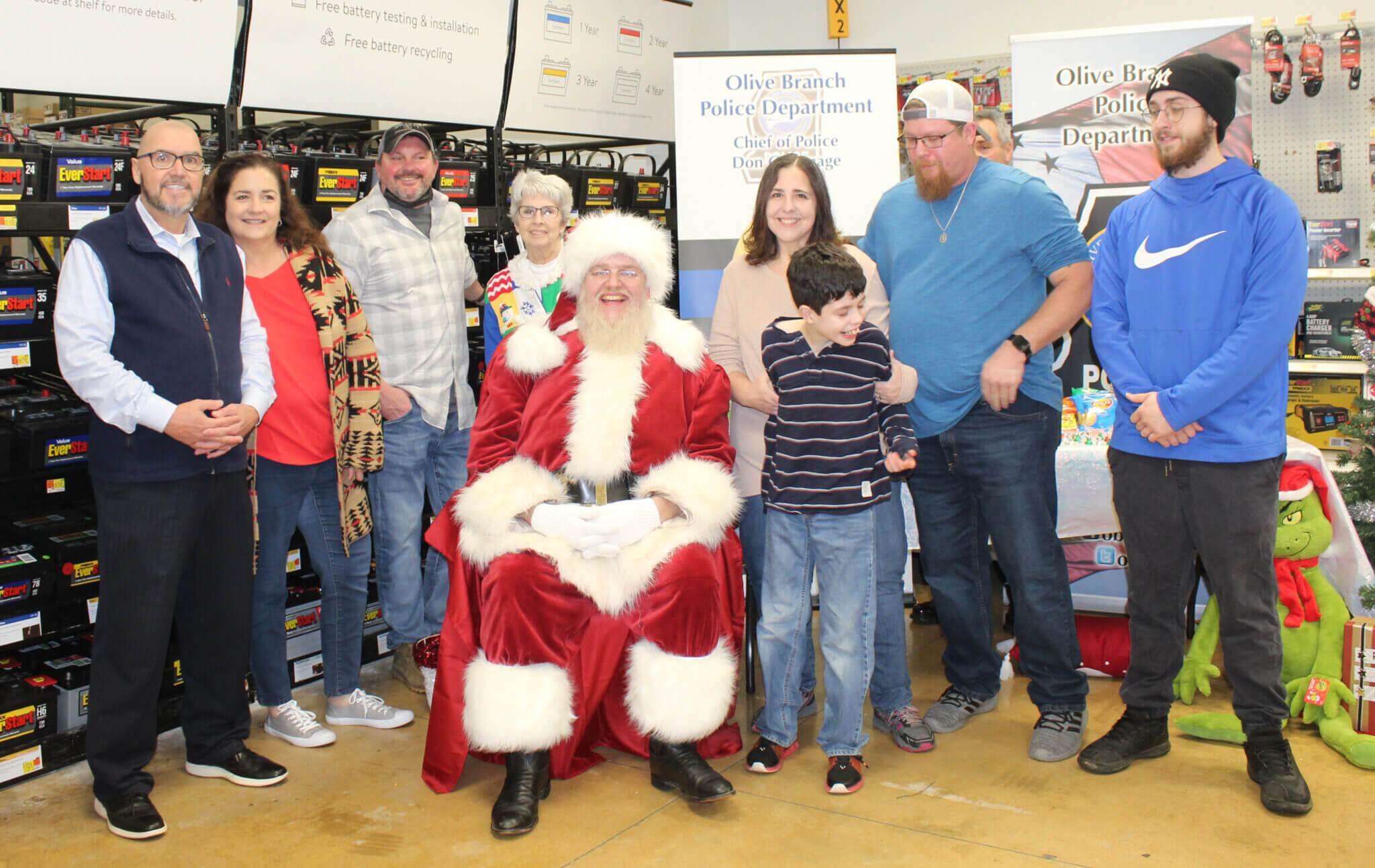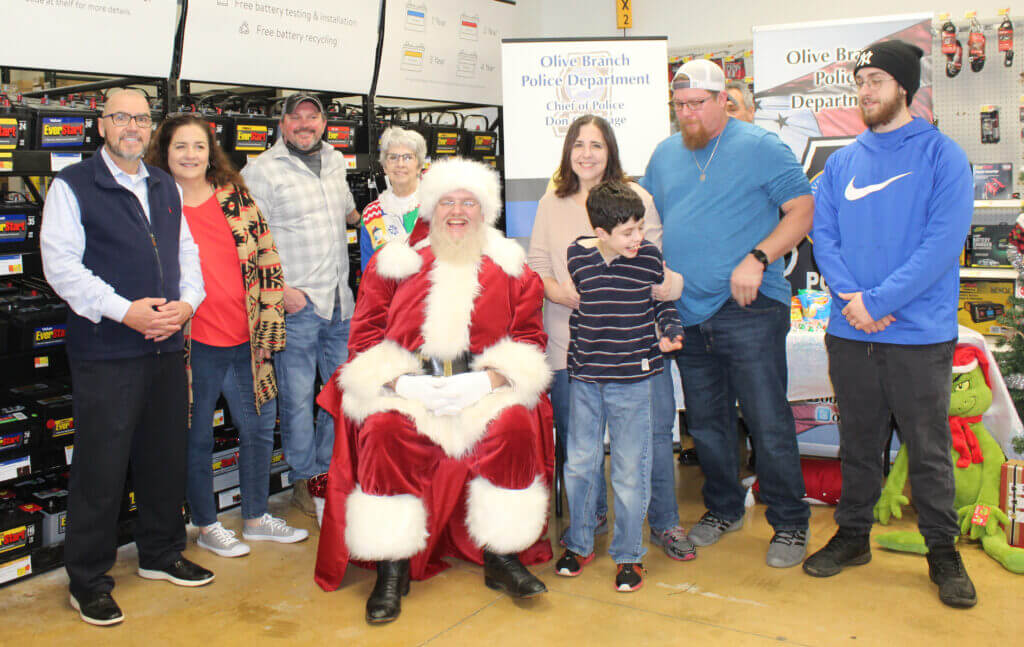 "My husband and I did this for 20 years and we loved it and loved being with the children," Rita said. "I just want the children to have a good time tonight, get what they want, what they need, and have a better relationship with the Police Department."
"I thought it was fitting that we dedicate this year in his memory," Gammage added. "I talked to Rita and she was very willing and very appreciative to have this, so we decided to do that this year in his memory."
After photos and meeting Santa, about 40 children came away from Walmart with big smiles and presents for Christmas… and likely the idea that the men and women in police officer blue are not such bad people after all.