Northpoint splits basketball twinbill before holiday break
Photo: Christian Gilliland of Northpoint Christian drives for two of his game-high 26 points against Rossville Christian Academy on Saturday. (Bob Bakken/Desoto County Sports)
Northpoint Christian School's basketball teams have now entered the Christmas break, but not before facing a couple of stiff challenges on Manley Court at the school's Homer Skelton Athletic Complex Saturday afternoon.
The Trojans boys' squad first tackled the Wolves of Rossville Christian Academy and won what was expected to be a close one, 48-44, behind Christian Gilliland's game-high 26 points.
"He's a great, dynamic player, especially when you give him space," said assistant coach Ryan Richardson, who handled directions for both teams in the absence of head coach Barry Gray due to illness.
Both teams were deadlocked through the first half, tied at 10 after one quarter and knotted at 24 at intermission. Twelve of Christian Gilliland's 26 points came in the first half.
The third quarter was the difference in the game, when Northpoint was able to hold the Wolves to only seven points in the quarter to take a 36-31 lead heading into the final eight minutes of play.
"I think it came down to us limiting their second chances," Richardson said. "We really did a good job of our guards tucking in and us getting more defensive rebounds which gave us opportunities to run. They are a big second chance team and we limited them in the second half to only four or six second chance points. That's what really turned it around for us."
Darius Naylor was next in scoring for Northpoint with nine points, including a key three-pointer in the fourth quarter. L.J. Jones paced the Wolves' scoresheet with 14 points.
While the boys seemed to almost be firing on all cylinders in fighting off Rossville Christian, the Lady Trojans struggled to find the basket in their 42-24 loss to Briarcrest Christian in the nightcap of the basketball twinbill. Northpoint actually was held scoreless in the entire second quarter and failed to connect on four free throw chances in the quarter as the Lady Saints took a 27-9 halftime lead.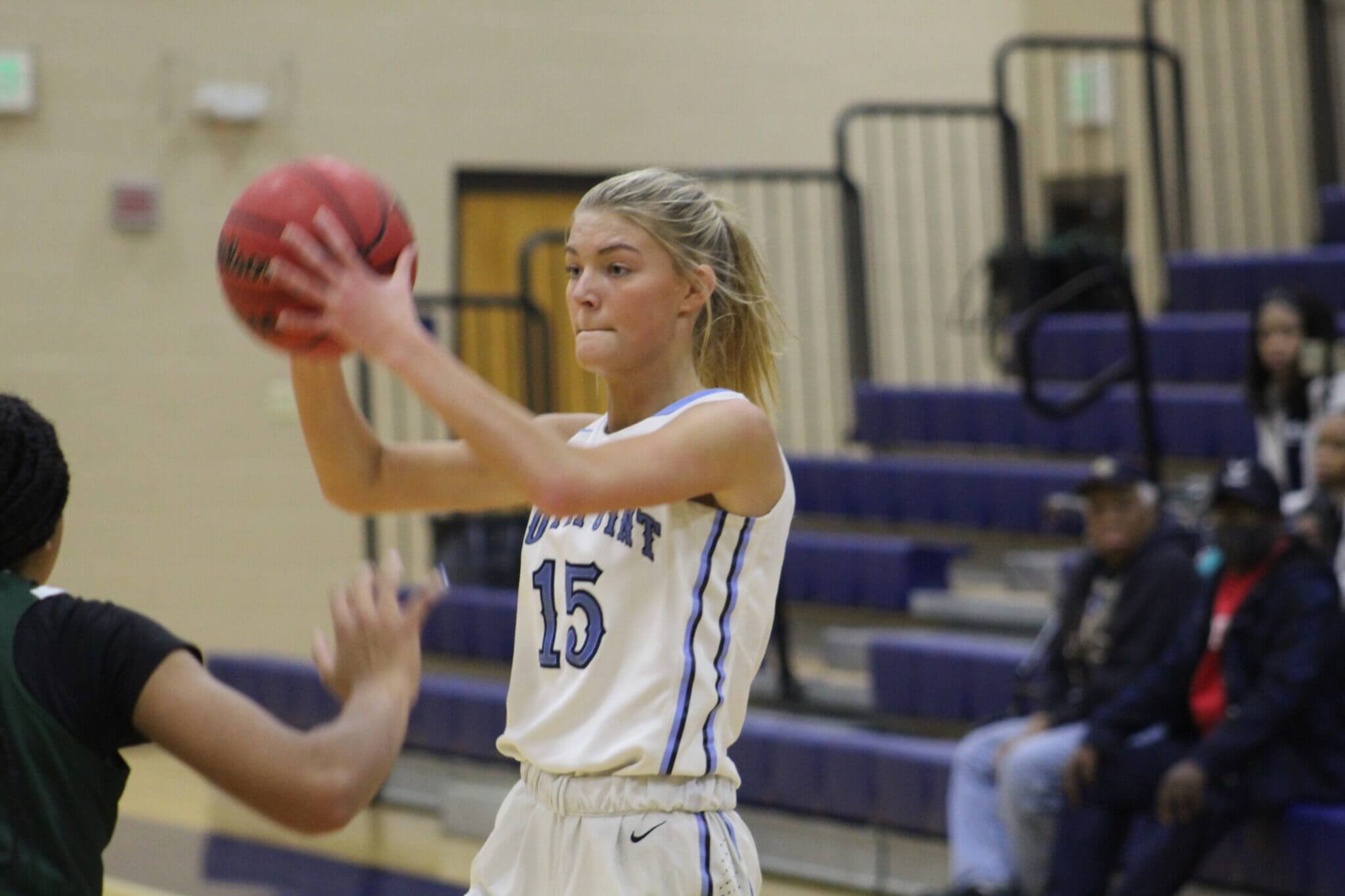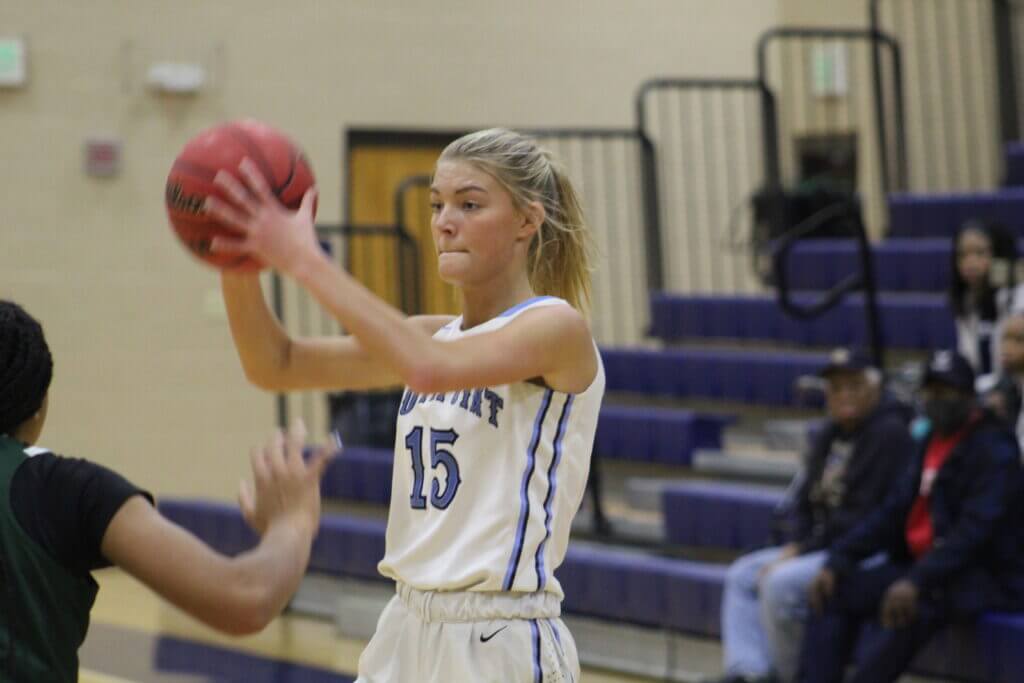 Izzy Carlson and Brylee Faith Cherry led the Lady Trojans in scoring with seven points each. Kayli Clarkson scored 13 and Ella Fite added 12 for Briarcrest in the victory.
Richardson hopes the loss is an attention grabber for the squad.
"You never want to lose a game but sometimes when you lose you'll be better from it," Richardson said. "We'll be better from it. Briarcrest did a great job of taking our strengths away. We had to go two or three places in our second and third options to score the way we had hoped."
Northpoint is now off for the Christmas week and both teams are scheduled to play next in the Fayette Academy tournament Dec. 27-28 in Somerville, Tenn.