Christmas season welcomed with parades
Photo: The Lewisburg High School Marching Band was among the 100 units in the Olive Branch Christmas Parade Saturday afternoon. (Bob Bakken/DeSoto County News)
DeSoto County is kicking off the Christmas holiday season again in grand style. Olive Branch and Southaven had their Christmas parades on Saturday and Horn Lake had its traditional Christmas tree lighting festivities. Hernando hosts its Christmas parade Monday.
In Olive Branch on Saturday afternoon, 100 units marched through Old Towne on a cloudy, but pleasant day in the 44th annual parade put on by the Olive Branch Chamber of Commerce.
Award winners in several categories were announced at the conclusion of the event. The winners were as follows: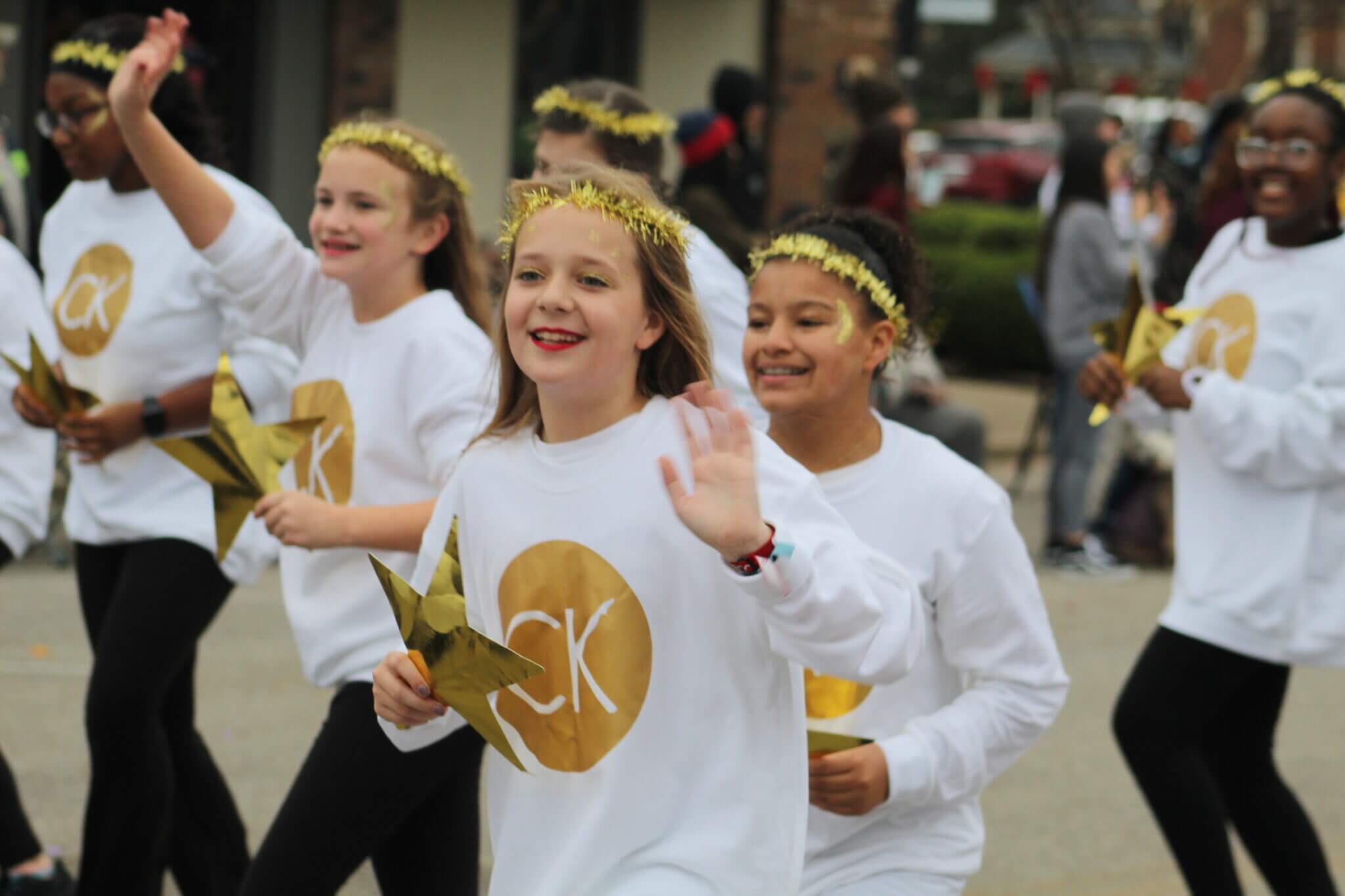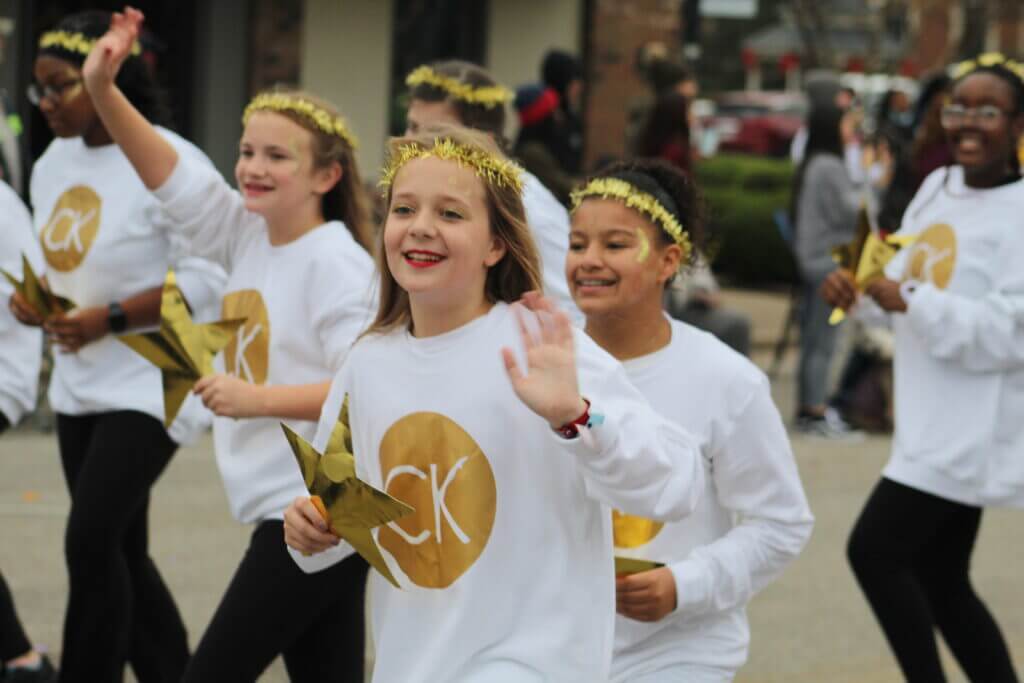 Animal: Ulric Equestrian
Nonprofit: (1st) New Discovery Baptist Church, (2nd) Junior Auxiliary of DeSoto County
Commercial: (1st) Milwaukee Tool, (2nd) No Limits Bail Bonds
Marching Unit: CK Dance Theatre
Vehicle: Destiny Center of DeSoto County
Presidential Award: City of Olive Branch Public Works
All three Olive Branch area high school bands marched in the parade but as tradition were not being judged for this event.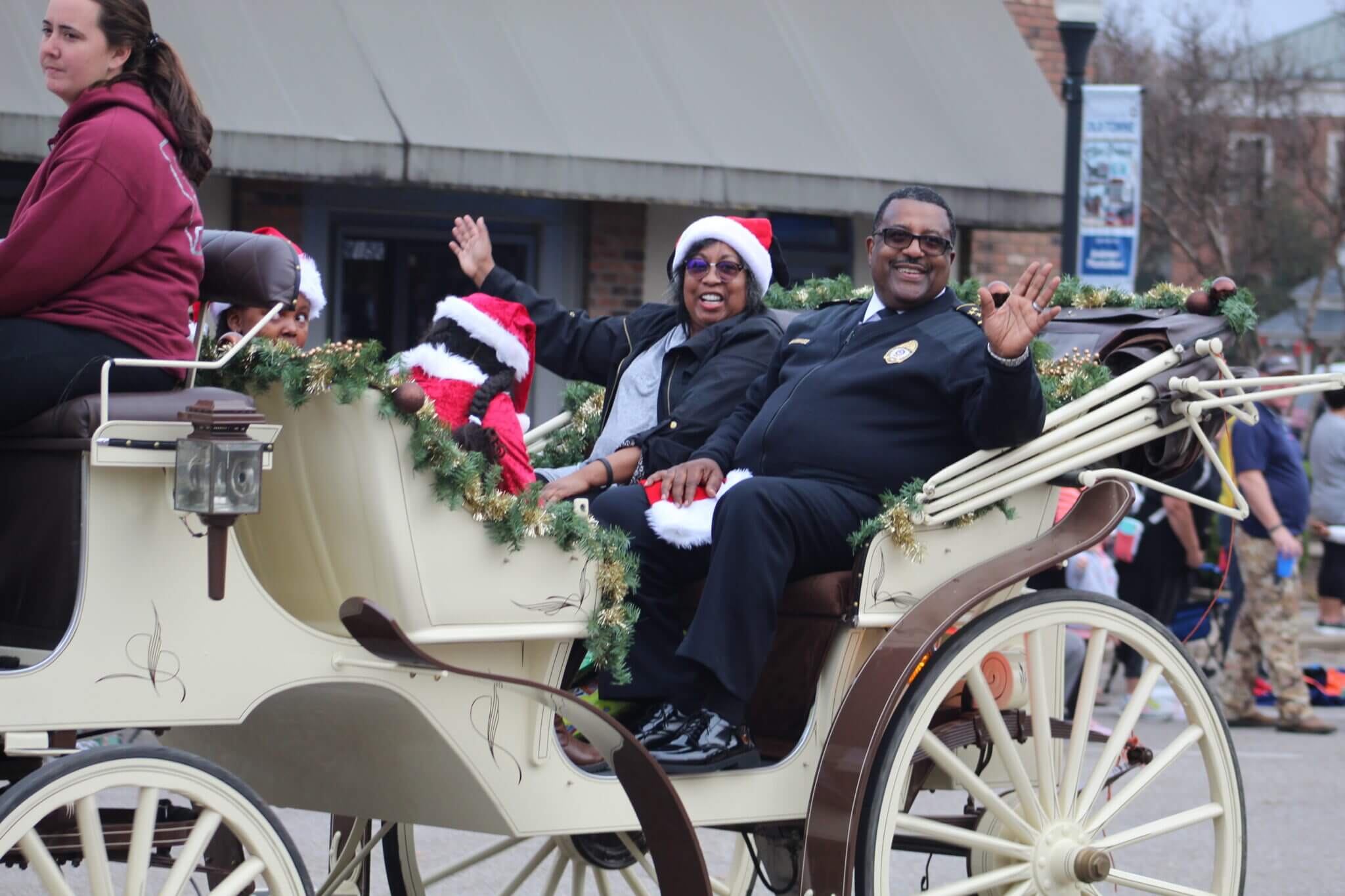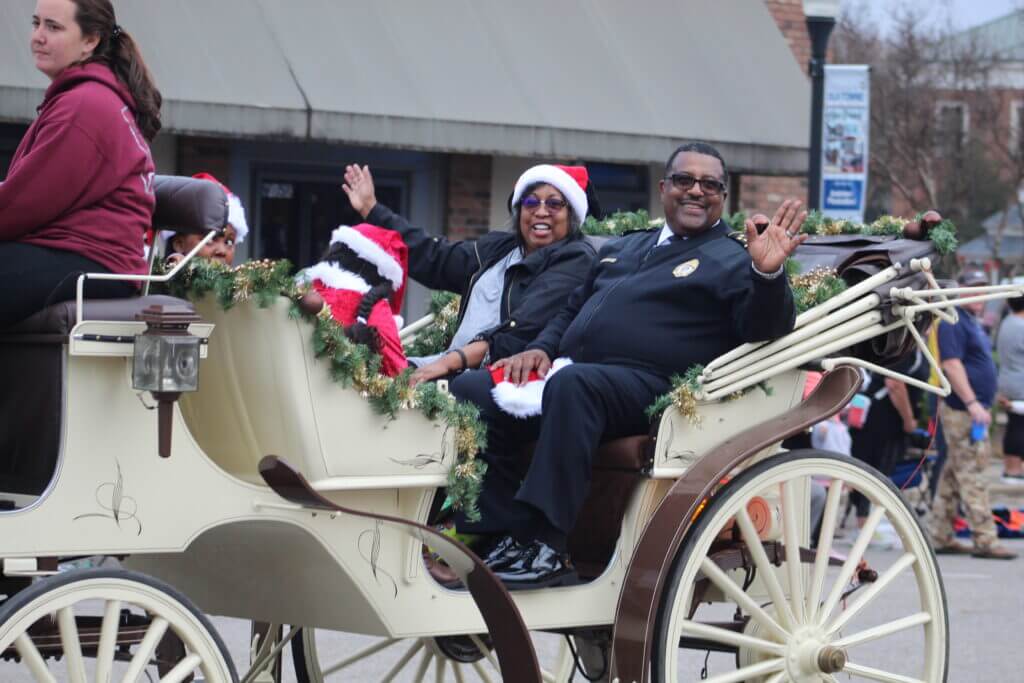 Grand Marshal for the Olive Branch parade was Police Chief Don Gammage.
Saturday evening, the annual Southaven Christmas Parade of Lights, put on by the Southaven Chamber of Commerce, stepped off from Southpoint Church, headed east on Stateline Road/Main Street and finished at City Hall with about 65 units taking part.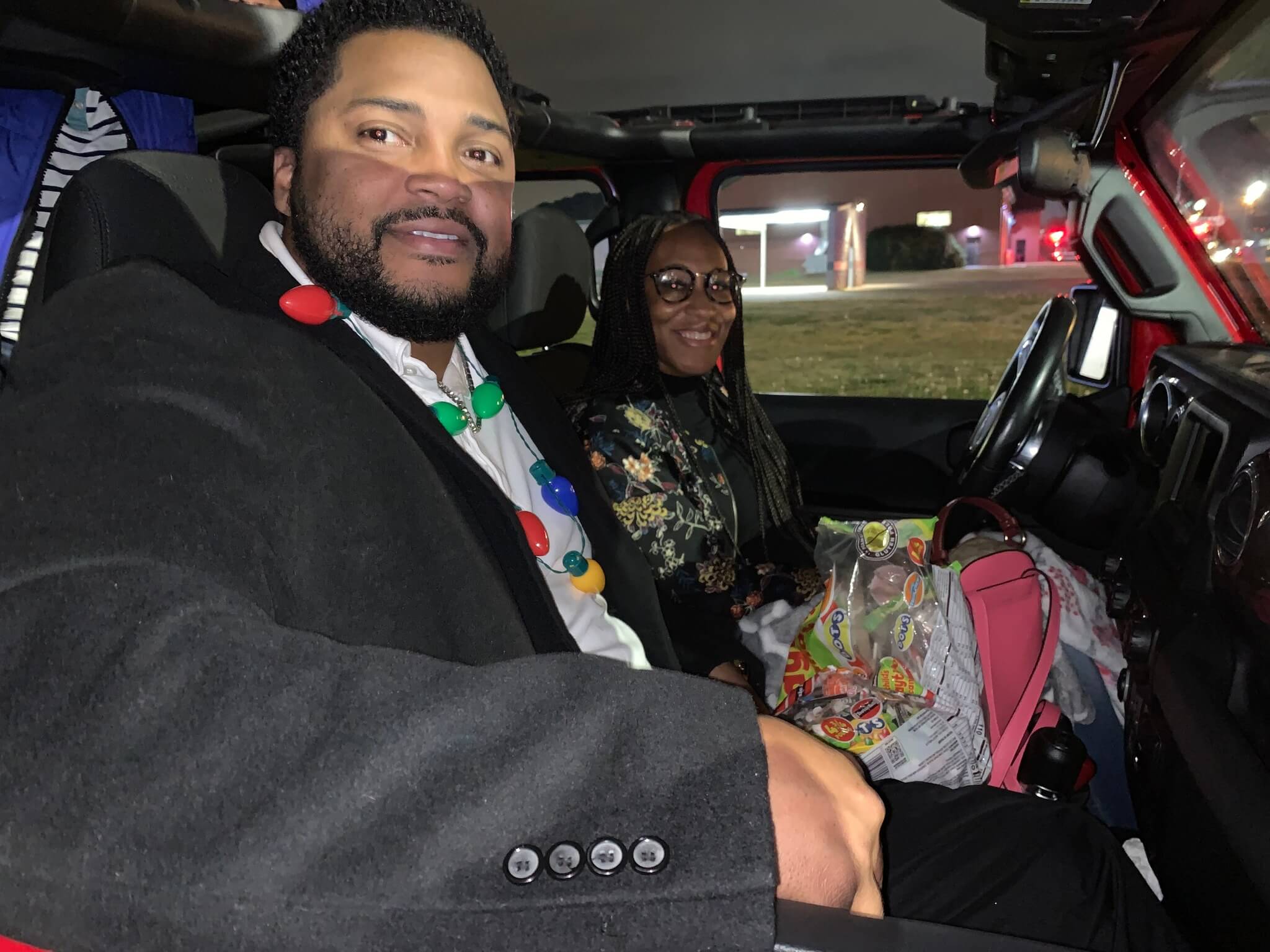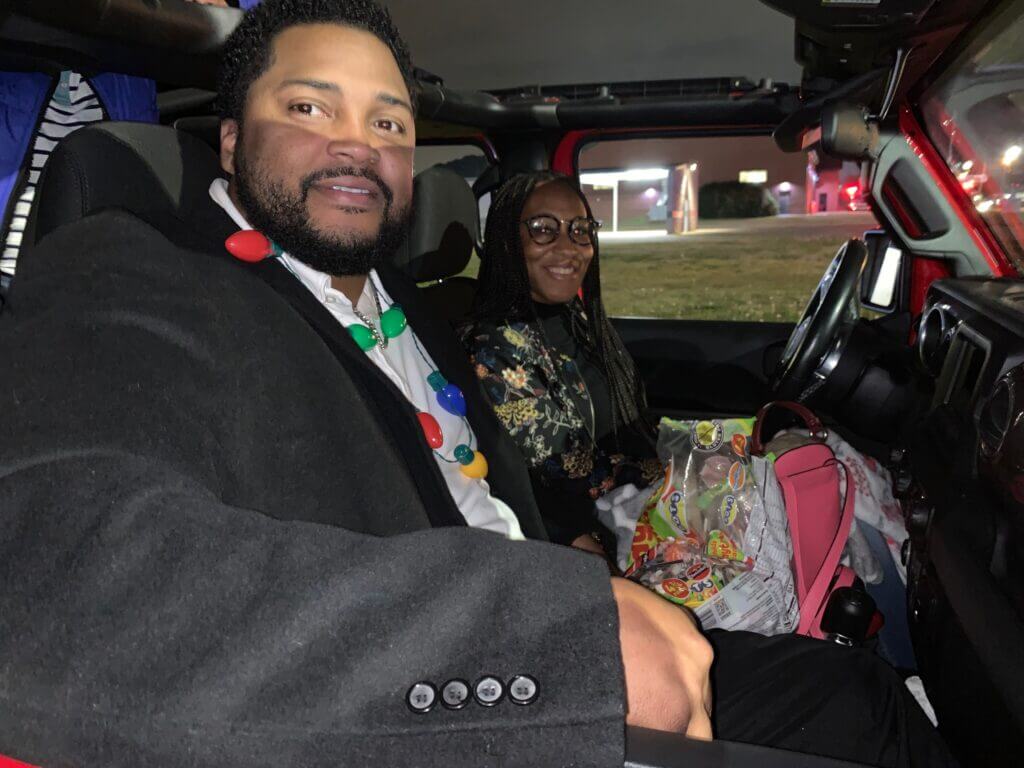 Chad Greenway served as the parade's Grand Marshal.
The winners in various categories were announced Monday morning. They are:
Floats: (First place) Intrepid Gymnastics, (Second place) No Limit Bail Bonds
Vehicle: (First place) The Laughing Owl
Marching Team: Horn Lake High School Eagle Pride Marching Band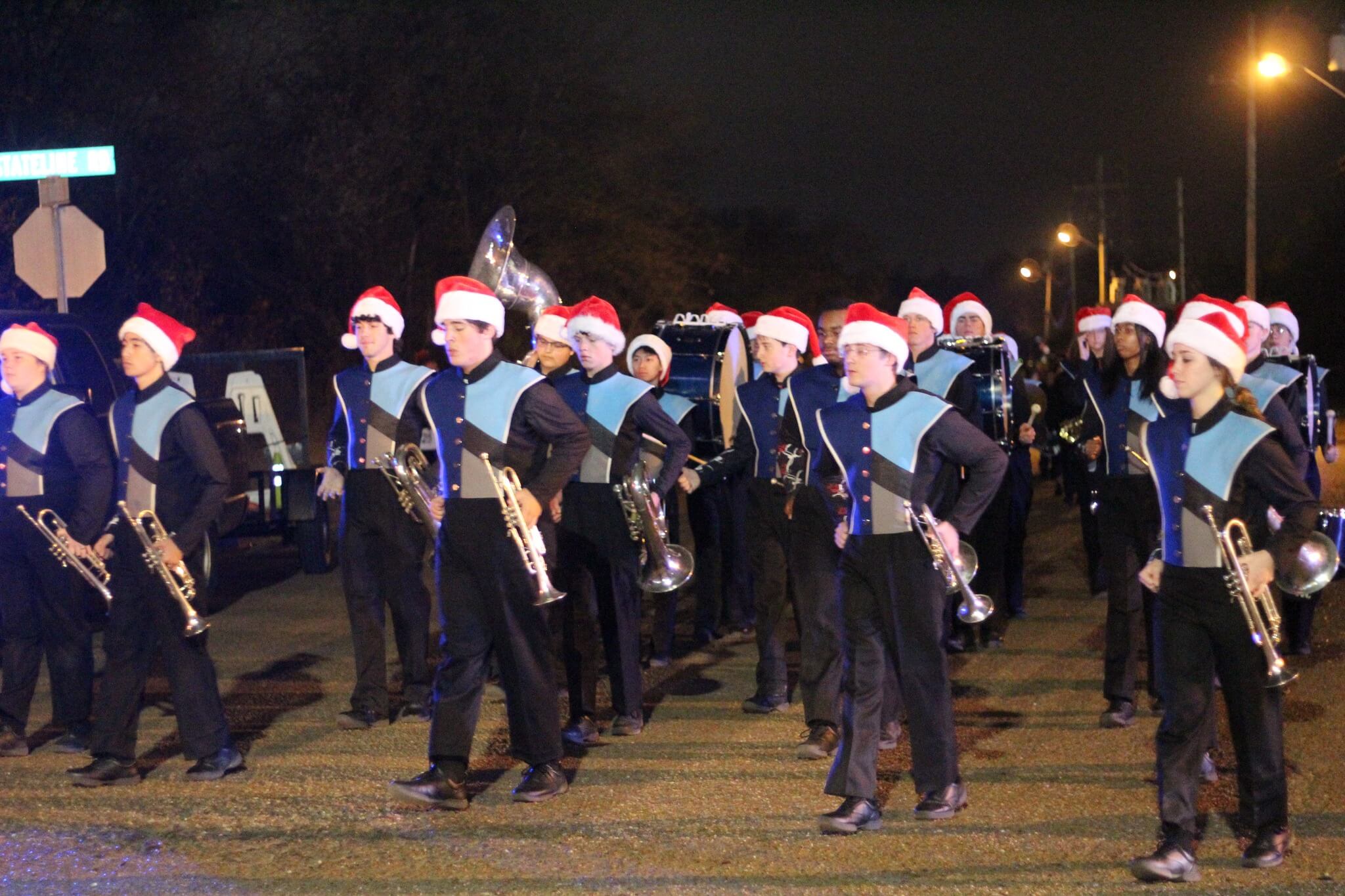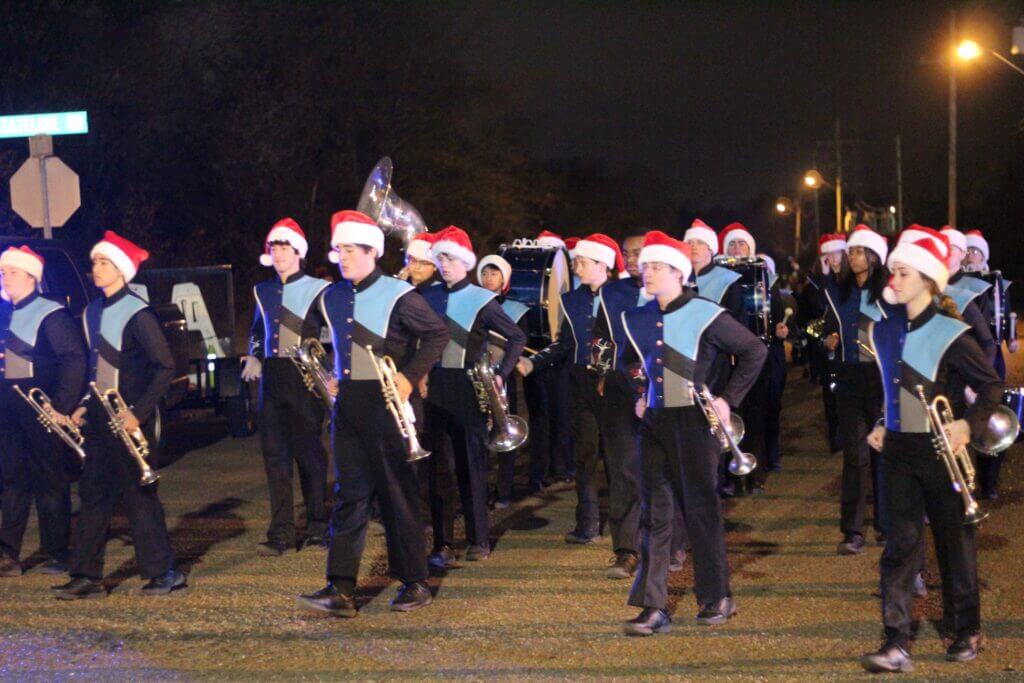 Horn Lake Chamber of Commerce hosted the city's Christmas Tree lighting festivities on Saturday, as well and posted photos on their Facebook page.
The 64th annual Hernando Christmas Parade, with the theme of "Rockin' Around The Christmas Tree," will step off at 6:30 p.m. Monday evening centered around the DeSoto County Courthouse. More than 100 units are expected to be part of the annual event.