A number of businesses have started in or joined the DeSoto County business community. Here's a brief look at some of the new businesses in DeSoto County.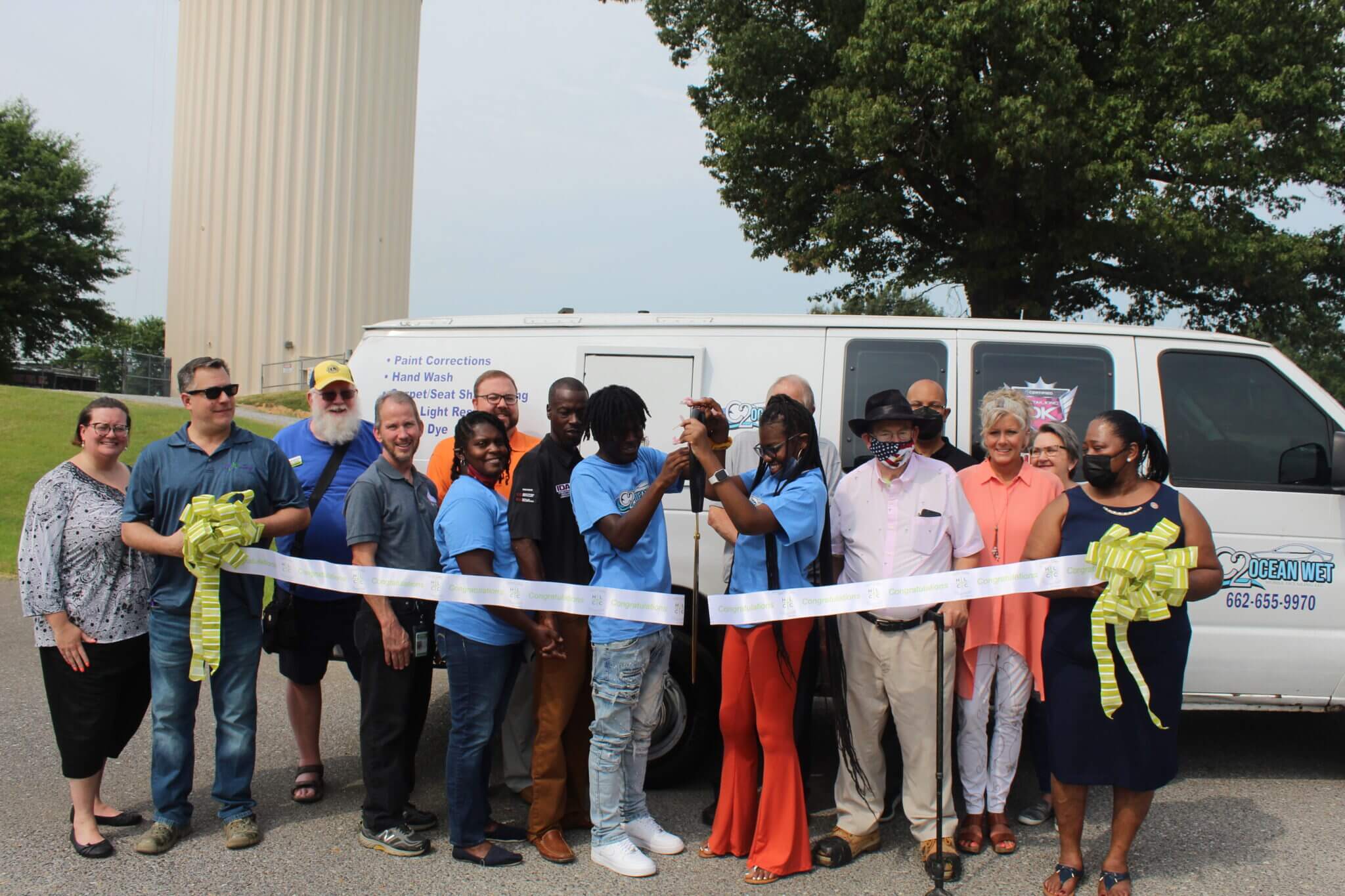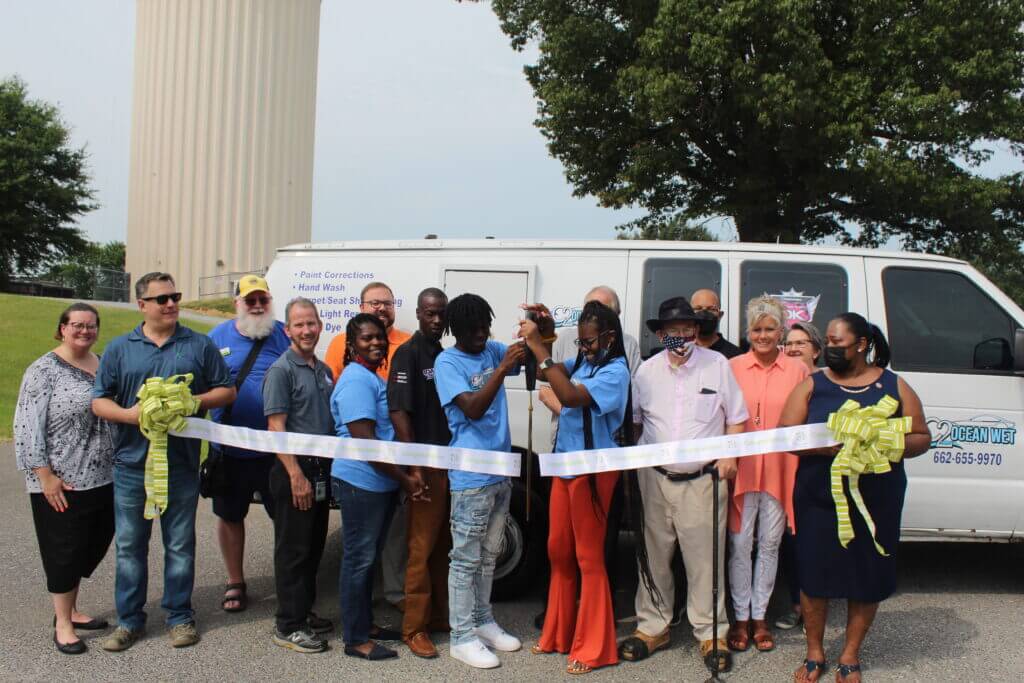 C2 Ocean Wet Mobile Detailing LLC,
C2 Ocean Wet Mobile Detailing LLC, based in Horn Lake, has joined the Horn Lake Chamber of Commerce. Owner Cornelius Smith offers quality vehicle cleaning and detailing. Call 662-655-9970 or email C2OceanWet@gmail.com for more information.
Fountain South
The Fountain South has a new owner, Renee Carpenter, and it was The Fountain South Bed & Breakfast. Carpenter does events, such as weddings, receptions, etc.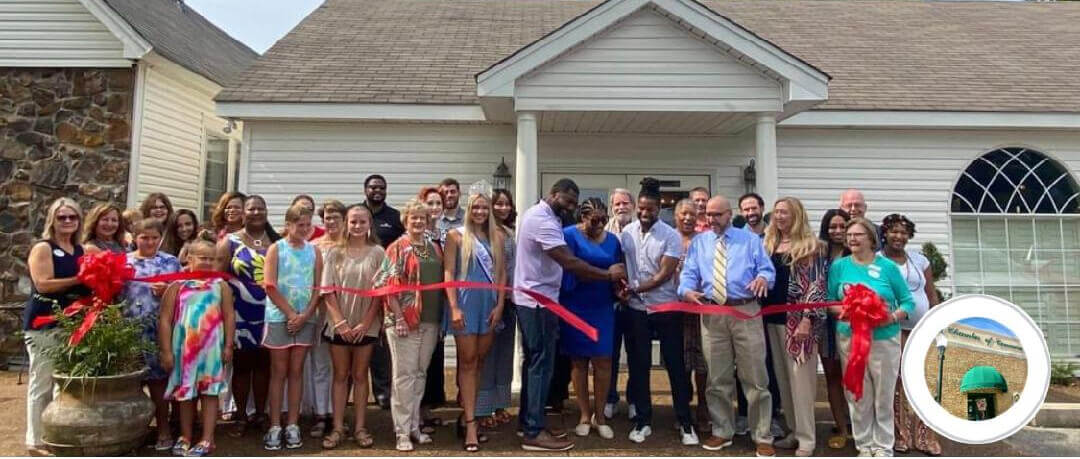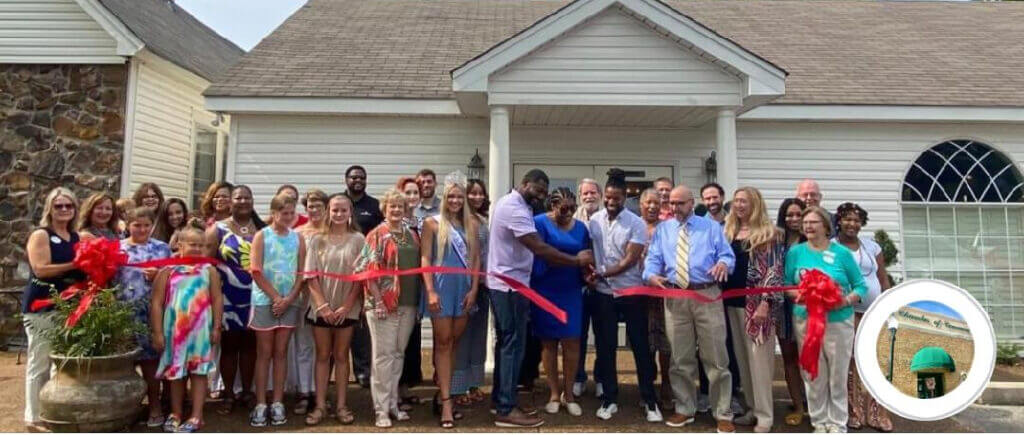 Modern Vascular
Modern Vascular has added a wound care clinic to its services at its Southaven location, 55 Physicians Lane. The addition was recently celebrated with the Southaven and Hernando Main Street Chambers of Commerce.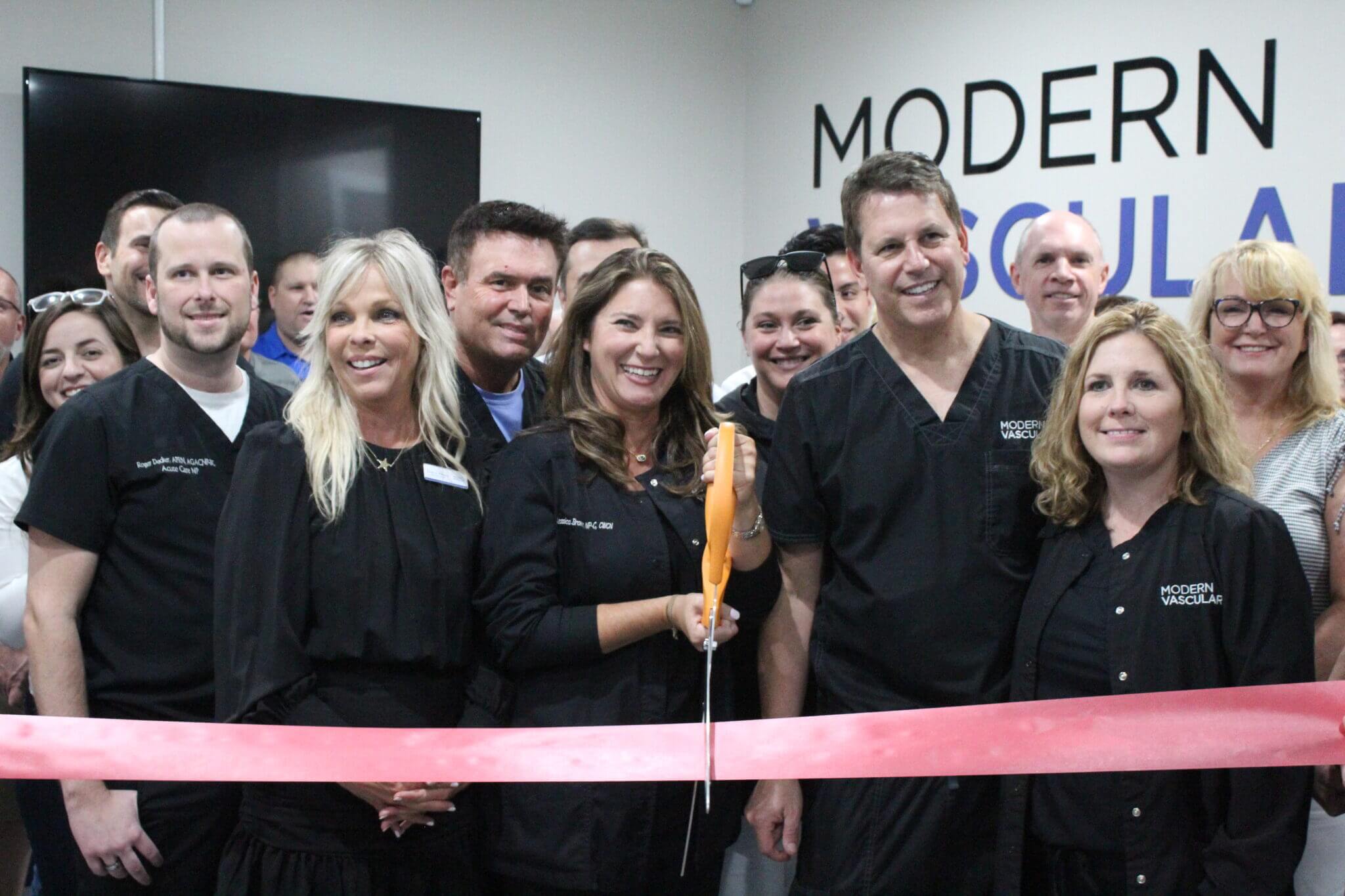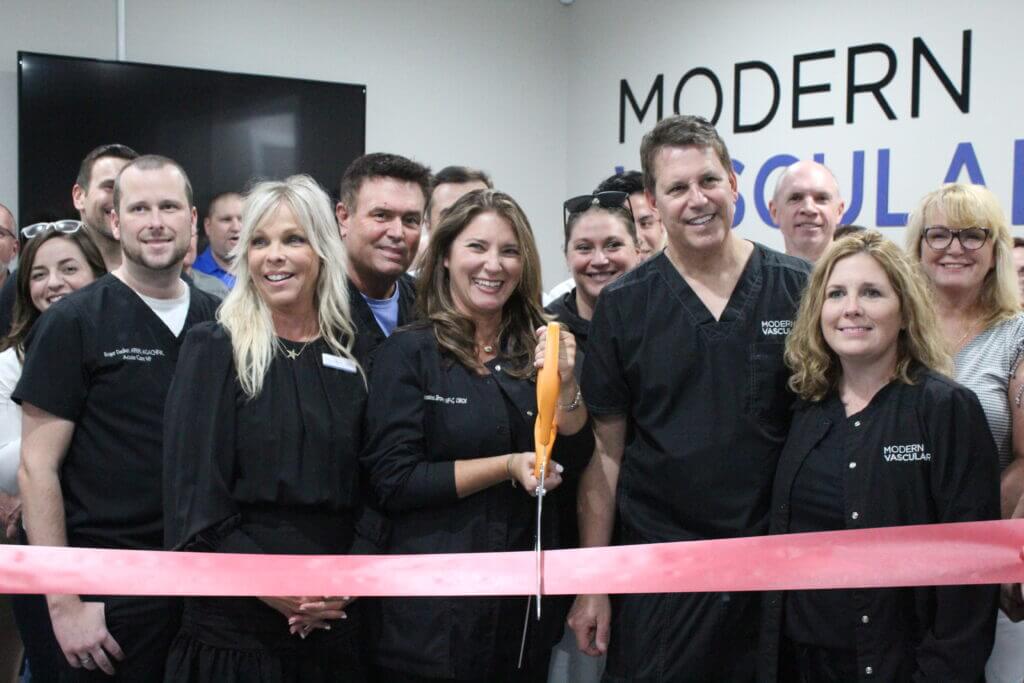 Jessica Brown is a Nurse Practitioner and Certified Wound Care Nurse at Modern Vascular, which has 15 clinics across the country and is adding three additional clinics in the near future.  
"I treat all types of wounds, pressure ulcers, you name it, I can treat it," Brown said. "We assess the wound and if it is infected we can culture it. I can prescribe antibiotics if it is needed. I can then order dressing changes at home but we do the initial dressing change here."
Clinical Director Ericka Hahn says Modern Vascular has grown in attention since the first vascular procedure was done last August.
Find out more at the Modern Vascular website.
Sno Biz Frozen Treats
Keeping Horn Lake and the area cool in the summertime is what Sno Biz is now doing at its second location, 3030 Goodman Road West, across from the M.R. Dye Public Library. Latoria and Louis Davis have opened a second location to complement their Southaven spot on Church Road.  The shaved ice shop featured frozen treats in many different flavors, snow cones and more. Latoria said the entire Davis family gets involved in the business and they were glad to open the second location in Horn Lake.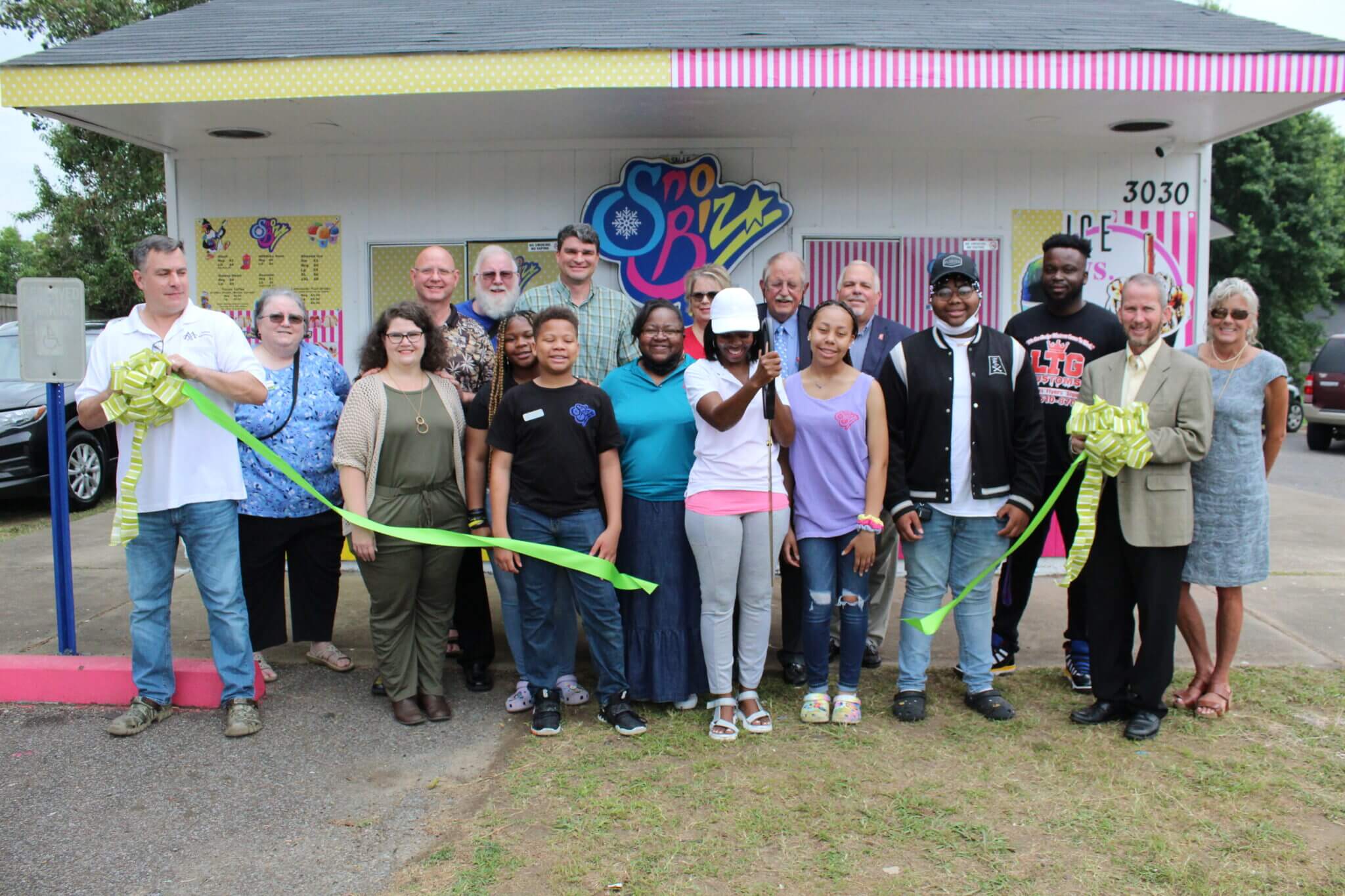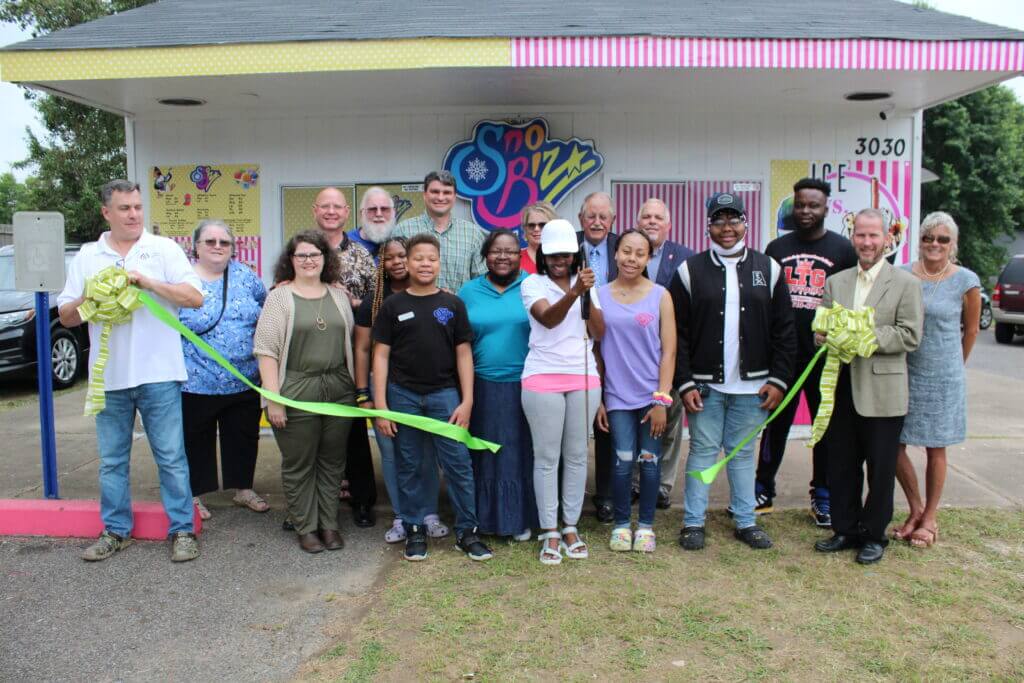 The Horn Lake Chamber of Commerce recently celebrated the grand opening of Sno Biz's new stand. Find out more at the Sno Biz Southaven Facebook page.
Red Dot Mobile Auto Service LLC
Sometimes, the bigger problem in automobile service is getting the car to the shop. Red Dot Mobile Auto Service LLC shop services can come to the car instead of the car coming to the shop. Mobile brake, oil change, and tire services are provided from Red Dot Mobile Auto Service, which was welcomed by the Southaven Chamber of Commerce.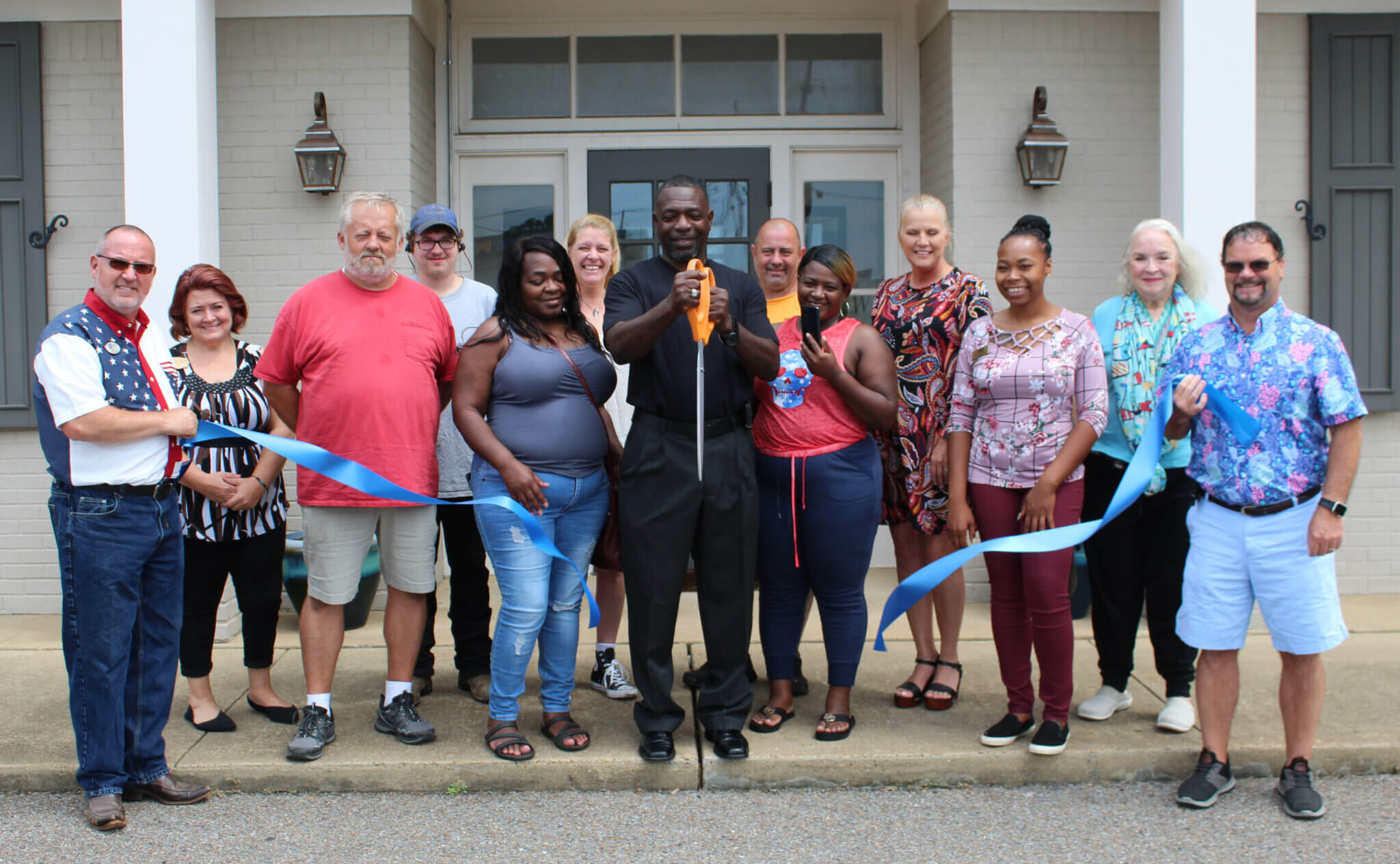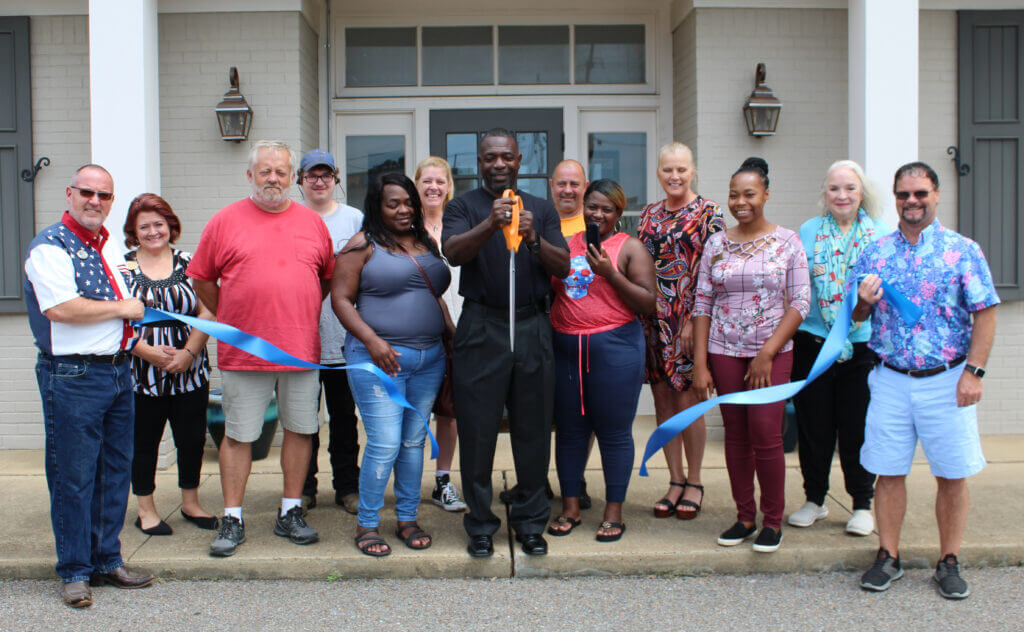 Shedrick Wooten is the owner and he can be reached by phone at 901-569-3974, by email at wooten.shedrick@gmail.com, or visit the Red Dot Mobile Auto Service website.
Sweetpea and The Roo
Olive Branch Chamber of Commerce welcomed Sweetpea and The Roo, a business in the city's Old Towne district at 9092 Goodman Road.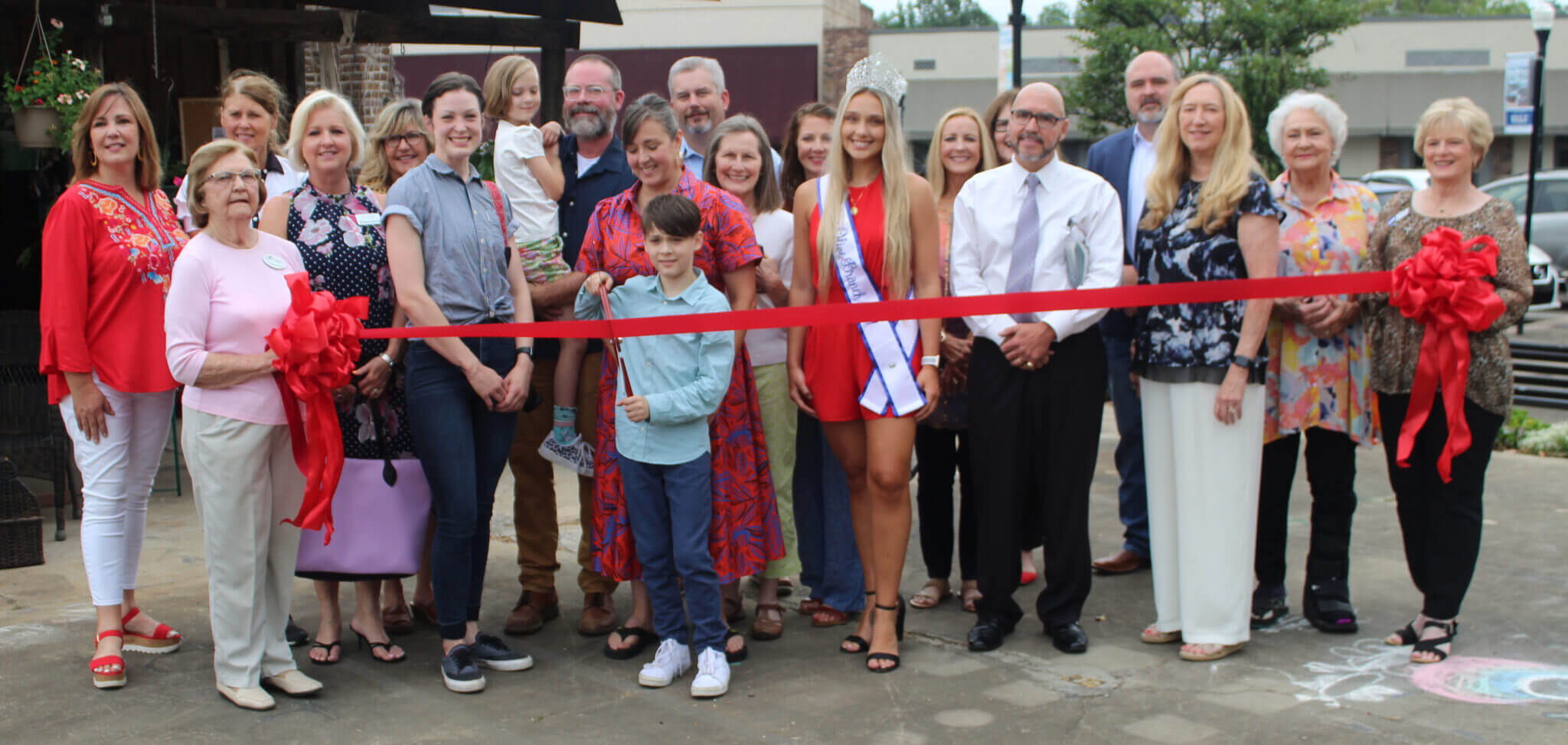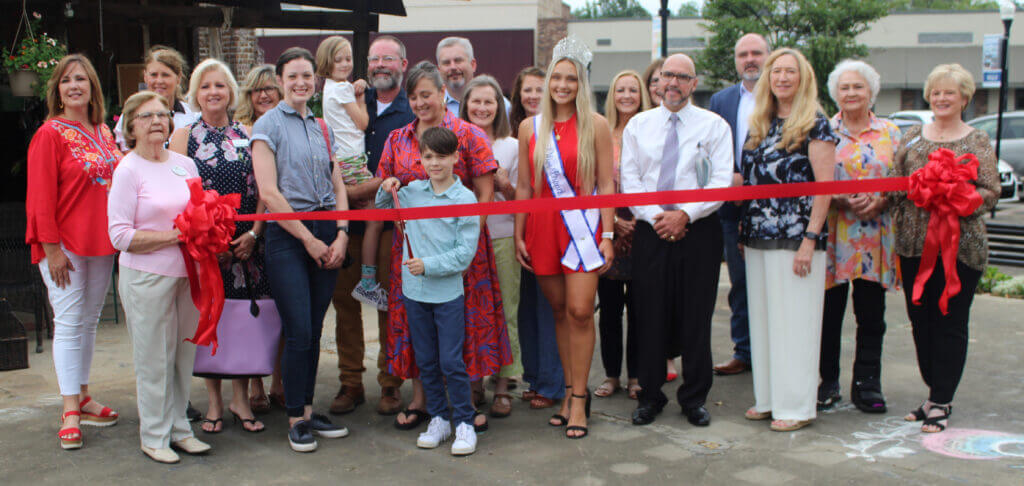 Sweetpea and The Roo is a small family-owned plant nursery shop for common and uncommon house plants, garden plants, and curios. Locally-made products are found in the shop.
You can learn more about the shop on the Sweetpea and The Roo Facebook page. The shop is also in the midst of putting together its own website.  
Front Porch Vendor Boutique and Monogramming
Olive Branch Chamber of Commerce also held a ribbon cutting for Front Porch Vendor Boutique and Monogramming, an event delayed on year due to the coronavirus pandemic.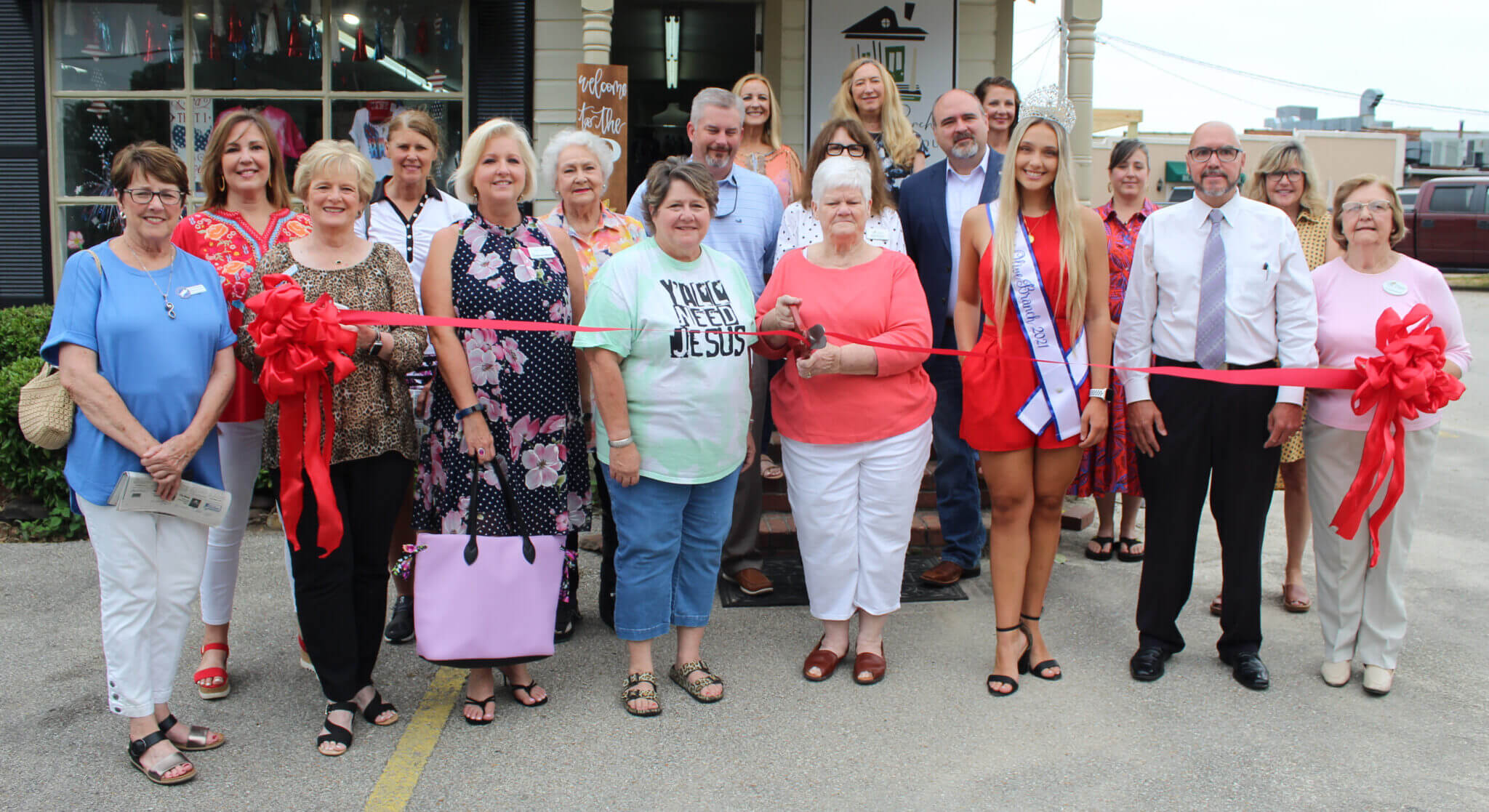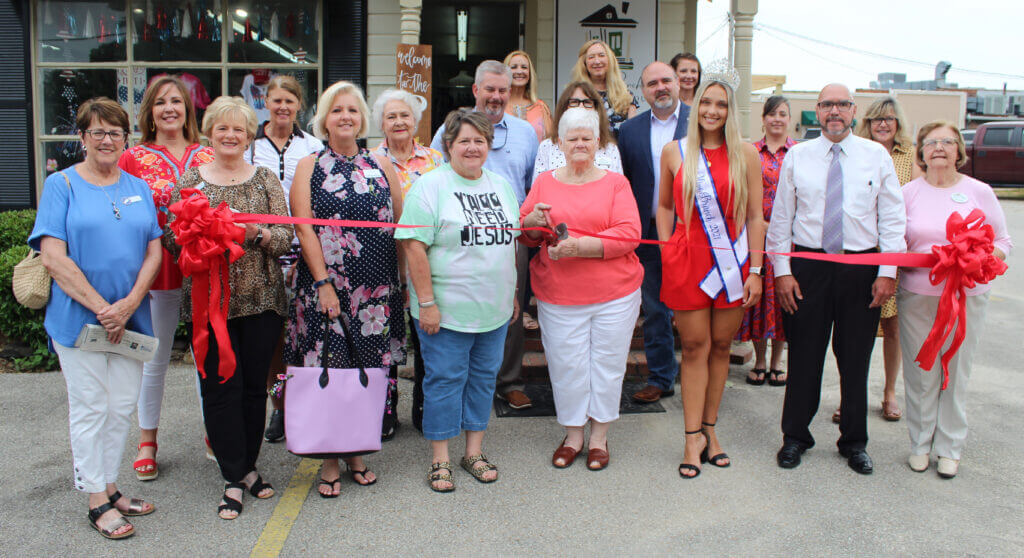 Front Porch is a boutique in historic Old Towne Olive Branch that has an assortment of ladies, men and children clothing and accessories. It is located at 9094 Goodman Road, Olive Branch and have more information on their Facebook page.