Blackwell: Another election year
Note: The following item has been provided by State Sen. Kevin Blackwell (R-Southaven) on his behalf. Blackwell has been a state Senator from DeSoto County since 2016 and is running for reelection again this year.
By State Sen. Kevin Blackwell (R-Southaven)
As we move toward another election, I want to reassure you of my commitment to champion the needs of DeSoto County at your State Capitol, to defend Mississippi values, and to resist liberal policies that threaten the principles we were raised on. In 2015, I ran on the promise that I would use conservative, business-minded solutions to deliver results for our area, and I promised I would serve you with indisputable integrity.
And that's exactly what I am doing.
As state senator, I have worked to address the economic, educational, and financial challenges we face in DeSoto County with commonsense solutions. Going into this, I understood that to protect the investments we've made and to have an impact, I would need key positions in our state legislature. That is why being on important committees has been a priority to me as senator. It has been an honor to represent you as Chairman of Medicaid and a member of the Appropriations, Business and Financial Institutions, Elections, Public Health, and Accountability Committees.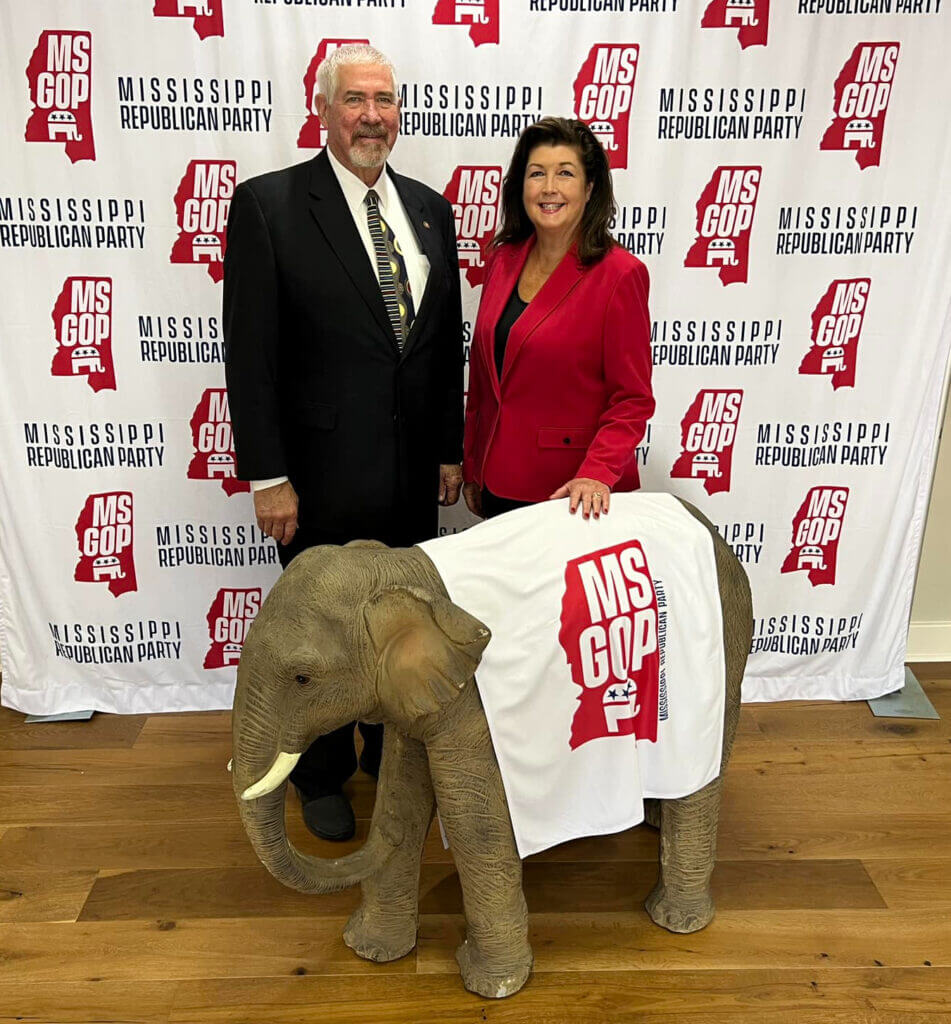 These positions are important to the future of any community, and they have helped me to secure critical funding that improves the quality of life we enjoy in DeSoto County. These positions are not easily attained; they are acquired through hard work, tenure, and trust.
I have tried my best to use my knowledge and experience as a healthcare executive and small business owner to get things done for those who live, work, or own a business in Desoto County. We are home to a growing percentage of teachers, and they are an important part of what makes our county so attractive. As senator, I have made their careers and our children's education a top priority. By doing so, we have achieved competitive compensation and better-quality benefits for our educators, just as we promised.
And we didn't stop there. In 2017 I worked to pass the ABLE Act (Achieving a Better Life Experience) for families who have children with disabilities by creating tax-free savings accounts to cover qualified expenses such as education, housing, and transportation.
Ensuring your voice is heard is important to me as a senator. That's why, in 2022, I sponsored and used my relationships in the legislature to pass legislation that brought medical cannabis to patients in Mississippi, an issue a majority of DeSoto County residents voted for in 2020.
I love DeSoto County and it has been an honor to represent you in the legislature, but our work isn't done. We are certain to face continued challenges as a growing county, but I believe the benefits of my seniority and the relationships I've built along the way will help safeguard our county's attractiveness for years to come.
Democrats would love nothing more than to turn our state, our county, and even this senate district blue this year and we can't let that happen. That is why I am running for re-election and humbly ask for your support and vote, once again, as I seek another term in the state senate.
More than ever, we need Republicans at every level of government – including this one.