Bingo hits the jackpot for charities in northwest Mississippi
When you win at Jackpot Bingo in Olive Branch you get to pocket home a little extra money. By playing bingo there not only can you win but charities and nonprofits become sure winners through the Delta Regional Foundation (DRF)
Jackpot Bingo and DRF began in 2010 by Charles McGuffee, a retired bank examiner who became the foundation's executive director in his retirement.  DRF was set up to support charities throughout Northwest Mississippi 
Current executive director Joe Lang ran the Jackpot Bingo operation for McGuffie for years, until McGuffie passed away in 2022 and Lang assumed the position.
Today, Jackpot Bingo operates six days a week and the charity proceeds from it goes to a variety of causes. One of the benefactors of the proceeds from Jackpot Bingo is the Healing Hearts Child Advocacy Center. Executive Director Sally Williams said the Delta Regional Foundation is a vital contributor to the center's mission.
"Their assistance helps Healing Hearts offer unduplicated, evidenced-based, trauma-informed services to child victims of abuse and their families," Williams said. "Support from our partners ensures Healing Hearts continues to provide vital hope, comprehensive services, and tangible results that prevent a child's past trauma from determining their future."
Net proceeds from the foundation's charity account has benefited other activities, Lang said.
"In June we netted $75,000 and that all goes to charity and June was a slow month for us.
We donate to Healing Hearts, Make A Wish Foundation, Palmer Home for Children, DeSoto County Schools," Lang said. "We just donated $10,000 to Olive Branch High School for their new football scoreboard, and we donated $10,000 to the Wright Way Foundation of K.J. Wright through the Community Foundation of Northwest Mississippi (CFNM). That's because our money cannot go out of state. That money was donated to the athletic department of Olive Branch High School."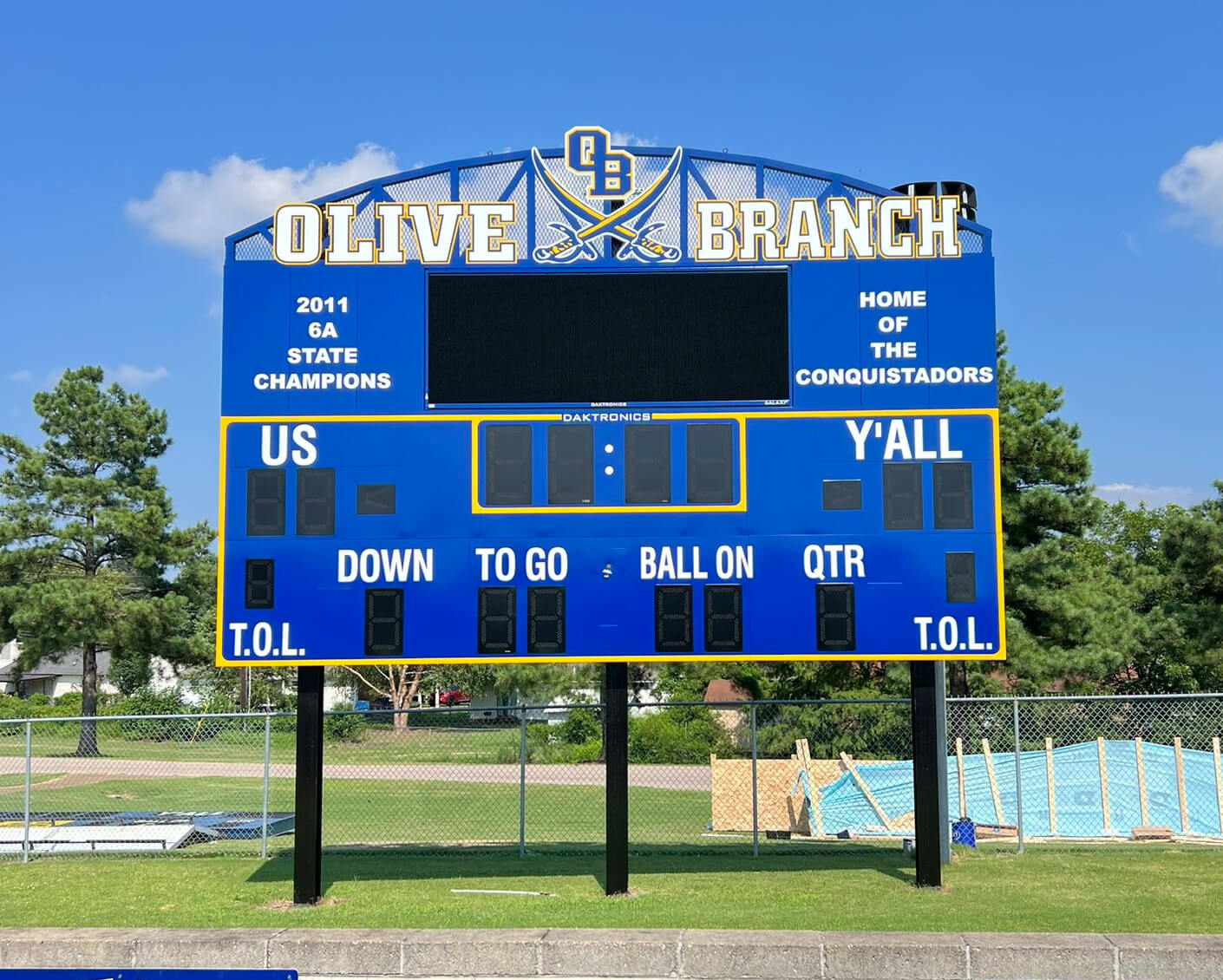 The Wright Way Foundation benefits youngsters in Olive Branch and in Seattle, Washington, where Wright played for several years with the NFL's Seattle Seahawks. That is why the recent donation to Wright had to go through the Community Foundation of Northwest Mississippi.
Lang said his work with CFNM goes back to a relationship he has had with that foundation's head, Keith Fulcher.
"I've known Keith (Fulcher) for a while," Lang said. "He is a great teacher and he knows what he is doing. I've done bingo for 30 years, but I've only done this charity work for a year."
Bingo halls, regulated by the Mississippi Gaming Commission, much like casinos, "but maybe even moreso," Lang said, have dwindled in number over the years.
"There are only about 40 bingo halls that are open for charities," Lang said. "There used to be well over 100, but along the way casinos came along and we got more and more restrictive that hurt bingo in a way."
One of the restrictions means that separate accounts must be carried and it is the charity proceeds that provides the funding for the areas the foundation benefits. The board of directors see the money that the charity side has accumulated on a monthly basis and determines where the funding will go.
One of the causes for the future, Lang said, will be the establishment of a food pantry in Olive Branch.
"I'm about helping out the local community and helping out people," Lang said. Food pantries are already being supported through the Delta Regional Foundation, such as a recent $5,000 donation to CFNM to back food pantries in four area counties.
Jackpot Bingo is open every day except Tuesday starting at 4:30 p.m. On Fridays, another program starts at 12 midnight and it continues to about 3 a.m. On Sundays, an afternoon session starts at 12:30 p.m. and plays until about 5 p.m., followed by another session at 5:45 p.m. On average, between 90-110 people play, although Lang said as many as 350 people have been there at one time.