Karr introduced as new Hernando baseball coach
Photo: New Hernando baseball coach Taylor Karr speaks to parents at the high school Thursday evening. (Bob Bakken/desotocountynews.com)
New Hernando High School baseball coach Taylor Karr said six of the last 10 state high school baseball championships have come from DeSoto County, but none of the state title trophies have taken residence in Hernando.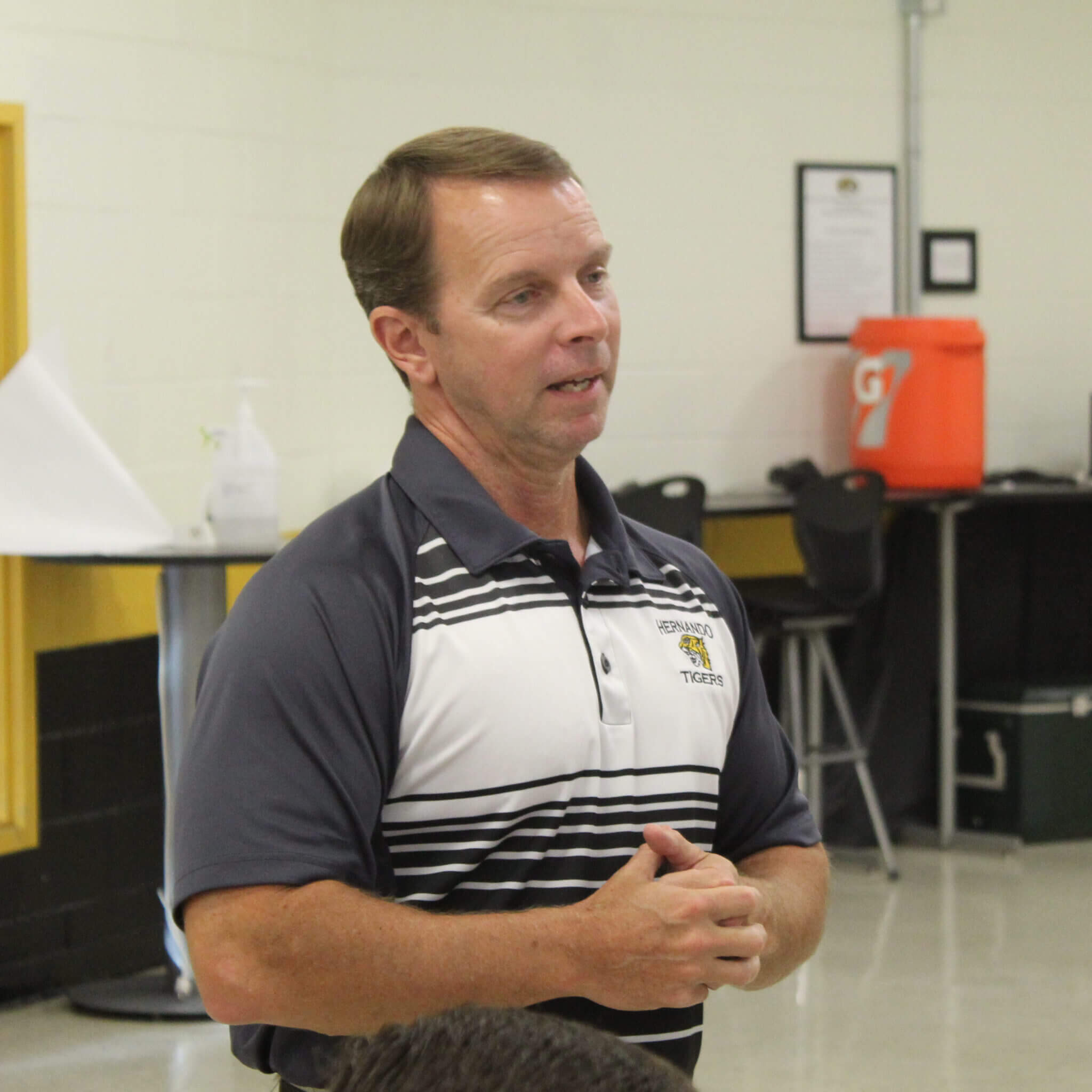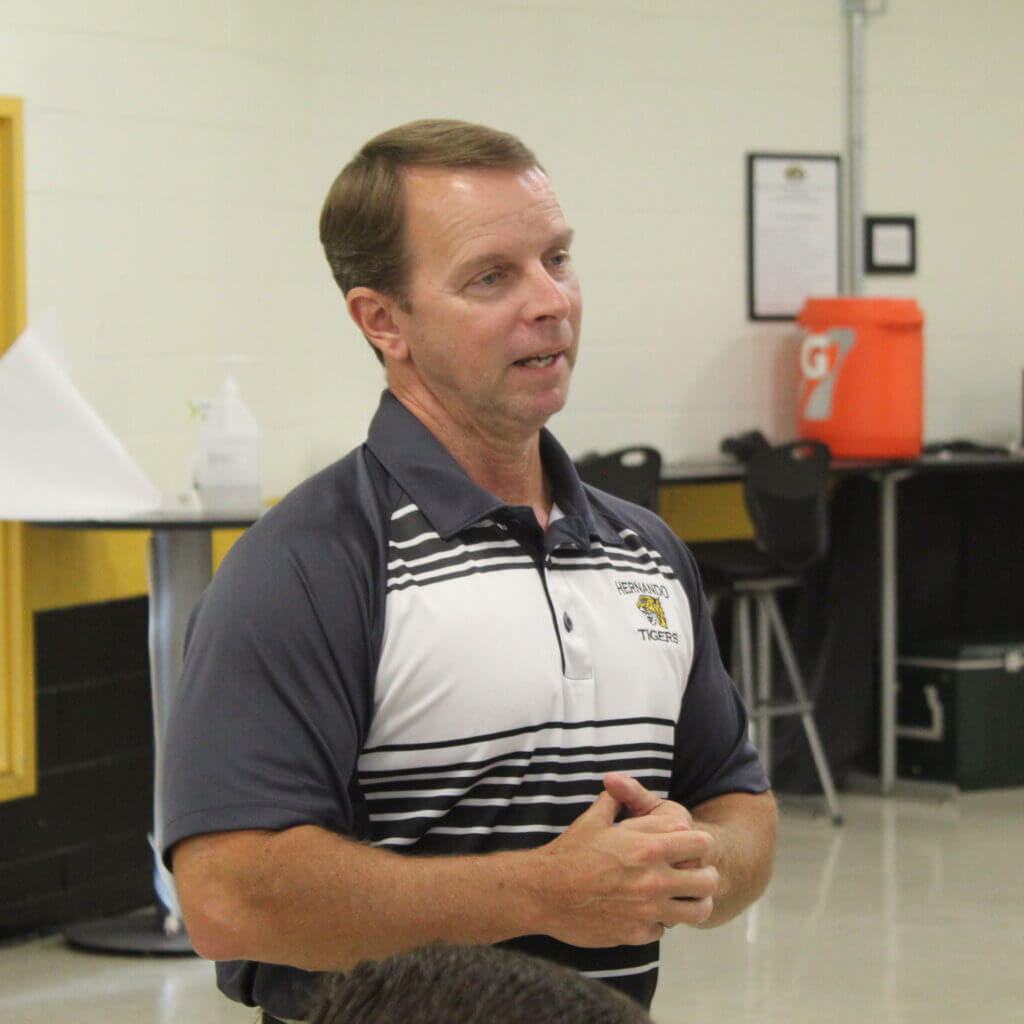 While the Tigers baseball program has been considered as one with a lot of talent, it has not been able to take the next step and get past the large school baseball powers in DeSoto County. That includes last June's MHSAA 6A state champion from nearby Lewisburg.
Karr, 28, comes to Hernando after being the pitching coach at Lafayette (Oxford) the past two years and wants to change all that. He wants to take the team to championships and do it consistently.
"It's the goal, it's the destination that we want to get to," Karr said Thursday evening after an initial meeting with parents and players. "I don't think we can just talk about it at the end of May when it's time to go perform. That's something we want to instill in our kids all throughout the fall. For me it's very important because I think this is the place where we can do it consistently. I consider this place a sleeping giant and I want to wake up that giant."
Hernando will be Karr's first head coaching job after former coach and athletic director David Lara became the assistant athletic director at Marion, Arkansas. But Karr has assisted for four quality programs since playing for two years at Jones College.
He started coaching as a volunteer assistant at Tupelo High School, then became pitching coach at Clinton High School, an assistant at Pass Christian, and the past two seasons has been aiding the Commodores at Lafayette.
It was at Tupelo where he met a young player named Ray Sandroni, who Karr said was like a player-coach on the field for the Golden Wave.
"I told him when he was 17 I was going to hire him and I meant it," Karr said. "I didn't know it was going to be this quick. He's a rising star and he's really excited for the opportunity."
Karr said Sandroni will run the offense for the Tigers, bringing what Karr described as a new energy to the offense, "because we want to score a lot and we want to do it often."
Sandroni brings a state championship-quality offense to Hernando, as he comes to the Tigers after being with the Tennessee TSSAA Division II-A state champion team at Northpoint Christian School in Southaven last season.
Karr feels Hernando can become the next baseball power from DeSoto County.
"That doesn't happen overnight, that's a day-by-day thing that we want to accomplish. We set our sights on that in August," Karr said. "I want it that we're not just Hernando, but we are feared when people come to our place or we go to them that they know that it's going to be a battle when we step on the field with them."
At Thursday's meeting, parents were also introduced to Nic Brown, who becomes the new athletic director at Hernando. Brown has been athletic director, football coach, and physical education teacher at DeSoto Central Middle School.