Ann Jolley resigns from DeSoto County school board
The makeup of the DeSoto County School District Board of Education will be changing, beginning in October and continuing after the November general election.
District 3 board member Ann Jolley, the longest-serving board member, and who has been on the board since 1989, announced during Thursday's recessed meeting her resignation and retirement effective Oct. 1. Jolley, who has dealt recently with health issues, leaves the seat representing the westernmost part of DeSoto County open after 34 years on the Board of Education.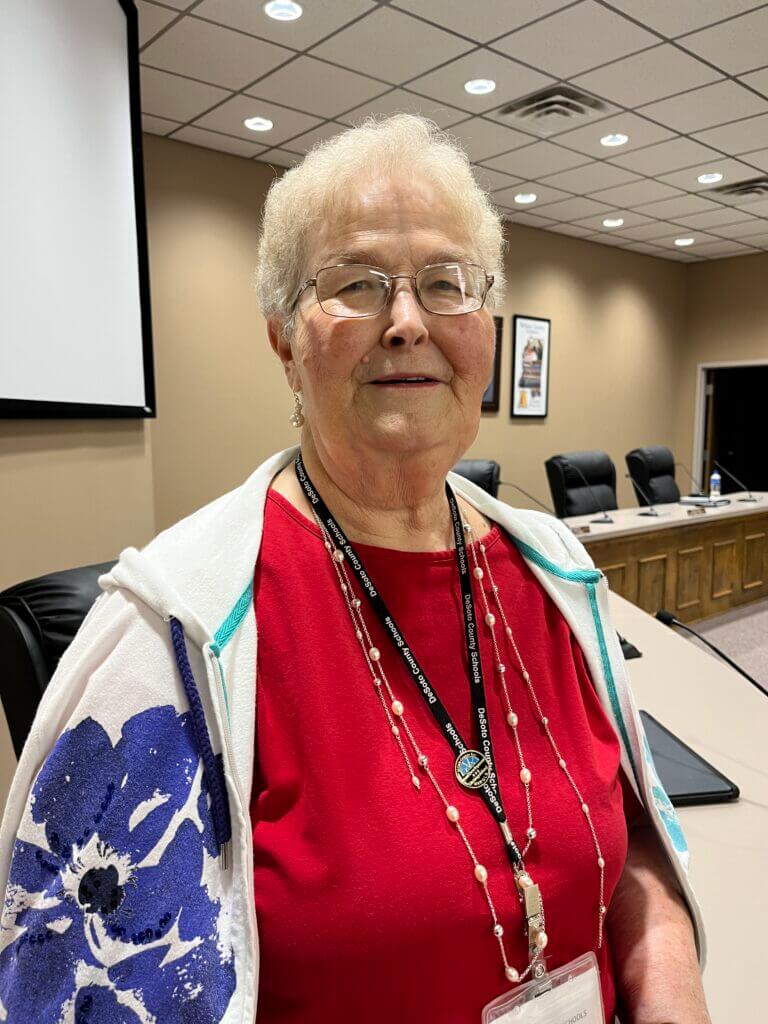 At the same time, District 1 board member Milton Nichols, who represents the easternmost part of the county, including Olive Branch, did not file for re-election at the deadline, saying he felt it was "time to set aside."
Current board member Michele Henley has her six-year term expiring this year and has filed for re-election in November.
Henley, who is finishing her first term as a board member, faces opposition in the November election from April Wright, a mother of two children. Wright has had experience as a librarian in Memphis and Nashville public libraries and is back to work part-time in public libraries again. In 2021, Wright ran unsuccessfully for Southaven alderman in District 5.
James "Eric" Wright and Josh Sullivan, both of Olive Branch, are on the November ballot for Nichols' seat on the board.
That means there is the potential of three new faces on the school board when it convenes for the first time in January, compared to the sitting board members at the beginning of this year.
Supt. Cory Uselton said Thursday that Jolley will be greatly missed.
"She's a good reason why DeSoto County Schools is as successful as it has been over the last several decades," Uselton said. "She's been very well-respected and her wisdom and knowledge of board policies and how to handle difficult situations will be greatly missed."
"I think this school system is wonderful," Jolley said. "We (the board) work well together. Other school boards don't like each other but we like each other. We get along very well."
Jolley is a Maryland native who moved to DeSoto County in 1972. She has been president of the DeSoto County school board and in 2017 was named Board Member of the Year by the Mississippi School Boards Association.
During Thursday's meeting, the school board was also introduced to this year's Superintendent's Youth Leadership Council members, selected juniors and seniors representing all eight DeSoto County high schools.