A service project stuffed with love
Photo: Ava Look brings a bag full of stuffed animals to the Bridgetown Volunteer Fire Department. (Courtesy photo)
Anytime a domestic situation develops or there is a house fire and law enforcement or first responders are called, there are many parts of the situation that have to be dealt with.
You may not know that on domestic calls or house fire calls, one of the pieces of equipment that comes along is…. a stuffed animal.
That's because young children can become traumatized at the scene of parents or family members in an heated disagreement being diffused by the deputy or police officer, or feel sad and victimized because their home is being destroyed by flames in front of them.
A stuffed animal can go a long way to calm a child at that moment of time. Experts say the stuffed toys or teddy bears give children something to bond and hold on to a little bit of comfort in the middle of the situation.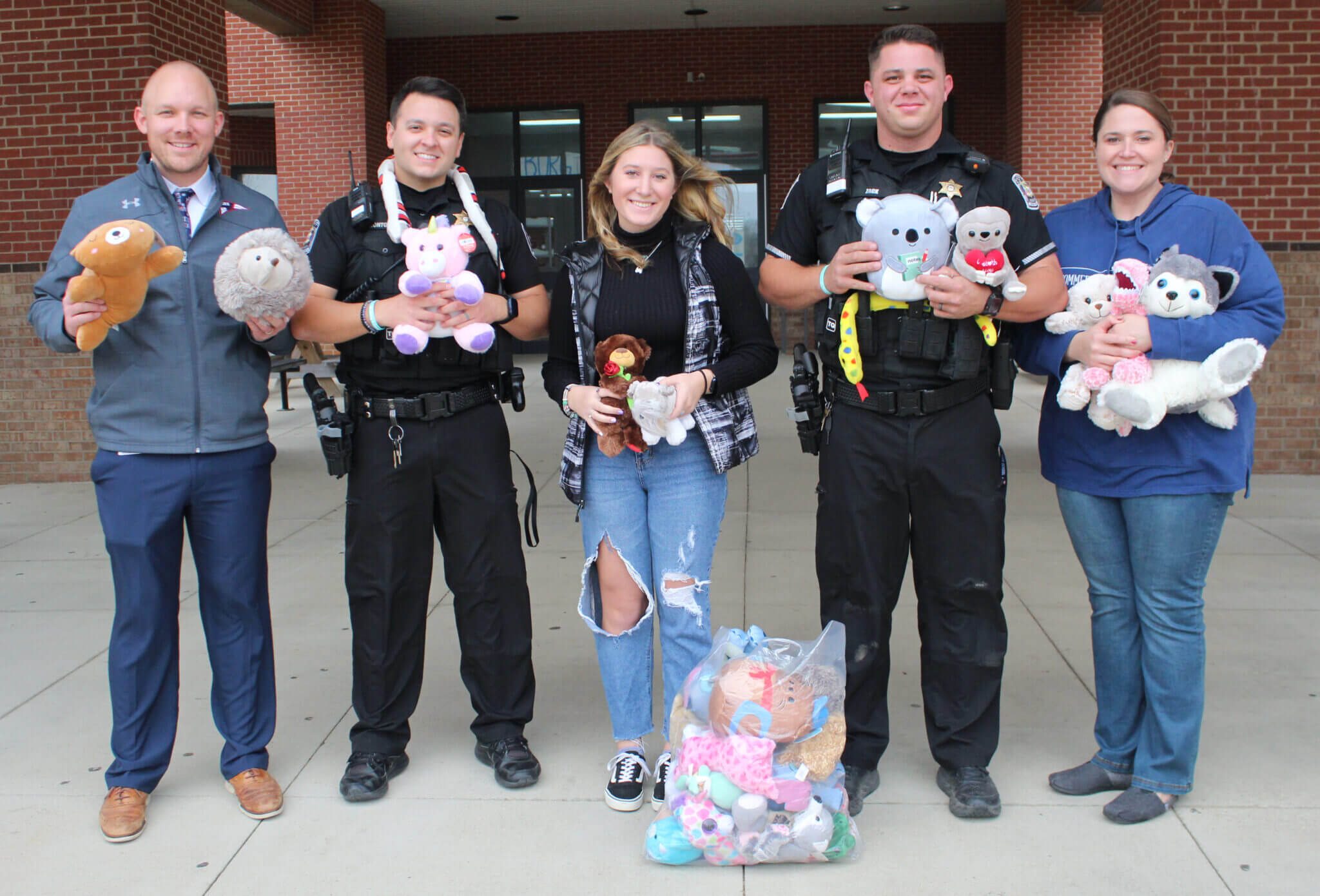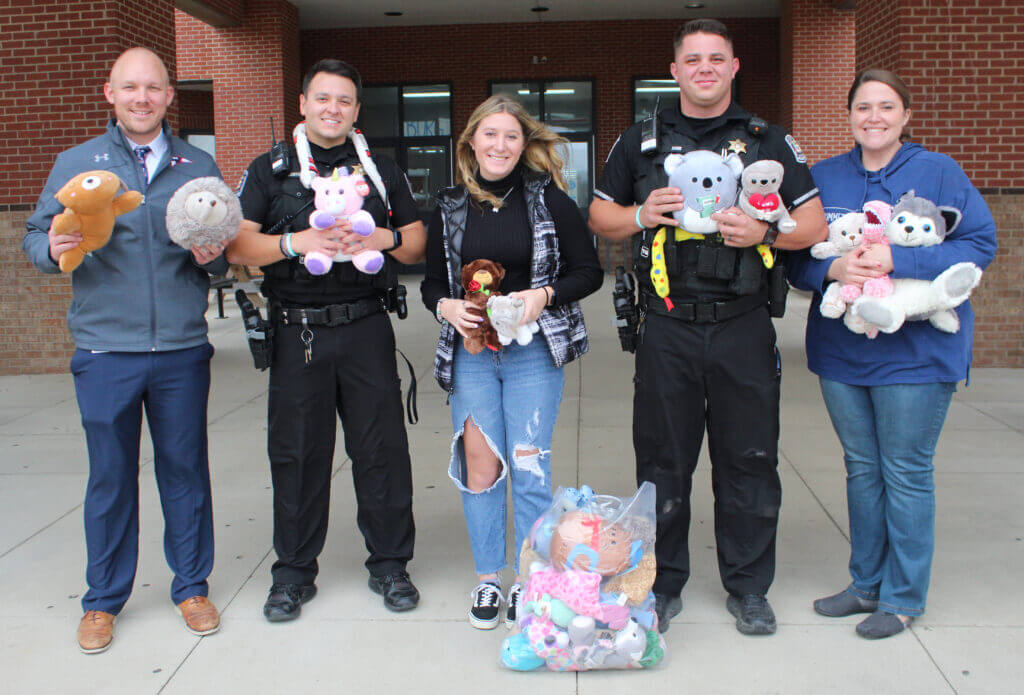 Both the DeSoto County Sheriff's Department and the Bridgetown Volunteer Fire Department recently put the word out on social media that they were running low on the number of stuffed toys they had available to pass out to youngsters.
Meanwhile, Lewisburg High School junior Ava Look was in search of a service project to do. As a member of the flute section with the Lewisburg High School Marching Band, Ava wanted to become its section leader. To do that, it's required in the application that a service project needs to be done.
Ava decided to make her service project the collecting of stuffed animals for donation to the Sheriff's Department and fire department.
"They were saying they were running low on stuffed animals for little kids when they rescue or help families," Ava said. "I just got a lot of love and a lot of donations."
A social media post of her own explaining what she wanted done was dropped and donations came from everywhere.
Fellow band members, classmates, and the community donated stuffed animals or money for Ava's project. The Olive Branch Five Below store also got involved. That is the store where Ava bought the animals with the money that was donated.
"A lot of people donated money so we went to the local Five Below and got as many as we could," said Ava. "The Five Below was very, very graceful and let us pick out what we needed and give us some extra discounts. It was a great experience."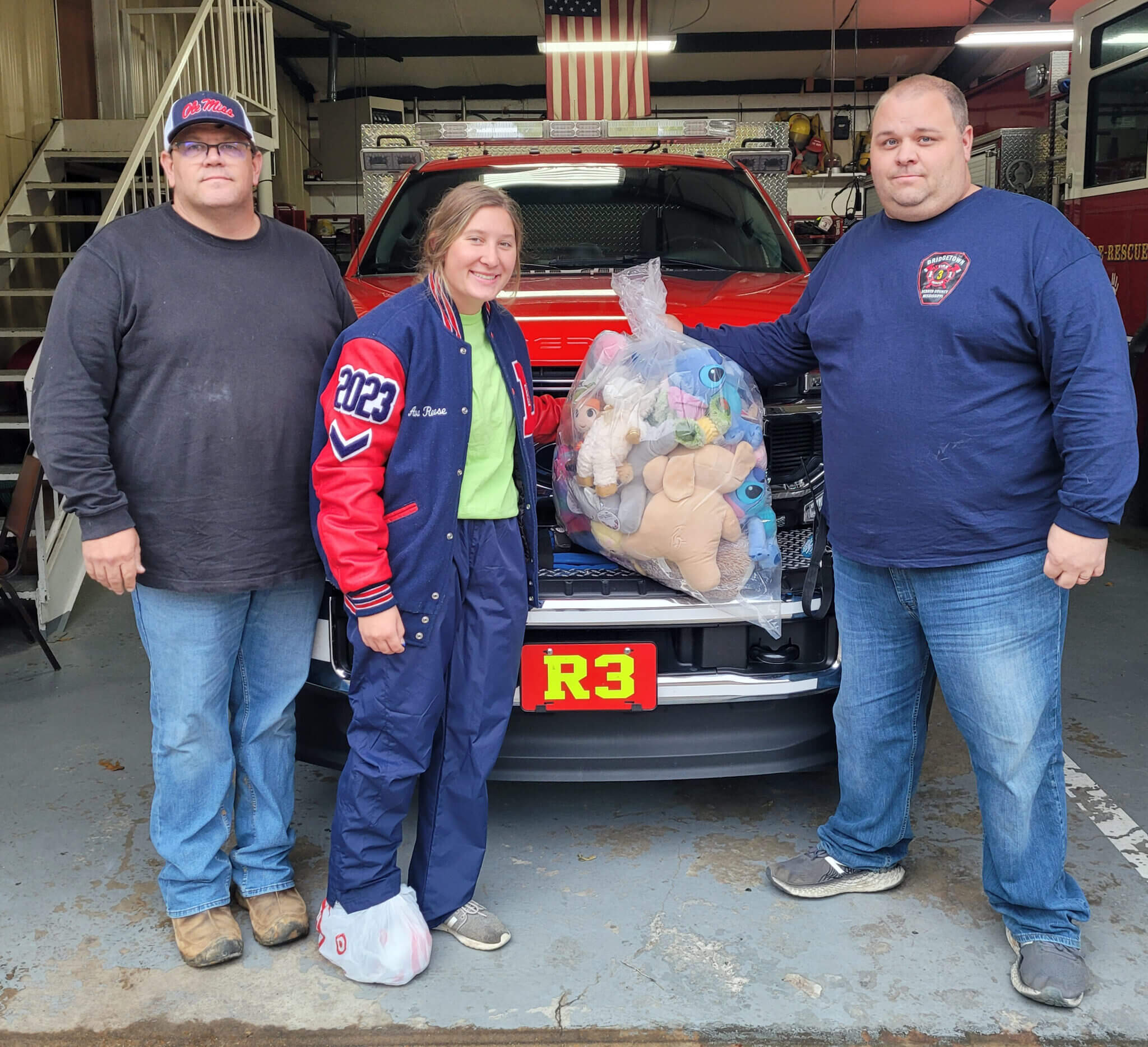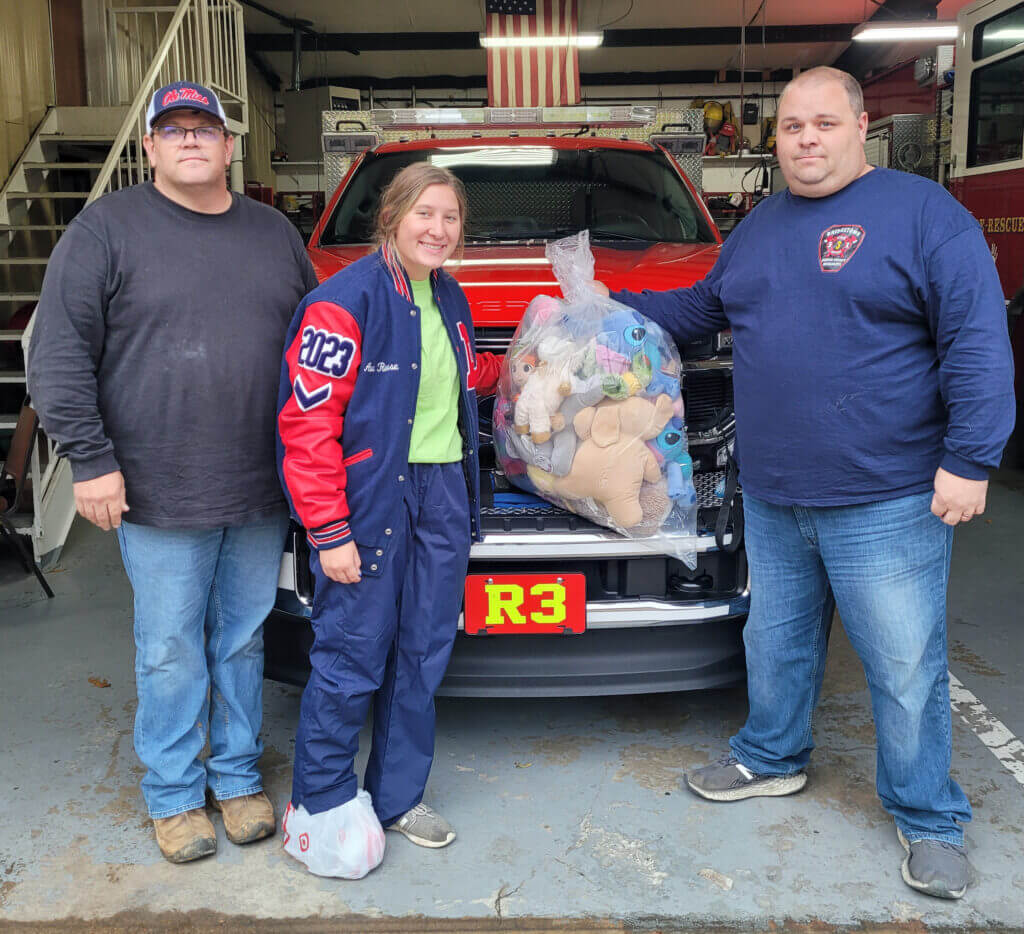 Those stuffed animals this week found their way to the Sheriff's Department and to the Bridgetown firefighters.
This is not the first time Ava has stepped out to contribute to the community, as she has done work as an Eagle Scout and she is also a member of the National Honor Society.
"I love helping people, it is my favorite part," Ava said. "I just love to see the smiles on people's faces."
By the way, Ava did become the section leader for the flute section with the Lewisburg High School Marching Band.