Speaker Gunn will not seek reelection to Mississippi House
Mississippi Speaker of the House Phillip Gunn Tuesday announced he would not be seeking re-election when his current term in office ends.
Gunn informed a Republican caucus of his decision. A statement released Wednesday from Gunn said, "It has been one of the greatest honors of my life to serve as Speaker of the Mississippi House."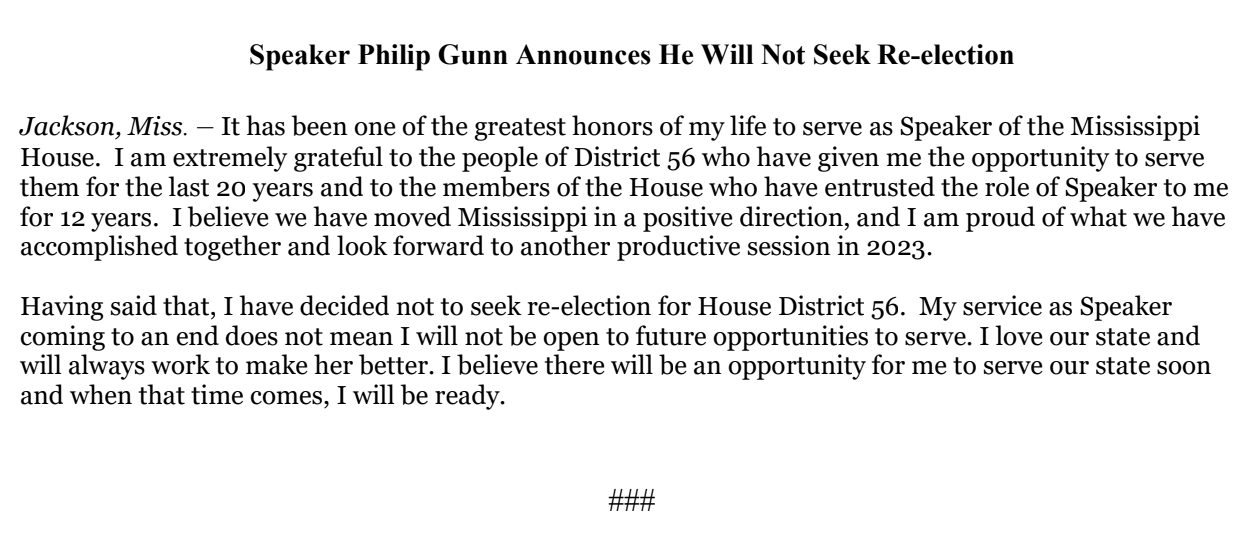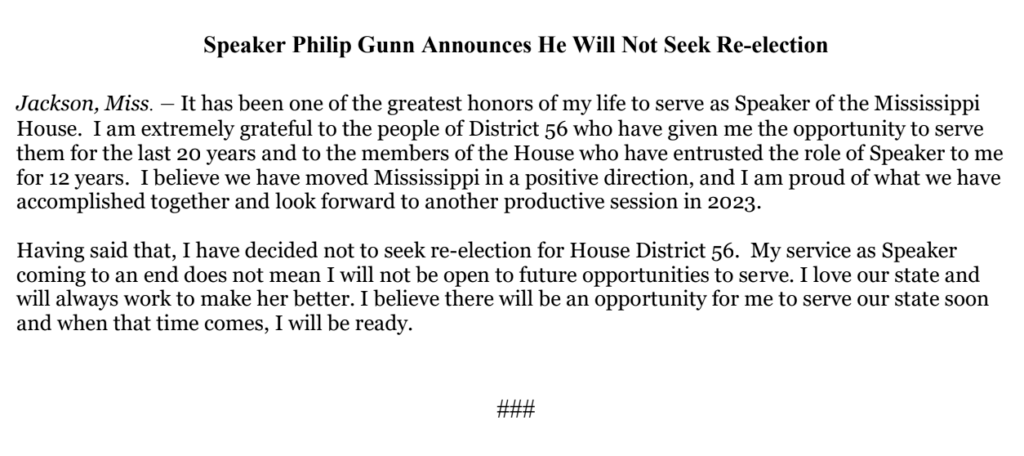 The state representative from District 56 has been in the Legislature since 2004 and has been its House Speaker since 2012, the first time a Republican has held a title in 136 years.
State officials have reacted to the news, including a tweet from Gov. Tate Reeves.
Lt. Gov. Delbert Hosemann added these words regarding Speaker Gunn.