Roe v. Wade struck down in Supreme Court
U.S. Supreme Court ruling comes from Mississippi abortion case
The U.S. Supreme Court Friday struck down the landmark Roe v. Wade abotion rights ruling, in effect stating that states can make their own decisions about abortion.
The 6-3 decision was made in the Mississippi case of Dobbs v. Jackson Women's Health Organization, which challenged the state law that prohibited abortions from taking place after 15 weeks of pregnancy. It is expected that half of the country's states may see similar laws now enacted with today's ruling backing the move.
Justices who voted with the majority in Friday's ruling were: Clarence Thomas, Neil Gorsuch, Brett Kavanaugh and Amy Coney Barrett, and Samuel Alito, who wrote in the majority opinion that a 1992 ruling that reaffirmed the right to abortion was wrong and must be overturned. Alito also wrote that authority to regulate abortion rights does not rest in the courts, but in the political branches.
Roe v. Wade had protected abortion rights for nearly 50 years, so Friday's ruling was a massive reversal of something that had been on the books for about a half-century.
Mississippi Attorney General Lynn Fitch issued the following statement after the announcement of the Supreme Court's decision.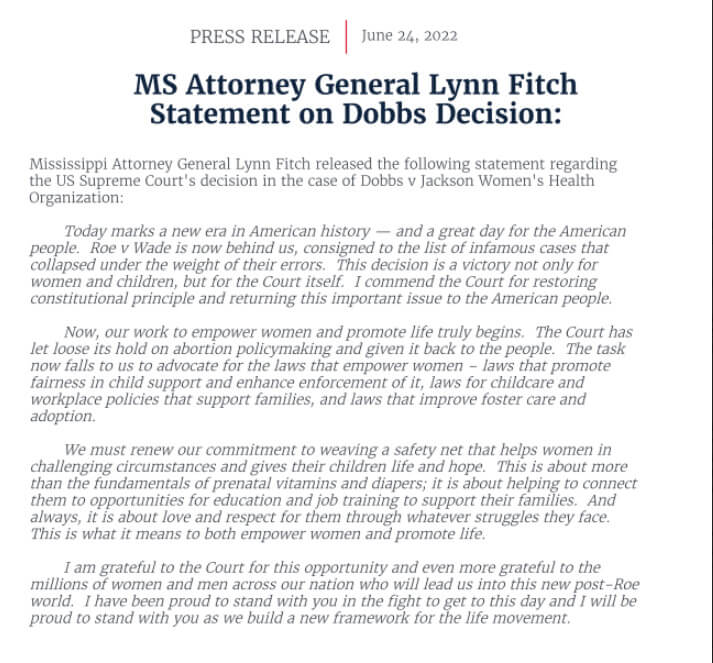 Gov. Tate Reeves also issued a statement on social media, calling today "a joyous day."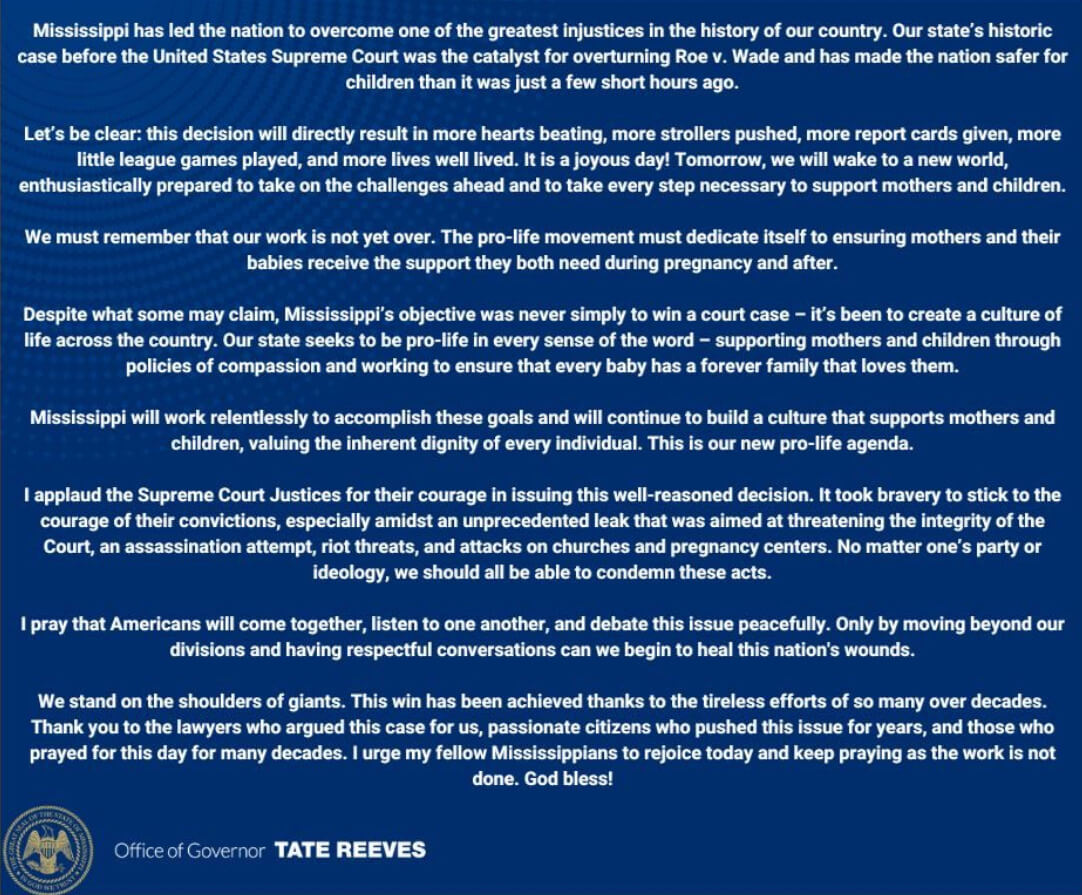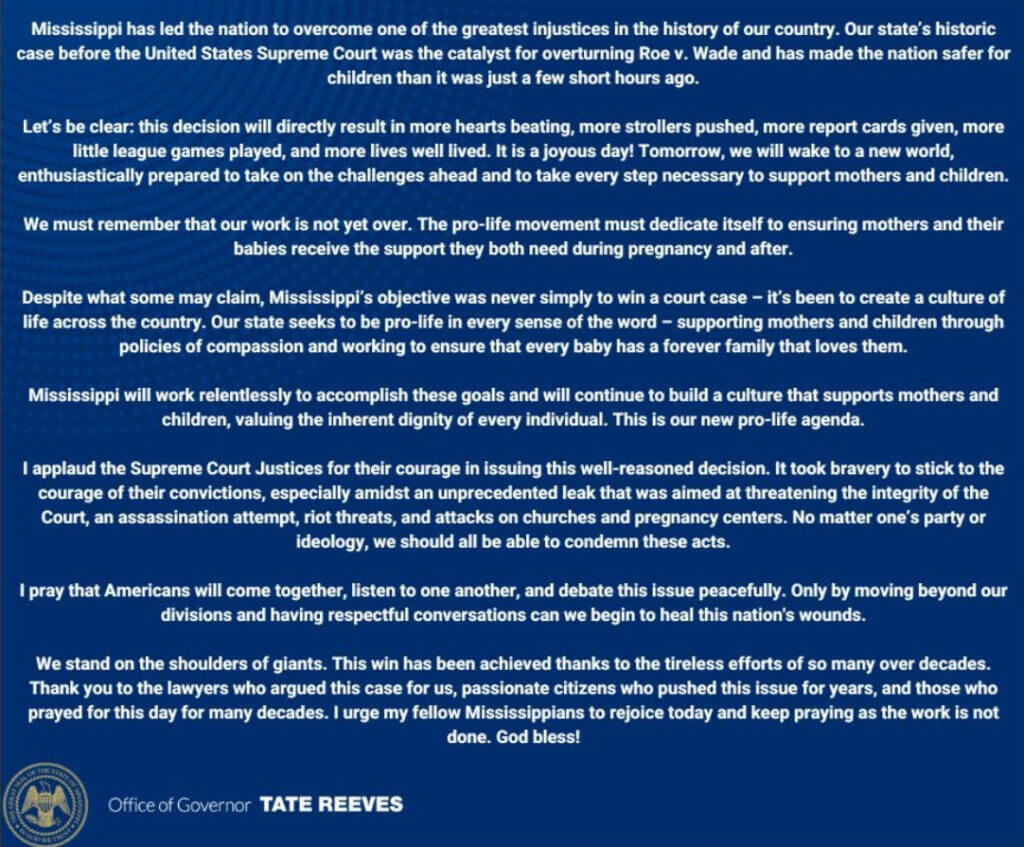 Mississippi First District Congressman Trent Kelly released this statement on social media:
"The Court's decision today returns the right to protect the unborn to the states," according to Lt. Gov. Delbert Hosemann. "Mississippi is a leader on this critical issue, with a law already in place which will prohibit abortion. I am pro-life. I am also pro-child. In addition to protecting the unborn, we must also focus on other ways to support women, children, and families."
You can read today's ruling here: Supreme Court ruling