Presley campaign for governor reaches Marshall County
Photo: Democratic candidate for governor Brandon Presley speaks with a vendor at the Holly Springs Farmers Market on Saturday, June 10. (Bob Bakken/desotocountynews.com)
Political campaigns recently released the latest fundraising reports indicating the monetary support each candidate has through the end of May.
Incumbent Republican Gov. Tate Reeves and Democratic challenger Brandon Presley released their latest reports on Friday, June 9. Reeves' campaign reported $9.4 million cash on hand after raising $650,000 in May.
Presley's campaign reported more than $1.7 million cash on hand with $355,000 reported in May.
Despite the monetary disparity in funds, Presley told DeSoto County News in Holly Springs on Saturday, June 10 he is proud of the support he is getting and where it is coming from.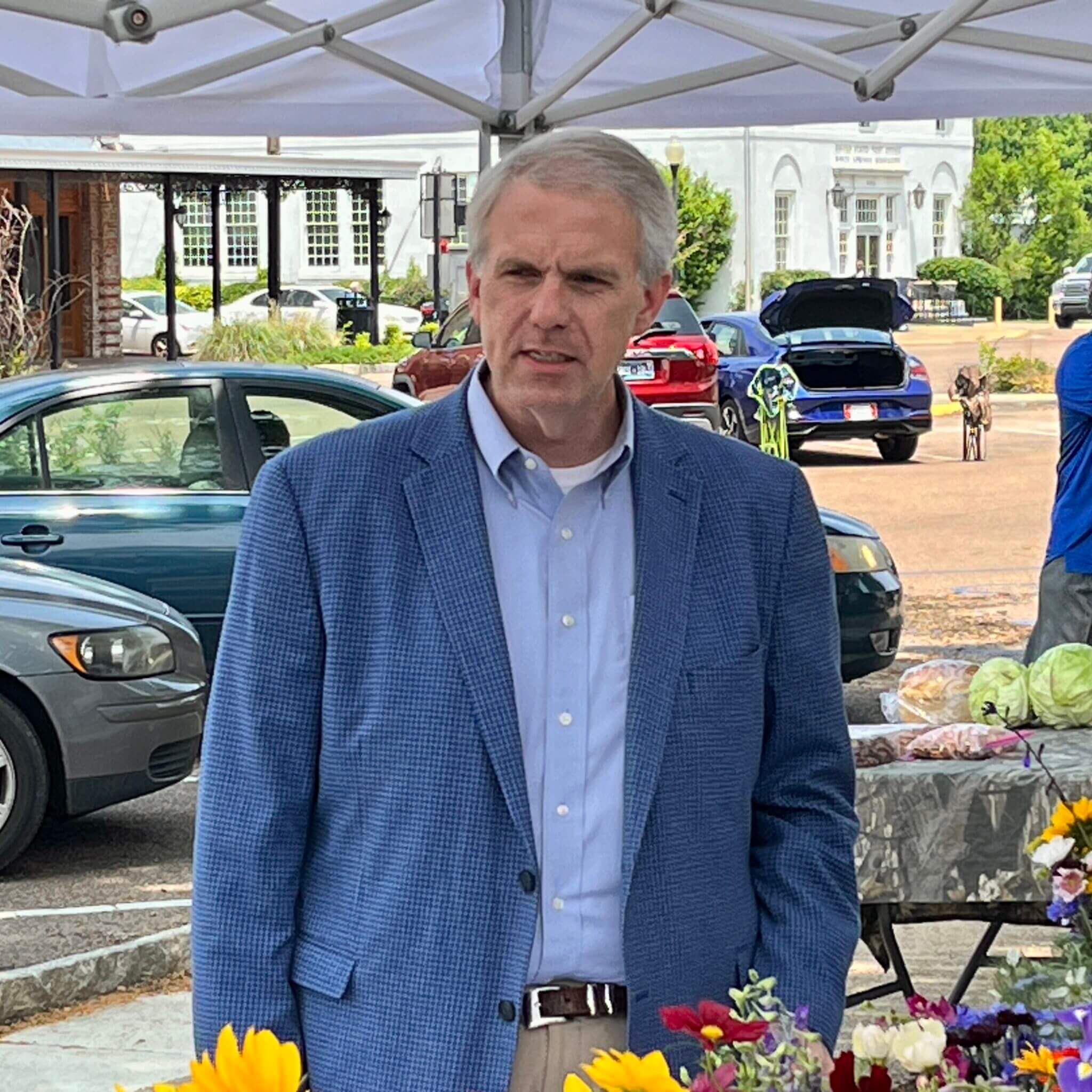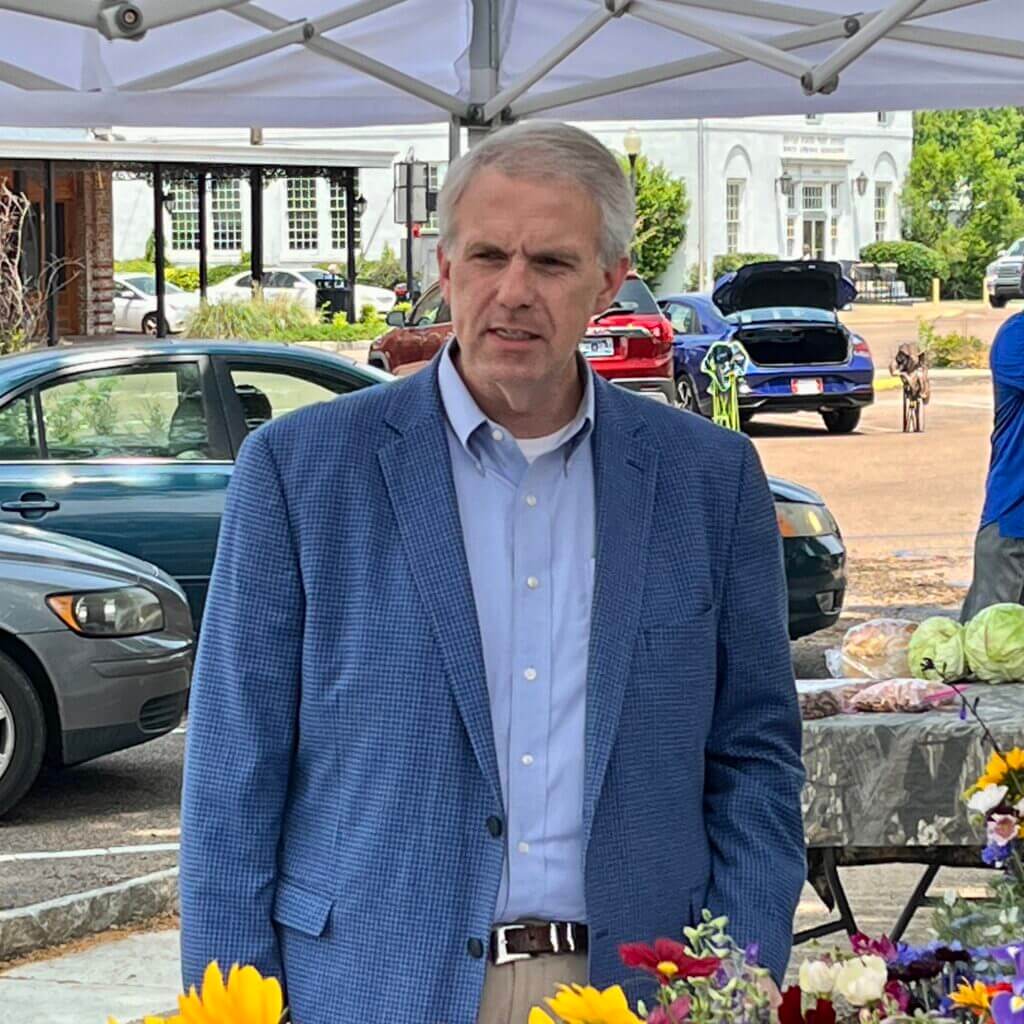 "At the end of this election, they're not going to count dollars, they're going to count votes," Presley said. "We've been more competitive than any Democratic candidate for governor in the history of the state in our first fundraiser which broke records for Democratic candidates and again this cycle, we broke records. Almost 90 percent of our funds are from people who contributed less than $200."
Presley said his fundraising comes from people who feel Reeves is not representing them.
"Our report shows a strong grass roots movement in the state, where folks who probably can't afford a $5,000 a plate dinner with Tate Reeves at some fancy restaurant, chipped in $5 to my campaign to help us get our message out," said Presley. "They're not trying to buy influence, they're not trying to get a deal for a buddy, they want good, clean, honest, transparent government in Mississippi, and they're chipping in what they can to help."
Presley added the campaign had over 1,200 new donors in the past 30 days who had never participated in the process before.
The Democratic candidate for governor has gone on record saying campaign finance reform needs to happen in MIssissippi. Presley believes there should be more limits on how much and when candidates can fundraise.
"I have advocated limits for personal contributions, limits for PAC contributions, the complete outlawing of corporate contributions in Mississippi, also banning all fundraising while the Legislature is in session," Presley said. "I've also said that all the functions of campaign finance should be moved under the Mississippi Ethics Commission. It should all be housed under the Ethics Commission, just like it is done in other states in the country."
Stops like the Saturday visit to Holly Springs, where he visited the Farmers Market and spoke to Marshall County Democratic supporters, are part of Presley's campaign to go to every county of the state. Despite not having a primary challenger now that Bob Hickingbottom was declared ineligible by the state Supreme Court, Presley intends to be in all counties before August. That includes DeSoto County.
"DeSoto County is another county where too often Democrats have written it off and not shown up," Presley explained. "I don't believe as a candidate for governor that it's morally the right thing to do. You can't ignore people into voting for you, so we're going to communicate to voters who are self-identified Republicans, fierce independents, and loyal Democrats."
Presley told the Holly Springs gathering that turnout is key and that all votes matter.
"Our sole focus is getting Tate Reeves out of office, putting him in the unemployment line and cleaning up a corrupt system is what our campaign is about," Presley said.