Mississippi Lottery announces November fund transfer
The Mississippi Lottery Corporation (MLC) completed its November transfer of $7,970,084.81 in net proceeds to the Lottery Proceeds Fund in the Mississippi State Treasury. This brings the total transfer for Fiscal Year 2021 to $41,625,121.54.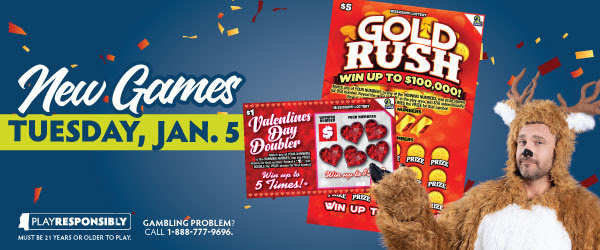 The MLC will introduce a $1 Valentine's Day Doubler and a $5 Gold Rush scratch-off game scheduled to arrive at lottery retailers throughout the state starting Tuesday, Jan. 5, 2021.
The Powerball® jackpot for Wednesday, Dec. 23, is an estimated $321 million. This is the highest the Powerball jackpot has been since January.
Mega Millions® has an estimated $330 million jackpot for Tuesday, Dec. 22.
Mississippi Lottery Commission news release