Kelly condemns attack on Ukraine
Photo: Congressman Trent Kelly with DeSoto County World War II veteran Olin Pickens at the County Seat Lunch Club PAC luncheon in Hernando Thursday. (Bob Bakken/DeSoto County News)
Mississippi 1st District Congressman Trent Kelly commented Thursday on this week's attacks by Russian troops in the Ukraine.
Russian forces Wednesday entered the second-largest European nation by area (after Russia) and there have been casualties already reported as troops moved in from across the Russian border. Explosions could be heard in the capital city of Kyiv, along with major cities of Kharkiv and Odessa.
The move was expected by global leaders, although widely condemned, as Russian president Vladimir Putin said it was his country's need to help an eastern expansion of NATO to the Russian border. Putin said Russia has been ignored by NATO in demands that Ukraine not be allowed to join NATO.
In Hernando for a number of appearances Thursday, including the County Seat Lunch Club PAC meeting at the Hernando Golf and Racquet Club, Kelly spoke with DeSoto County News and called the speech by Putin a pretext to invade Ukraine.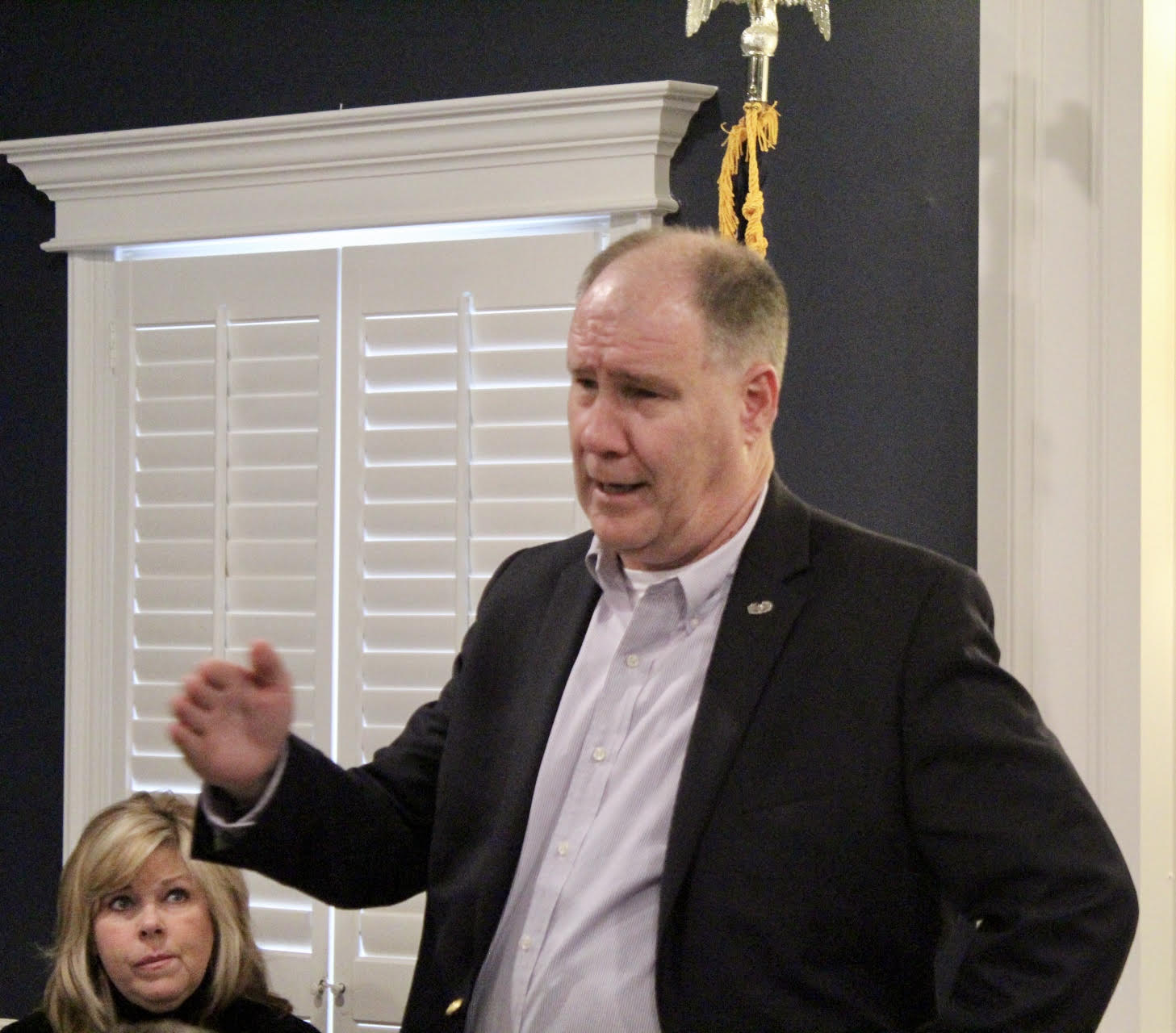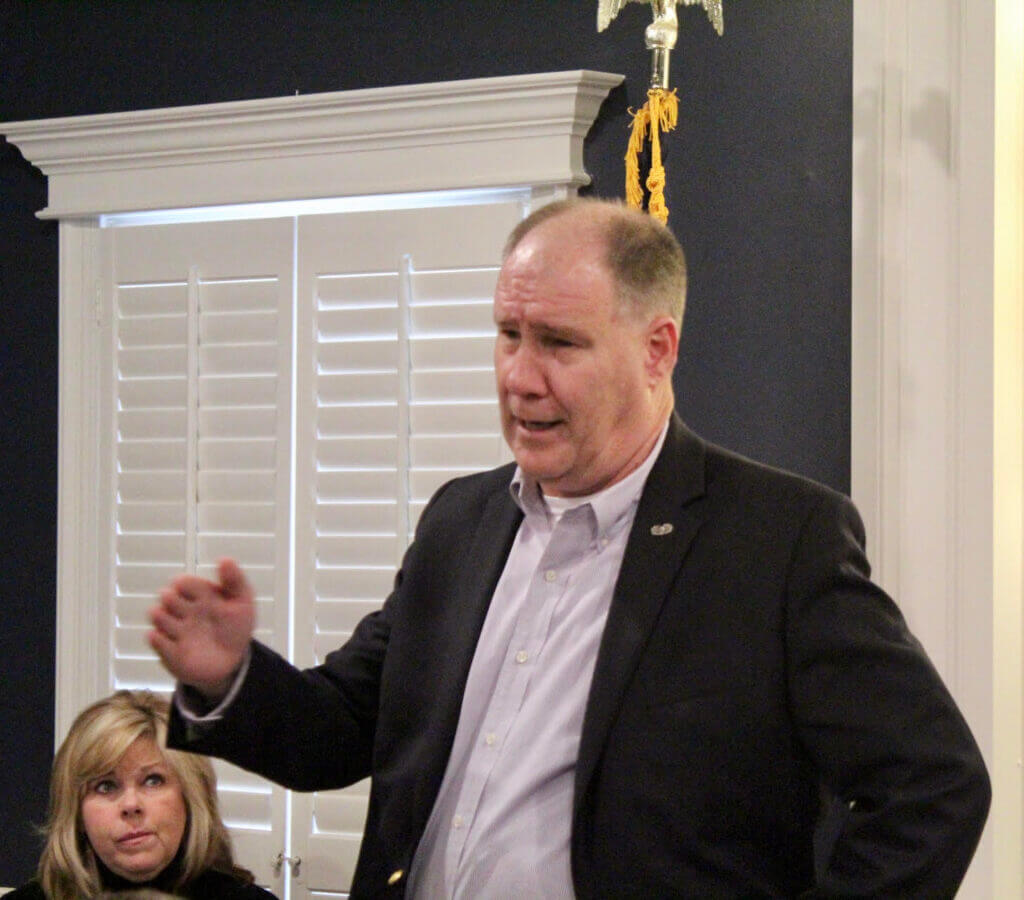 Kelly agrees the Ukrainians may be far undersized in military manpower and strength, but the country has the will to fight. The Mississippi Republican did say there are means that could make Russia reconsider its actions.
"They can break Russia financially," Kelly said. "Russia doesn't have the financial resources long term and we will assist them anyway we can in that fight."
President Joe Biden Thursday announced harsh new sanctions the United States will impose on Russia in response to the Ukrainian invasion. Kelly said sanctions have to be strong enough to quickly stop the aggression.
"We've just got to make the financial sanctions harsh enough on the oligarchs and the Russian government to make sure that they can't sustain this operation for long," Kelly stated. "They (Russia) are energy-dependent and making money. We need to shut down Nord Stream 2, not let it open back up."
Nord Stream 2 is the pipeline that would pump natural gas from Russia to the European Union. Germany stopped certification of Nord Stream 2 on Thursday as a response and Biden followed by placing sanctions on Nord Stream 2 AG and its corporate officers.  
Kelly also called into question Biden's attacks on American energy supplies, believing it could make the United States vulnerable.  
"We need to start exporting fossil fuels here from America instead of the attack on energy we've had here at home," Kelly said. "We went from an energy exporter to an energy importer and we've got to return that so we can fight the Russians and crush them financially."
The congressman said the U.S. can provide weapons and training to supporter of Ukraine and that Ukraine has good allies near them in counties like Bulgaria and Romania to help Ukraine fight back against Russia, which Kelly expects they will do.
"They don't want to go back to the old Soviet Union and I think they will fight, much like the insurgency in Iraq and Afghanistan," Kelly said. "There will be a lull but they will continue to fight as long as the Ukrainian people have a will to fight."