Hosemann touts accomplishments in DeSoto County speech
Mississippi Lt. Gov. Delbert Hosemann spoke to DeSoto County business leaders Wednesday as the featured speaker for the first DeSoto County Economic Development Council quarterly luncheon in over a year, due to the coronavirus pandemic.
During his half-hour speech, Hosemann outlined legislative accomplishments and his priorities for the upcoming session of the State Legislature.
Hosemann also commented on the recent move by Gov. Tate Reeves that removed Mississippi from receiving the extra federal unemployment benefits as of June 12. The funding comes under the Biden Administration's Pandemic Unemployment Assistance funds.
Hosemann observed that the state is past the need for the additional money, noting that there are jobs available but fewer jobseekers are applying. Instead, they are deciding to take the unemployment money over going back to work.
"We think that it is time for healthy Mississippians to go back to work," Hosemann said. "We still cover them by our unemployment compensation fund, but these are people who have been receiving so much money they've been discouraged from going back to work tax-free and the things that go with it."
Mississippi Democratic Party Chair Tyree Irving countered in a responding statement by saying Reeves' decision was "cold and heartless."
"Mississippi boasts one of the highest poverty rates in the United States," Irving said. "Raising the minimum wage to a living wage or to $15.00 per hour may also be an incentive to boost the number of people seeking employment."
The matter of money is also among Lt. Gov. Hosemann's top priorities for the upcoming legislative session next year.
"I think we need to revisit teacher pay raises and get some organized structure so that we have an organized way that we do it, not just come every three years or something," Hosemann said. "We want to do our economic development package MFLEX that passed the Senate but didn't pass the House last year. We are going to be challenged to spend the American Rescue money well."
Lawmakers in the 2021 session passed a $1,110 a year teacher pay raise for instructors with three years or less in experience. Existing teachers with more than three years experience received a $1,000 raise in pay.
The MFLEX bill, Senate Bill 2822, was authored by state Sen. Dr. David Parker (R-Olive Branch), in his role as Economic and Workforce Development Committee chairman. It would have consolidated incentives meant to attract economic development with a more simple option.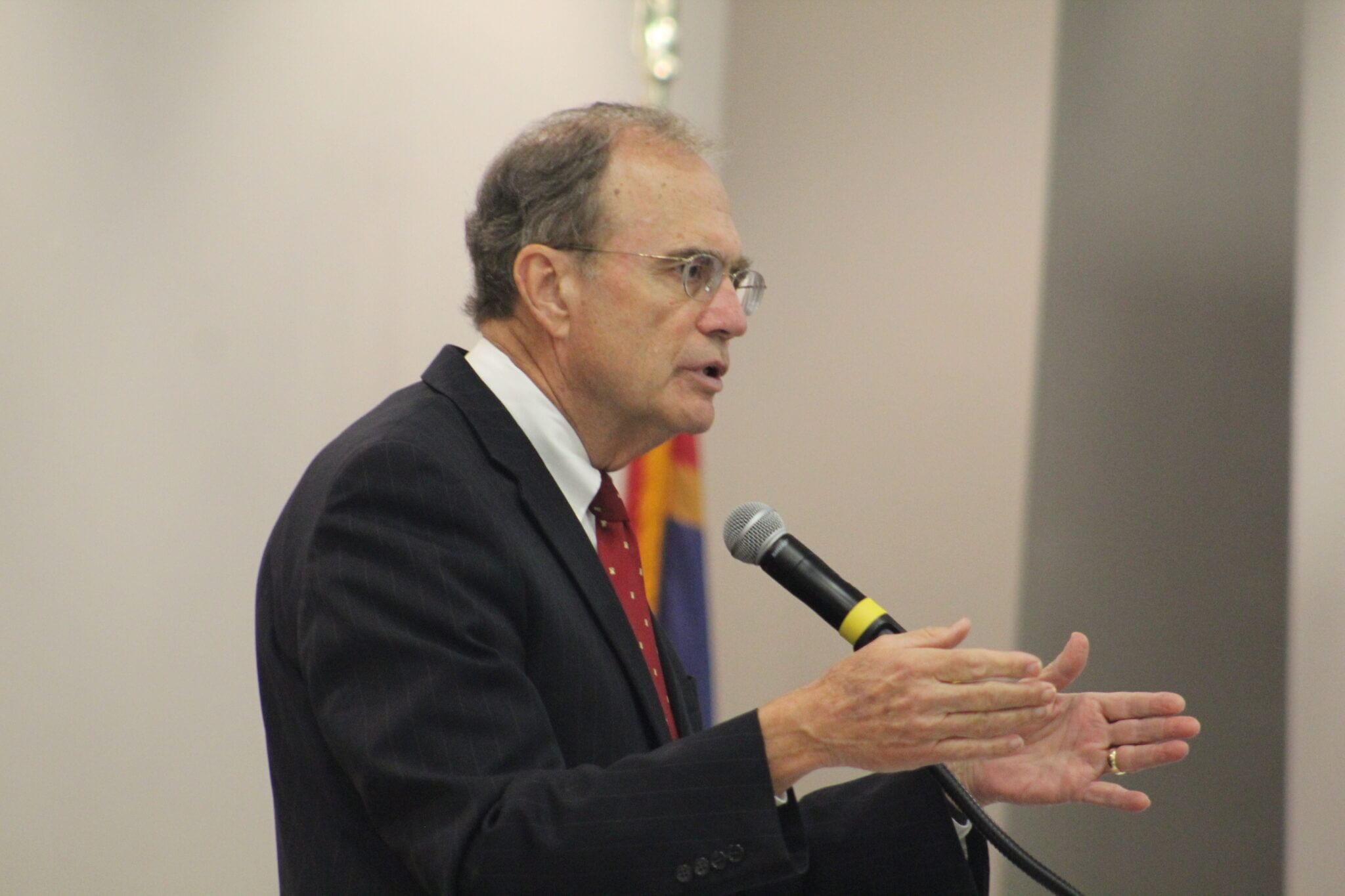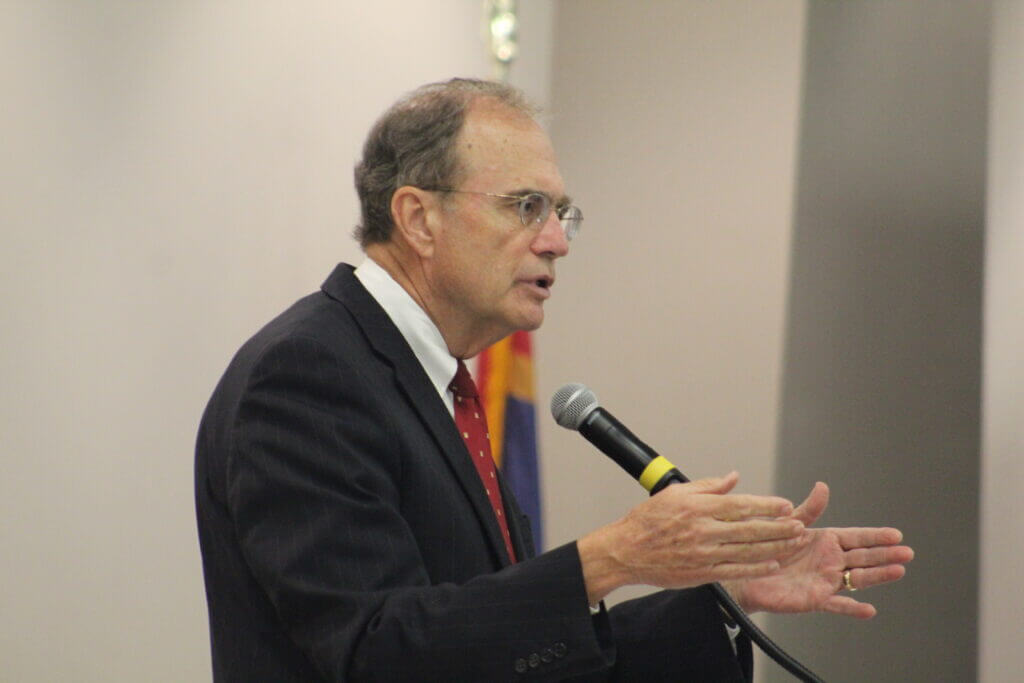 Hosemann also noted Mississippi is expected to get billions of dollars from the American Rescue Plan Act of 2021, part of a nearly $2 trillion stimulus bill passed by Congress and signed by President Joe Biden.
The Lt. Gov. is urging local governments to set the money aside for now.
"We're going to encourage our cities and our counties that get some checks in the next couple of weeks to put that money aside, don't spend it, and let's not do something for one or two years, but for one or two generations," said Hosemann.
After the speech, Hosemann spoke exclusively with DeSoto County News and commented on a recent ranking of states for voter access.
The state is among the bottom six as most difficult to vote in by the Center for Election Innovation and Research.
In his response, Hosemann pointed to other states, such as Georgia, that have passed restrictive voter laws since questions have come up about the 2020 general election.
While Democrats think the new Georgia voter law, for instance, restricts voting in the future, Republicans say it increases election security.
Hosemann, who was very active in assuring election integrity with Voter ID and other efforts as Secretary of State, said Mississippi has a better system and other states are trying to get to where Mississippi is already.
"We did it right and we're still doing it right," Hosemann said. " I am not for having to throw your ballot in front of a Kroger store or something like that. There's no accountability for that, people don't trust it, and I question it myself."
Mississippi was placed with Alabama, Connecticut, Missouri, New Hampshire, and South Carolina in what was called the "Red Group," where an excuse is required to vote absentee in in-person voting but not available to all voters.
The complete findings are found on the Center for Election Innovation and Research website.
Hosemann said the MIssissippi voters have available access but also a method that ensures accountability, accuracy, and integrity.
"You see all of the fights going on in Georgia, Texas," Hosemann said. "All of these other states are trying to get to a voting system like we already have in Mississippi."