COVID cases, hospitalizations increase in state
The state of Mississippi set another daily record for coronavirus cases Wednesday with 8,204 new cases. DeSoto County now has had 40,580 cases of the virus since the pandemic began and there have been 459 people who have died related to the virus. The previous daily record was 7,079 cases in one daily report.
Hospital beds continued to be at a premium as more people have become stricken with coronavirus. MSDH updates hospital bed availability to say there were 773 available staffed beds in the state and 33 available ICU beds.
In DeSoto County, Baptist Memorial Hospital-DeSoto reported no beds available with 96 confirmed COVID-19 patients and 11 adult COVID-19 patients in intensive care.
Methodist Olive Branch Hospital also reported no beds available on Thursday with 26 confirmed virus patients and three adult patients with coronavirus in intensive care.
It should be taken into account the report is from one snapshot of the day at the hospitals and that it is not neccesarily an indication of an entire day's trend.
The state trend of rising hospitalizations due to coronavirus for the day was shown in the following graph: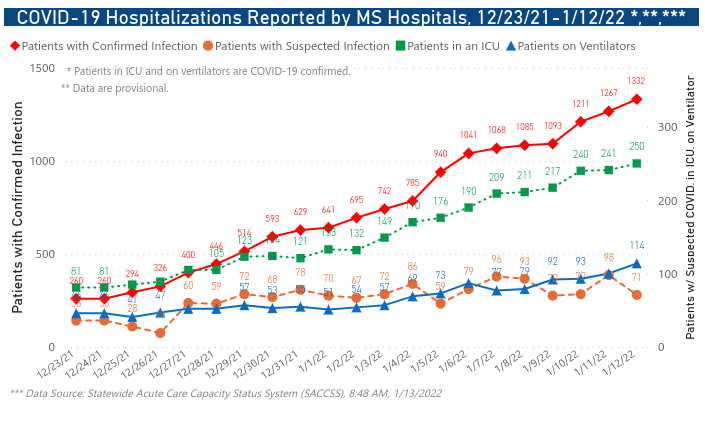 State Health Officer Dr. Thomas Dobbs also address the latest on coronavirus in Mississippi in the following report posted on the MSDH YouTube channel:
Free testing availability has been expanded through the Mississippi State Department of Health, which urges people who may be suffering symptoms to get tested: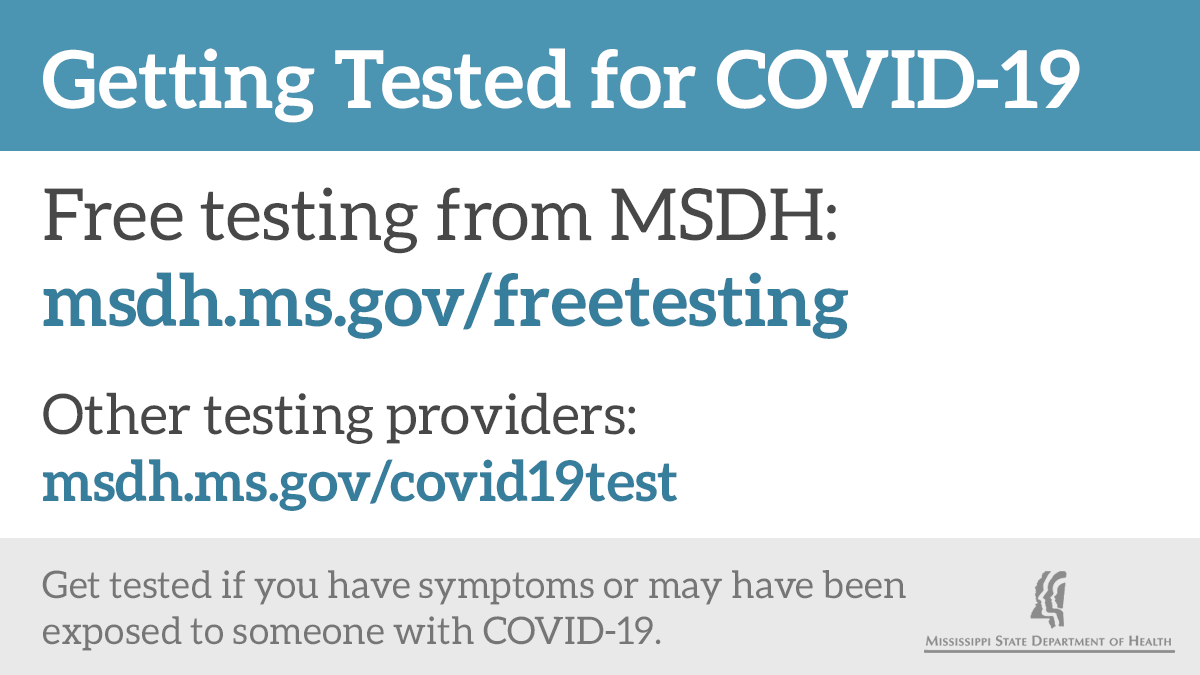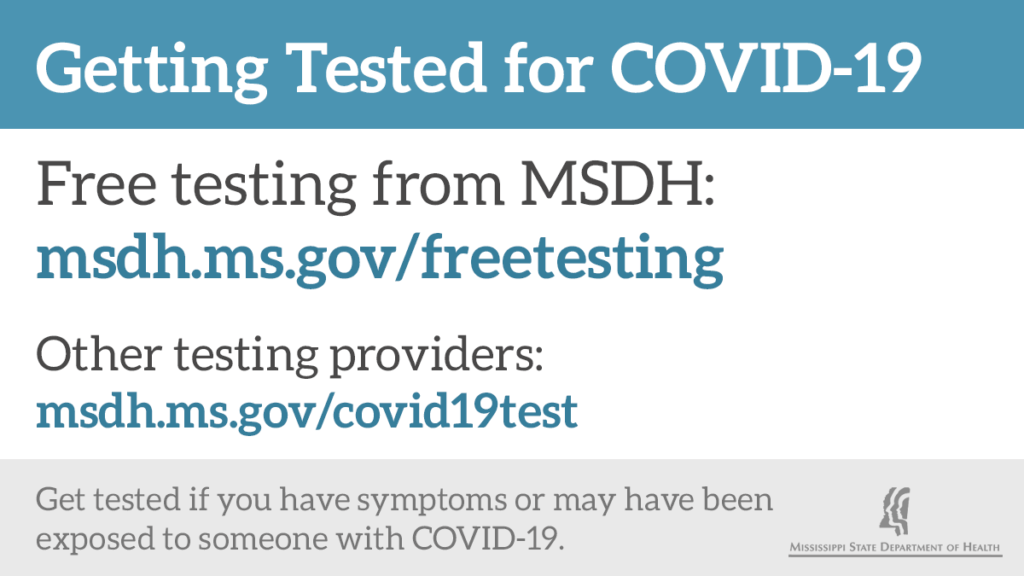 Nationally, there were 793,632 new cases reported and 2,699 new victims from coronavirus. The Supreme Court on Thursday did block President Joe Biden's mandate attempt for large employers with more than 100 employees. Justices did, however, allow a similar mandate to continue for workers at federally-funded health care facilities.
Mississippi Gov. Tate Reeves issued a statement after the Supreme Court's decision, calling the ruling a "major win for the United States."
"Today's decision is also a major loss for politicians who want to usurp the Constitution and our rights," Reeves said. "It's a major loss for politicians who believe they can go around a duly elected legislature and singlehandedly implement the laws they believe are best. In other words, it's a major loss for politicians who think they are above the law and can wield their power with a total disregard of the long-term consequences to the bedrock of our treasured democracy."
Reeves hoped the ruling is a "wake-up call" to the Biden administration, adding, "No matter the unconstitutional mandates President Biden and his administration throw at us, we will never back down!"
State Attorney General Lynn Fitch also waded into the issue with comments also expressing appreciation about the decision on large business vaccine mandates.
"The Biden Administration's vaccine mandates reach far beyond any common understanding of the limits of federal agencies," Fitch said. "We are pleased that the Supreme Court has agreed that the Administration's emergency mandate on American businesses is beyond its statutory authority. About 84 million American workers can tonight breathe a sigh of relief that their liberties will not be supplanted by the President's desire to check the box on 100 percent vaccination. 
"While we are disappointed that the Supreme Court did not reach the same conclusion on the Administration's mandate on our healthcare heroes, we will continue to fight to protect the millions impacted by the other outstanding mandates issued on federal contractors and subcontractors and on Head Start teachers, volunteers, and preschoolers."